Online Interior Design Service
£145.00
Turn your ideas into reality…
With our online interior design service
You've pinned LOADS of images, and you've got a handful of mood boards you love… But how do you translate all this inspiration into an interiors theme?
You were super excited about giving your room a makeover, but perhaps now you're feeling a little overwhelmed about where to begin—so many questions.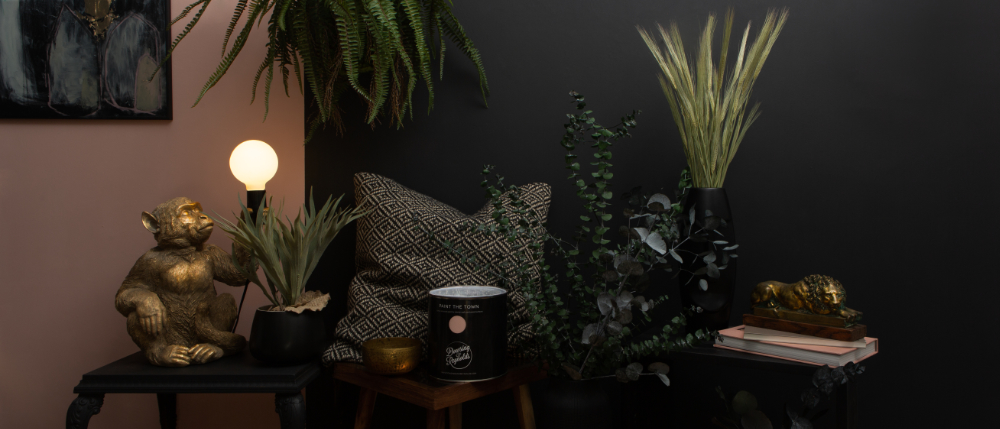 How it works in
5

easy steps
Step One
To purchase your Online Interior Design Service (for one room) simple click 'Add to Basket' at the bottom of this page which will take you to the checkout.
Step Two
You'll receive an email with a link to our online Interior Personality Quiz. We'll also ask you to send us some photos of the room you'd like help with.
Step Three
An interiors specialist will contact you to arrange a Zoom call to chat about what you're trying to achieve.
Step Four
You'll get an easy-to-follow presentation with all our design recommendations and a Pinterest board of additional ideas.
Step Five
Your interiors specialist will arrange a second Zoom chat to run through the presentation with you and answer any questions.
How do the colours you love
work together in a room?
You can see a few colours dominating the pictures you like, but do they go together. In what proportions do you use them? Will they work with what you already have. Where do you use them? How do you make your rooms flow together? Just how do you pull all of the elements together to create a space that you love?
If only you knew someone who knows about interiors. Maybe they could help you sort through it all and put a plan together that you'd feel confident to get going on.
Interiors specialists to the rescue
That's exactly how our interiors specialists can help you. First up, we've worked with a style psychologist to design a science-based-yet-fun quiz. With its foundation in the big five personality traits, the results give us a real insight into your style personality. So what styles of fixtures, fittings, accessories, colours and patterns will likely work the best for you.
That ensures we make appropriate recommendations and helps us curate your mood boards.
Next up, we have an online consultation with you over Zoom - an introductory chat about your aims and your chance to show us the room you want to re-do. We can see it for ourselves to understand the shape, size and light.
Then we'll distil your mood boards into one Pinterest board and add a few things you may not have considered. We'll make sense of everything for you, and then we'll have another Zoom to talk it through.
A blueprint for getting the room of your dreams
After that, we'll put everything we've discussed into a beautifully written and illustrated document that's essentially a blueprint for decorating your room. It includes the specifics of this room and loads of nifty interior design tips and tricks that you could apply to any project in the future. There's even a quick wins section to get you off to a flying start.
All this costs just £145.
We'll also give you a £65 voucher to spend on our website, and whilst we'd love for you to buy our products, we will be recommending things from a variety of retailers. It's about what's right for you. You're in control.
Meet Your Design Team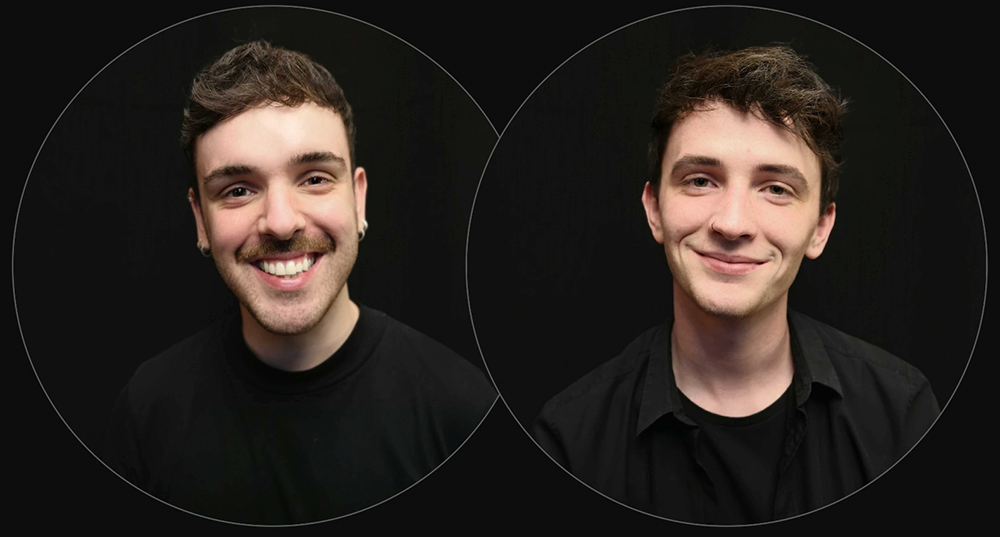 Xander & Connor
You want great advice that's relevant to you and your lifestyle, so our talented design duo Xander and Connor take a collaborative approach to your design consultation - you get the best of both! They'll work together on your project, getting to the very heart of what you want to achieve, so you get truly personalised inspiration and advice. No template formulas here!

They can't wait to meet you and get cracking. Both Xander and Connor's love for interior design is a big part of them. It's what they do. They've brought all their skill, passion and knowledge of design to D&R, and we wanted to share all their expertise with you! So you, too, can create a beautiful living space that reflects your personality.
Ready to get started?
We'll ask for your contact details in the checkout
*The £65 voucher is supplied as a discount code via email for use in a single transaction on our website. Vouchers cannot be redeemed for cash, used in conjunction with any other discounts and are applicable only at the point of purchase - no refunds given post-purchase.
Don't just take our word for it...
Having D&R personal design consultants really did feel like having friends there to talk ideas through with!

My living room has always felt quite stark. It wasn't giving me that feeling of relaxation that I craved and I was struggling to bring together a style that I was happy with.

They helped me understand what it means to have an interior 'personality' and it's given me the confidence and motivation to mirror this in my design choices.
Caroline, Manchester

I have to say we LOVE your presentation, it's exactly what we wanted, everything you have got spot on!

You really have grasped the feel and look that we imagined to a "T" and we love your ideas.

Thank you so much for your hard work. Got me really excited now.


Charlotte & Emil, Wakefield

The design service has been great and a huge weight off my shoulders in terms of design and required lighting in my new extension.

Advice on sofas, rugs and colours etc, were all super helpful for this novice!

Their products are beautiful and really well made, highly recommended.


David, St. Albans