Working from home? How your home office can be video meeting ready<
Working from home?
How your 'home office' can be
video meeting ready
For many of us working from home, our spaces are serving a multitude of purposes at the moment with makeshift home offices cropping up in corners of living rooms, attic bedrooms and even hallways.
While the idea of working from home might seem great to some, the reality is that we're still in constant visual contact with colleagues, clients and bosses via video meetings on Zoom, Google Hangouts, Microsoft Teams and more. They can still see us (better not wear those pyjamas then!), but they can also see our homes too.
Our new home office spaces have certainly been a hot topic of conversation during our video team meetings. With that in mind, we wanted to share a quick guide with some useful styling tips and product recommendations to help you create a good looking yet professional 'webcam window' for your next video call.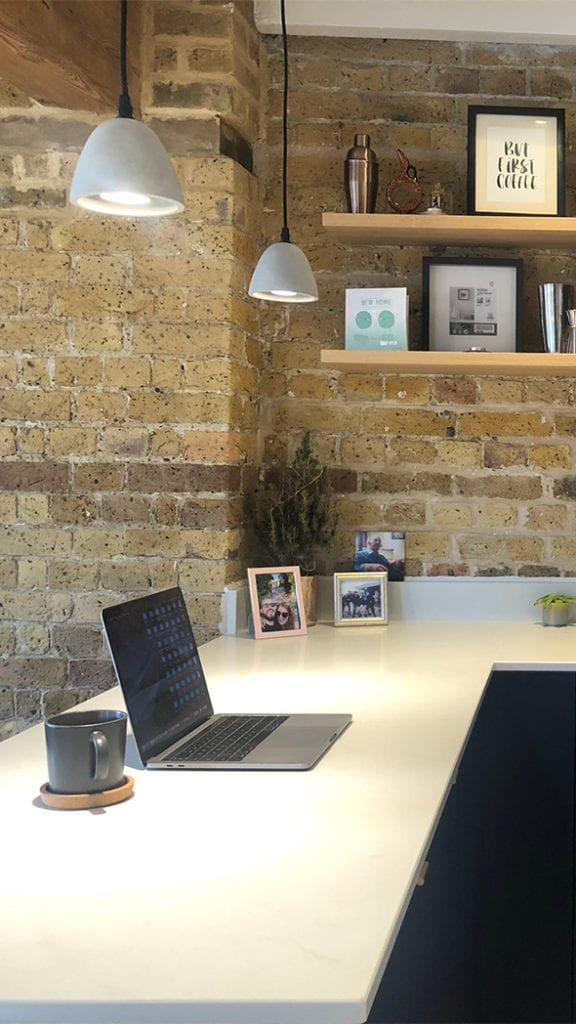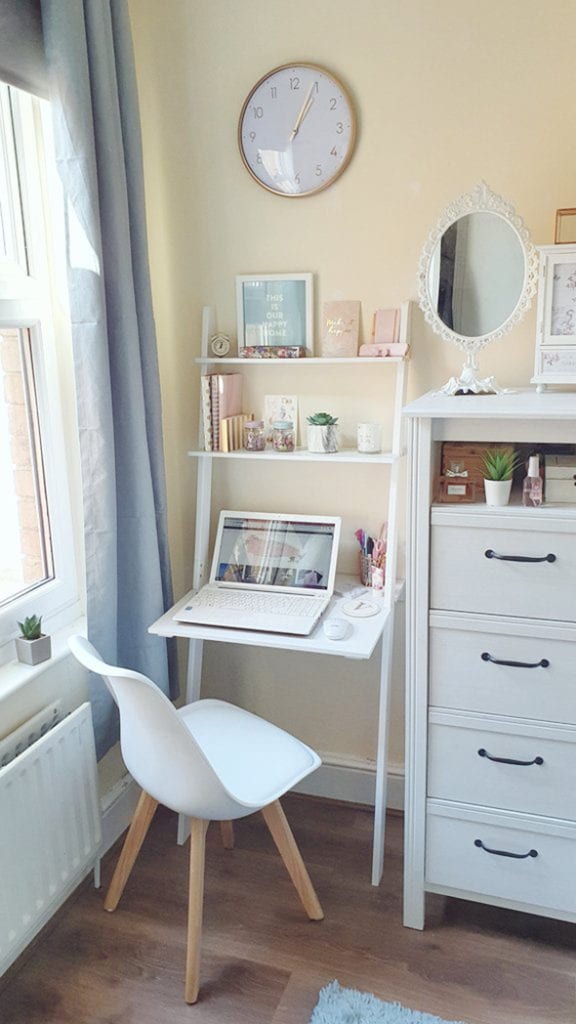 Let there be light…
… but not too much. Depending on where you've set up your temporary home office, you might be hit by blinding light for half the day or be faced with no natural light whatsoever.
If you're by a window, try not to have the light shining in behind you as you'll create a silhouette of yourself on video – not ideal for being able to read each other's facial expressions and emotions. Similarly, light shining in on one side of your face isn't great either.
If you're struggling for natural light, set up a lamp on your desk so that your immediate workspace, and face, are suitably lit up.
And don't forget, picking the right light bulbs to go into your lamp is better than any virtual face filter – go for a beautiful opaque light bulb.
Keep it calm
Regardless of whether you're video calling or not, a great way to create a sense of calm and aid productivity in your home-working space is to clear it of clutter. Instead of showing off your piles of boxes or dirty washing (no judging here…), try and clear the space and opt for a leafy plant or quirky lamp.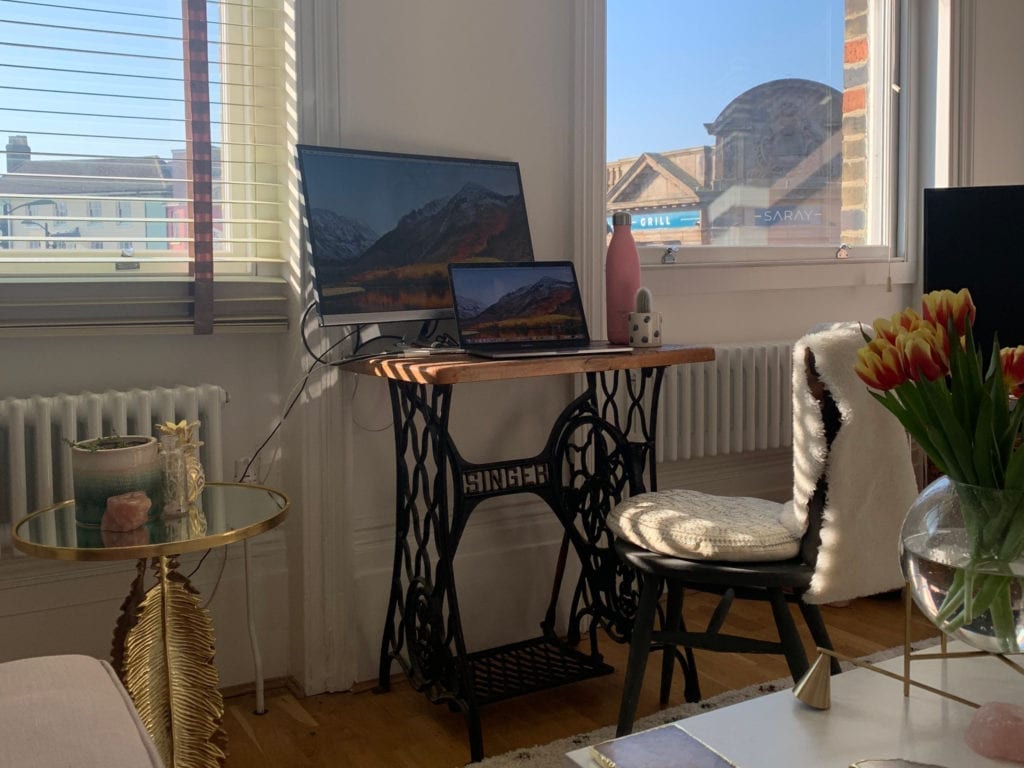 We need as much greenery as we can get right now and not only will it enliven the room, your next video call will look so much better. If you're not great at keeping plants alive, or you're lacking lots of natural light, a high-quality artificial plant over a real one can be a great alternative.
Style, style, style
The biggest change you can make to your webcam window view is to change the colour of the wall behind you. A calm and flattering colour recommendation from us is Sea Form Party, an uplifting pale green.
Fixing a shelf to the bare wall behind you gives you a platform (literally) to show off your style arrangement skills to those lucky enough to be on the receiving end of your next video call. Combine natural wood with beautiful iron brackets or opt for a sleek floating metal design like our Earl Grey Shelf.
Arrange a couple of your most-loved books on these shelves. Add a real or faux plant and voila, you've instantly brought life and detail to the space.
If you're looking for more of a temporary fix, use wall hangings that won't leave a mark with your favourite posters or artwork. Arrange in odd numbers and varying sizes for added style points.
There you have it, the key to styling your video meeting 'window' is to keep it relatively clutter-free and well-lit, but use items that will inspire or comfort you.
You don't have to make huge renovations… plants, table lamps and artwork are all perfect for making a quick and easy change.