At Dowsing & Reynolds, we welcome diversity in all its forms. We've been taking a long hard look at ourselves and whilst we recognise that we are diverse in some aspects, we know we are not in others.

We are passionate about creating an inclusive workplace that promotes and values all forms of diversity. Standing in support of Black Lives Matter is one step in a journey towards lasting change. We want to do more to show our colleagues and customers that we are committed to representing Black, Asian and Minority Ethnic individuals and those from all walks of life.
Design for Diversity
We have pledged to uphold these values, as part of the Design for Diversity movement:
1. Visibility
We pledge that our channels – our websites, blogs and social media – will at all times endeavour to include people of every colour and gender and sexuality.
2. Opportunity
We pledge to seek out Black, Asian and Minority Ethnic candidates to interview for roles that arise in our businesses. We will always hire the best person for the job, but we will endeavour to bring more diverse candidates through the process. We stop short of positive discrimination and we reject tokenism.
3. Accessibility
We pledge that any events we hold – be they panel discussions or talks, dinners, receptions, or media events – will endeavour to include people of all colours and genders.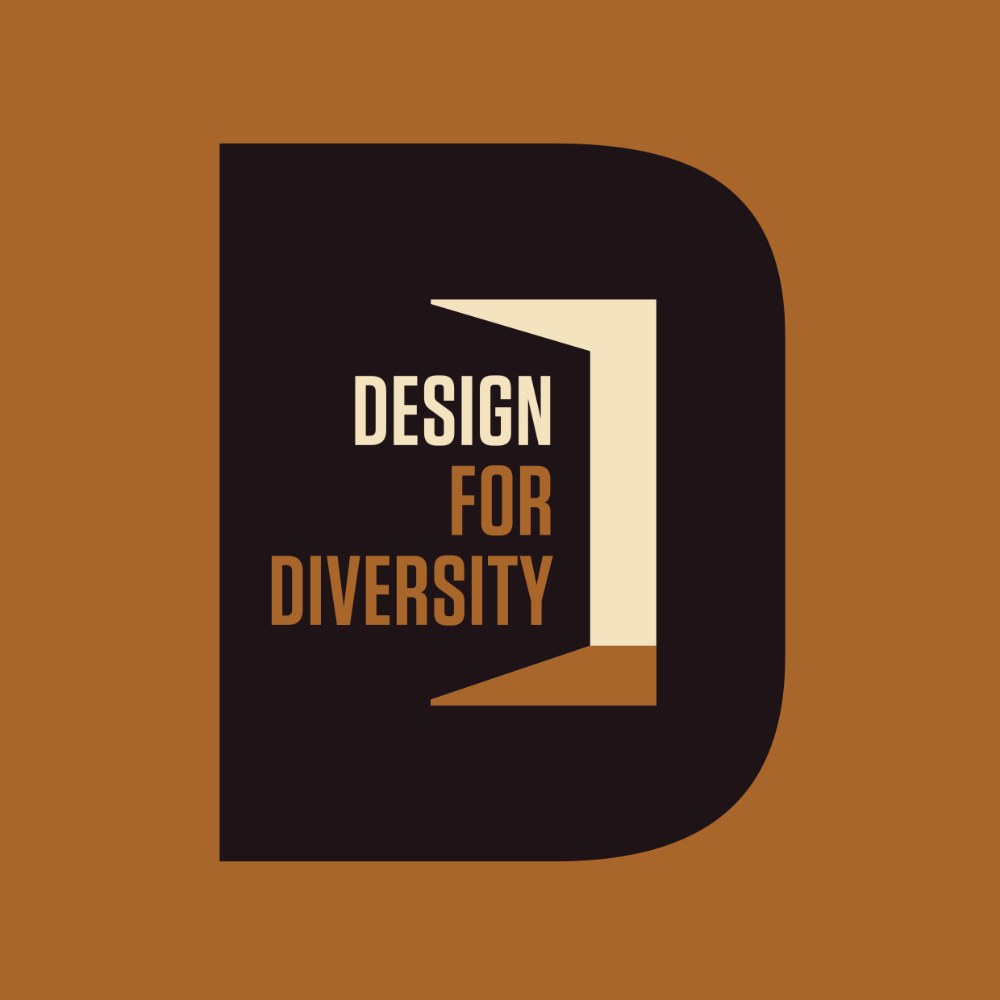 It is our hope that by being a part of this Pledge, we will help give underrepresented individuals in our industry a chance to be heard and included, regardless of race, gender, sexuality or disability.
Rukmini Patel and Kate Watson-Smyth are the founders of Design for Diversity. We support their ethos that the Home Decor and Interiors / Interior Design industry needs to get a lot better at diversity.
Rukmini has written a post about how to be diverse in the design industry and Kate has talked about where this pledge comes from along with chatting to varied people in her podcast with Sophie Robinson.
We will be supporting the Design for Diversity pledge and doing a lot more too.
Supporting Local
CATCH in Harehills, Leeds is an organisation which we have actively supported for a few years. CATCH is an inspiring place for young people from all backgrounds to go. It offers opportunities they don't currently have and explores positive alternatives which improve the lives of the young people.
On Black Friday 2019, we donated money to CATCH based on how many steps our team took that weekend to pick and pack orders. This felt much better to us than doing a Black Friday Sale and we talked at length with the organisers about how we can support much more than we have.
On Black Friday 2020, we pledged to do something a little different… We still didn't want to do a sale but knew that we could make more of a difference by lending a helping (physical!) hand instead of simply donating a cheque. CATCH has a café, an important social hub but it's an area of the centre that was in need of a little TLC… Head to our blog to see how our interior designers Xander and Connor reimagined the space.
DIY SOS's annual 'Big Build' came to Leeds in 2022, partnering with Children in Need to give the incredible children's charity Getaway Girls a brand new space to call home. You can read all about Getaway Girls, and the amazing work they do for girls in Leeds, over on our blog, as well as see for yourself the transformation that Nick Knowles and his DIY SOS team were able to achieve in just 10 days…
Supporting Neurodiversity
When we say we like to think about things differently, for our founders that is literally the case, because both Ally and James Dowsing-Reynolds are neurodiverse.
Our CEO Ally was diagnosed with ADHD in her late 30s and ever since, has been passionate about raising awareness of the condition, often sharing her personal experiences of how it affects her both at home and at work.
Like Ally, James has ADHD but was also diagnosed with ASD (Autism Spectrum Disorder) in his early 40s. Understanding the struggles those with neurodiversity face in their everyday lives means both he and Ally are committed to making D&R as fully inclusive as possible to those with neurodiverse minds, providing everyone with an environment to flourish as their true self.
Everyone is Welcome
We approach our work positively, learn quickly, improve constantly, and celebrate with each other as much as possible.
We want this to be reflected in our approach to diversity and inclusion and will share with you our plan to uphold not just the above Pledge, but a commitment to being diverse in all its forms.

We are looking at:
How we champion diversity at Dowsing & Reynolds
How we can attract a much wider pool of candidates for jobs available
How we continually train and educate ourselves and our teams
How we can support diversity-led organisations monetarily
How we can support diversity-led organisations with our time and effort
How we can be vocal allies
How we will be measured and how we can communicate
So what's changed so far?
(Figures are correct as of January 2023)
It's time for an update on where we're at with our Diversity & Inclusion efforts.
We are always striving for diversity across all areas, including gender, sexuality, age and neurodiversity, but we feel it's particularly important to be fully transparent and go into detail about our efforts to become ethnically diverse and inclusive.
8% – the percentage of Black and British Indian people in our team at HQ. Although this figure has risen and we have people from all over the world working for us; Brazil, Belgium, Poland, China… There is more to be done here and we want to increase this percentage and attract diverse ethnicities into our work family.
16 – the number of ethnically diverse influencers and content creators we've worked with in the past two years. On average we work with around 4 influencers a month via Instagram and although we're now working with more diverse accounts than ever before, we know there is a way to go before we have fully diversified our social feeds.
0 – the number of people in our senior management team who are ethnically diverse. We are great at hiring females and neurodiverse individuals into management and representing them on our board of directors, however, we know we need to do more to diversify it further. Bringing more ethnicities into our management team is something we need to improve on.
This page will be a working document that is updated to show what we are doing and how we are progressing.
If you'd like to chat to us, you can email diversity@dowsingandreynolds.com