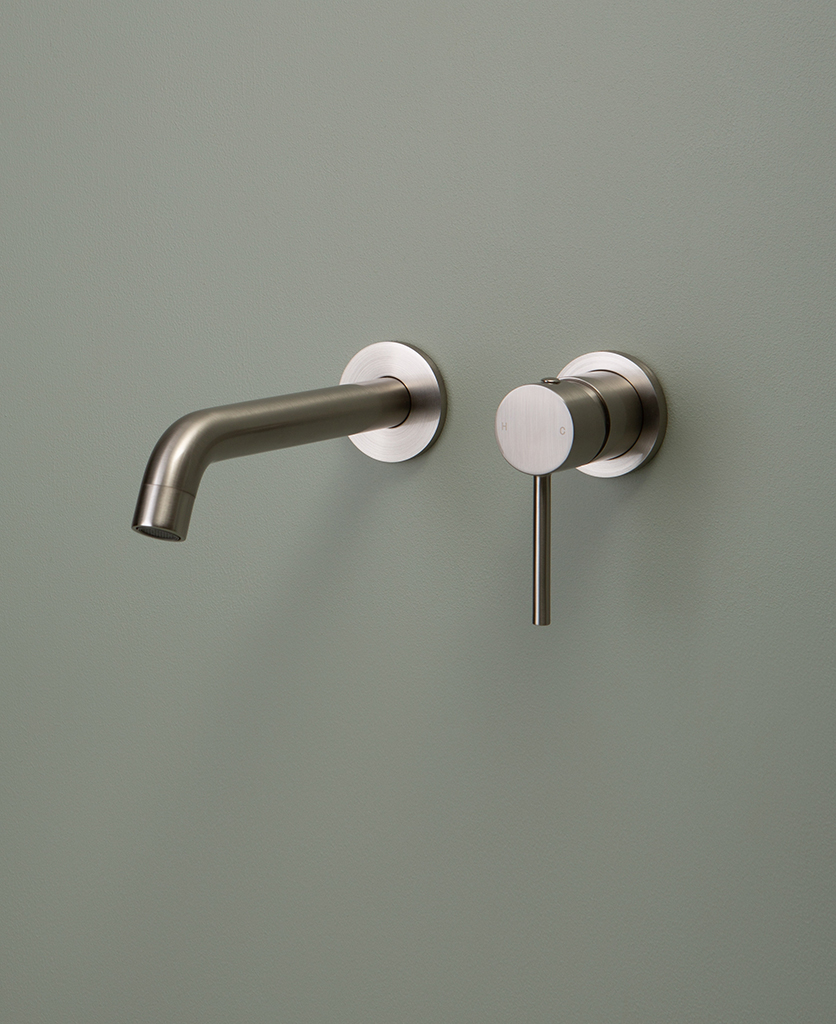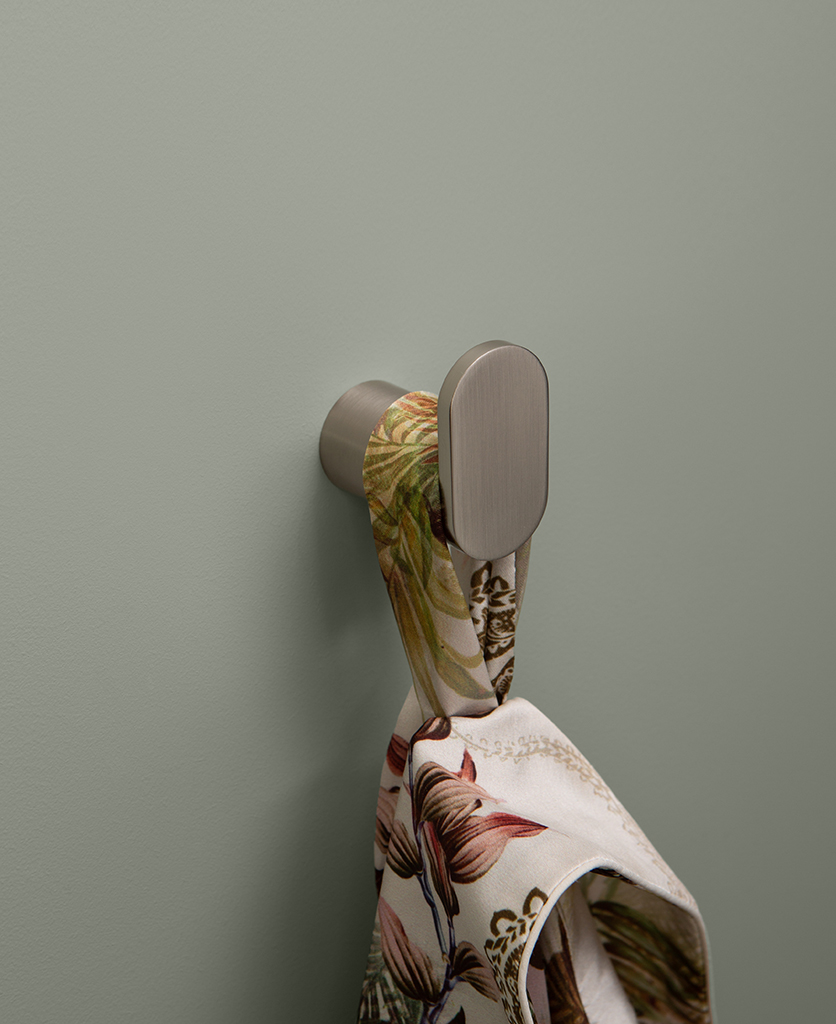 As the steam rises and the bubbles tickle your skin, a sense of peace washes over you. This moment of indulgence is just what you need, a reminder that sometimes, taking the time to luxuriate in life's simple pleasures can make all the difference.
Discover how Dowsing & Reynolds bathroom essentials can bring understated beauty to your space. With our steadfast commitment to outstanding quality and innovative design, you can have complete confidence that each accessory has been thoughtfully selected to complement your unique style and preferences.
With our premium bathroom accessories, create a spa-level sanctuary
Basking in the comfort of your surroundings, you realise that everything is in its place, your bathroom is now your favourite place to unwind. The towels are neatly folded, the golden toilet holder is stocked up, and the room is spotless – a testament to your attention to detail and desire for beauty and order.
Experience premium bathroom design with Dowsing & Reynolds, where every intricate detail is meticulously considered to bring your dream bathroom to life. This range of beautiful accessories is designed to enhance the aesthetic appeal of your space whilst bringing ultimate convenience to your daily life.
Whether you're after a modern and streamlined look or a more traditional and enduring feel, this impressive array will help to take your space to new heights of sophistication and elegance.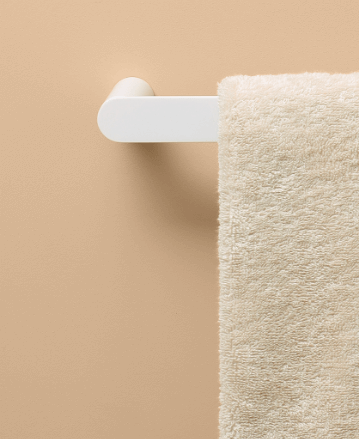 Updating the tiny details: discover the beauty of our robe hooks
Creating a home for your fluffy bathrobe is a detail that's easily missed. Keep things tidy and give your bathroom that final, premium touch with a sleek robe hook.
We obsess over the tiniest touches that can make a huge difference in your bathroom's aesthetic and ambience. Our range of bathroom hooks is no exception – they are both practical and effortlessly elegant.
Here are some reasons why our robe hooks stand out:
Easy-to-use design

: Our robe hooks are designed to make it easy to hook your dressing gown, keeping it off the floor and reducing clutter in your bathroom.

Unrivalled quality:

We only use the best materials in creating our robe hooks. Each hook is made of robust brass, ensuring that even the fluffiest of robes are securely held up.

Variety of finishes:

From the lustrous shine of silver to the

dazzling allure of gold brass

, we've curated a collection of finishes that will make your heart skip a beat. So go ahead, pick your perfect match and let your bathroom shine like never before.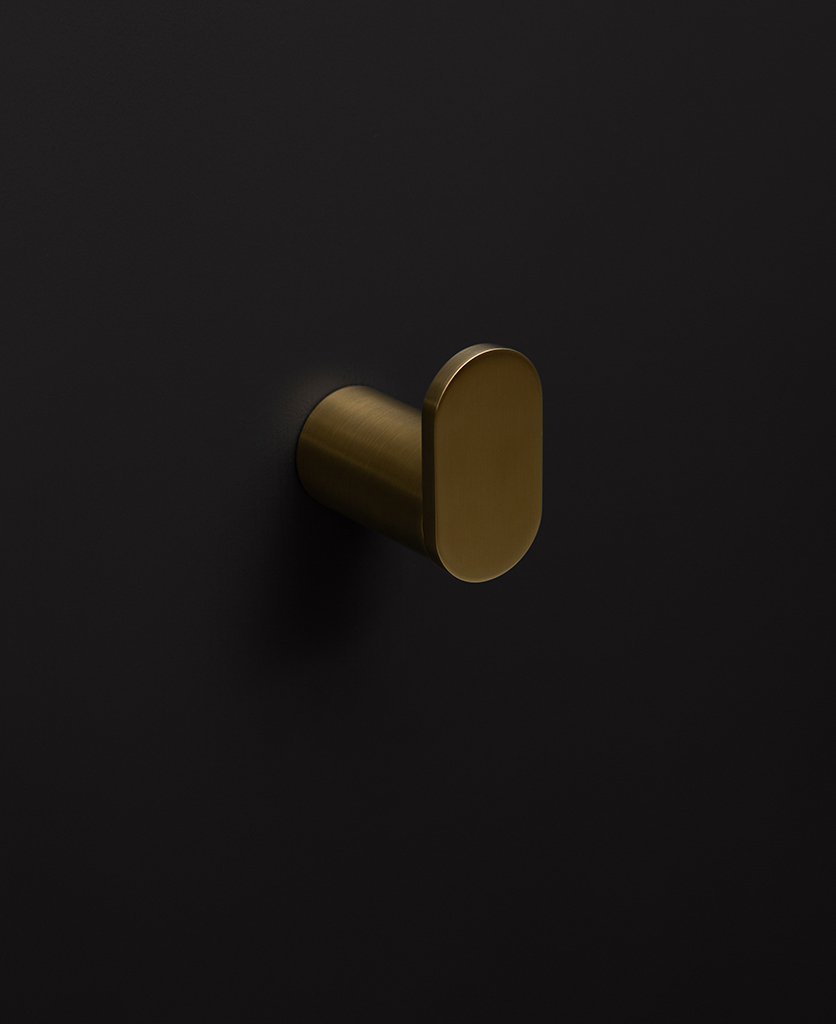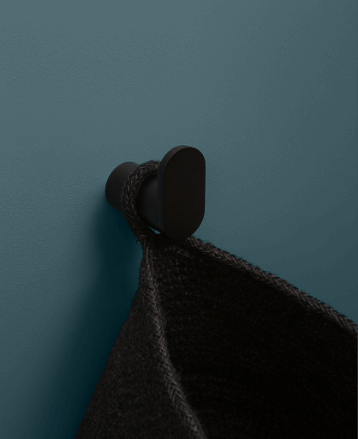 Stay organised with our irresistible and practical towel rails
If you're done with the clutter of towels taking over your bathroom, our towel rails might just be the modern and practical solution you've been looking for. With polished designs that exude charm, our rails add gorgeous detail to any bathroom space. The linear lines and smooth surfaces, combined with a variety of finishes make it easy to find the perfect fit for you.
Here's what you should know about our towel rails:
Versatile sizes:

We offer various sizes to accommodate all types of towels, from hand towels to bath towels. This means that you can choose the perfect size for your needs, ensuring that your towels stay organised and within reach.

Chunky design:

Our towel rails feature a sturdy and chunky design that ensures your towels won't slip off, even when they're damp. Now you can enjoy a clutter-free bathroom without having to constantly pick up fallen towels.

Durable materials:

Rest assured, these pieces are built to withstand the test of time. These rails pair wonderfully with other

metal bathroom fixtures

, giving your bathroom a cohesive look. 

Easy installation:

Our towel rails come with all the necessary nuts and bolts for easy wall-mounted installation, so you can have them up and ready to use in no time.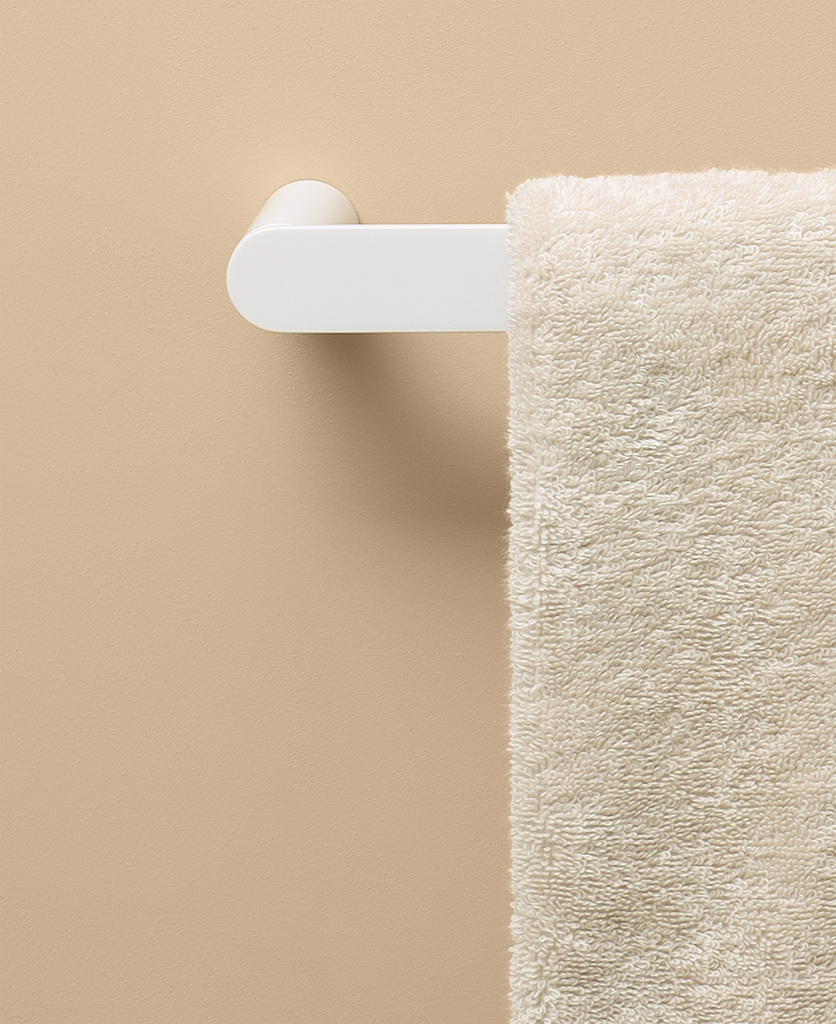 Add the finishing touch with a silky smooth paper holder
Our toilet paper holders are a joy to use, with their smooth edges and minimalist design that complements our door handle range perfectly. The silky surface feels great to the touch, making changing the roll a pleasure rather than a chore.
If you want to know what makes these toilet roll holders better than average ones: 
Easy to use:

The open-ended design allows you to easily slide old and new rolls in and out, keeping your bathroom tidy and organised

Built to last:

Our toilet paper holders are made from brass, ensuring optimal durability and long-lasting use.

Practical shape: You can quickly slip old and new rolls from these holders with minimal effort, thanks to the open-ended design.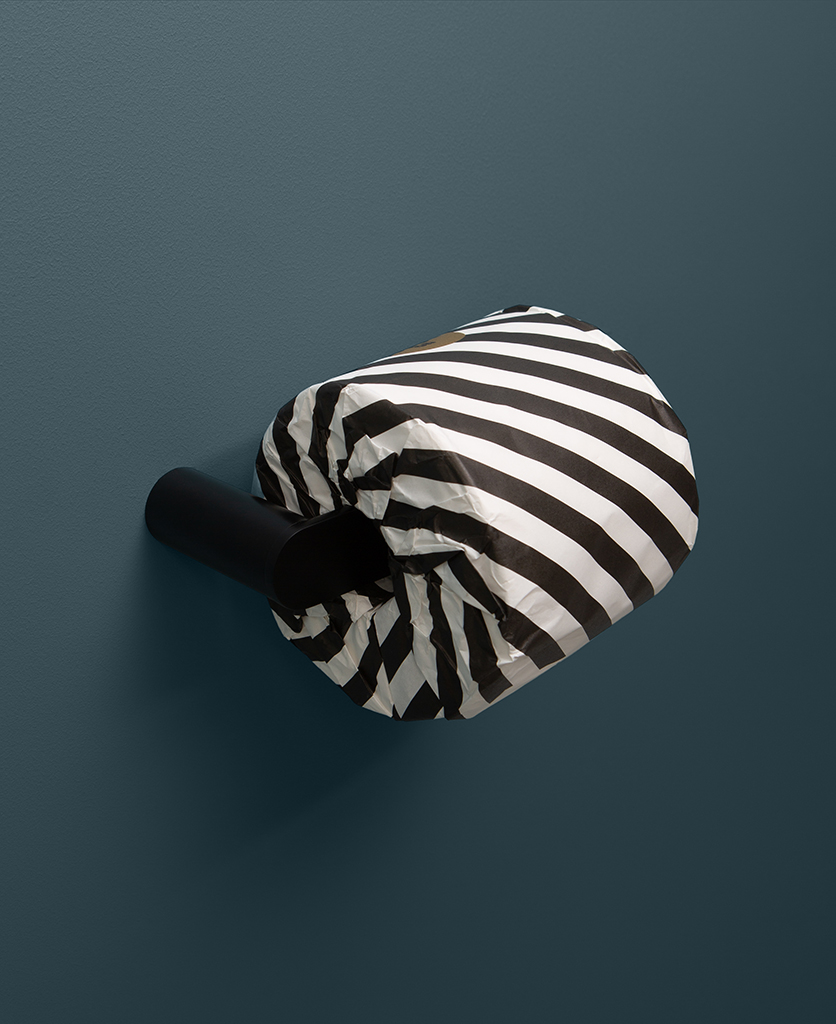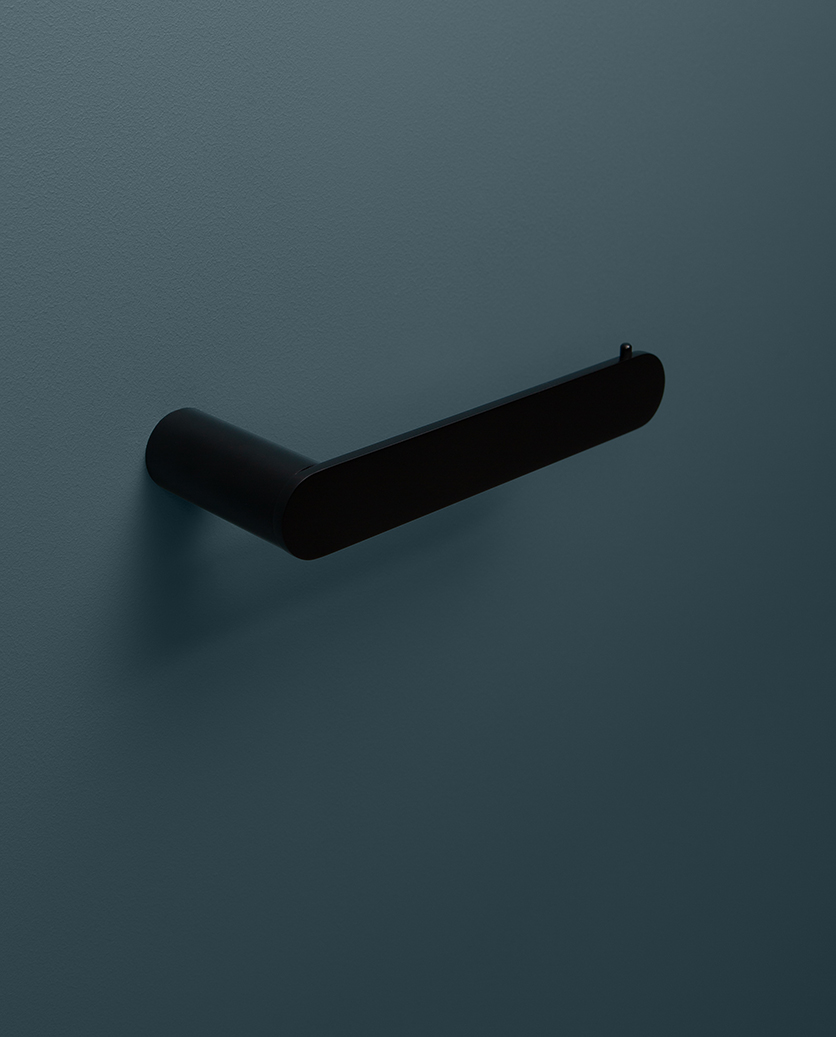 Craft a bathroom that makes you feel at peace with Dowsing & Reynolds
Our wide range of beautiful bathroom accessories is designed to help you create a haven of relaxation, a space where you can unwind and let go of the worries of the day.
When you're creating a space that you love to retreat to, swapping out small details can make the biggest difference. That's why we also sell our exclusive range of bathroom taps and shower heads that are designed in-house with your love of detail at the forefront.
And don't forget about the power of paint. Our selection of tranquil-toned wall paints can transform your bathroom into a peaceful oasis or a bold statement, depending on your style.
At Dowsing & Reynolds, we want to help you create a space that is all your own, where you can escape from the stresses of the outside world and relax in comfort.
Carry on Reading...