Wall lights
Curling up under your new modern wall lights, you appreciate the flattering golden glow they emit, their pools of light gently illuminating the pages of your book. In this peaceful moment, you reflect on how a good story, a beautiful light fixture, and a relaxing atmosphere enhance your evening routine.
Carry on Reading...
The soft cast of the light creates a tranquil atmosphere, inviting you to settle in and lose yourself in the story. It's moments like these that make you appreciate the little things in life that bring you joy and comfort.
Make your everyday interactions and cosiest moments something you look forward to with interior products by Dowsing & Reynolds.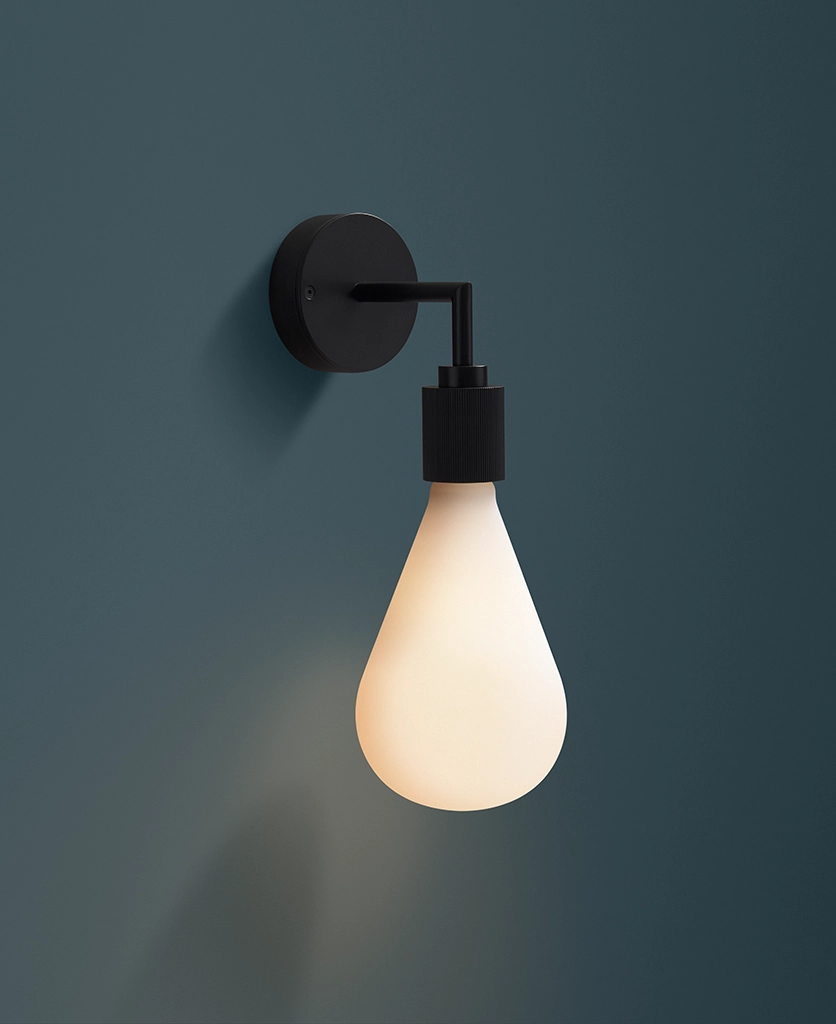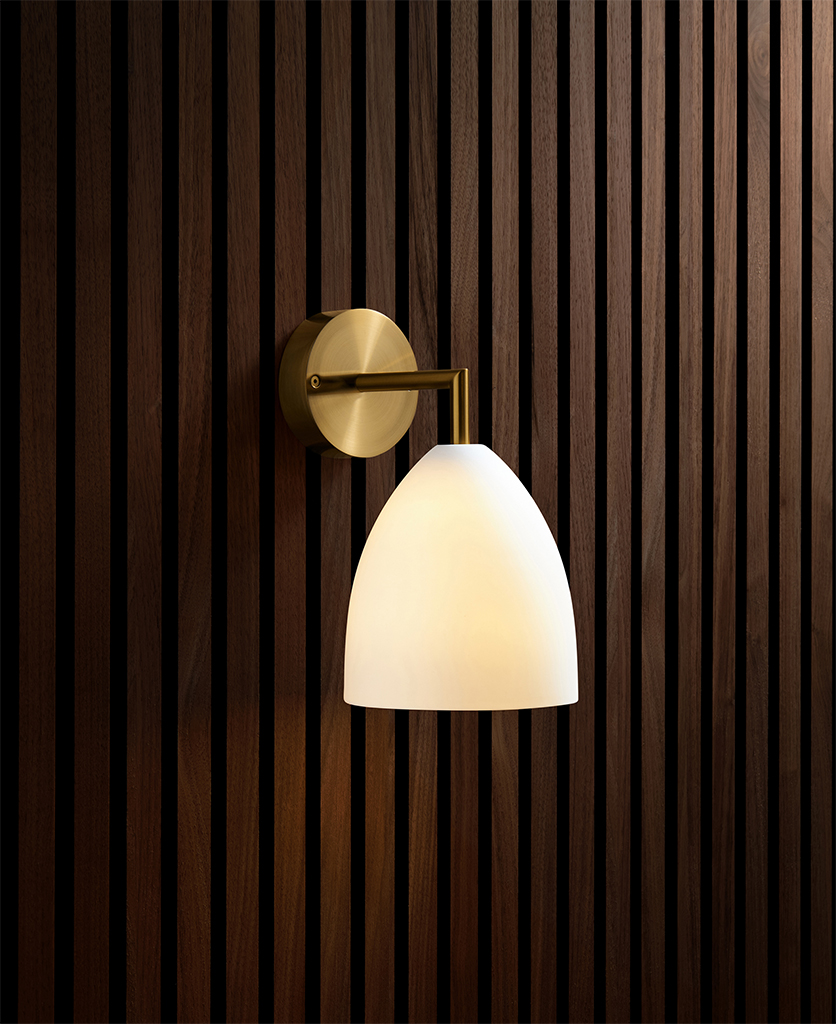 Designer wall lights by Dowsing & Reynolds – Spark joy in everyday moments
It's easy to get distracted by the grandeur of chandeliers and the ambience table and floor lamps create. Wall lights and their myriad benefits often get overlooked. 
Designer wall lights by Dowsing & Reynolds – Spark joy in everyday moments
It's easy to get distracted by the grandeur of chandeliers and the ambience table and floor lamps create. Wall lights and their myriad benefits often get overlooked. 
Wall lights, with their innate ability to provide equilibrium in your lighting scheme, introduce an additional layer to the atmosphere, lending a sense of intimacy and warmth.

Our wall lights are not just a source of illumination, but an extension of your personal style and taste, designed to seamlessly blend with your existing décor. 

Each and every one of them has been designed to elevate your living space and become an essential part of what makes your house a home.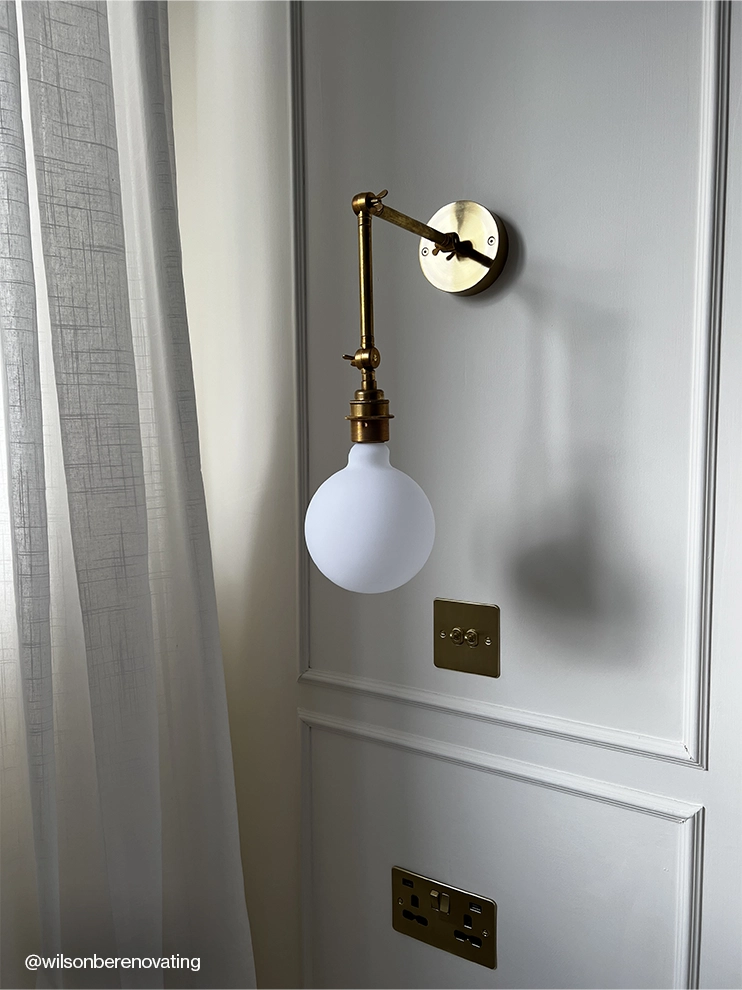 Whether you want a picture wall light to highlight your best artwork or long for the convenience of a task light for your kitchen area, our indoor wall lights are curated to cater to your specific lighting needs.
Industrial wall lights: Illuminate your space with bulkhead lighting
Some lights are dainty and elegant, whilst others have a more striking and industrial-style look, which is exactly true of our bulkhead lights . They're ideal for introducing laid-back, loft-apartment style chic in your home. 
Our stunning bulkhead lights are perfect for bathroom lighting and with a choice of shapes and sizes, there's bound to be one that takes your fancy. 
They're expertly made to withstand the test of time with their sturdy glass covers and solid metal casings. But the true versatility of this collection lies in its variety of solid brass finishes. Ranging from rich gold to moody black and aged brass, these lights  effortlessly infuse an element of industrial design to any wall, whether indoors or out.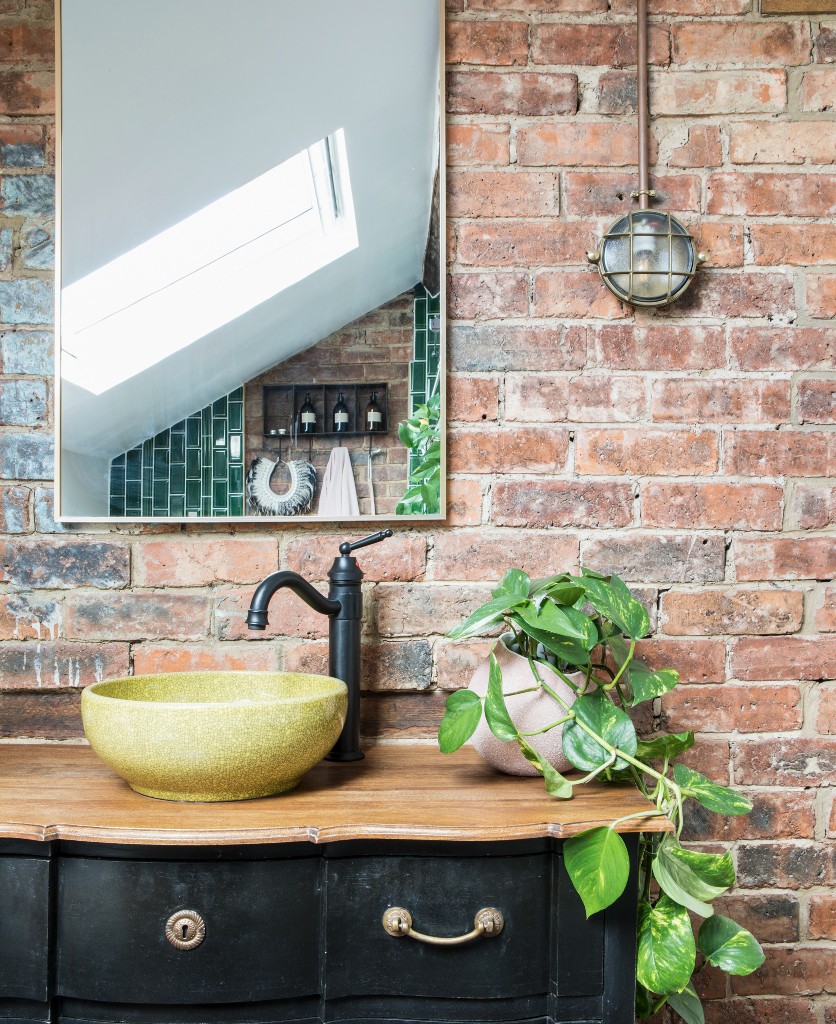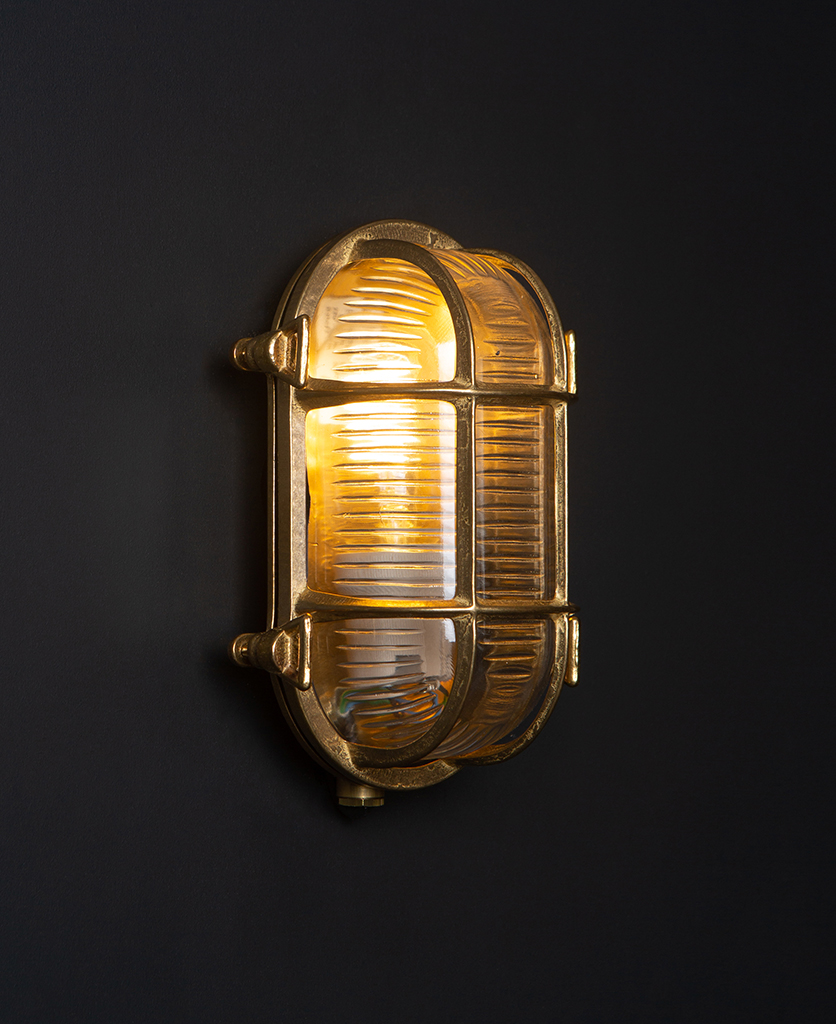 It's about more than rugged good looks with these wall lights. They're incredibly versatile and sit comfortably in a multitude of decor styles. 
Their understated, undone appearance adds rustic charm to any living space. Choosing between traditional wingnuts or sleek knurled 'posh' knobs can enhance how the light fits your interior style. 
Modern wall lights: Infuse art deco style into your 
décor
Appreciating simplicity means paying attention to subtle touches and metallic details that catch the eye, and our modern, art-deco-inspired lights fit the bill.
Enhancing your walls, whether you choose to blend them with your decor or have them stand out, their meticulous design and fine detailing entice you to take a closer look.
A teardrop-shaped bulb poised as if to fall from its holder any moment mesmerises you, and the textured finish of the ribbed bulb holder itself tempts you closer to touch it. An irresistibly captivating visual effect that's hard to resist. 
Ideal as bedside lights, the suspended bulbs emit a calming, gentle glow, creating the perfect wake-up scenario for sleepy mornings, and watching the delicately frosted bulbs transition from soothing to vibrant with the twist of a dimmer switch, you experience a mini sunrise in your bedroom every day.  
Adding a layer of understated beauty with gorgeous bedroom light fixtures could be the final piece that ties your decor together and helps you create any mood you like, whenever you want.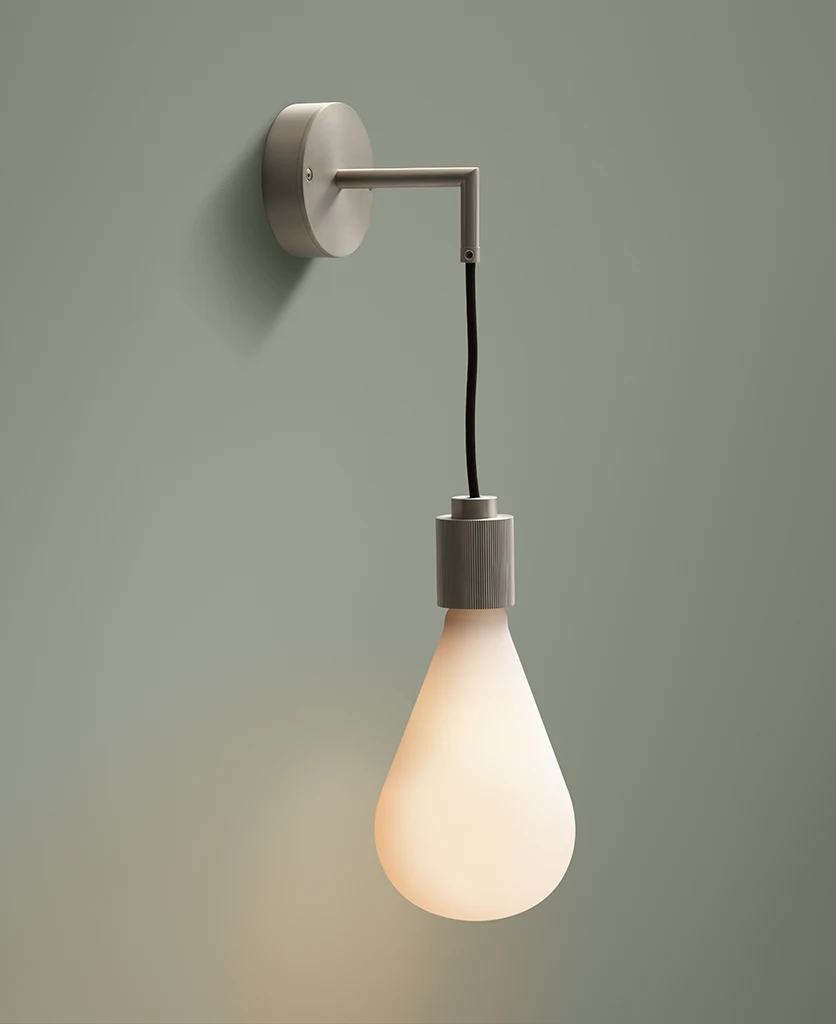 Bedroom wall lights: Create ambient lighting at bedtime
Shutting the blinds against the encroaching darkness, you suddenly realise the importance of getting your lighting right. The ceiling pendant is blaring like a football pitch beacon in the gloom. Squinting, you rush for the dimmer and set it to a lower level that better prepares your body and mind for a restful night's sleep.
Our exclusive bedroom wall lights offer the perfect ambient lighting to help you unwind and accentuate the finer details of your haven with their gorgeous golden hues.
Metallic accents glimmer under their soothing glow – stunning wardrobe handles attract your gaze, and you find the mesmerising reflections that flicker on your copper plug sockets irresistible. 
Our range encompasses a variety of both classic wall lights and avant-garde designs to suit all interior styles.
Can you match our wall lights with other lighting and hardware products? 
Absolutely. We keep harmonious interior design in mind at all times, which is why our range of finishes and colours are carefully curated to complement each other. You'll find similar finishes across our lighting and interior hardware categories, letting you mix and match products for a cohesive look.
From classic brass finishes to matt black, silver, gold, and copper  plus playful pastels and eye-catching bold hues, there's something for every style.