Double Sockets
Spinning around in your office chair, you reach over and flick the switch on the double plug socket near your desk. Just in time, your laptop shows the recharging icon – just a few more tasks to complete before closing it down for the evening.
Carry on Reading...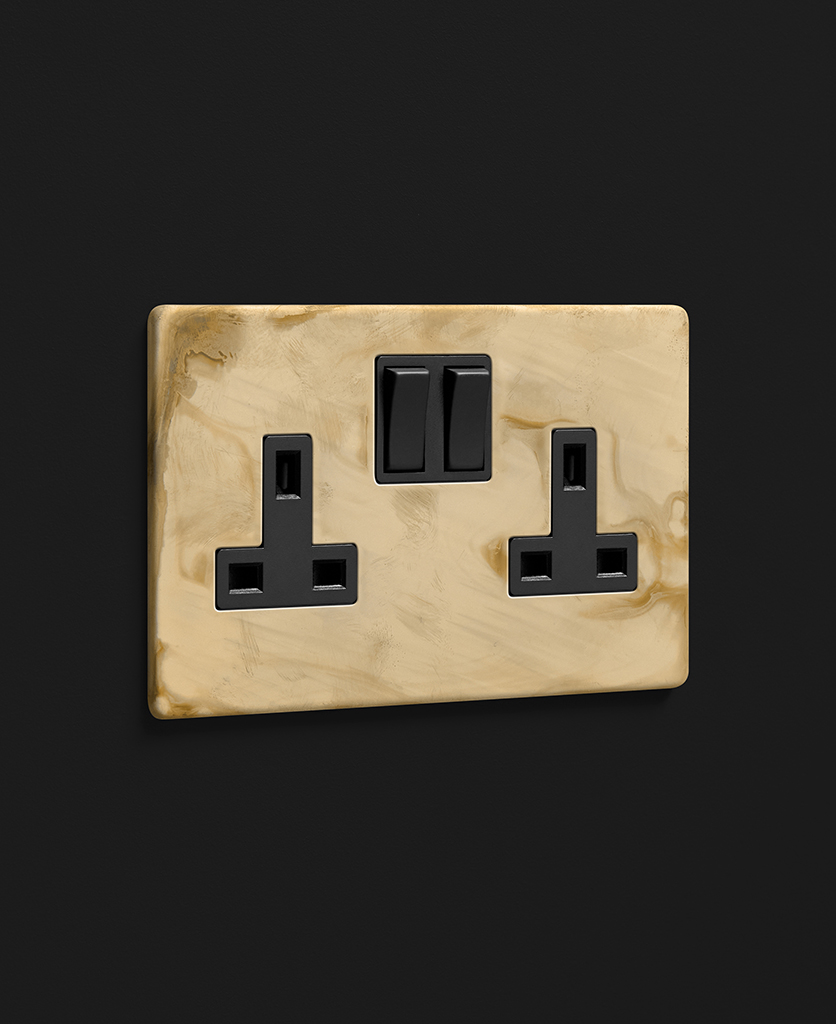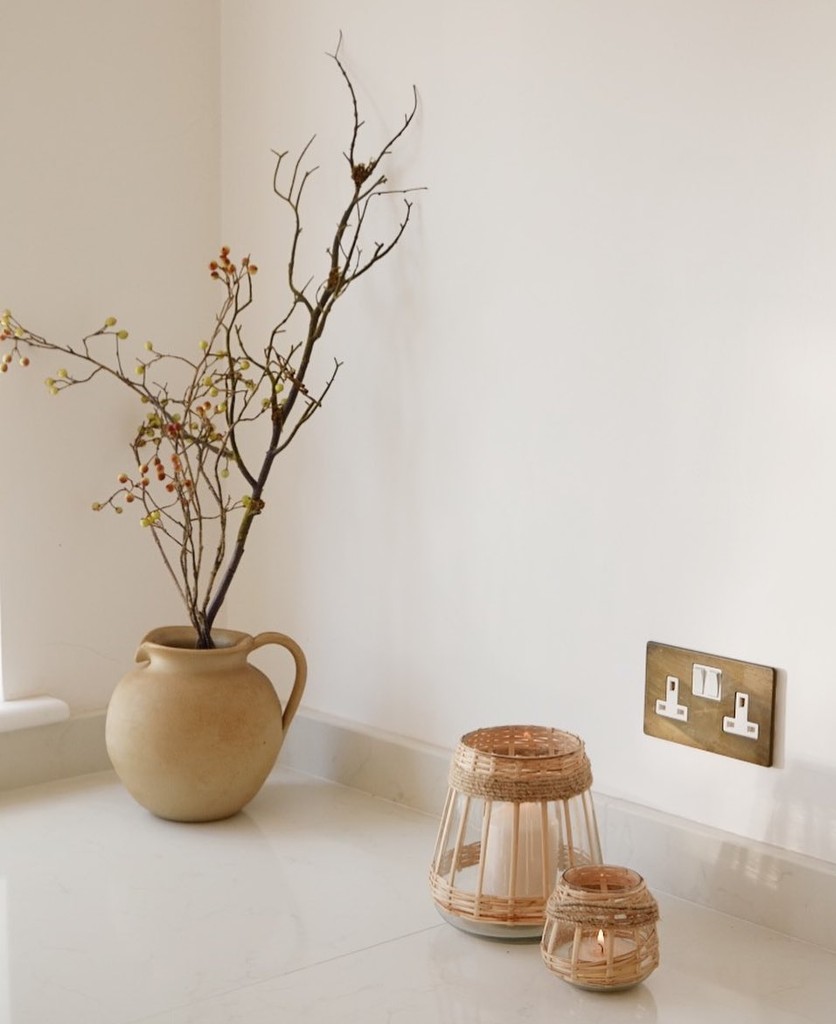 Ordinarily, you'd never have considered the plug sockets in your decorating plans. But a friend's house inspired you, and now, gazing around the room, you let out a triumphant sigh. How satisfying it is when a space comes together so cohesively – you love that all the sockets and switches in your room match. A detail you wouldn't have thought would provide so much satisfaction. 
At Dowsing & Reynolds, we have a spectrum of shades and finishes to explore in our plug sockets range. From high-shine polished chrome designs to deliciously light tones to blend with your décor and handy double plug sockets with a USB port.
Transform your home into a place you cherish with Dowsing & Reynolds.
Double plug sockets to fit any space – a fusion of functionality and design
Carefully styled spaces deserve only the most lovely things. That's why it's always worthwhile taking the time and effort to swap out chunky, dull-looking white plastic switches and sockets for something altogether more beautiful.
Our double sockets are available in a wide range of colours to finish off your rooms to the most exacting of standards. 
Convenient, yes, but truly transformative.
Elevate the everyday with our selection of plug socket types
Leaving the kids under the watchful eye of their dad, munching on buttered toast between sleepy yawns in the kitchen, you rush out the door in a haze of freshly sprayed perfume.
In the midst of that homely scene are the unsung heroes of the space – your plug sockets. 
There are the double-switched sockets, unswitched versions for keeping the power 'always on', and double port designs that bring much-needed flexibility to your daily routine.   
Exquisite in their design and reliable to their core, our variety of double socket types slot seamlessly into the everyday. 
A shade for every style: From classic to contemporary
A matt black plug socket has the potential to provide an eye-catching accent in any interior. It's a timeless classic providing both form and function in your space. 
Then there are the white, silver and luxurious gold shades if you err towards a classic neutral tone for your walls, while tarnished copper and smoked gold work amazingly in heritage interiors and period properties where you mix old and new. These exclusive finishes are also perfect for adding a touch of edgy glam to dark interiors. 
We truly have a double plug socket to suit any space. 
Brushed brass plug sockets add a touch of irresistible glamour – the metallic finish reflecting any available light and glinting enticingly. Chrome double plug sockets effortlessly lift contemporary spaces. In contrast, white plug sockets complement light and bright rooms, blending into your walls and letting your eyes breeze right on by – only noticeable when you come to plug something in. 
Discover your perfect match today.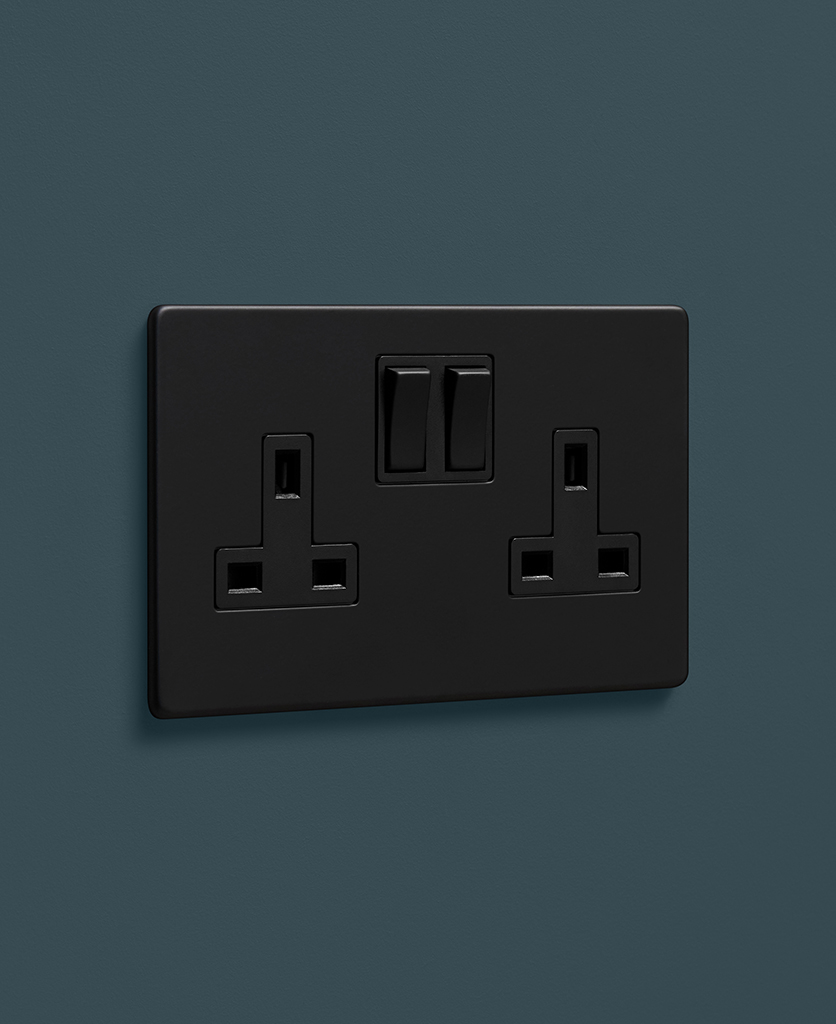 Envelope your senses with a warm palette of exclusive designs
Our three exclusive Café Culture earthy-toned hues blend effortlessly into neutral spaces that are all about feeling harmonious and grounded. 
The soft shades of Cinnamon, Caramel Latte and Whipped Cream are a far cry from the brilliant white of standard plastic sockets. Creating a subtle wash of calm across the walls, you could be in a cosy coffee shop on a crisp Autumn afternoon or pausing to admire the rich terracotta tones of a Mediterranean villa. 
Fluttering your eyes closed briefly, you take a deep breath and then wander over to the floor lamp in the corner and switch it on, retreating to the sofa as its comforting light radiates through your newly decorated living room.  
This is your sanctuary.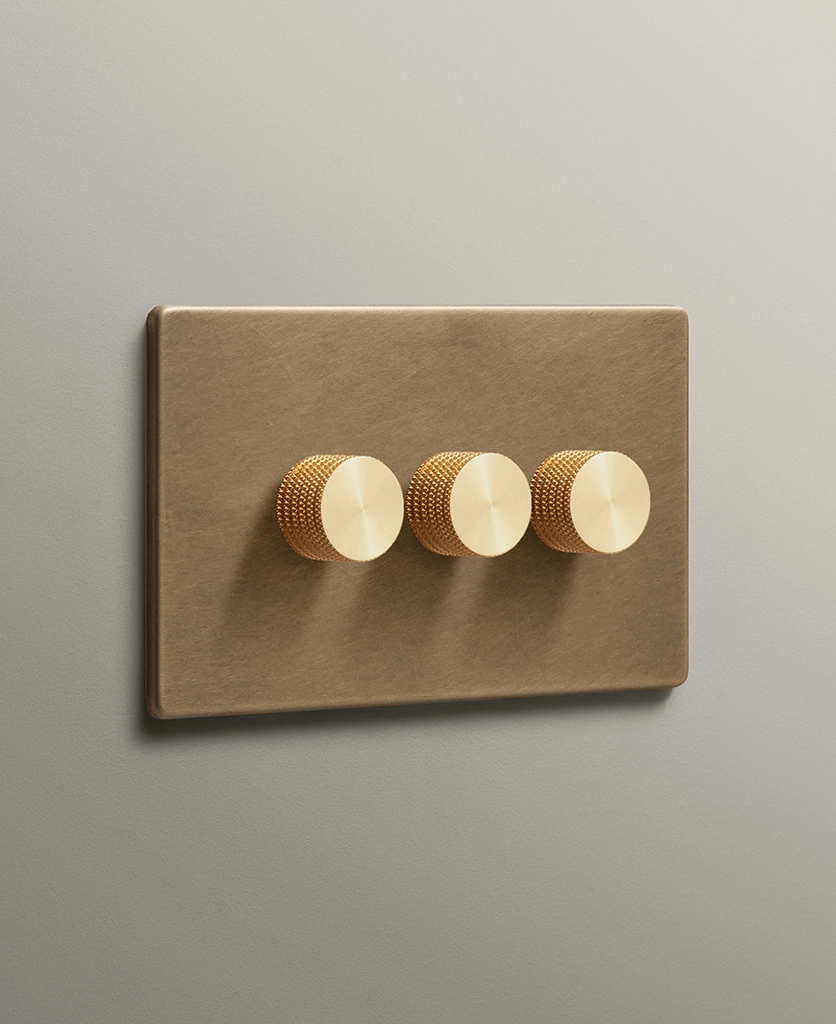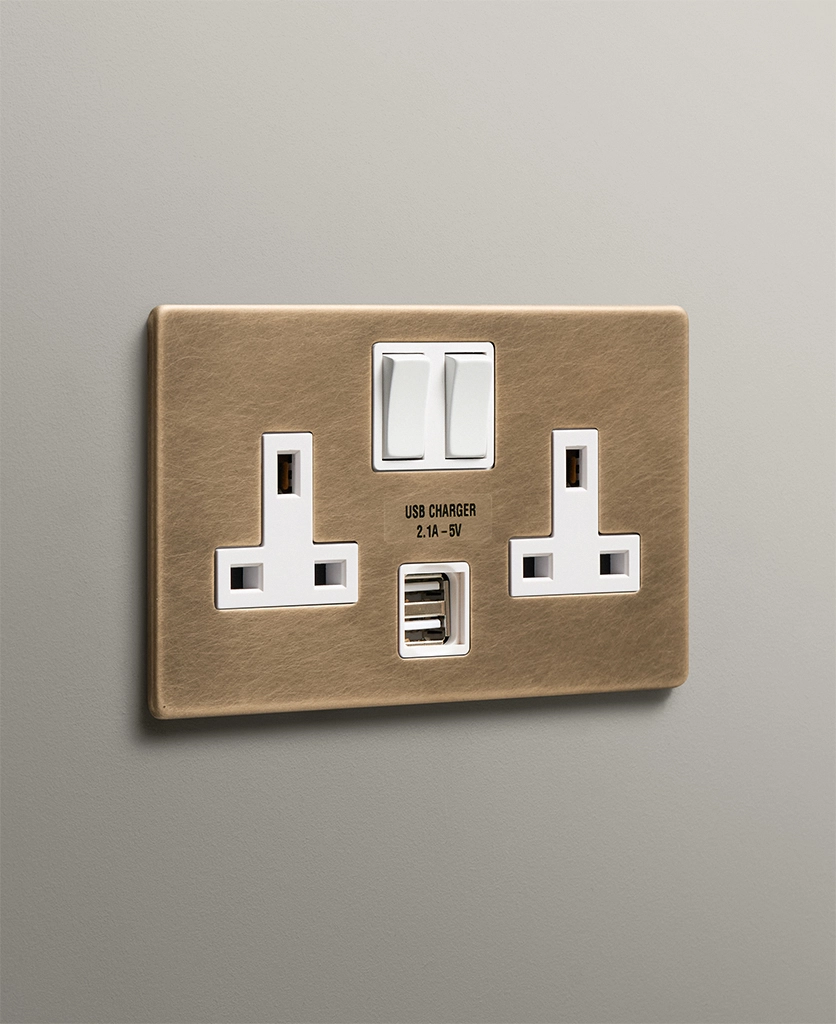 Mix or match with our collection of light switches
Create a cohesive living space by tying your plug sockets in with other accents, such as light switches, cupboard handles and door knobs.
Minimalistic aesthetics can be just as visually stimulating as more eclectic interiors, just in a lower-key way. 
Roaming around the kitchen in search of snacks, you appreciate the black double plug sockets and ultra-modern black light switches adding points of interest to the meticulously tiled wall. As well as the sleek cabinet handles that open to jugs, glasses, and the extra-large coffee cups that so delighted you in the shop. 
Transformed by new fixtures and fittings, it still has a homely feel, but with a new lease of life.
On the other hand, silver light switches with matching silver plug sockets tie in beautifully with chrome kitchen appliances for a cohesive look, and when paired with a show-stopping ceiling light, copper switches and sockets introduce a quality of refined elegance to your space – complete the picture by setting your dining table with copper-rimmed plates and glistening cutlery, ready for guests to arrive.
There's a whole world of design combinations to explore, each creating a slightly different ambience. Find your finishing touches today. 
Why not have a look at our interior design guides for some top tips and tricks from the experts?