Extension Leads
Leaning over the edge of your bed, you reach for the extension lead. Your fingers wrap around the fabric cord as you pull it towards your laptop, tracing the textured surface. Resuming position, you sink back into the welcoming embrace of the duvet and press play. 
Carry on Reading...
You've flown through this TV series in a matter of days and now you're on the final episode. Catching the glimmer of the evening sun on your laptop screen, you let out a contented sigh as the battery charge begins to increase. 
With a range of eye-catching styles to explore, there's an extension lead for you in our plug sockets range – from fresh pastel colours to sophisticated monochrome tones. You can also choose different lengths, with two and five-metre sizes available.
Cut the clutter and discover seamless solutions for every taste with Dowsing & Reynolds.
Power your home with stylish fabric extension leads
Glancing around the living room, you take a deep breath, analysing your thoughtfully considered layout. Your three-seater sofa is perfectly positioned, breaking up the open-plan space without imposing on the armchair in the corner, and the TV angle is spot on. There's just one problem: the plug socket is on the other side of the room. 
Whether you're curating a dedicated workspace or finding a spot for your new decorative floor lamp, the lack of outlets in your home can really restrict your creativity. Plus, it's not all that practical, especially when you have multiple devices. 
That's where an extension lead comes in handy, making your double plug socket instantly more convenient. 
The wider reach allows you to design your interior exactly how you want, while the increased number of sockets gives you the freedom to connect all your devices and lighting without compromise. Bask in the gentle glow of your pebble lamp, leave your phone and laptop to charge, and turn on your oil diffuser for a chilled evening.  
For when you need extra length
Our double extension leads are extremely handy, connecting your hard-to-reach sockets with the rest of the room. Trail them by your desk or extend the corner socket without disrupting the flow of your space. The high-quality Italian fabric won't go unnoticed either, complete with a tactile, woven finish that adds a hint of luxury.
Whatever your setup, your electrical extension leads will soon become an integral part of your interior décor.  
Knowing which lead length to go for can be tricky, so here are a few tips:
Get your tape measure out – if in doubt, check the distance between your nearest socket and the spot where you'll be using your device or appliance

Think about how much flexibility you need – if you tend to move your devices around, you'll likely require a longer lead

Consider the size of the room – in larger spaces, you may need a longer extension lead to reach different areas without straining the cord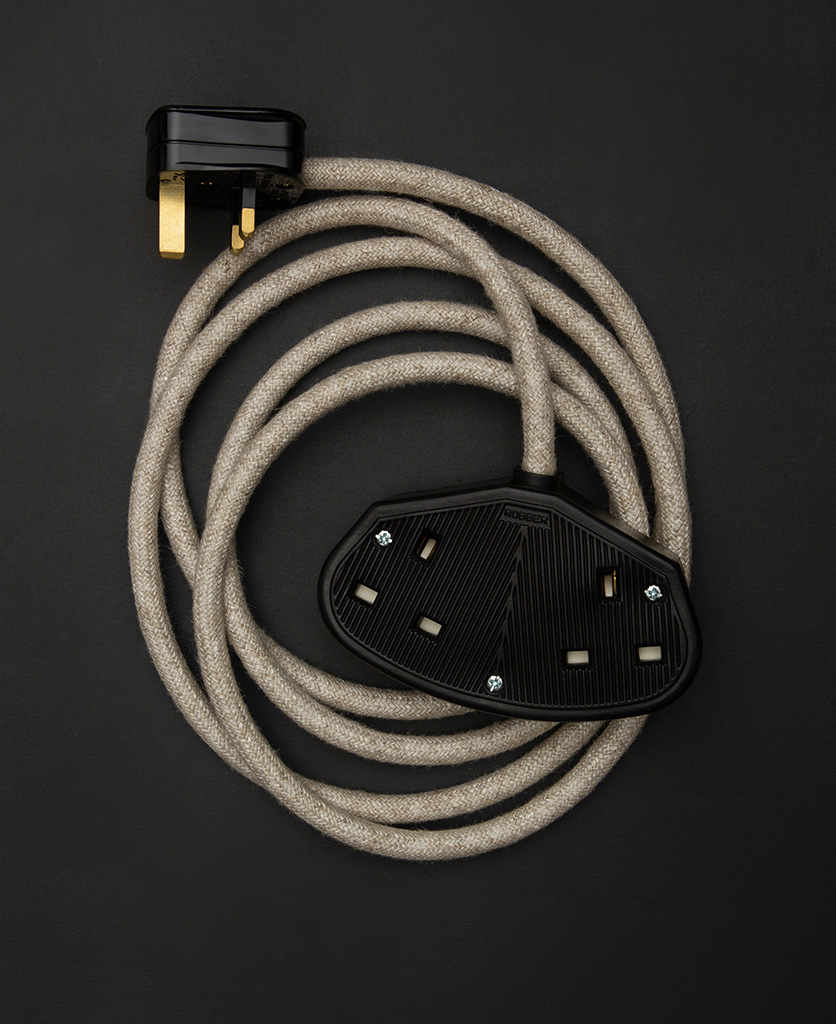 Find the right fit with Dowsing & Reynolds.  
A range of cord shades for a range of interiors 
There's nothing worse than a bulky plastic flex jarring with the sophisticated palette and finer details of your room. It's even more obvious in smaller spaces, where the single socket just isn't enough and an extension lead is a necessity. You're either attempting to coil the wire back on itself or tucking it away behind furniture. 
The best extension leads are reliable to use and appealing to look at. A more subtle silhouette, fabric coating, and premium colour range can drastically elevate this home essential - our extension leads are designed to be displayed. 
There are the colourful leads that add a touch of personality. Vibrant mint green and bubblegum pink shades awaken the senses, evoking memories of summer afternoons spent lounging in the garden with a strawberry ice cream.
Complete the look with accessories in similar pastel shades – a throw draped over the corner of the bed or a contemporary art piece that ties in perfectly.
Alternatively, black, grey, and linen tones have a timeless quality that blends seamlessly into any space – they're still intriguing to the eye whilst creating a sense of calm and flow throughout. 
Style note: For an effortlessly coordinated space, pair your extension leads with complementary lighting cables and quality hardware. 
Browse the complete light switches and sockets range.  
Extension lead FAQs
Do extension leads use electricity when not in use?
Once plugged into an outlet, extension leads will use a small amount of electricity – even when not actively powering a device. This is often referred to as 'standby power'. 
Although the energy wastage is typically very low, you can improve your overall consumption by unplugging the lead when it's not being used. Our extension leads are compact, so you can tuck them away in a drawer or cabinet until needed again.
Why choose fabric-covered extension leads over plastic?
Our fabric extension leads are more than just extra plugs. They're decorative items with a unique appeal

Fabric is more flexible than plastic or rubber, allowing you to manoeuvre the lead around tight corners and position it exactly how you want

The fabric coating provides an extra layer of protection and is less prone to cracking or splitting.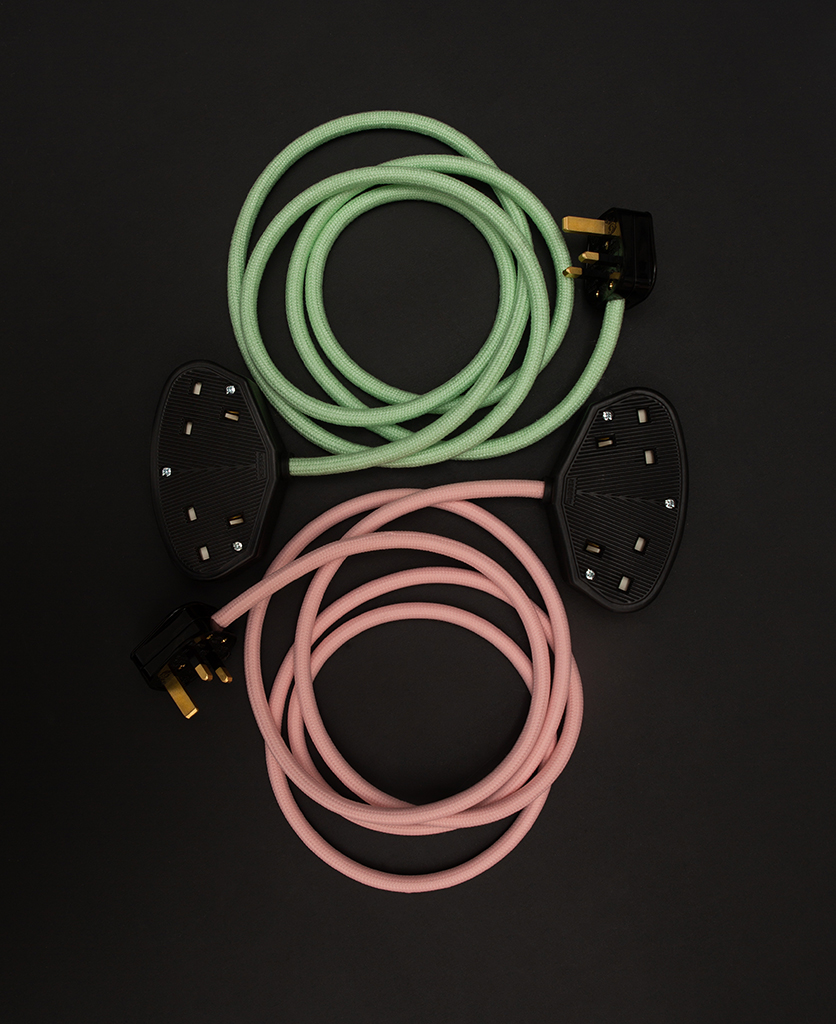 Fabric extension leads bring a warmer touch to the space, for cosy nights complete with ambient lighting and bundles of blankets
Create a home that's far from ordinary with our functional yet stylish take on extension leads.