White Plug Sockets & Light Switches
Approaching the new white light switches, your fingers brush against the sleek surface of the snowy plate, sending a wave of tactile pleasure through your body. The understated elegance of the design, combined with the pearly walls creates an ethereal atmosphere in the room.
Carry on Reading...
Your gaze drifts to the golden dimmer dials and the matching brass hardware dotted around the room, admiring how each piece adds to the scheme. Every detail has been carefully considered to create sensory delight with each interaction.
As you bask in the room's atmosphere, you realise that this space is beautifully pleasing to look at, and offers a sanctuary from the busyness of the outside world.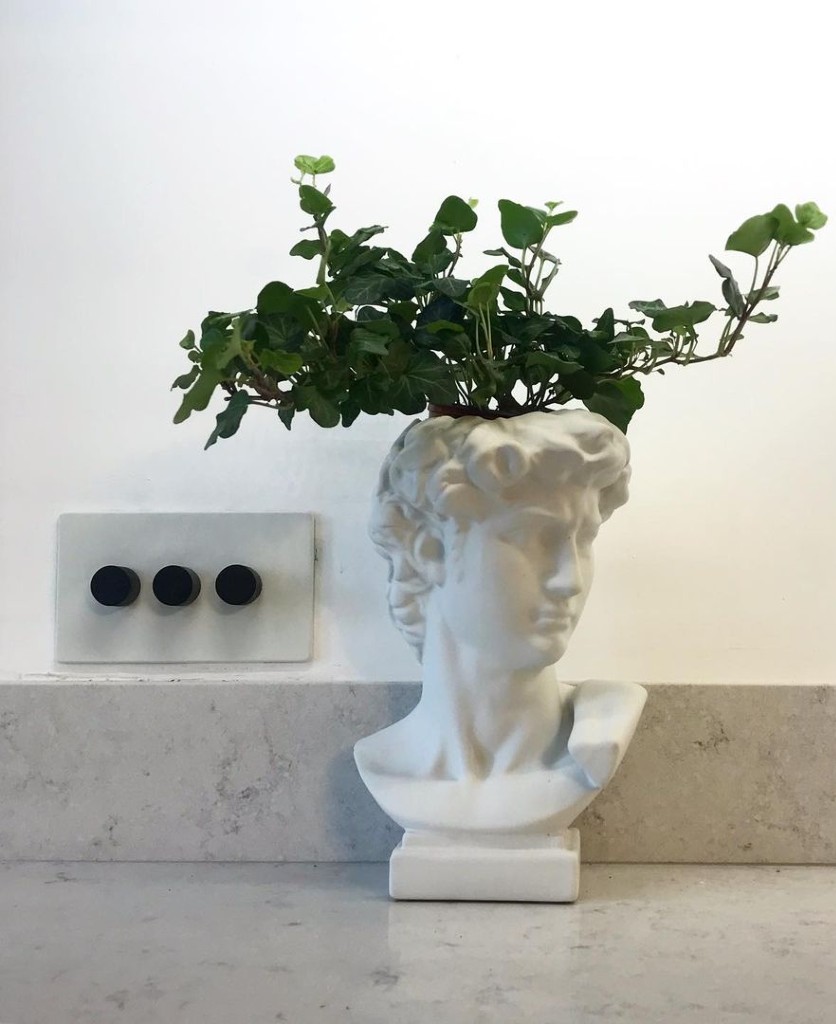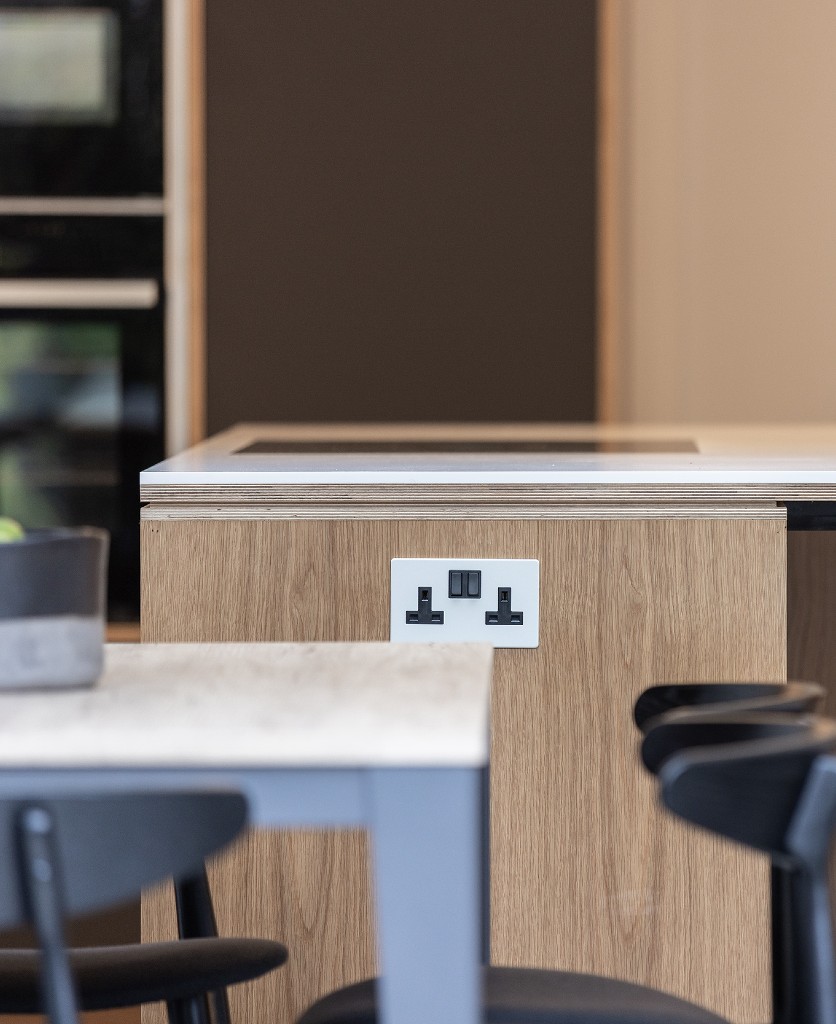 Dowsing & Reynolds' considerately designed collection of white switches and sockets is a cut above the ordinary - browse the collection and discover their delightful details. 
White switches and sockets: Embracing minimalism and subtle beauty
Picture the foam of your morning macchiato. Its refined, slightly off-white colour is as soft as the design is sophisticated of this collection of switches and sockets, whose delicate beauty embodies refinement.
The knurling around the dimmer dials adds a touch of detail to the paired back design, and they come in a range of finishes, each exuding a unique charm.
For a warm and inviting look, copper is a perfect choice.

If you prefer a more classic and timeless appeal, matt black is the way to go.

And if you're after pure opulence and grandeur, nothing beats the allure of gold.
The contrasting shades of the dials against the off-white plates create a visual feast for the eyes. 
We've also designed an exclusive collection of Whipped Cream light switches and sockets created to blend and tone harmoniously with a creamy neutral colour pallet.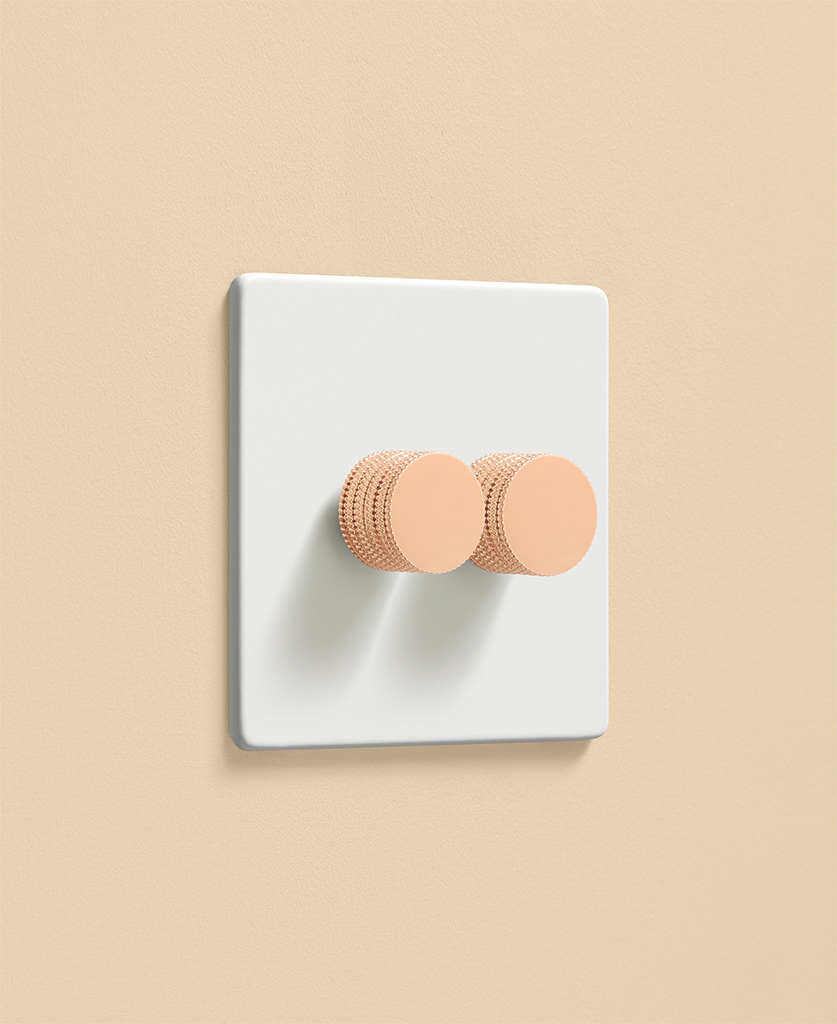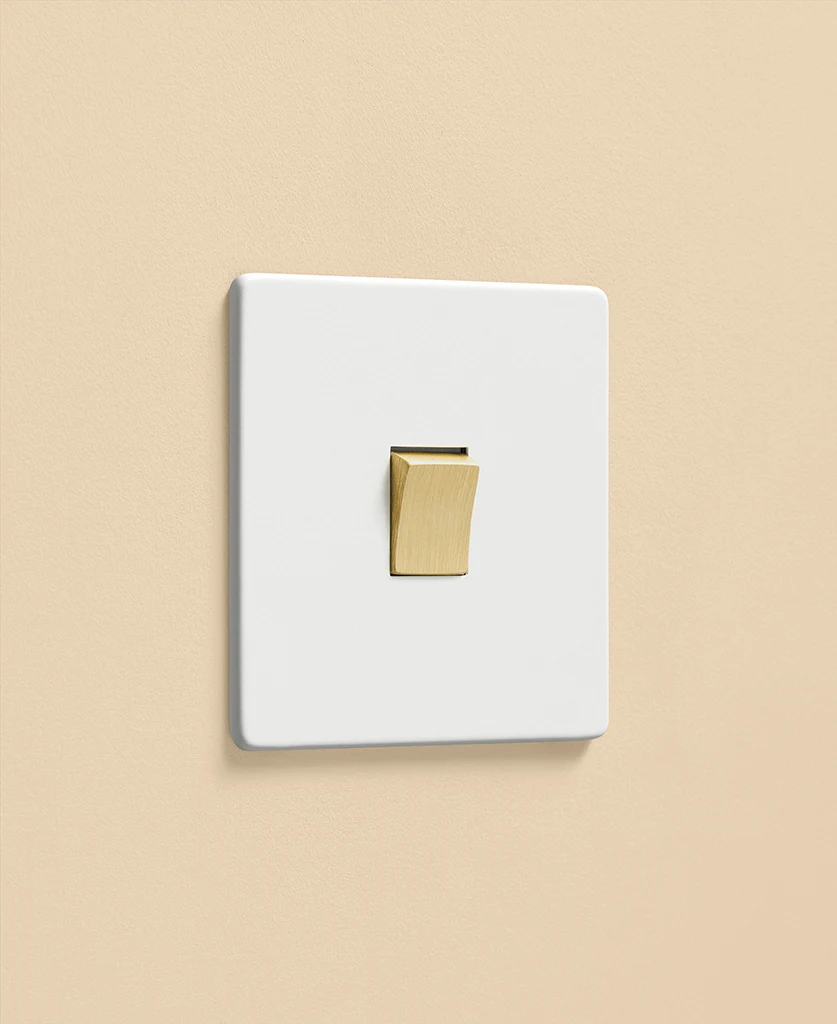 Discover our thoughtfully-designed range of electrical hardware:
White dimmer switches: Transform your living room into a relaxing haven  with the  gentle swivel of a dimmer switch,  and watch as your room is bathed in a warm and inviting glow. A single dimmer switch is ideal for a cosy reading nook and a quadruple dimmer switch for a grand living room with multiple lights, but whatever your requirements, our dimmer collection includes just the one you need..
White rocker switches: These classic switches can become a beautiful detail when upgraded with our screwless, smooth plates. The easiest switch type of all to use, our  rocker switches come with the option to choose the colour of the rocker to tie in seamlessly with your décor. For a high-contrast  edgy look opt for black rockers and for a clean minimalist aesthetic go with satin white rockers. There are also copper, silver and gold options to suit your style.
White toggle switches: Experience unexpected sensory pleasure with our stunning collection of toggle switches, designed to bring irresistible detail to your living space. The switch is more than just a simple mechanism – it's a sensory experience. Grasping the toggle between your fingers is immediately gratifying and every flick emits the most satisfactory 'click' so you'll be turning your lights on and off just for fun. . Choose from a thoughtful selection of toggles in different finishes, from lustrous silver to radiant gold, each imbued with a unique charm that adds a touch of intrigue to a room.
White unswitched sockets: If you're umming and ahhing about upgrading your power outlets, our designer plug sockets may just convince you to take the plunge. Imagine coming home after a long day and plugging your bedside table lamp into one of our designer sockets. The cool surface and satisfying fit will give you a sense of satisfaction you never knew you were missing. Plus, the clean and uncluttered look of the sockets will make you feel like you're living in a minimalist dream.
White USB sockets: Indulge in the convenience of charging your devices with our super handy USB sockets. No more fumbling with cords and adapters, with built-in USB ports, you can charge your gadgets directly from the wall, making your life easier. Choose from our range of configurations and enjoy the extra functionality that these sockets bring to your space.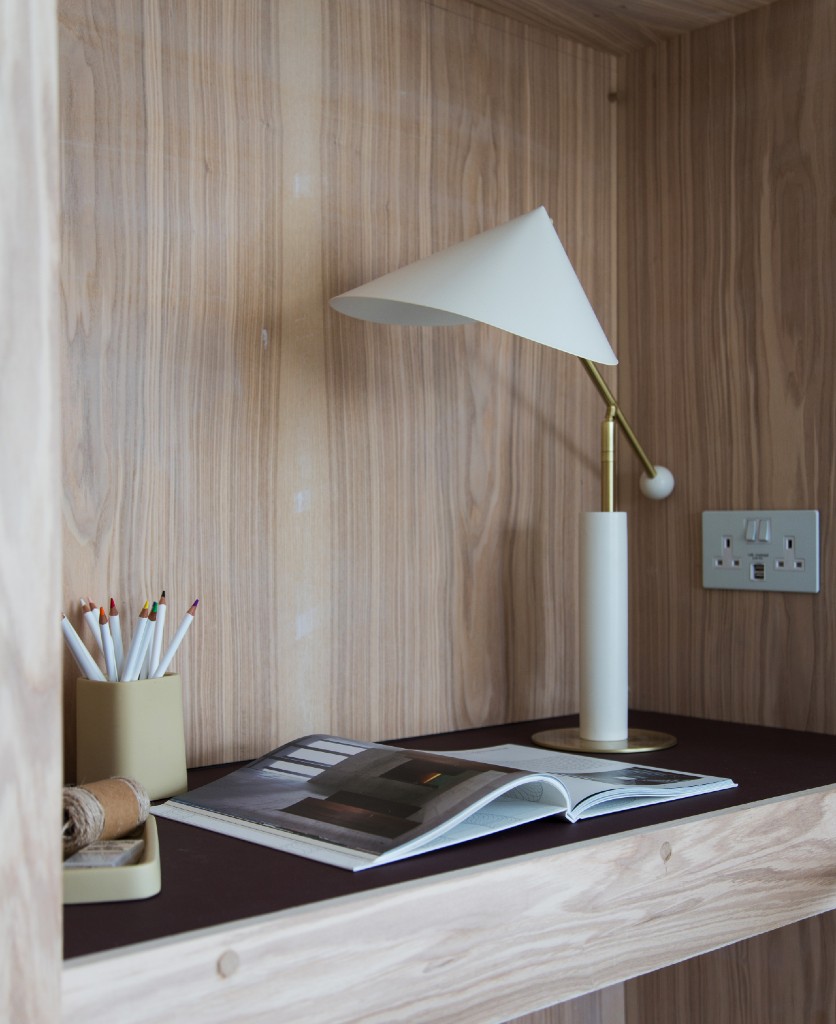 What sets D&R white sockets and switches apart from standard ones?
Our premium sockets & switches are not your average, run-of-the-mill ones. We pour our hearts and souls into every little detail, making them stand out in both design and functionality – setting our white switches and sockets apart from the crowd. These switches also offer an enhanced 'click' sensation with each use, aimed at providing a superior user experience. We use only the highest quality materials, ensuring resilience and endurance for as long as you should need them. Rest easy knowing that our premium electrical hardware will stand the test of time, so you can bask in their benefits for years to come without fretting over wear and tear.