Ceiling Lights
Admiring your brand-new ceiling lighting, you feel slightly hypnotised by the mesmerising form of your bespoke bubble chandelier. A slow smile spreads across your face. You ummed and ahhed over this decision, and finally, having taken the plunge, you couldn't be happier with the result.  
Carry on Reading...
The soft illumination from the floating cloud of bubbles light above the dining table creates a serene atmosphere for your family's evening meal. With one touch, you delicately adjust the gold dimmer switch and dim your space to match the gentle flicker of your candles, ready for the grown-up's dinner time.
Elevate your space with our premium ceiling lights. Add a certain je ne sais quoi and bring your home to life. Create the perfect atmosphere for any occasion from romantic evenings in, to lively celebrations – there's no limit when it comes to interior illumination. From intriguing chandeliers to statement pendant lights, discover a range designed just for you and your home.
Create unforgettable memories beneath the warm glow of our premium lighting collection.
Illuminate joyful moments with our modern ceiling lights
Imagine basking in the warm glow of our decadent ceiling lights, or being enveloped in the soft and welcoming ambience of elegant floor lamps. Dowsing & Reynolds' ranges are designed to create an ambience that's both comfortable and captivating, making every moment spent in your home a special one.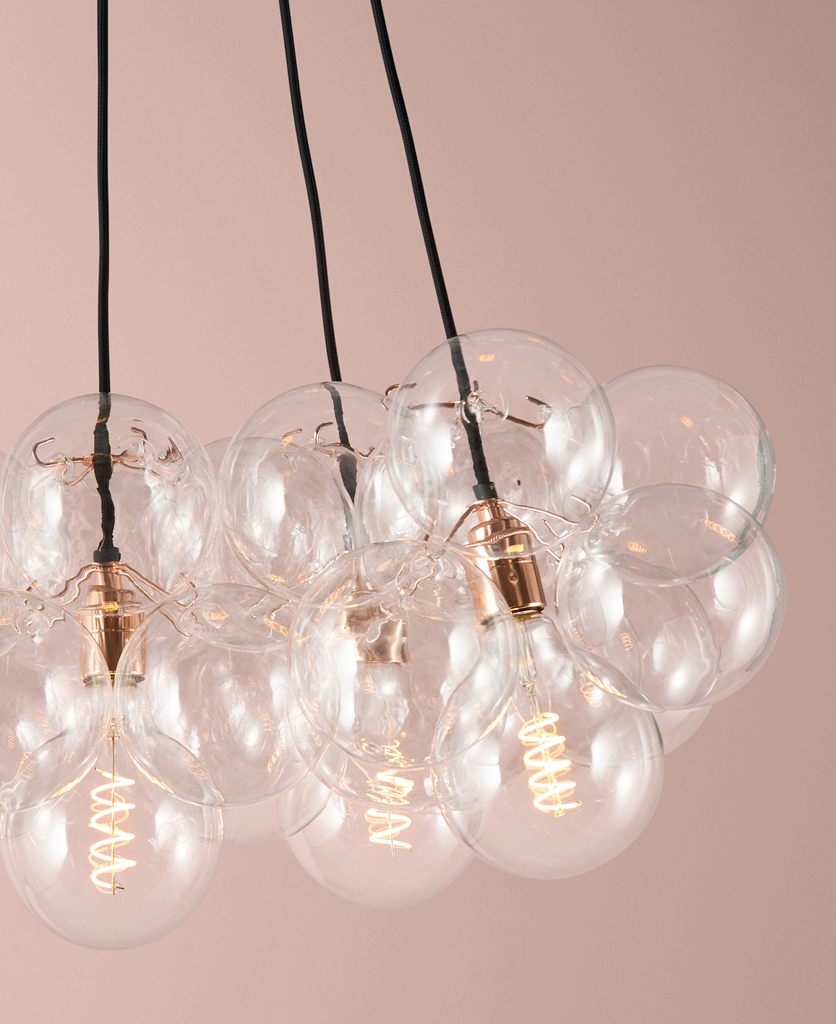 Our interior experts and designers are passionate about creating beautiful fixtures by using the finest materials and cutting-edge lighting technology — for optimum functionality. You will also find several types of bulbs in varying shapes and sizes that can be used to complement your ideal lighting fixture for a radiant living space.
Experience perfect ambience: discover the different types of ceiling lights
If you prefer bold and adventurous design elements, you might consider something eye-catching when entering a room. Our exclusive statement lighting is ideal for creating a stand out focal point in any space.  For a subtler look with a  sophisticated touch, why not browse our range of hotel lights? Our multi-pendant lights will add a little luxury to your home.
If you're unsure and need any further tips, advice and expertise, our interior experts are just a phone call away
Downlight tube lights for a minimalist look
If you love to update your interior with effortlessly sleek fixtures and light fittings, baton lighting could be a great option for you.
Allow yourself a moment of quiet reflection with  our mesmerising pendant tube lights. From polished copper batons to a satiny matt black – these stunning finishes attract your eye, their shape adding vertical movement and dynamism to your space.
The downlight from these metal batons creates

focused illumination suitable for kitchens

and dining areas. They're particularly impactful hanging above a table in your open-plan kitchen diner.

Each pendant tube light is made  from premium materials to ensure durability and longevity. The sleek design, coupled with their functional lighting capabilities, creates an atmosphere of understated luxury, infusing your space with a timeless elegance that will leave you and your guests enchanted.

Easy to install and designed to fit any space, our pendant tube lights are sure to bring sleek effortless chic to your home.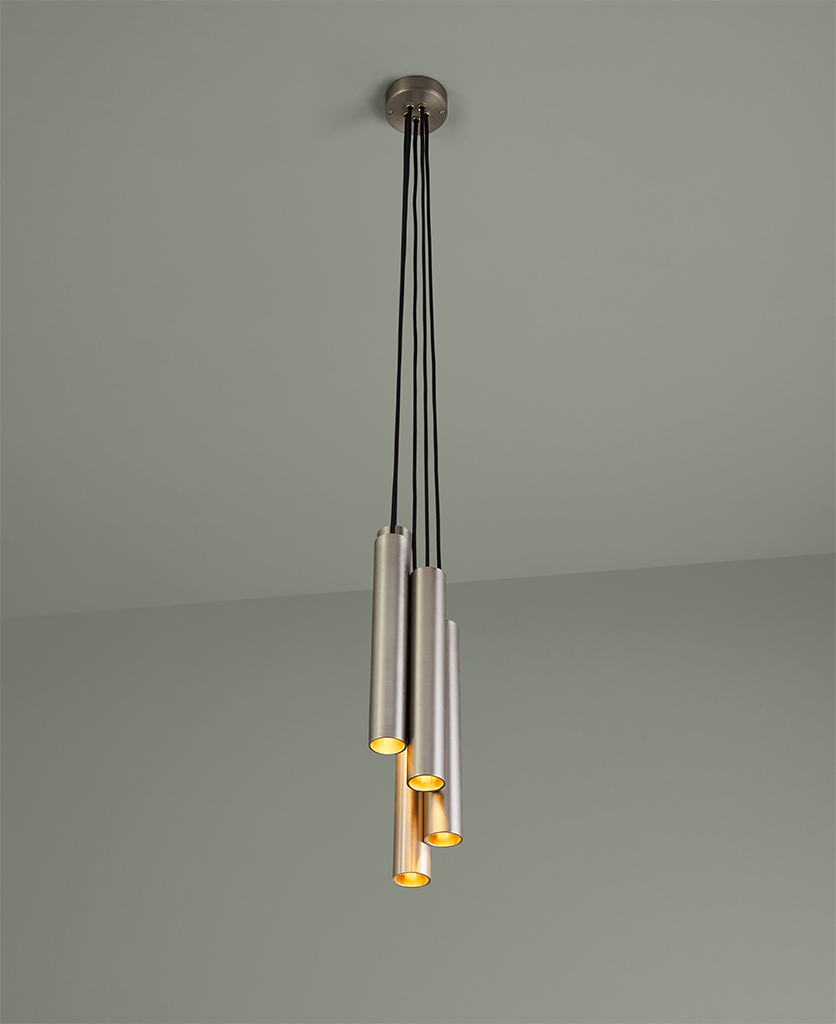 Frosted bubble chandeliers make a statement 
Invite frosted chandeliers to your space and embrace alluring, ethereal elegance. These cloud-like designs create a dreamy feature in your home with their gentle illumination and soft, subtle curves.
Designed with precision and care,

our frosted bubble chandeliers

are a perfect combination of creative and elegant lighting. They're designed to captivate your imagination. The soft glow emanating from the glass orbs feels like a delicate cloud of light floating above you.

The soft glow emitted from the opaque glass orbs lends a tranquil, soothing and inviting atmosphere to any space.

 The available colour combinations of smooth glass orbs, stylish bulb holders, ceiling roses and bauble hooks, allow you to select the perfect configuration for your space.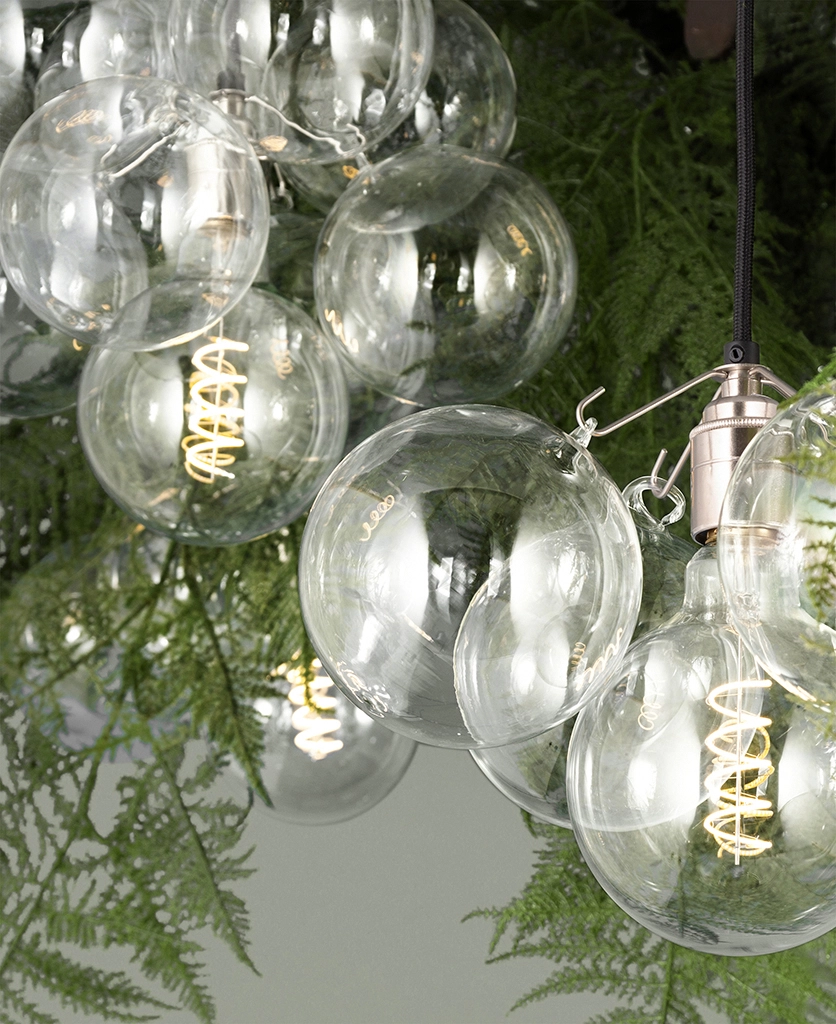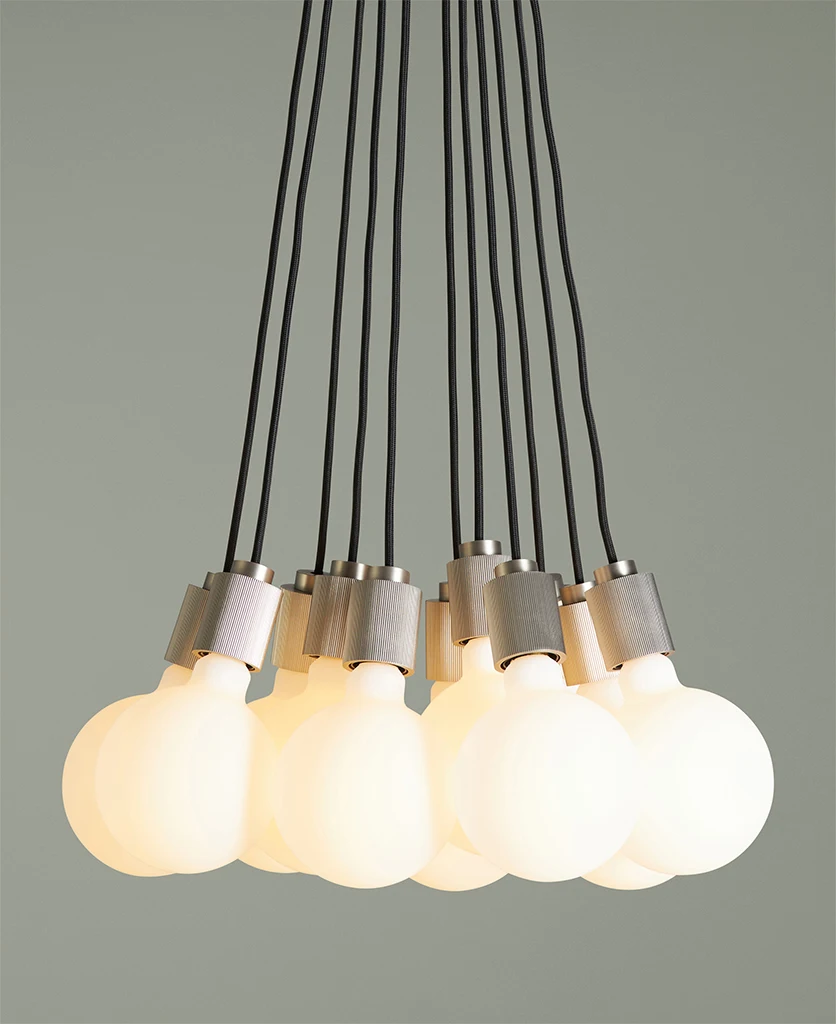 Multi-pendant ceiling lights to elevate your space
Discover the ultimate in style and function with our multi-pendant lights. With a soft, golden glow radiating from their bulbs, they add warmth to your space. In your dining room, they're great for creating cosy, intimate pools of light. Layered up in your kitchen, they're the perfect addition above your island units or breakfast bar. 
Embrace your sophisticated side with our

unique leather pendants

or stylishly exclusive 'posh' hotel-style lights in beautiful metal finishes.. 

To help you achieve the perfect ambience in any room, we recommend using our warm light bulbs with multi-pendant lights. Add a touch of ambience to your space with soft, inviting yellow-toned light rather than cool blue-white bulbs that are invigorating  energetic.
Your home, your vision, your lighting: Customised ceiling lights
Custom lighting is a great solution if the size and shape of your space requires something more specific than off-the-shelf pendants. For example, spaces with particularly high or low ceilings, call for custom lighting that fits perfectly both stylistically and functionally.
In addition to our extensive collection of ceiling pendant lights, we are proud to offer customised lighting options to meet your specific needs and preferences. Whether you're looking for a unique design that reflects your personal style or a lighting fixture that perfectly complements your home's décor, our team of experts can work with you to create a one-of-a-kind piece that will fit your space exactly.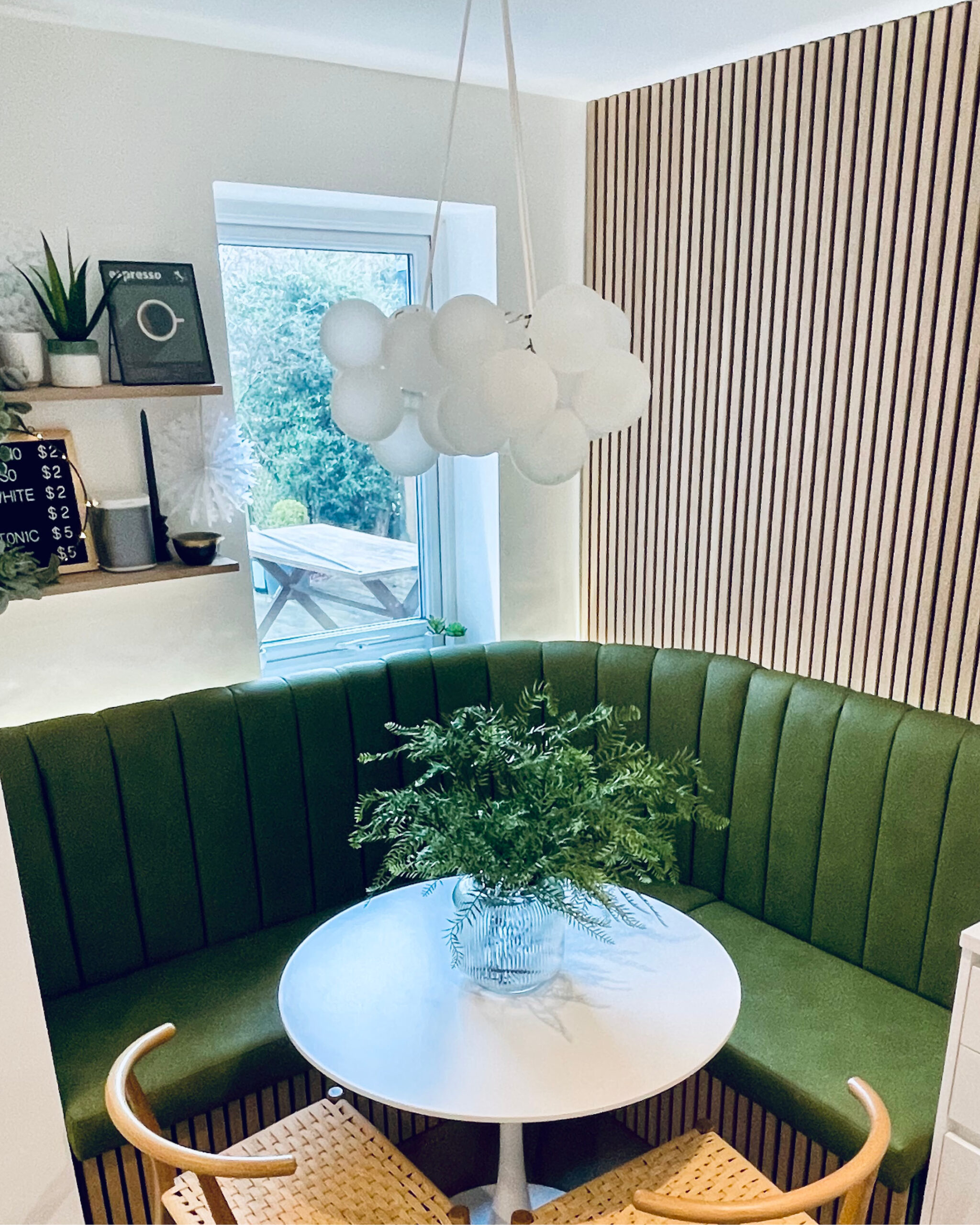 FAQs
Do Dowsing & Reynolds ceiling lights include bulbs?
Our Bubble Chandeliers are pre-made to include the appropriate globe bulbs to fit their design, but our pendant lights do not include bulbs. We exclude bulbs so you can choose the best LED light bulbs to create your desired effect. We offer a wide range of options in varying shapes and sizes to fit our lighting products.
Can I buy lampshades to fit my existing ceiling lights?
We design, create and sell exclusive lampshades that can be purchased on their own or with a coloured cord set of your choice. We can recommend a variety of light bulbs that beautifully complement the products, or you could opt to upgrade your existing ceiling light with one of our shades. From rustic Scandi to glamorous feathers, choose a decorative style that sparks joy and transforms your living space into something truly special.