Silver Light Switches & Plug Sockets
Unwrapping your new silver light switches and plug sockets, you're captivated by their striking appearance. The subtle gleam and flawless polish reflect light beautifully, enticing you to run your fingertips over their surface, tracing the details.
Carry on Reading...
Imagining replacing your old kitchen light switches and sockets with these new silver versions, a wave of excitement washes over you. Not only will they provide a fresh and modern update to your home décor, but give you something wonderfully tactile and satisfying to touch too.
Inhaling deeply, you flash a grin, a gorgeous light switch is destined to become an adored addition to your home.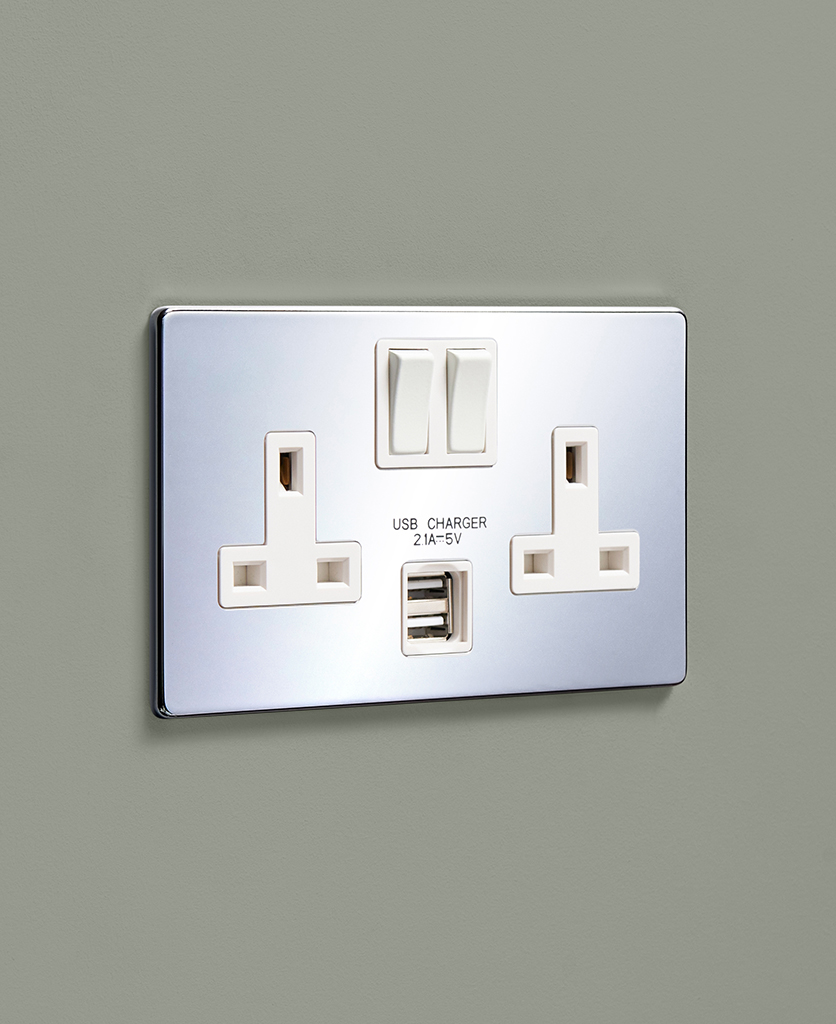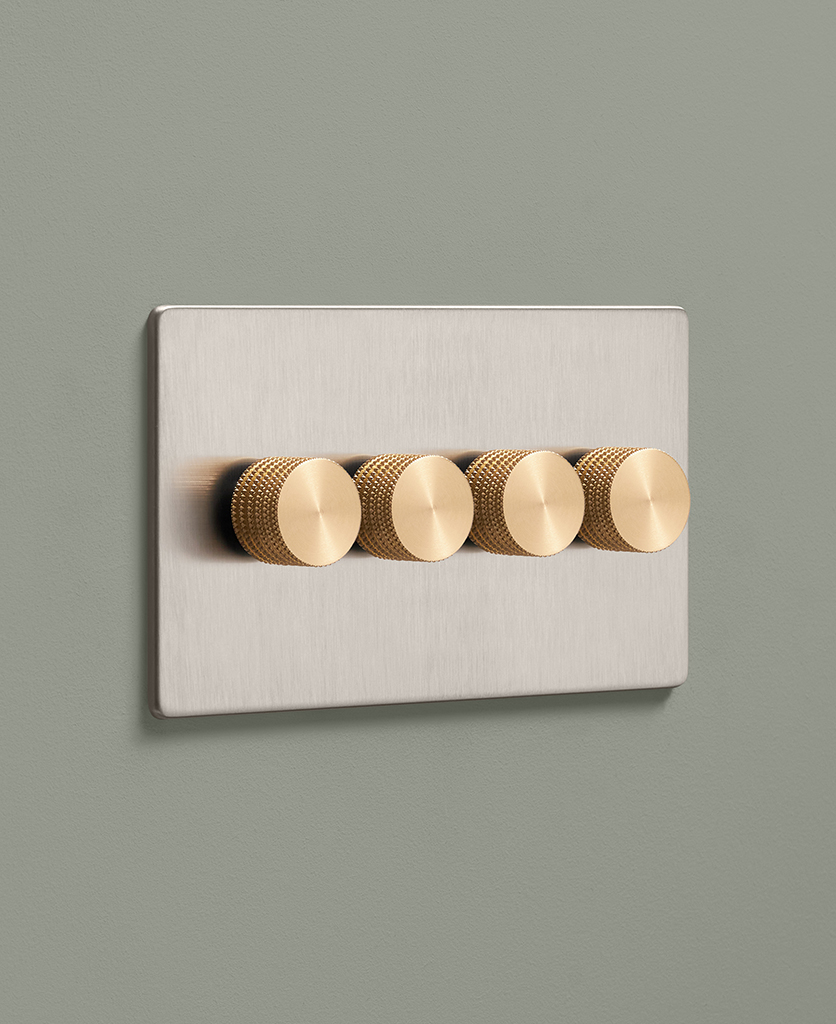 On even the dreariest of days, the simple act of flipping a designer switch can ignite a moment of  joy. Experience it for yourself, why not browse our range.
Silver light switches and sockets: Adding a radiant touch to your home
If you're looking to introduce a little sparkle to your space, that slight hint of sophistication to pull your home decor to life, perhaps consider designer electrical fixtures. 
For a classic look to dazzle your guests, opt for chrome. Its mesmerising reflective surface radiates a hypnotic shimmer that instantly elevates a room – the pinnacle of sleek and stylish design.
If you prefer a more understated look, our brushed nickel finishes may be just what you need. Muted grey tones take standard silver to new heights, adding gorgeous detail without being too ostentatious.
Discover our enchanting array of chrome hardware
If you're smitten with our jewel-like adornments and ready to make a choice, here are the various types of light switches you can pick up:
Silver dimmer switches:

Fancy the atmospheric control that comes with a dimmer switch? You'll love the tactility of the knurled dials that make light adjustment an absolute pleasure.

Take your pick from single dimmers to quadruple dimmers,

you can customise as you wish. Whether it's for a cosy night in or a lively dinner party, you can create an alluring symphony of light that correlates with the mood.

Silver rocker switches:

For those with modern decor in need of a finishing touch, chrome

rocker switches may serve as a statement

alternative to the standard option.The glimmering finish is a sight to behold and is sure to leave you lingering, making it hard to tear yourself away when the time comes to power down. Like all of our switches, you hold the reins when it comes to selecting the specified number of switches.

Silver toggle switches:

Toggle switches are not just your ordinary light switches

. Prepare to have your senses enlivened with just a swift flick of the toggles. Once you've experienced the sheer pleasure of them, you'll find it almost impossible not to switch them on and off a few more times than is strictly necessary. If you're a lover of all things minimalistic, then this style of switch is definitely for you. By

customising your sleek and shiny steel switch plate

with some vibrant toggles, you can infuse your space with personality and charm.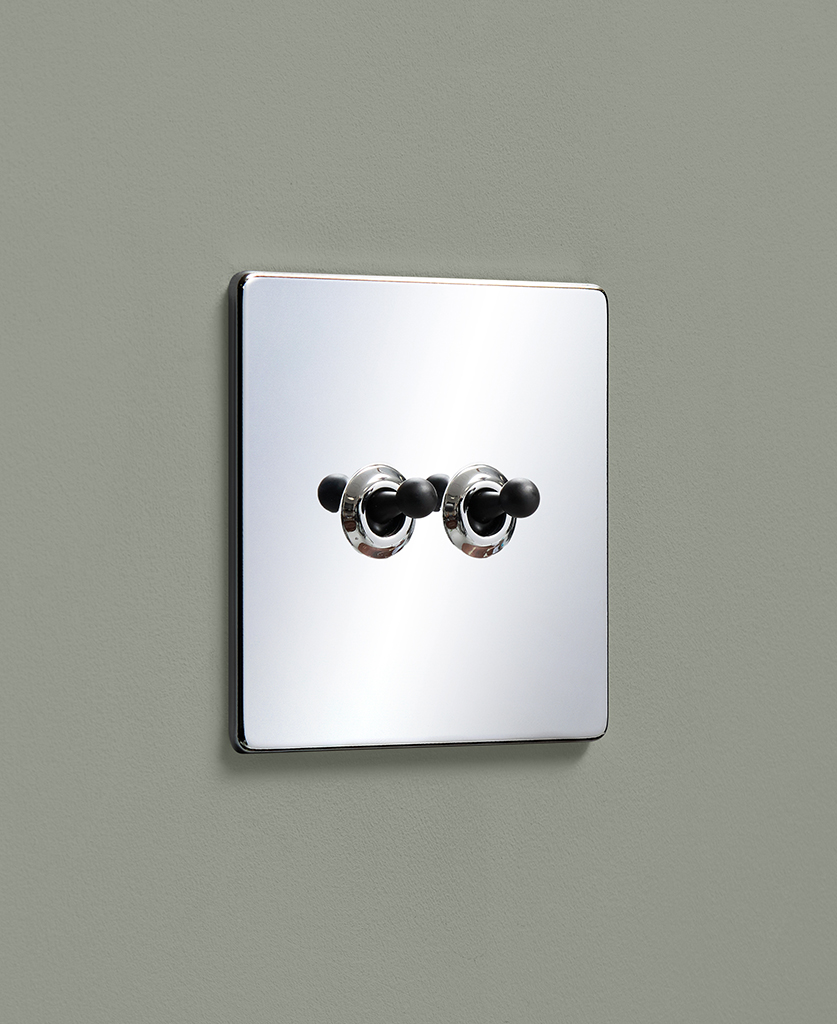 Silver unswitched plug sockets:

Upgrading your plug sockets is an easy and fast way to breathe new life into a room and infuse a dash of decadence. Imagine feeling the cool, silvery surface of your sleek, plug sockets under your warm hands as you plug in your living room floor lamp – a moment of pure bliss.

Our sockets are designed to seamlessly blend with your walls

, resulting in a polished and contemporary appearance.

Silver USB sockets:

Having an all-in-one solution to the countless wires and appliances in your house is a game-changer. And, to make this

multi-functional plug socket

even better, we offer a variety of finishes like shiny chrome and brushed nickel so you can choose the one that matches your taste. Plug-in your phone charger, TV and table lamp in one convenient place.
How can chrome hardware elevate your home's aesthetic?
Silver or chrome hardware exudes opulence no matter where it's placed. This finish is so versatile, it can elevate any interior with its hint to luxury. Pair it with complementary metallic accents, and you've got yourself a show-stopping interior that captivates you as you enter the room.
To achieve a clean and modern look, consider mounting silver sockets and switches on matt white walls. But if you're feeling daring, mix it up with some darker shades of grey, navy, or green for a bold effect that will make a statement. 
And silver isn't just a pretty face, it's also practical. With its durability and ease of maintenance, it's the perfect choice for busy households or families with children. You can count on silver to withstand the wear and tear of daily life without losing its shine.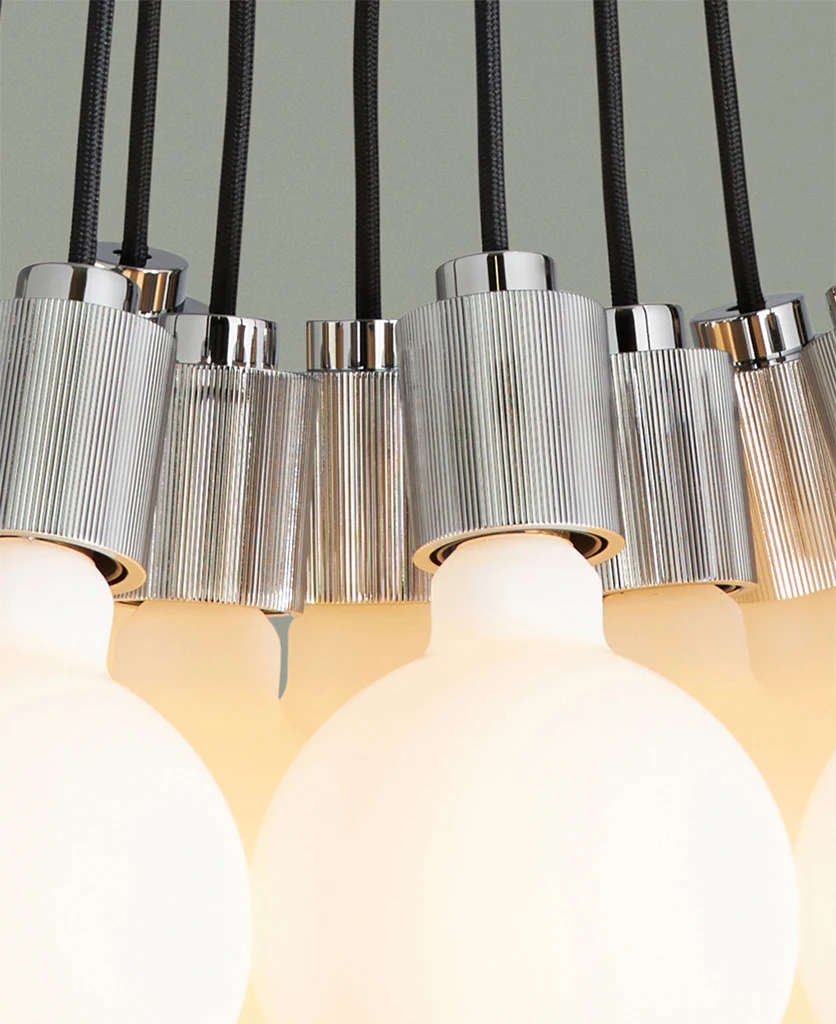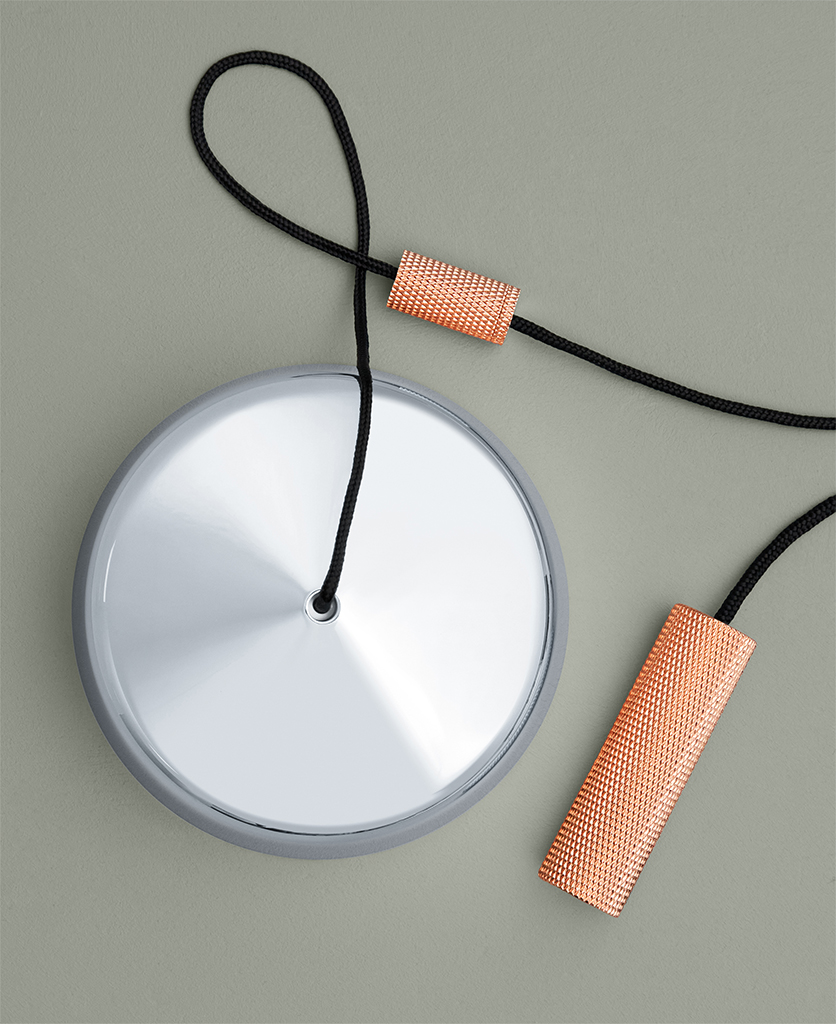 Experience the beauty of everyday tasks with Dowsing & Reynolds' interior products
Tracing the silky smooth surface of the switch, you relish in the cool, metallic texture and grin with delight at the gratifying 'click' sound that accompanies each flick.
As the twinkling rays of your multi-pendant light bounce off of the chrome surfaces, you admire the renewed energy and beauty. The metallic accents and lighting fixtures intertwine in a mesmerising display of flawless harmony, leaving you basking in utter delight.
Turning your home into a place you love is important, and at Dowsing & Reynolds, we're here to help you master it. We believe in enhancing your lifestyle and finding happiness in the smallest daily tasks. From the textured metal of your kitchen handles to the soft glow of your chandelier as you enjoy your evening meal, every detail matters.
Browse our selection of high-quality home accessories that are sure to catch your eye.