Serious Interior Inspo in my October Insta Roundup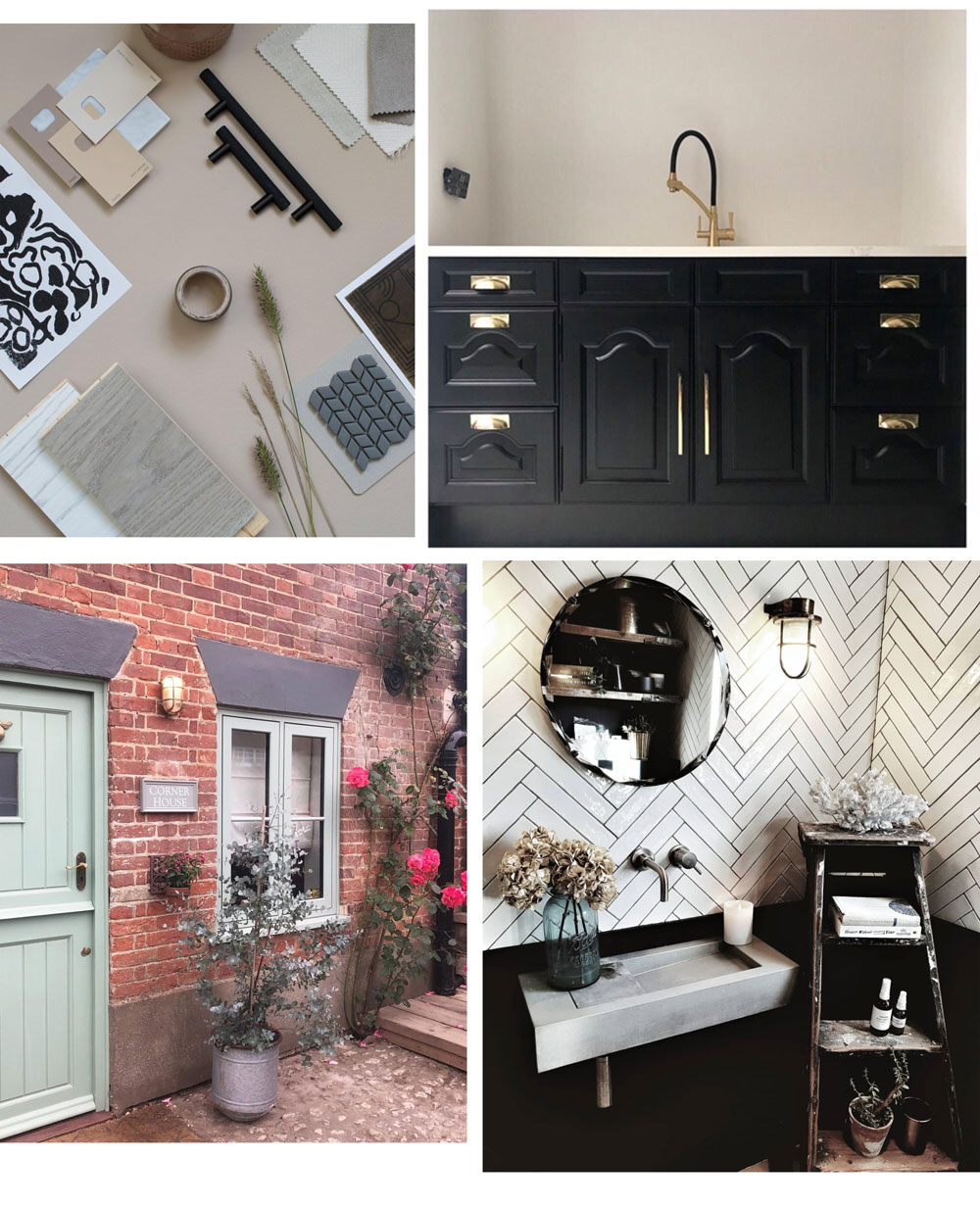 You've been well and truly spoiling us in the interior inspiration stakes during October. The focus has very definitely been on getting your homes ready for December. Not to mention the C-word too early, but we've all got that one room we'd like to prepare before the family come over for the festive period. So, roll up your sleeves, grab a paintbrush and let's get decorating…
Curatedisplay's Nordic Bedroom Makeover
Tiffany's Insta feed is always on our favourites watch list. She's currently transforming her bedroom with restful warm tones of caramels and tranquil soft browns. Sounds divine. Grown-up Nordic styling at its best. As part of the makeover she's creating some minimalist built-in storage and using our Skyscraper knurled handles to finish it off. The warm tones she's chosen for the walls are all very in right now so if you're planning a room transformation any time soon – you wouldn't go far wrong in taking inspiration from Tiffany. Even her mood board is beautiful!
See more of Tiffany's home on her Instagram feed.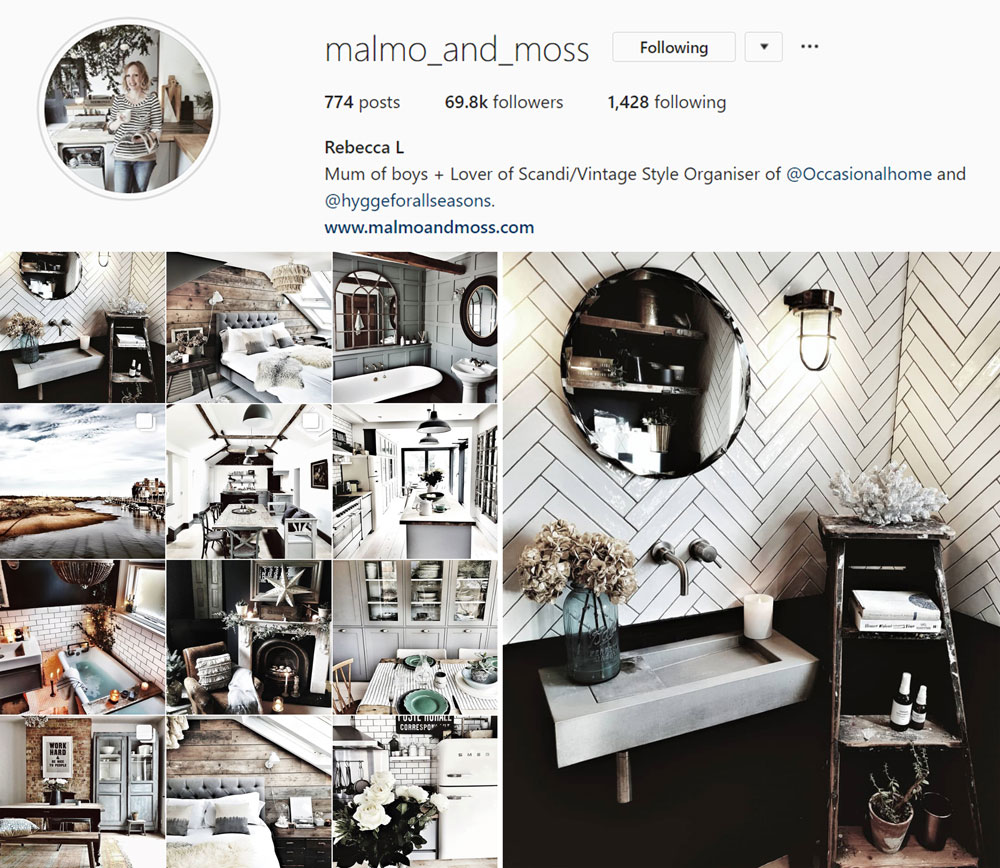 Malmo_and_moss' Inspirational Bathroom
We've been an admirer of Rebecca's home for a while and with very good reason. Her account is the ultimate inspiration for dark Scandi-interiors. It's a haven of textural detail. A master-class in successfully mixing different materials… Sumptuous velvet next to reclaimed wooden planks softened with beautiful flowers. It's just a dream. We particularly love her bathroom; the concrete sink contrasted with the herringbone tiles and featuring couple of our fabulous Simon bulkhead lights for good measure! Two placed either side of a mirror are the perfect downward light, adding a soft glow to the bathroom.
Check out more of Rebecca's home on her feed.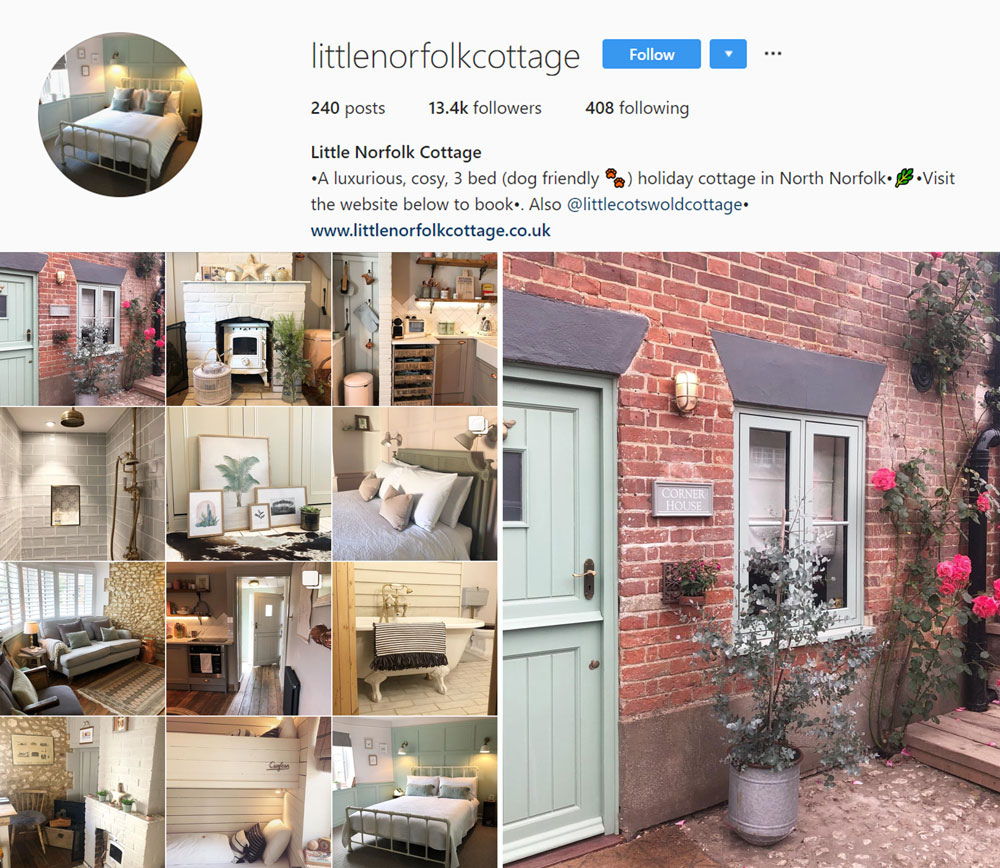 LittleNorfolkcottage's Warm Welcome
Who wouldn't want to take a little staycation here? This charming three-bed holiday cottage in Norfolk is full of quintessential English countryside charm. And we're thrilled to spot our ever-charming Dave bulkhead in pride of place at the front door. The perfect security light for these cold Winter months.
Follow the LittleNorfolkCottage journey on their feed.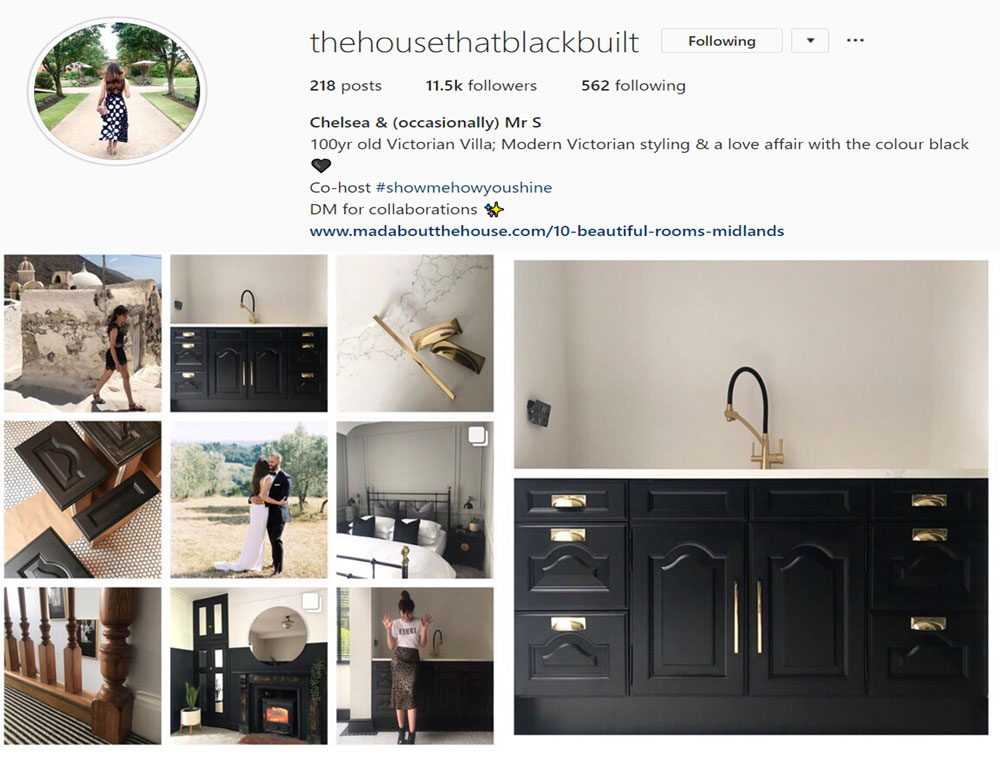 Thehousethatblackbuilt's Kitchen Makeover
We love a good home renovation and Chelsea's is no different. She's transforming her home from top to bottom and we're loving everything she's done so far. We've got our eyes firmly on Chelsea's kitchen makeover at the moment, and not just because she's using our brand new Taipei handles! Painting the cabinets black gives them a sleek smooth finish and adding brass accents just gives them the perfect touch of glam. Love it. We can't wait to see the completed makeover…
Check out more of Chelsea's home renovations on her feed.
Want to be featured in our next monthly roundup?
If you're giving your home a bit of TLC in the next few months and using some of our products, be sure to tag us and use the hashtag #dowsingandreynolds. You might be seeing your home in our next blog post…