Eeek, it's how many days 'til Christmas? Don't panic, you've still got time to impress the in-laws!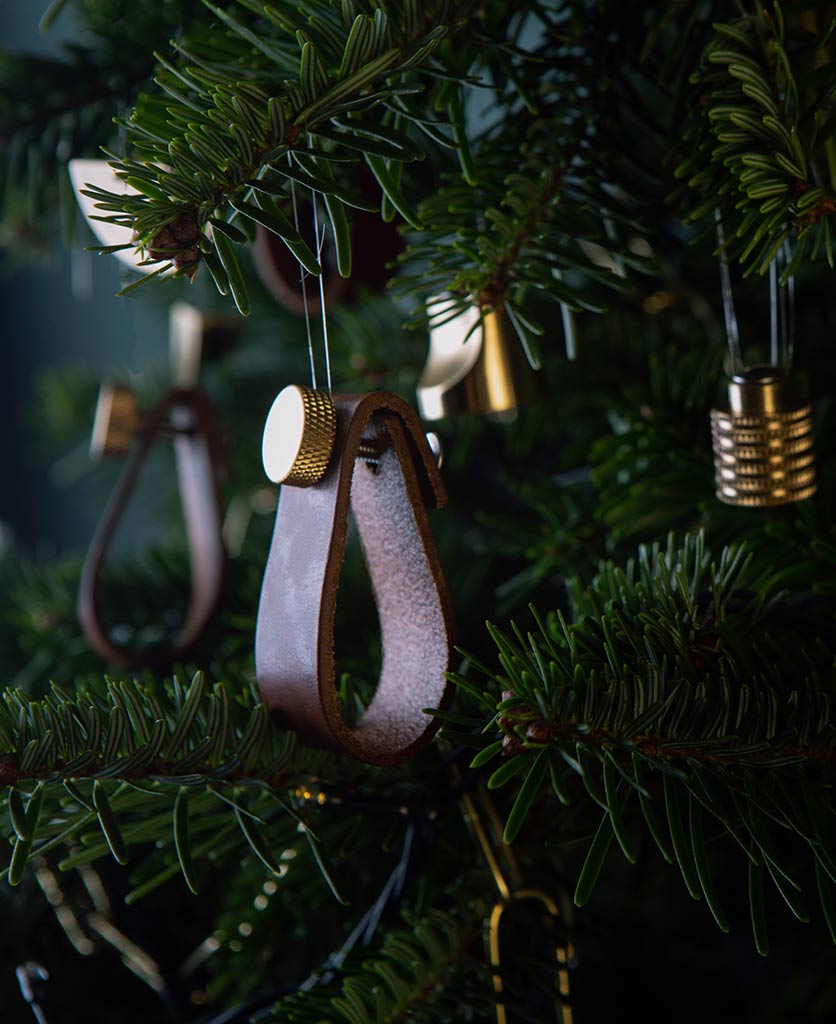 Picture the scene. You've literally just stepped through the front door after a lovely summer holiday, you log on to social media and someone is posting 'hilarious' Christmas countdown memes.
Your first thought? "What? Now? Don't be ridiculous, Christmas is miles away"! And so you happily crack on, steadfastly ignoring anything that remotely whiffs of Christmas. That is me.
Well actually, that WAS me, until the other day when I realised that, folks, it is less than six weeks away!!!!
If you're one of the clever ones and you've managed to wangle your Christmas itinerary so that rather than hosting, you're spending the holiday waltzing around, eating and drinking your way through family and friends' festive offerings, then well done you! For the rest of us, it means the annual mad panic trying to get our houses shipshape for the hoards of visitors!
Get your ho ho home ready!
Because Christmas is generally about abundance, splurging and indulgence, with delicious food, drinks, decorations, presents, socialising and party outfits taking priority, now is probably not the season to be spending vast amounts of money transforming our homes.
Nor do we have the time to be tackling huge renovation projects. So crack open the eggnog, pull up a comfy chair and keep reading. I'm going to give you some fantastic tips to help you give your home a little spruce up for Christmas and make it place where your guests will love hanging out.
We live and breathe interior details at D&R, and let's be honest, if we're in the company of Hubert de Givenchy when it comes the little things that matter, then we're happy! It's this ethos that we love to spread.
Door handles and knobs, light switches and sockets, these are all things that that can elevate something from good to gorgeous.
Let's take door handles for starters. These are brilliant for instantly transforming kitchen and bathroom cupboards. We've got a fantastic selection that are all a doddle to fix. But I especially like one of our newest additions to the range – the genius Skyscraper knurled handle with plate.
Why is it genius? It's all in the backplate. This brilliant part hides a multitude of DIY sins, including the holes left by your old handles, hurrah! And if they're ruddy great big holes, go for the Chunky Skyscraper!
Even if this is the only thing you've got the time and money to do before Christmas, then I urge you to do it!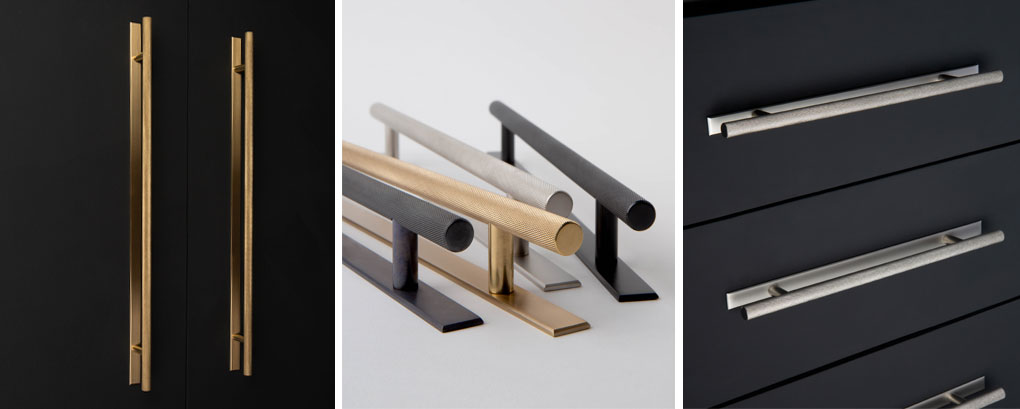 Spread the light, and the love
If you're lucky enough to have a spare room, then now is the time to get it in tip-top condition.
Assuming that you've got the basics covered (there's a bed in the room with clean bedding, curtains and bedside tables!), then if you do just one more thing then let it be this: get some great bedside lighting.
There's nothing nicer than showing someone to their room, opening the door and it's all aglow and welcoming. We've got a gorgeous range of table lamps that come in all kinds of colours and finishes so I guarantee there'll be something there to tickle your fancy. Here are my top picks…
Click to discover our full range of table lamps
More shelves and hooks = more opportunities for decs and lights!
Whether your Christmas style is paired back minimalist or full-on "IT'SSS CHRIIIIIISTMAAAAASSS!!!!", there's always room for just a few more decorations and fairy lights, right?
And what better way to show off your faves than to have them stylishly draped along some cool shelves or hooks. Get back to nature and forage for some winter plants to nestle alongside them too. Here are a few suggestions to whet your whistle… The Bauhaus wall hook, the Ingrid shelf bracket and the Oolong Shelf.
Easy peasy wall lights
So continuing on the theme of 'quick and easy wins for a Christmas spruce up', let's talk about one of my favourite subjects; ambient lighting.
There's never a more important time to get your lighting right and create a warming and welcoming atmosphere than at Christmas. With space in our homes at a premium at the best of times, we then go and stick a great big tree up and stock up on enough food, booze and presents to see us through at least two Christmases!
No wonder it feels cluttered. Step forward the fuss-free wall mounted light. No floor space required, and importantly, no electrician required. These brilliant lights are a great way of giving you the glow you want, without taking up tons of space.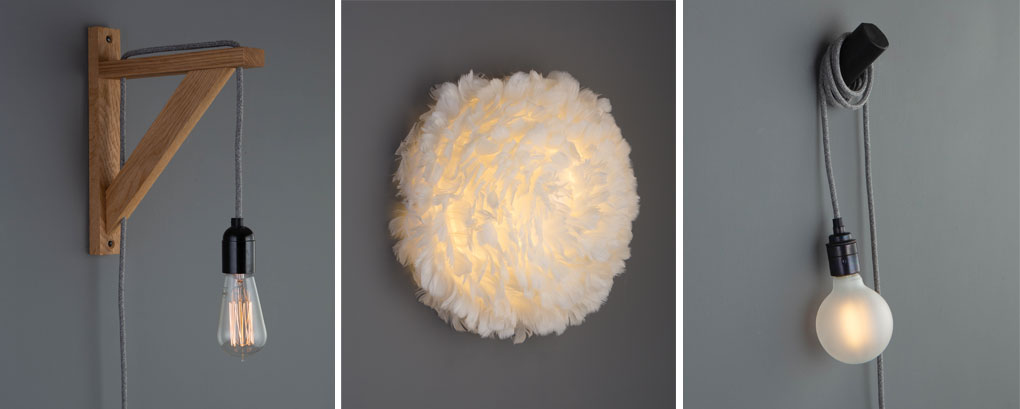 From left to right: Hebden wall light, UMAGE feather wall light and Peg wall lamp
Spruce Things Up!
One of the easiest ways to give a room some real oomph is to simply paint a wall (or two!).
We're talking minimum input, maximum impact here. You do need to think about what furniture and fittings you already have and make sure that your new colour sits well with these, but other than that, just go for it!
I absolutely love a dark green paint all year round, but it's especially apt at this time of year. It's a bit like a magpie – anything gold, silver or remotely shimmery and twinkly is immediately attracted to it, so it's a winning combo with your decs and lights.
And don't worry, spruce shades aren't a flash in the pan – this colour's got real legs. Long after the festivities are over, dark green still absolutely rock!  If you're still unsure about how to use colour though, then hop over to my blog 'Get it right with colour and light' for the lowdown.
So there you have it, my quick and easy wins to give your home a boost this Christmas. All that's left to say is…
MERRY CHRISTMAS AND A HAPPY NEW YEAR from all of us at D&R!
Show us yours…
So it's over to you – all you need to do is crack on and get on with it! We'd love to see photos of how you've spruced up your home for Christmas, so don't forget to tag us on Instagram #dowsingandreynolds
Handle featured in main image: Magni small leather handle