Your September Insta feeds are full of total home makeovers… in progress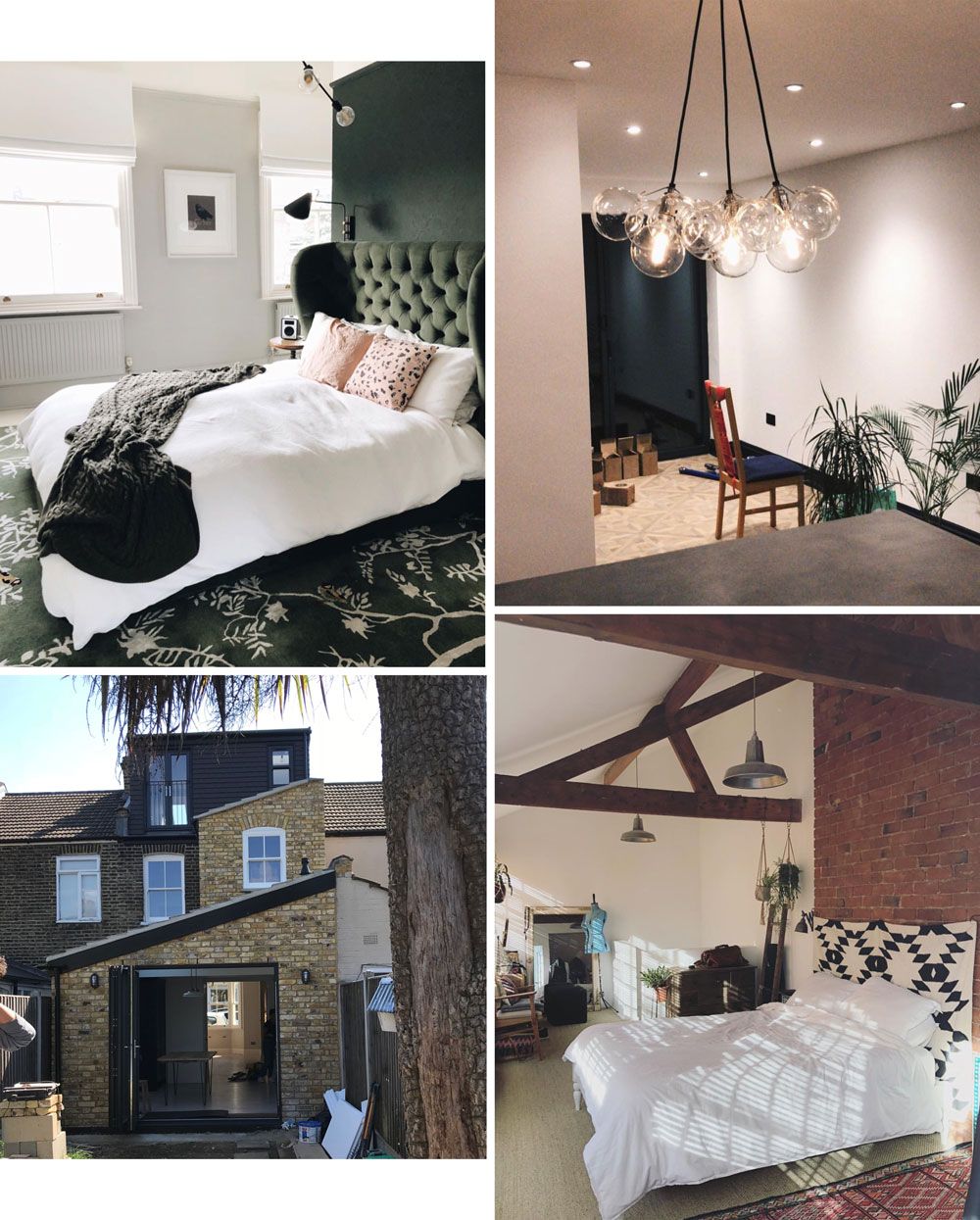 As the nights draw in and the air gets crisper we're all retreating into our houses and getting cosy. This month you guys have been giving your homes some real TLC and I'm loving watching the whole-house makeovers in progress…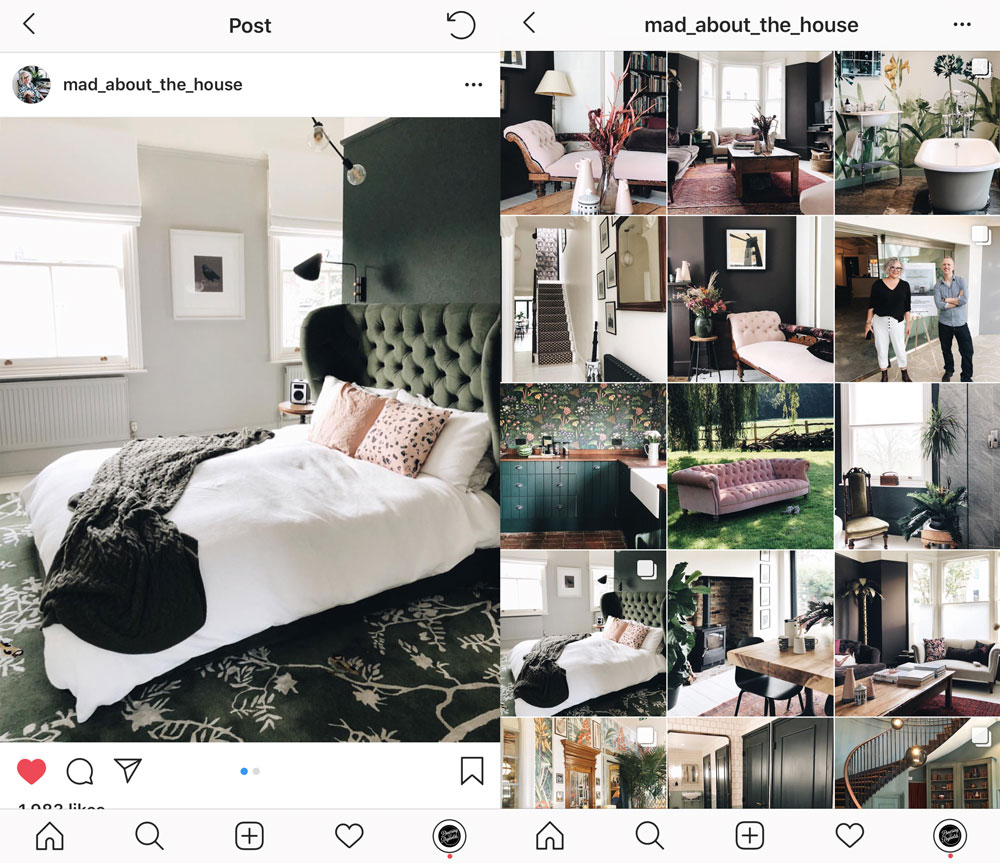 Mad_About_The_House's Fabulous Bedroom Makeover
We're longtime fans of Kate's home, so when we found out she wanted to paint her bedroom in our Spruce Things Up flat matt emulsion, we nearly felll off our chairs with excitement. We love how she's created a feature wall in the room for her bed to sit up against. The room's style matches perfectly with the rest of her home. There's something very calming and very… Kate, in every shot she takes. And we can't wait for Kate's new podcast, The Great Indoors, which she's co-hosting with another interior guru we love, Sophie Robinson. Earphones and pens at the ready, we've got some serious notes to make…
Check out more of Kate's stunning home on Instagram.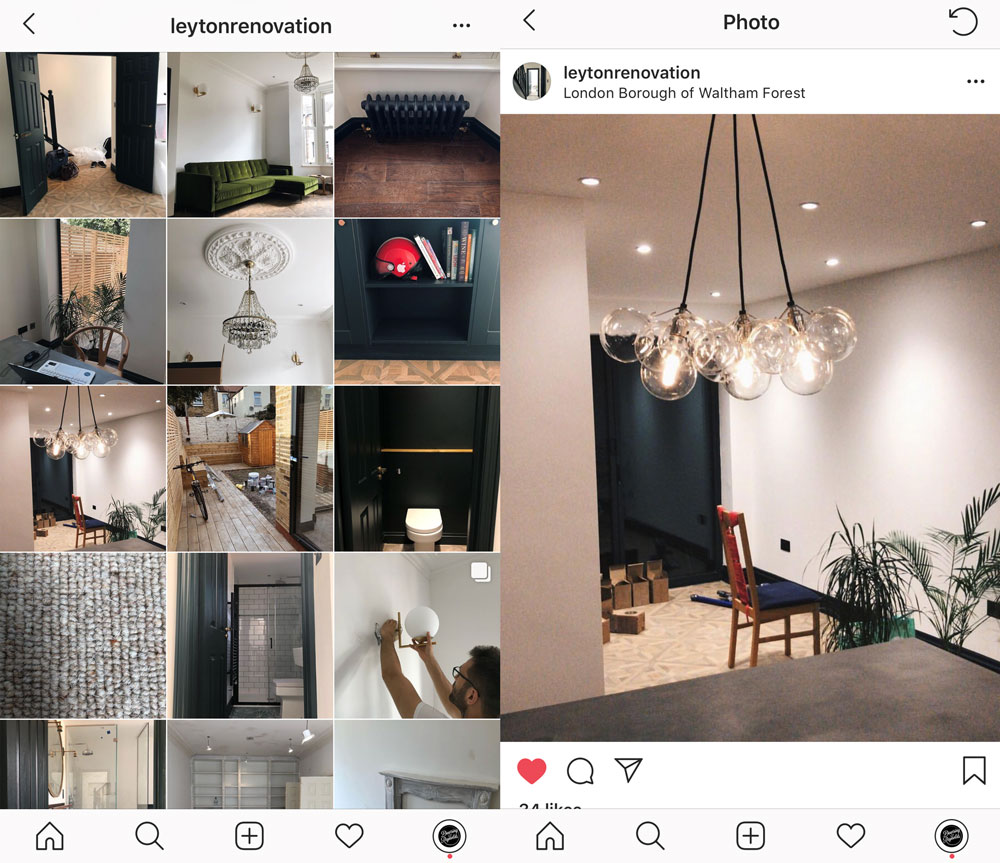 Leytonrenovation's Home Transformation
You know my love for a room/ home renovation, and we've been following this one for a while now. It's been amazing to see this house being completely revamped. Slowly but surely the transformation is being revealed and we cannot wait to see the finished results. We're thrilled to see our Bubble chandelier has pride of place over her dining table – the perfect place for statement lighting in any home. This kind of lighting creates a focal point for your room plus instant impact for guests to admire.
Follow Leytonrenovation's progress here on their feed.
_makeandbelive's Ultimate Loft Living Inspiration
Kirstie is living my loft-vibes dream! She and her partner are currently renovating a Victorian jewellery factory and turning it into the ultimate city-living home. We love the mixture of exposed brickwork, vintage textiles and contrasting materials. Our Linton enamel ceiling lights have taken pride of place in her bedroom, they really stand out with the exposed beams! I think my favourite room has to be the open plan kitchen and living space. If there's one account you need to follow, it's this one for some major interior inspiration.
Check out Kristie's fabulous home here on her feed.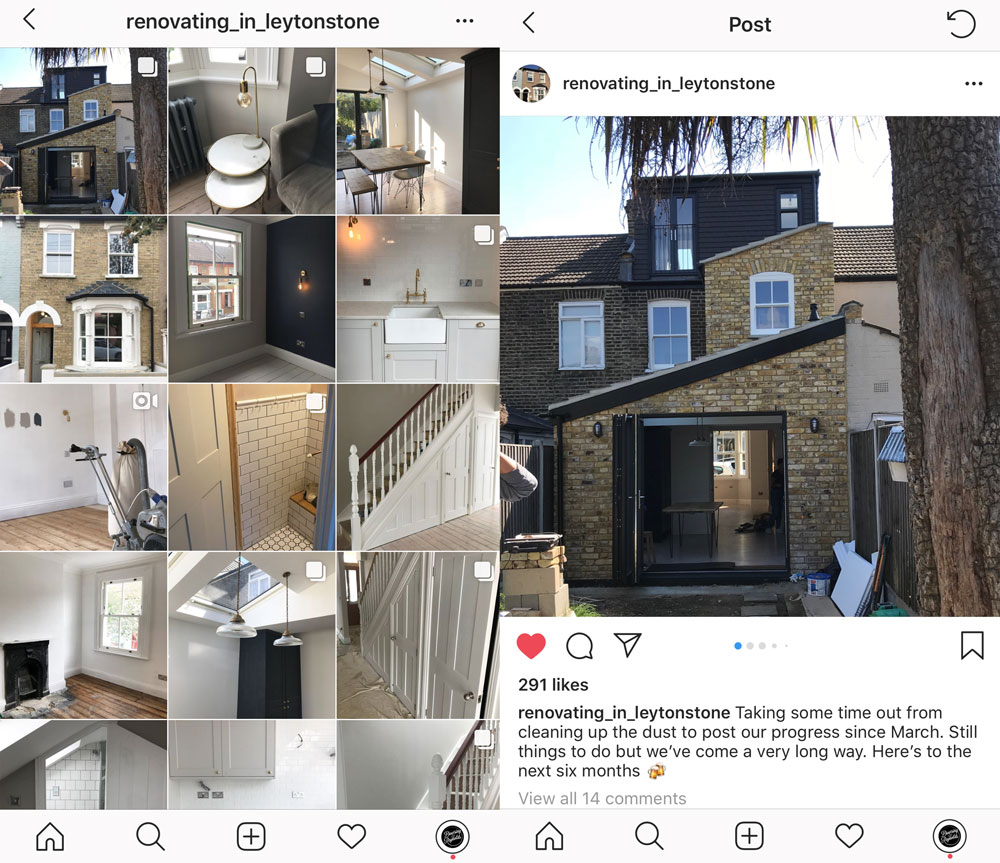 Renovating_in_Leytonstone's Complete Home Makeover
Another home renovation that I've been glued to! Sam & Gret have been documenting the transformation of their terraced house, adding a downstairs extension at the back and completely making over each room. Our gorgeous Dave bulkheads have taken pride of place as outdoor lighting for the garden. We're excited to see which room's next on the hitlist for a makeover.
See more of Sam & Gret's home renovation on their feed.
Want to see your home on our next monthly roundup?
If you happen to take a shot of any of our products in your home, be sure to take us and use the hashtag #dowsingandreynolds. You never know, you might spy our home in our next blog post…