Switch to Fabric Cable and Turbo Boost Your Lighting's Wow Factor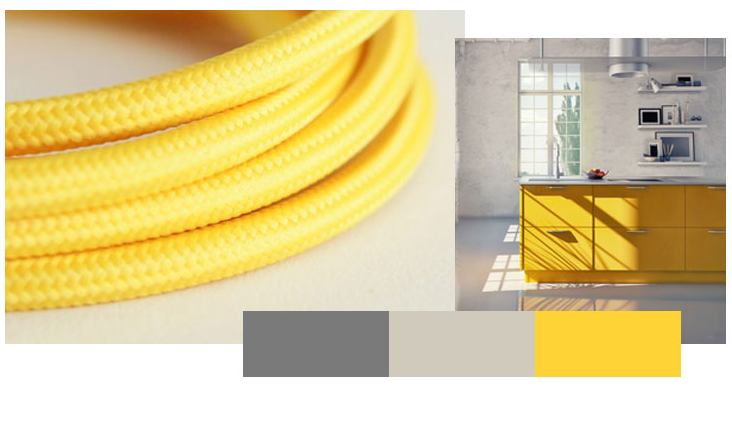 You've likely invested hours planning and designing your lighting – and probably some hard-earned cash too. You want to make an impression and you know that the right lighting is an essential element of your room's décor. Fabric cable is the finishing touch that will elevate your statement lighting from ordinary to extraordinary. In this blog, we will show you how to style fabric cable.
Fabric lighting cable is an often-overlooked alternative to that sterile, white plastic wiring that your ceiling lights hang from – or indeed your table and wall-lights. Here we'll give you some ideas on how to give your lighting a turbo boost in the style stakes by switching to fabric cable.
Fabric cable is available in a wide selection of colours and finishes – in fact, we have one of the largest ranges in the UK. We realise so much choice can sometimes be overwhelming so we've put together a few pointers on where to start.
Fabric cable for a monochrome palette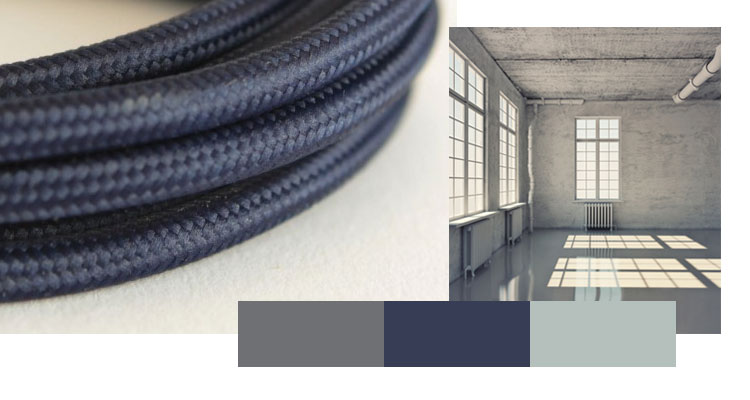 If your décor is authentic industrial then choose white, black, grey or blue – these add texture rather than a focal point to your lighting masterpiece. If you tone these neutrals with your décor they will allow your light shade or bulb to shine (sorry) rather than the cable itself.
Colour pop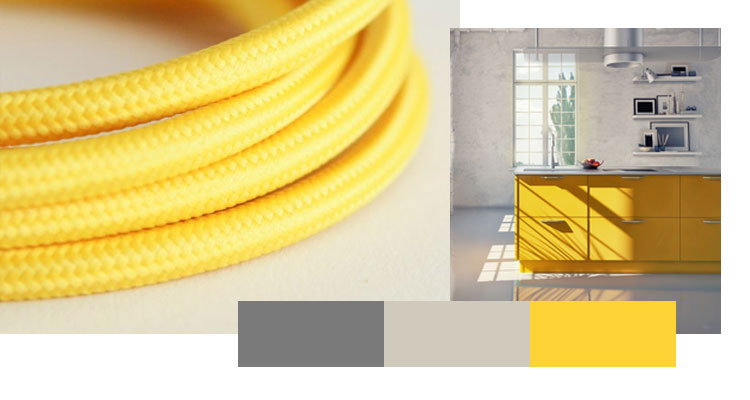 If you're into the industrial style but can't quite bring yourself to give up colour completely, go for a coloured fabric cable. With a rainbow of shades to choose from; orange, yellow, green, red, pink and purple to name a few, you won't be short of inspiration. Match your coloured cable with other accent accessories in your room to pull your look together.
Contrasting your fabric lighting cable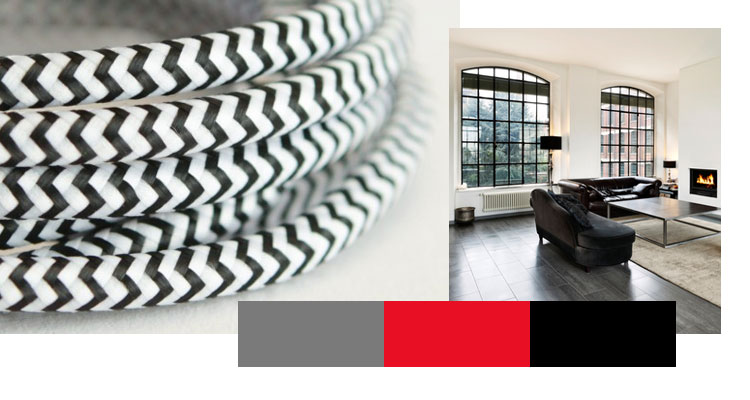 For something really striking go with one of my particular favourites – the black and white cable – a real talking point that reminds me of an old fashioned iron. To go large on the contrast go with a red Italian fabric cable – this looks stunning with a black enamel shade.
Industrial chic
If you like to add layers using texture and tone and are a true vintage junkie check out twisted Italian fabric lighting cable. It looks like an old school telephone wire and comes in a range of colours including a couple of soft metallics – perfect for adding a bit of subtle sheen to your industrial luxe look.
In summary, there is a coloured fabric cable to match and compliment every light you can design – check out our guide to creating your own lighting masterpiece for ideas on where to start.