Show us yours: Have a nosey around some gorgeous homes featuring our customised bubble chandeliers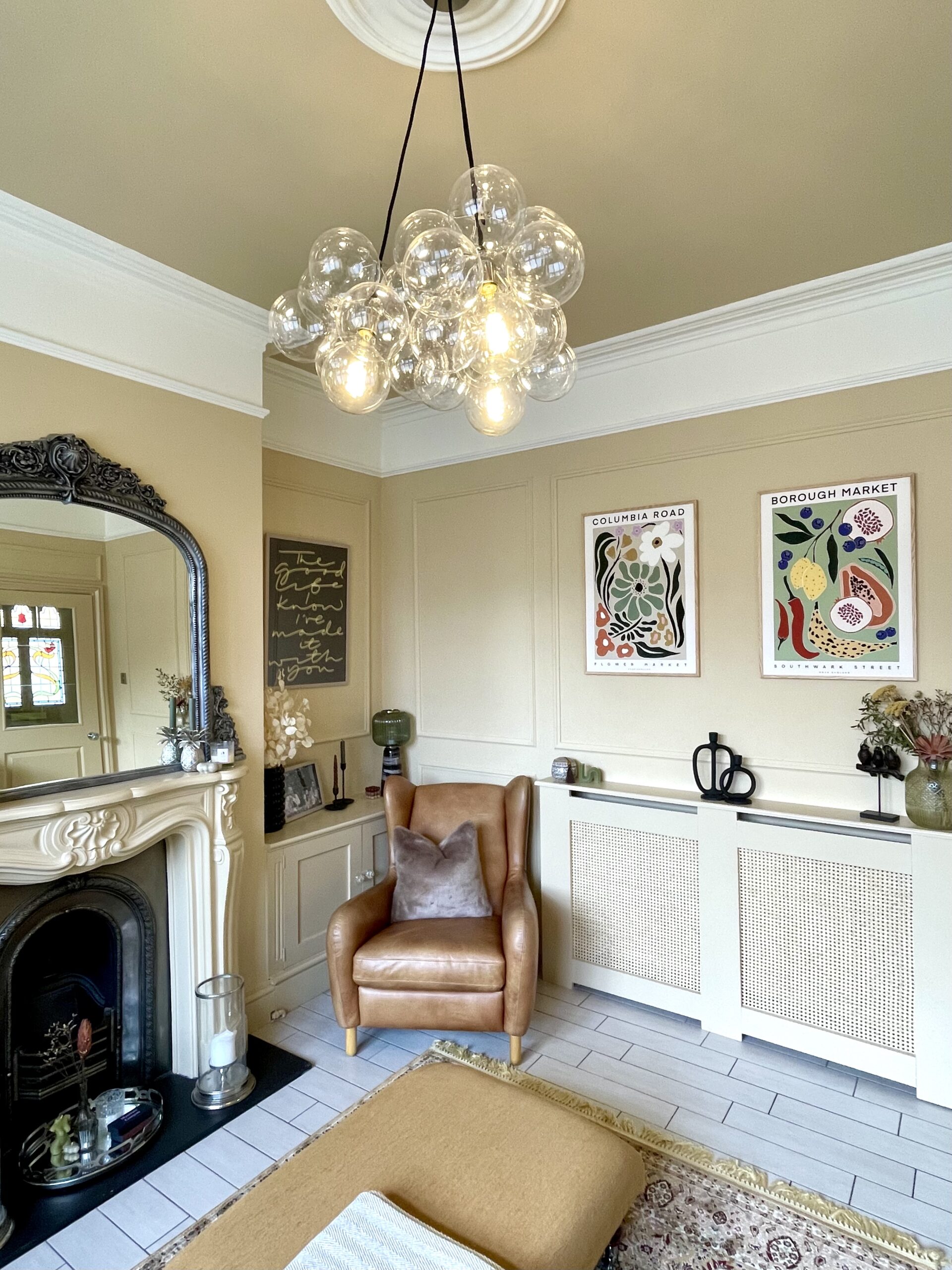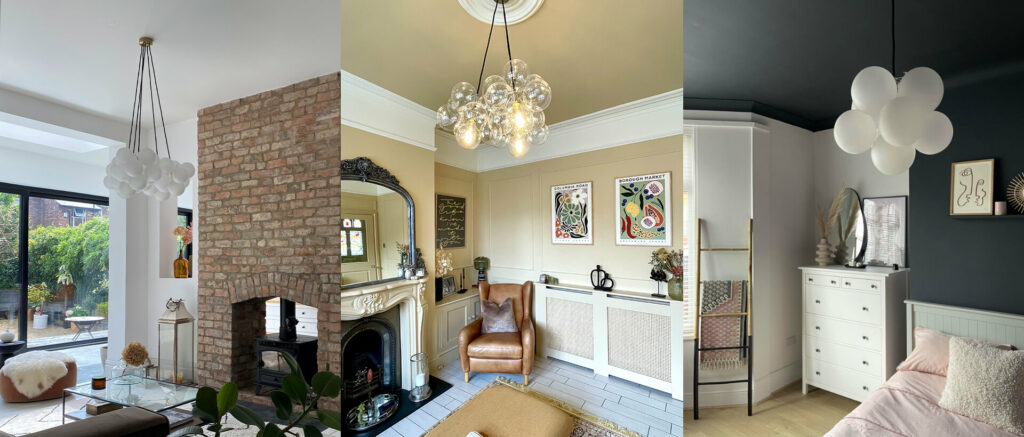 Teetering on the brink of pressing 'buy now', your excitement, enthusiasm and assurance that you've found just the right bubble pendant light are suddenly replaced by a niggling doubt. Enough to make your finger pause and hover. Are you being too rash… What if you've measured wrong. Is it going to look as good in real life as it does in your imagination? Can you really assemble this yourself?
Tapping the back button, you go in search of some reassurance. Have other people like you been able to customise their bubble lights successfully? How do these bubble pendant lights look in real homes? Maybe just a few in-situ pictures and a review or two will help tame your doubt monster…
May we introduce some of our lovely customers who've already customised their bubble pendant lights…
Hannah loves to mix old with new
Light and bright with an air of sophistication, Hannah's home shows her talent for combining old with new, which is evident throughout her open living space, centered around a stunning exposed brick wall.
She says, "I chose the bubble chandelier as it's a modern take on a chandelier and is also a stunning statement piece. I love to mix new and old, vintage and modern so this is a great piece for that. We have it set against a brick wall which contrasts so nicely".
"The team at Dowsing and Reynolds were amazing at advising on the create your own and it's such a special service. You can really get exactly the light you want for your space with no compromises."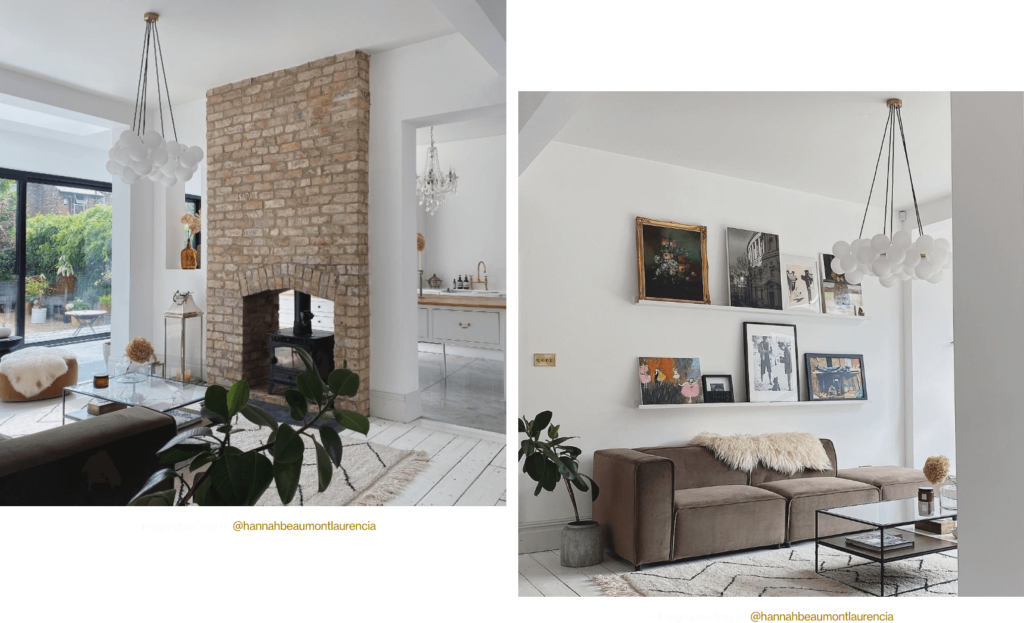 ---
Donna adds contemporary touches to her Victorian home
Donna's Victorian semi-detached home combines traditional style with a touch of rustic flair. She customised our clear bubble chandelier with antique finishes to complement the period features in her living room.
She says, "When it comes to decorating, lighting is my favourite part. I always choose something that makes a statement. We live in a Victorian house, and I love retaining period features, but adding contemporary touches – mixing traditional with modern. The clear glass works so well as it's elegant, but the bubbles give it the wow factor, and make it the focal point of the room."
"The medium chandelier was just the right size to make a statement without overpowering the room… The custom options make it so easy for you to choose the perfect option for you, from the colour of the cables to the metal details. They even recommend and sell the perfect bulbs to suit the light."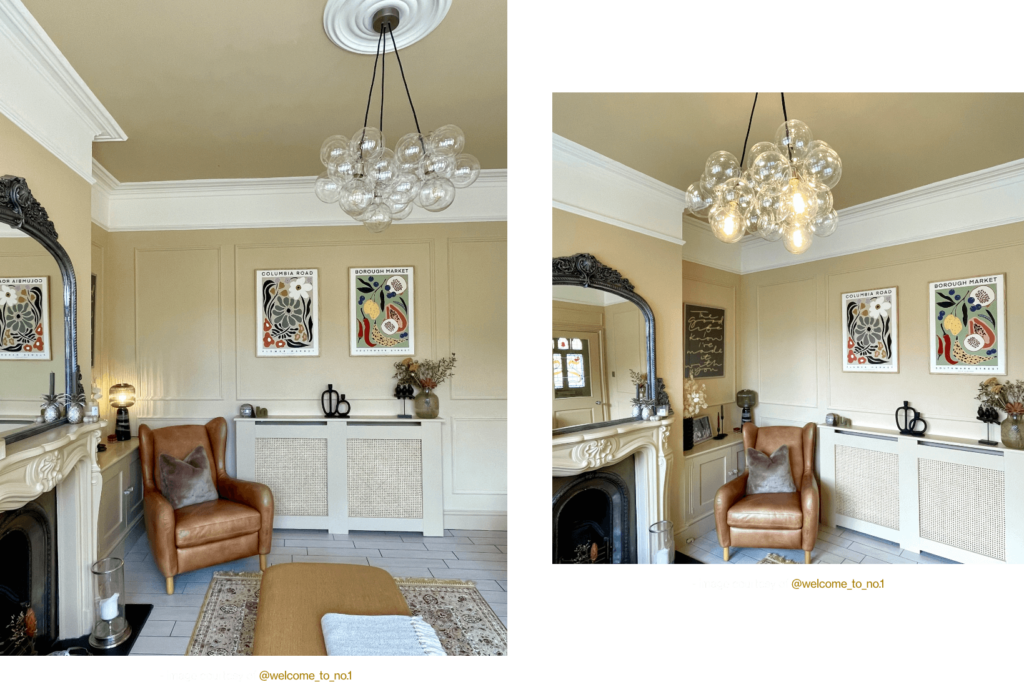 ---
Adam & Sophie create a feature ceiling in their monochrome Victorian bedroom
Sophie and Adam have kept to a core palette when decorating their home, focusing on beige and black tones throughout. They customised our bubble pendant light to hang at the perfect height in their bedroom, the black cable blending perfectly with the dark ceiling.
They say, "We straight away fell in love with the bubble chandelier as we percieve it as a very modern twist on a typical 'chandelier' fixture which would have originally been in the property. We were obsessed with the idea of a cluster of frosted bulbs/orbs. The design of the chandelier would create a perfect cloud like light on a dark backdrop."
"We wanted the cable itself to blend seamlessly with the dark ceiling so the baubles appear to float. The length needed to be in proportion to the room, low enough to catch the eye but high enough to not overpower."
Show us yours
If you've fallen for our bubble chandelier, we'd love to see how you've customised it to fit your space and match your unique decor. Tag us in your Insta photos so we can have a nosey!