Stress-free Christmas renovation ideas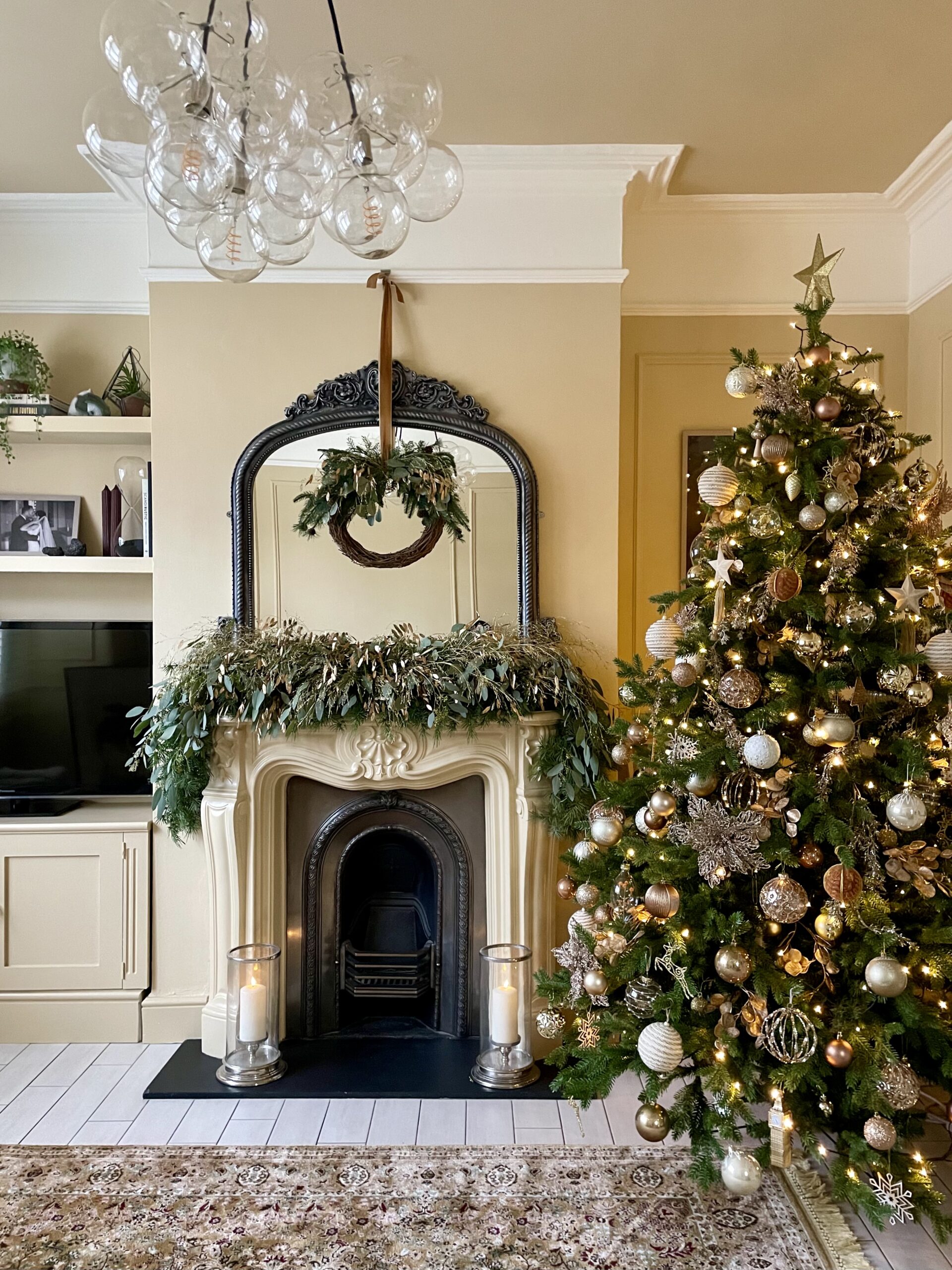 Curled up on the sofa, mulled wine in hand, you're starting to love these darker nights. But with shorter days comes the ever-looming run-up to Christmas, and you really must begin tackling that list of odd jobs you've been putting off for as long as you can remember. The festive period to you is all about family and friends, and with a posse of visitors due throughout the holidays, there's no time like the present to quickly spruce up your home and make your guests feel content and completely relaxed.
Illuminate the way
Inviting people into your home begins with the outside. It's the first thing your guests will see when they arrive, so it's important for them to feel welcome straight away. Illuminate the way with beautiful outdoor lights that guide your visitors (and Santa) straight to the door… Just in case they've had a few too many sherries already.
Dress to impress
Once your guests arrive, make a statement in the hallway with a show-stopping ceiling light. We all know first impressions count, so go big with a bubble chandelier (or two, or three). It's something a bit different so will provide an enticing talking point while everyone unwraps from their winter layers.
Next, consider giving your hallway a coat of paint to freshen things up. Our collection of luxury paint comes in matt emulsion and eggshell. Both are suitable for use on walls, radiators and skirtings (in conjunction with our primer) thereby irradicating the need to buy multiple tins of different paint finishes. Painting is the easiest it's ever been – there really is no excuse!
Get a grip of those handles
Everyone congregates in the kitchen, it's one of those indisputable laws of a party. Changing the handles on your cupboards and drawers is a quick win and instantly refreshes a kitchen. It'll look like you've done a complete overhaul when in reality, you spent a few hours titivating! We have a wide range of stunning handles and knobs in a variety of styles, materials and finishes that are perfect for the job.
Perfect your powder room
The downstairs cloakroom/bathroom is another place guests are likely to visit. Clear out any clutter, give the walls a lick of paint and invest in stylish taps and bathroom accessories to add instant designer flair to the smallest room in the house! It's the little eye-catching details that count.
Be our guest
It's the festive season so you're more than likely going to have guests staying over. Time to give the spare rooms some TLC. Bedrooms are a sanctuary to retreat to for a breather from the festivities. Create a calm haven with a couple of bedside lamps for low-level lighting.
Remarkable gifts
And last but not least, there's the gift buying. Our characterful animal lamps make remarkable presents, as do our amazingly realistic faux plants. Perfect for those hard-to-buy-for friends and family that you definitely want to impress.
So there you have it, some speedy Christmas renovation ideas to get you started with your pre-festivity house zhuzh. Have a browse around the site for fantastic light fittings and other delectable delights to transform your home into your very own holiday haven. Why would you want to be anywhere else?
Featured image courtesy of @welcome_to_no.1