The UK's most stylish city revealed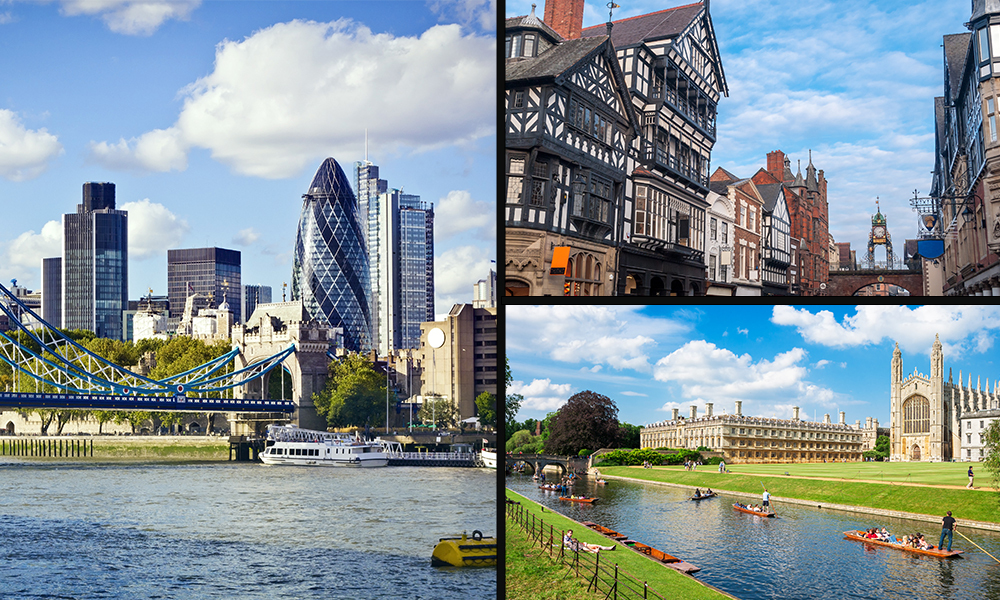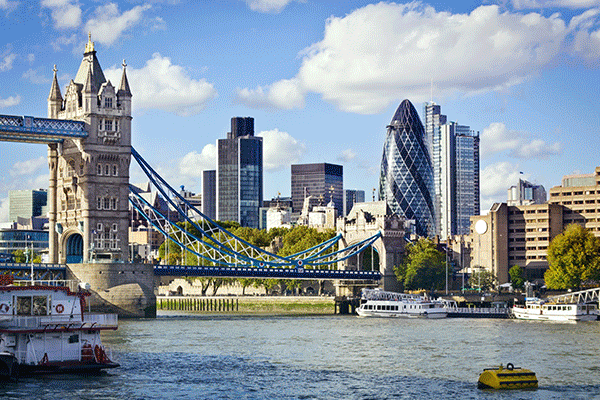 Sitting comfortably outside a pavement cafe sipping coffee, you're people watching. There's no mistaking where you are. Blindfolded, you could tell whether you're in Barcelona, Rome, Berlin or Copenhagen. Each city has its particular sounds, smells and atmosphere: unfamiliar accents, food cooking, the clink of glasses, cigarette smoke drifts on the breeze. And when you throw in the architecture, the colours, the fashion and well, just the feeling of the place, it's exhilarating.
And while every city's style is distinct, you sometimes wonder why some cities appear more stylish than others. Is it that fashion and aesthetics are more important to people who live in certain places? That seems unlikely. Or could it be that cities which exude style draw dreamers, creatives and visual innovators to them – perpetuating their reputation for sophistication and flair? Mmm. That seems more likely.
But you wonder if this still holds true today, given that the cost of big city living has been driving creatives out of these centres for decades now. You grab your bag and scarf and call to the dog. As you head out for a walk, you're still lost in thought.
We take a closer look
Equally intrigued, we decided to conduct our own research into the most stylish city in the UK, right now, in 2021.
For the study, we created a unique Dowsing & Reynolds index – scoring each UK city on cultural infrastructure (listed buildings and museums), chicness (boutique hotels), interest in style (online searches related to interior design) and future potential (number of and quality of interior design courses).
The results are sure to surprise you. Jump to the full results.
Cultural Infrastructure
When we measured the number of listed buildings and museums in each city on a per capita basis, Bath came out as the clear winner, its lovely honey-coloured Georgian buildings housing an astonishing number of attractions and collections.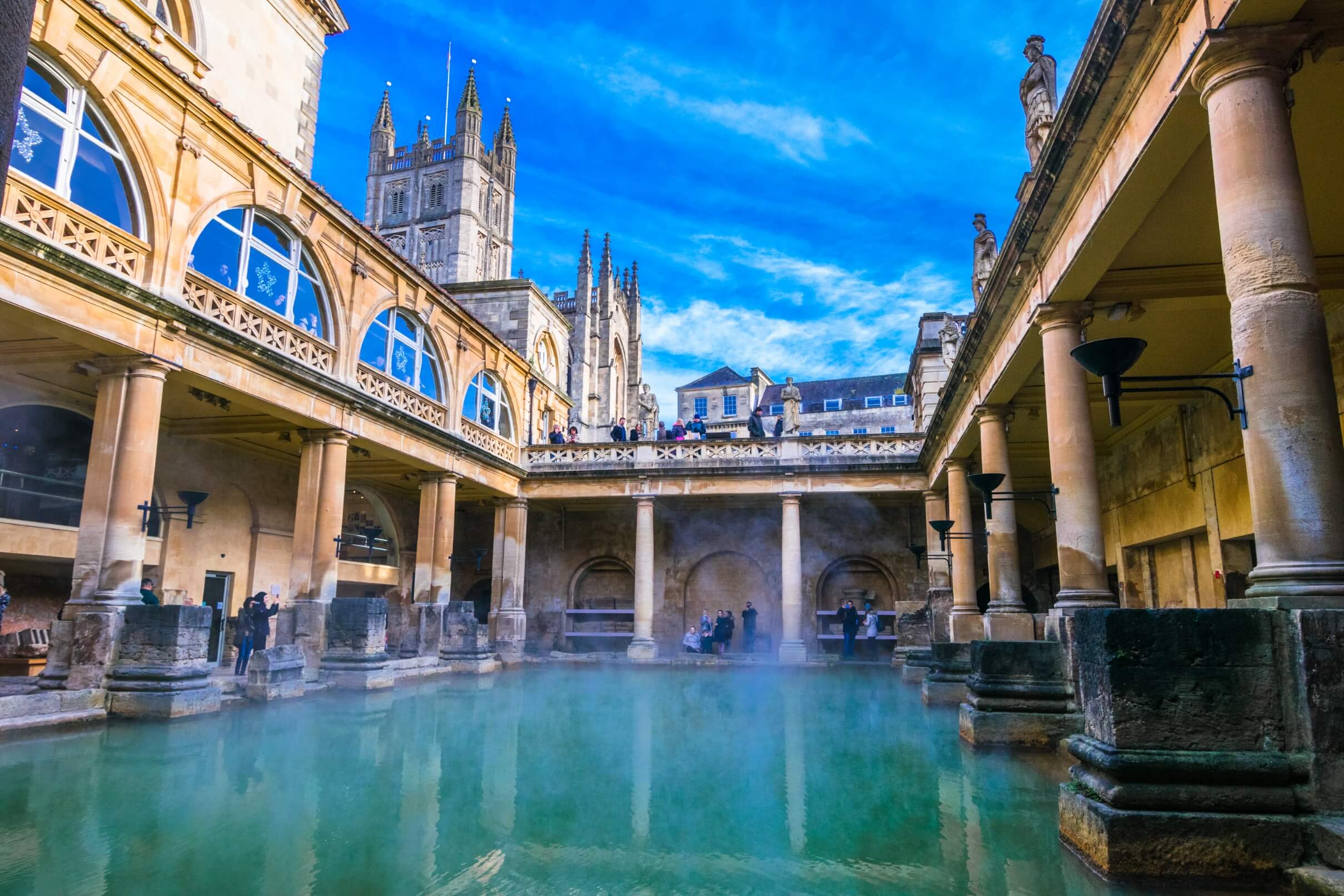 Chester was in second place with its memorable black-and-white Tudor buildings, higgledy-piggledy lanes and wonderfully preserved city walls. And York came in third with its Viking history, railway museum and awe-inspiring Minster.

London, on the other hand, was only 30th on our per capita list of cultural and heritage sites, despite its many landmarks and monuments. Does this suggest that the capital's size actually limits access to arts and culture for its resident population? Perhaps.
Chicness
The cathedral city of St Albans took the top spot in our chicness index. As well as having Roman roots, St. Albans is home to some of the highest-rated boutique hotels in the UK. St. Michael's Manor offers one of a kind accommodation in a grand setting near the abbey, while Torrington Hall is a chic gem, nestled inside a 19th century mansion right in the centre of town.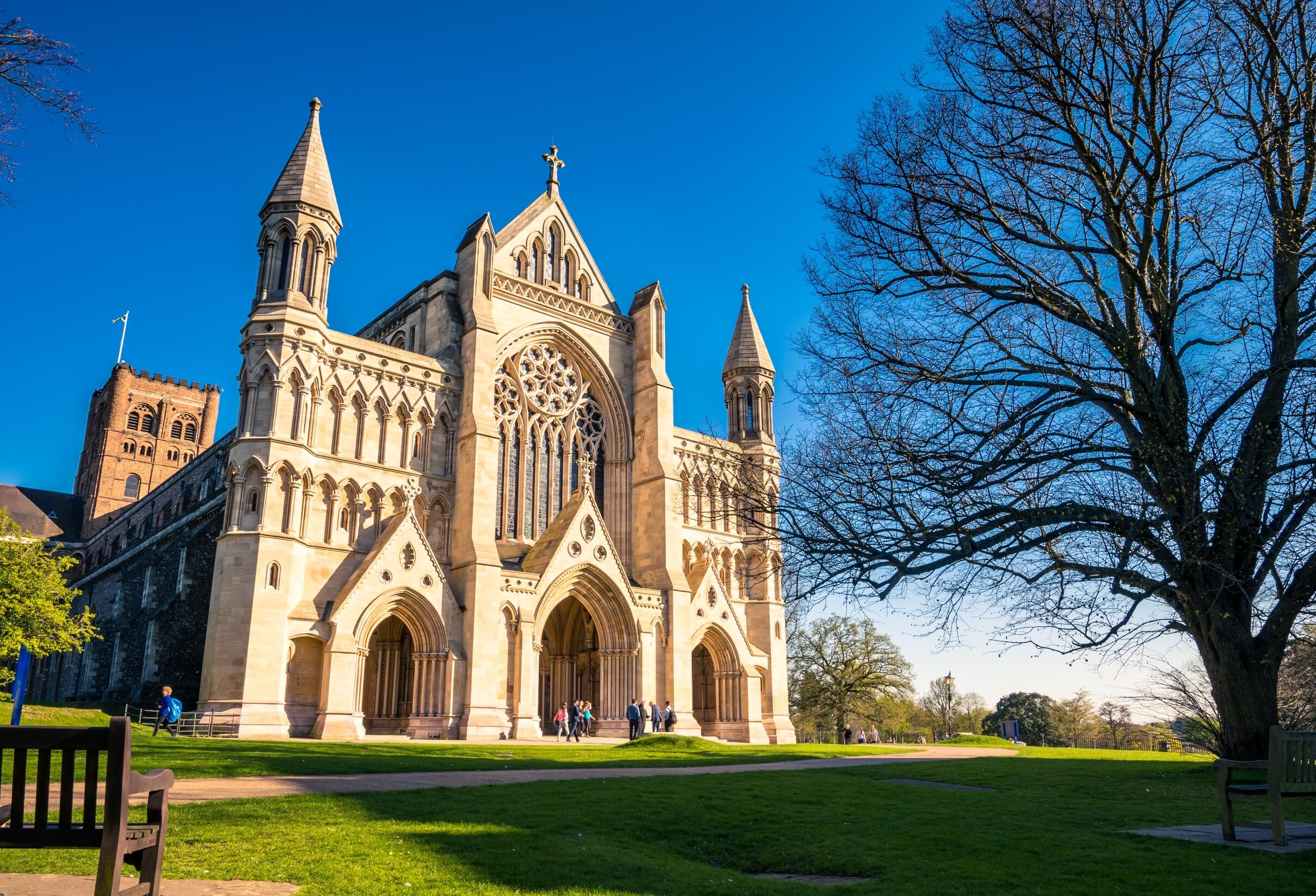 Bath was in second place, with unique, quirky boutique hotels aplenty like No. 15 Great Pulteney treating visitors to Georgian splendour with a twist, even while they sip and sleep.

Third place, meanwhile, went to surprise destination – Wakefield – a quietly cultured little city with its own monthly art walk, as well as the Hepworth Gallery and Yorkshire Sculpture Park.
Stunning hotel lights really separate the B&Bs from the boutiques. Elegant wall lights, statement ceiling lights and gorgeous pendants all add a level of luxury and magic that we love to recreate in our homes.

Ally Dowsing-Reynolds
Interest in Style
When it came to the number of interior design-related searches made online, the North West outshone other areas of the UK.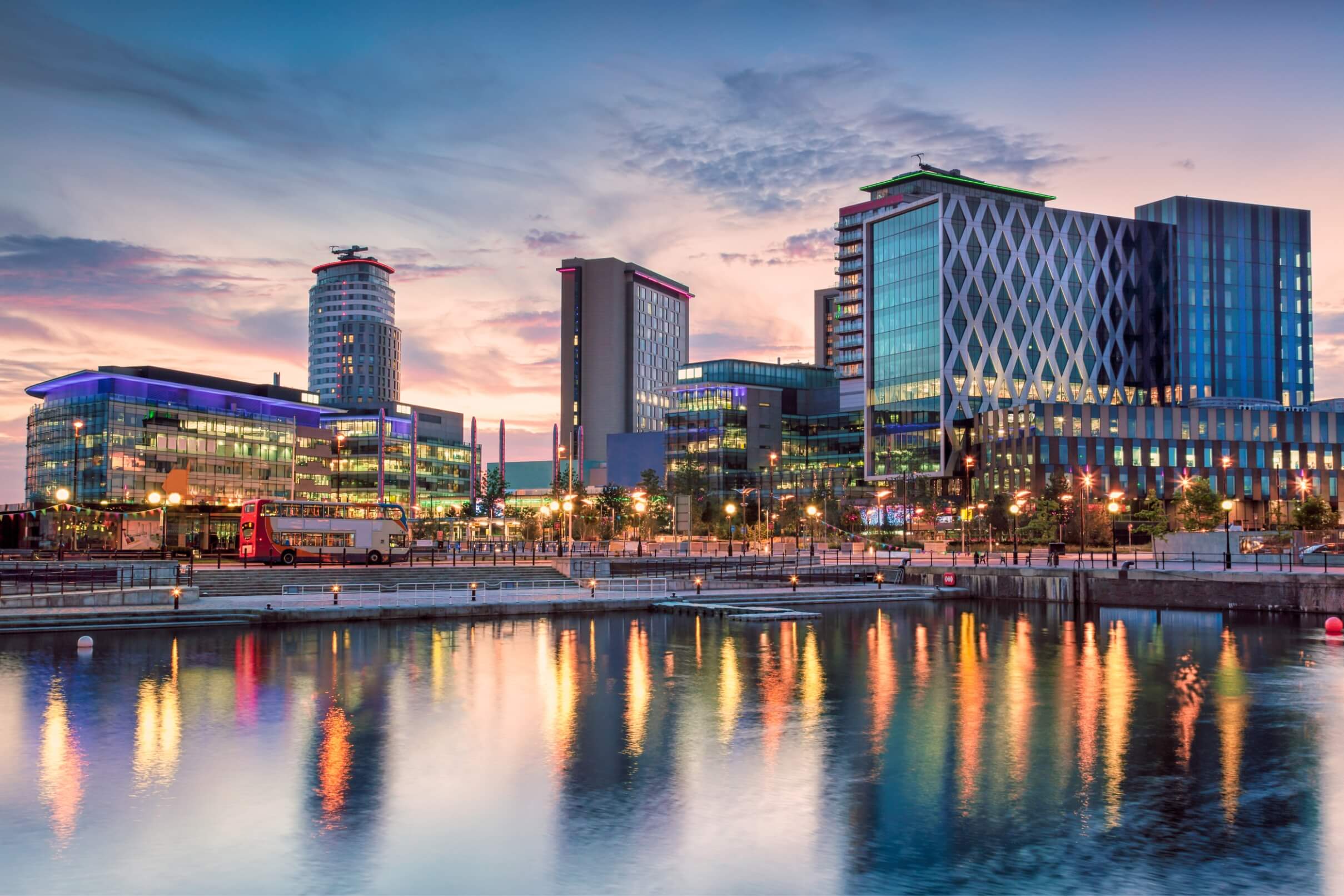 The city of Salford scored most highly. Only a stone's throw from central Manchester, Salford has a strong arts scene and a fierce industrial heritage. It's also home to a thriving media hub in MediaCity – a reason, perhaps, for its above-average interest in visuals.

Fellow North West city Chester took second place, only slightly behind Salford. And pretty, leafy Cambridge came in third with its meandering river, independent shops and breath-taking architecture.
"It's well-known that our intrigue around interior design sky-rocketed during the UK's multiple lockdowns, but interest has remained strong in these stunning cities. We've seen Salford residents search for ways to vamp up their living room lighting and design, while Cambridge locals favour upcycling their furniture."

Xander Shreenan, interior designer at Dowsing & Reynolds
Future Potential
We analysed the range of design courses on offer in UK cities and created a ranking index based on the number of available courses and their prestige within the industry.

It wasn't a surprise to find that London took the top spot with a world-leading range of design courses at the likes of the Royal College of Art and Goldsmiths. Students here can experience inspiring teaching and follow in the footsteps of design alumni like James Dyson, Terence Conran and Stella McCartney.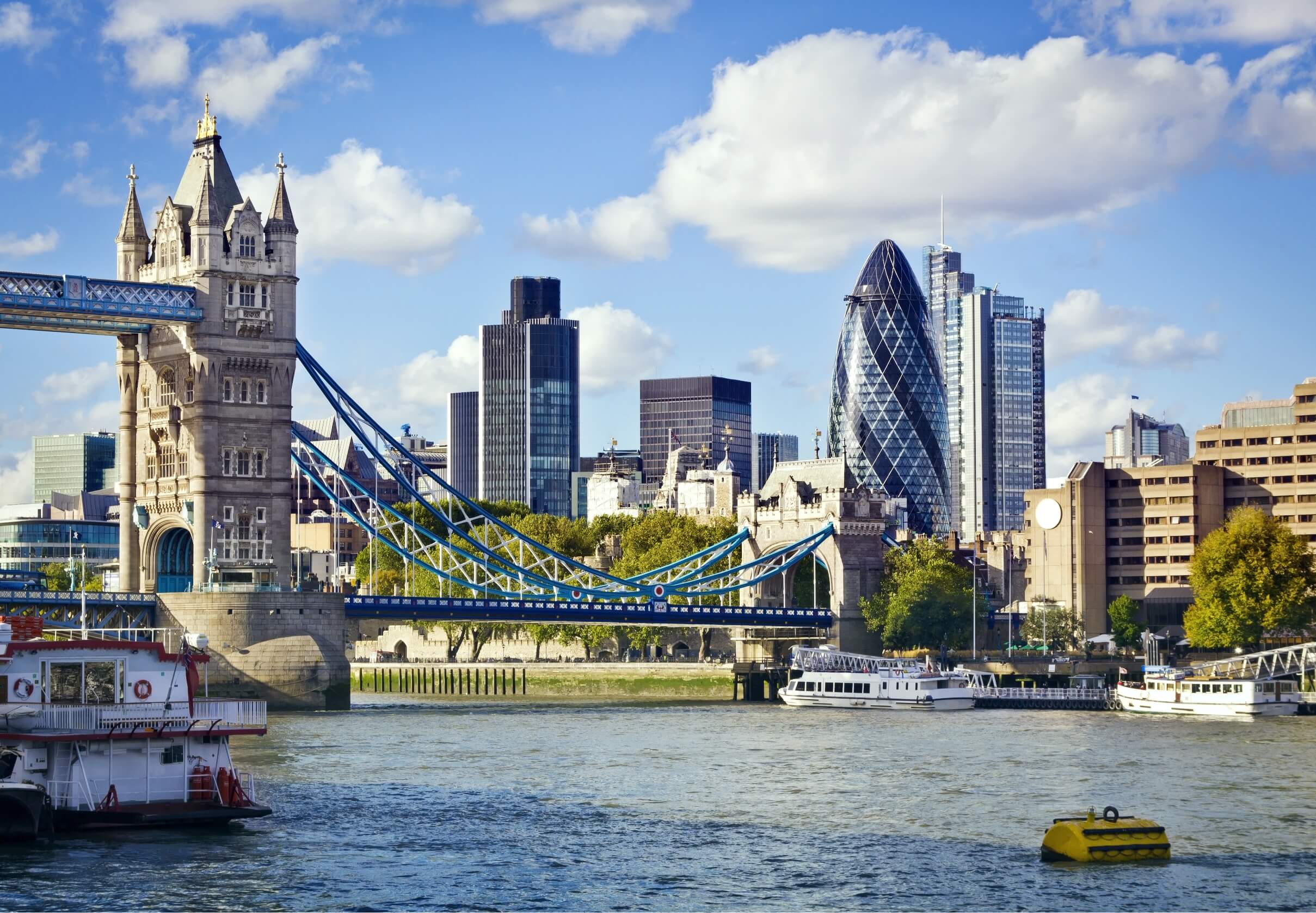 Former European Capital of Culture Liverpool was in second place with a handful of seriously prestigious courses on offer at the University of Liverpool and a style-conscious city setting that's home to the UK's largest festival of contemporary art.

Third place in this category was a tie between Birmingham, Nottingham and Plymouth, with innovative courses across the full range of design disciplines offered in all three cities.
"It's no surprise to see the bigger cities shining in this category. The world-class design courses are surrounded by stunning architecture and inspiration coming from all corners of the cities. Liverpool is rapidly gaining recognition across the design scene for its River of Light show, which is giving us all some inspiration for styling our outside lights."

Ally Dowsing-Reynolds
The overall winner
Taking all of the categories above into account, our research reveals that it's a small spa town in North East Somerset that wears the UK style crown. Congratulations Bath!
A city long associated with rest, recuperation and recreation, Bath's long history of offering bliss and comfort has given rise to a seriously luxurious aesthetic and playful interest in design. Visitors aren't short of visually lovely buildings, thoughtful museums and beautiful hotels, while the architecture and ethos inspire and nurture its residents on a daily basis.
Bath scored highly in all categories except future potential. This may be to do with the fact that its university has traditionally built its reputation on hard academic subjects rather than visual arts courses. You only have to look around Bath to see that its interest in style and design is very much alive and well. Bath, your crown is well deserved.
Here are the top 10 most stylish cities in the UK
Filter by: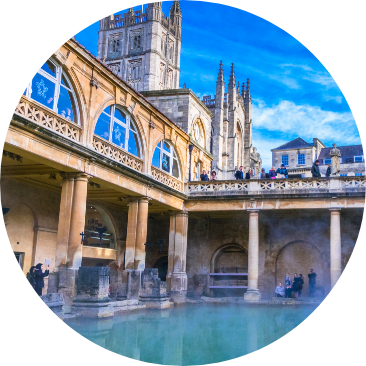 #1

Bath
100/100

96/100

92/100

8/100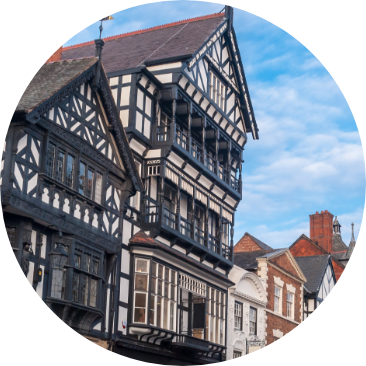 #2

Chester
48/100

60/100

99/100

3/100
#3

Salford
5/100

73/100

100/100

9/100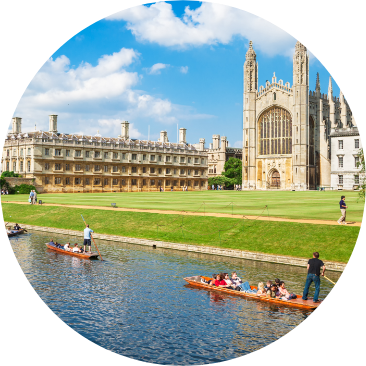 #4

Cambridge
17/100

51/100

95/100

7/100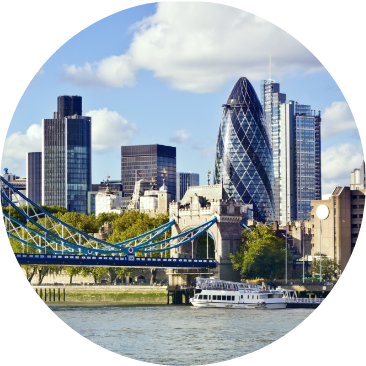 #5

London
5/100

16/100

44/100

100/100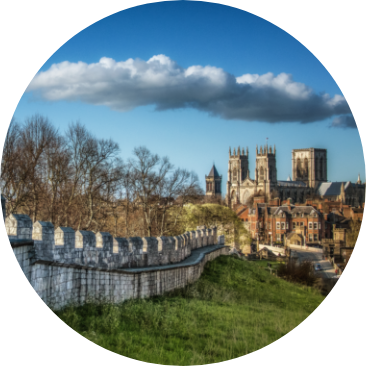 #6

York
38/100

59/100

62/100

4/100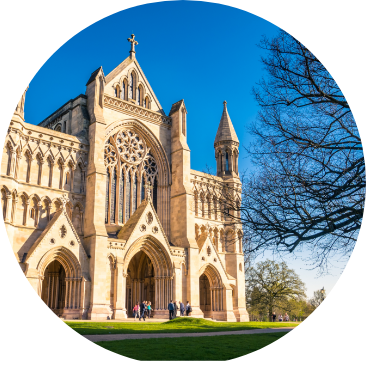 #7

St Albans
17/100

100/100

42/100

0/100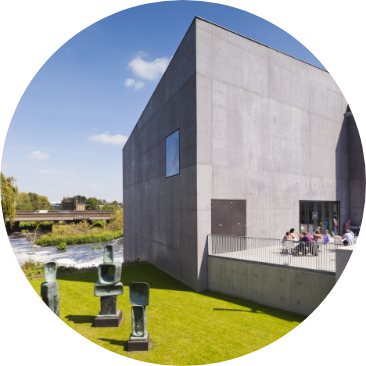 #8

Wakefield
13/100

82/100

62/100

0/100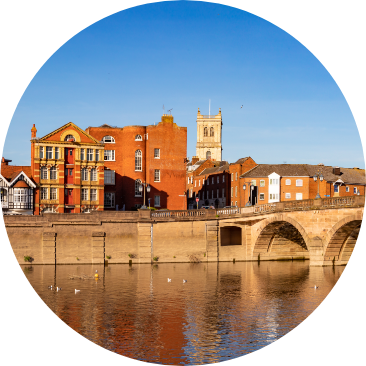 #9

Worcester
19/100

52/100

75/100

2/100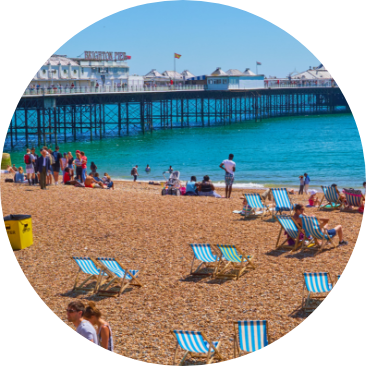 #10

Brighton & Hove
9/100

33/100

86/100

13/100