What do a celebrity chef, a lighting designer and an artisan potter have in common?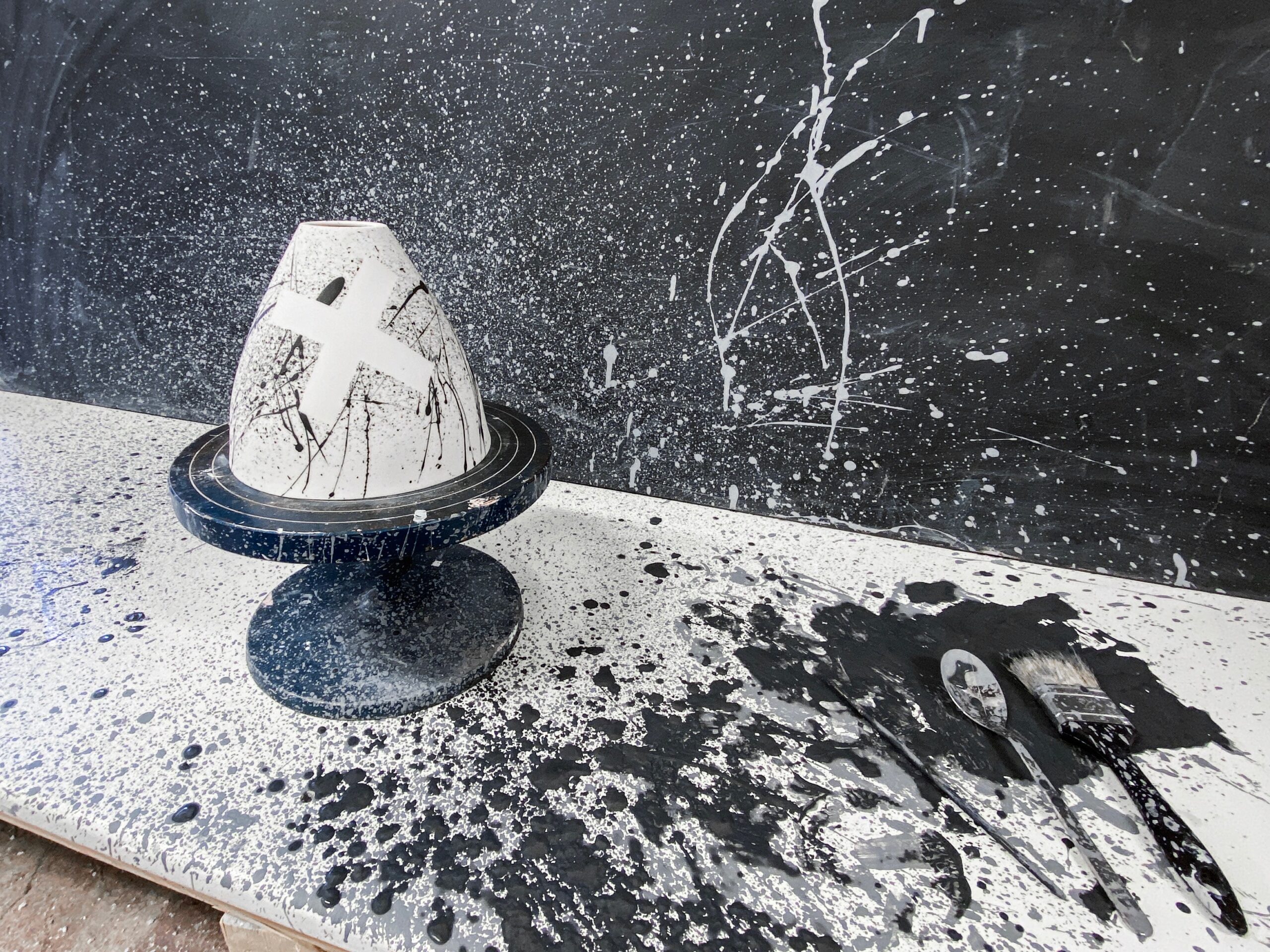 The story of 4 creatives and 50 limited edition ceramic pendant lights.
If you're already doing the maths, that's 12.5 lights each… But that's not how this project worked…
This is a story, about a fabulous collection of ceramic pendant lights, created collaboratively by Northern England creative powerhouses James Dowsing-Reynolds, Michael O'Hare and Tony and Jack Laverick, also known as Laverick & Son.
Like most stories, this one begins with a quest for something seemingly unattainable, a porcelain pendant light that pushes design boundaries, rebels against the norm and looks beautiful. A statement piece if you will. Unlike most fairy tales, this tale has no heroine, instead, it tells of four men, each with their own unique set of skills, teaming up to create something wonderful.
James has been searching high and low for the perfect porcelain light for as long as I can remember. Having always been intrigued by the crispness of porcelain, James wanted to break away from conventional ceramic lights, opting instead for something that could be customised to create the unexpected. He also wanted to work with a local artist from Northern England to achieve a true sense of uniqueness. That's when inspiration struck!
Having been a fan of Michael O'Hare's work for quite a while, both as a chef and a creative, James knew that they could come up with something different as a team.
I'd been experimenting with porcelain and ceramic lighting designs for a while but was very conscious of creating something that felt right for Dowsing & Reynolds and not just a replica of similar designs I'd seen elsewhere.

James Dowsing-Reynolds
If you haven't heard of Michael, he's the man who has transformed the face of fine dining, taking something refined and turning it on its head. The tasting menus at his restaurant, The Man Behind The Curtain, feature culinary creations that are each treated as a miniature piece of art. Taking inspiration from Jackson Pollock and Salvador Dali, Michael's attention to detail is astounding, from the presentation of his food and his carefully designed crockery to matching the knives and forks to his surrealist food menus. This celebration of colour, movement and energy is really rather beautiful.
People may see me as a rebel but in reality, I'm just doing things the way that I want to.

Michael O Hare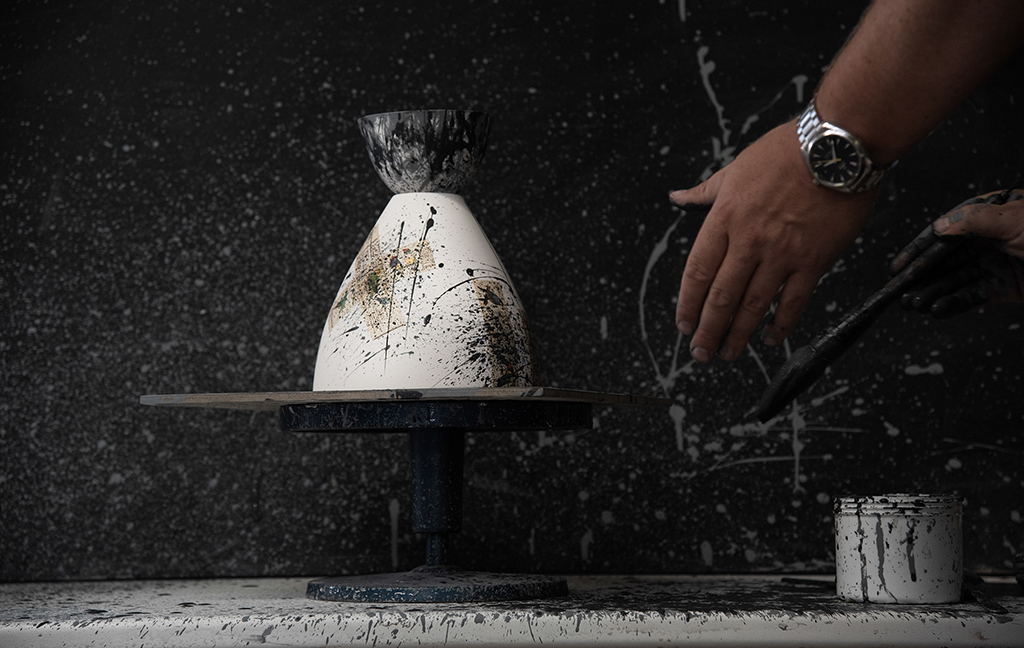 For James, Michael is all about being the best at what he does, he's far from traditional in his food and artistic creations. Michael is full of personality, he's talented, different, rebellious, passionate and impactful. Michael and James also share the same ethos that even the smallest or most mundane of experiences should bring pleasure. Be that picking up a fork, turning on a light switch or opening a cupboard door. He's the perfect partner in crime to James.
I've known Michael for a few years now and it's not just his culinary journey that I've been inspired by, but his no-nonsense attitude to design and life in general. Anything goes!

James Dowsing Reynolds
Now that James had chosen his artist and the product he wanted to create, he needed to find an exceptional company to produce them. After another long search, James stumbled across Laverick & Son, a made in Britain father and son team specialising in British porcelain lighting. In 2017, Tony and Jack Laverick set up a workshop in Leek, Stoke on Trent, where they design and craft every light with their own four hands.
Tony Laverick has over 30 years of experience in pottery and is one of Britain's leading ceramic studio potters. He is renowned for his porcelain creations and complex use of glazes. His son, Jack, joined the team about four years ago, becoming part of a new generation of ceramic designers. Jack creates amazing contemporary porcelain designs that have been stocked around the world.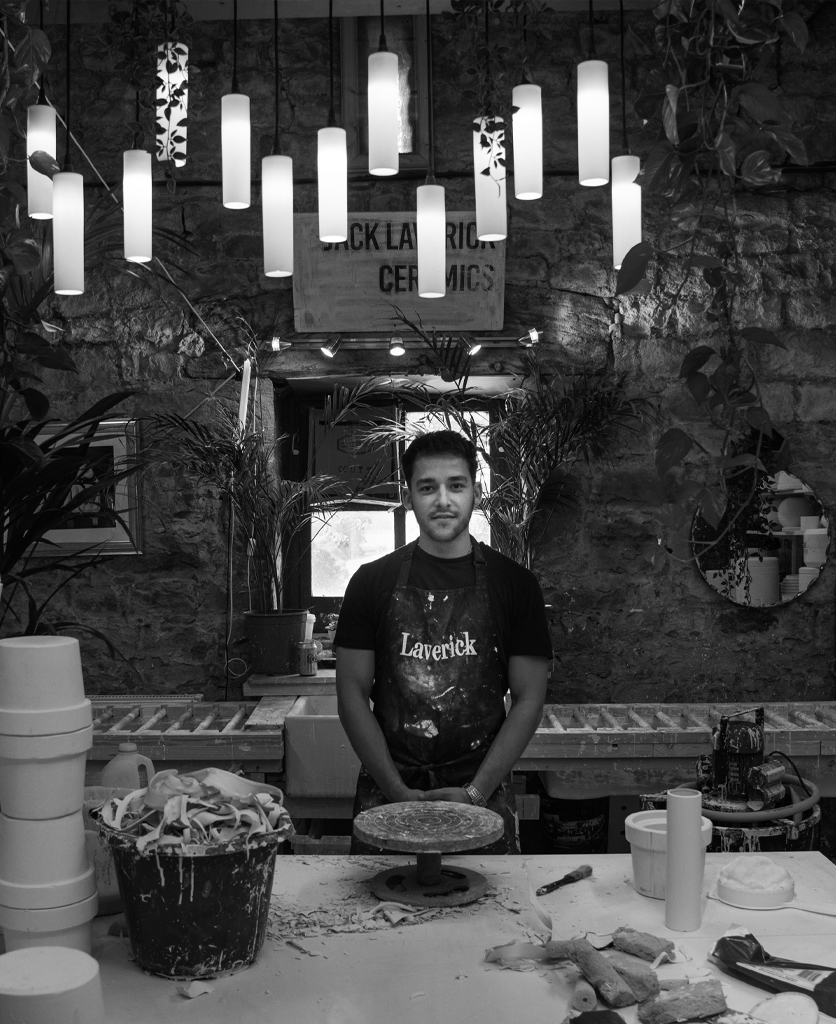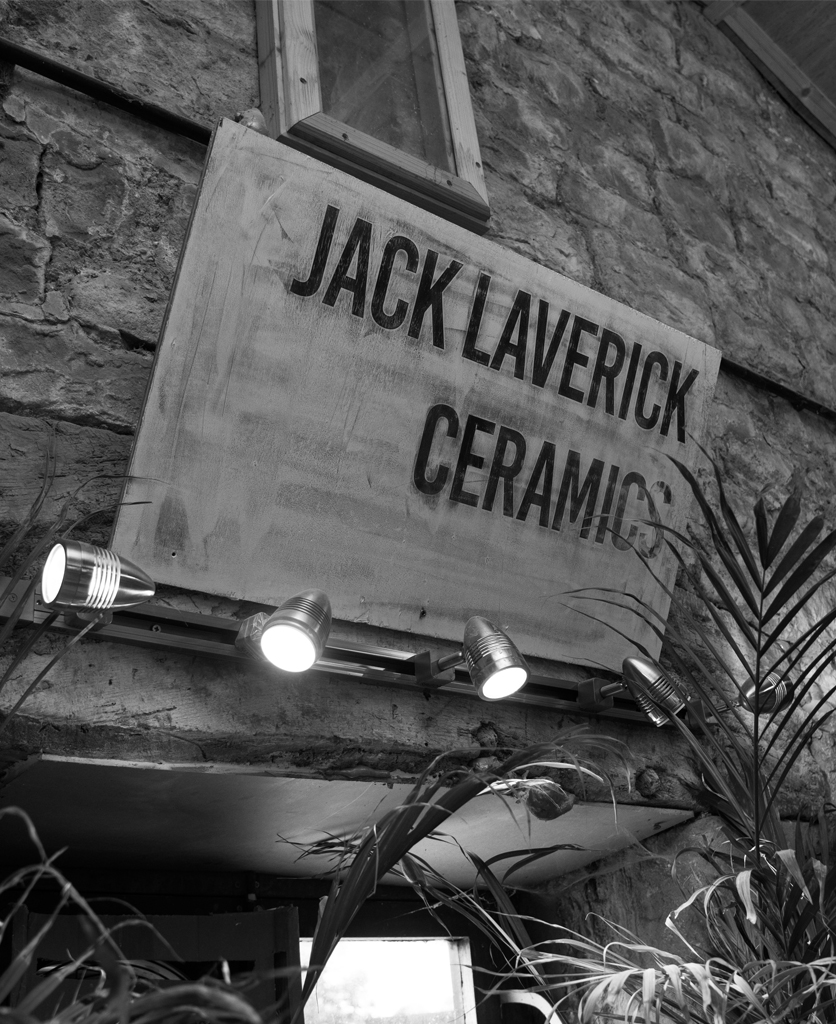 Tony and Jack use natural materials and work with traditional methods in their studio, but they also make use of green technology where possible to increase sustainability. The studio is part of a working dairy farm and the energy comes from a combination of wind turbines, solar panels and bio mass fuel. Obviously, they're amazing and there were many things about this dynamic that resonated with James and how he runs D&R.
Laverick and Son, Like Dowsing and Reynolds, is a family company and they strive for sustainability in their creations. They're also from the north, in the Staffordshire Moorlands, and it's great to have such beautiful products being created and launched in Northern England. James loved that in starting this project with Tony and Jack, he created a relationship to potentially launch other handmade porcelain products with the duo further down the line.
Now that the tour de force had been created, it was time for the group to get their heads together and do what they do best. Create!
One summer's day, James and Michael headed to the pottery in sunny Stoke on Trent, for a collaborative session where they would create the 50 limited edition light shades. Jack and Tony had hand poured and fired these shades using locally sourced clay, all ready to feature the rebellious etchings of Michael O'Hare. Michael hand-painted all 50 of the porcelain light shades with his signature artwork, using black paint and a variety of techniques ranging from spoon drips to brush flicks. The finished, abstract effect features a signature 'X' with the added charm of a smiley face motif.
Once Michael had painted the shades, it was then up to Tony and Jack to fire them, ready to send to James' assembly team at Dowsing & Reynolds HQ. Each shade was then hand-assembled with a length of sleek black fabric cable, silver bulb holder and coordinating silver ceiling rose, ready to be launched as a limited-edition collection.
I knew by collaborating with Michael we'd get something truly unique and I wanted him to have the creative freedom to paint the lights however he felt like on the day. And that's exactly what we've achieved – they're remarkable, they push design boundaries and I know they'll be great conversation starters.

James Dowsing Reynolds
So there you have it. A story of how four creatives pooled their talents to create a collection of ceramic pendant lights that are beautifully designed, expertly crafted, rebelliously graffitied and sealed with a cheeky smile. We hope you love them as much as we do.