Light Bulbs
Entranced by the ethereal radiance emanating from your designer light bulb, your eyes are instinctively drawn upwards…
Carry on Reading...
With a sense of satisfaction, you revel in the decision to flaunt the beauty of the bulb, defying the mundane norm of concealing it under an oversized lampshade.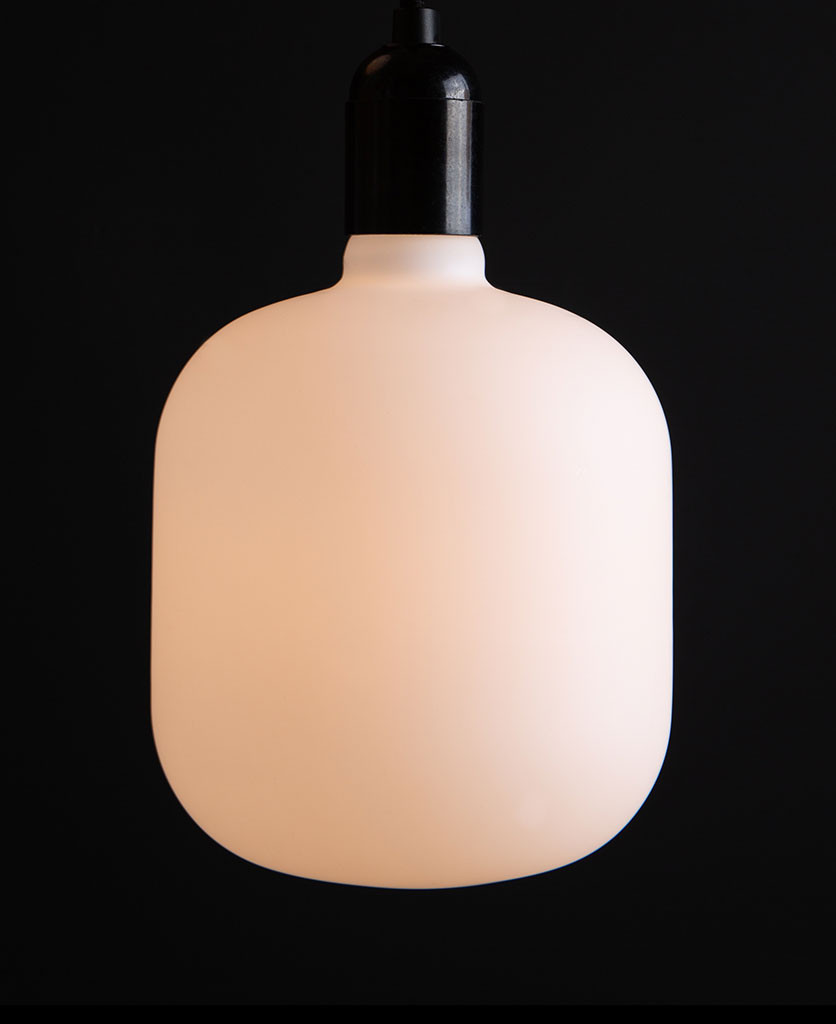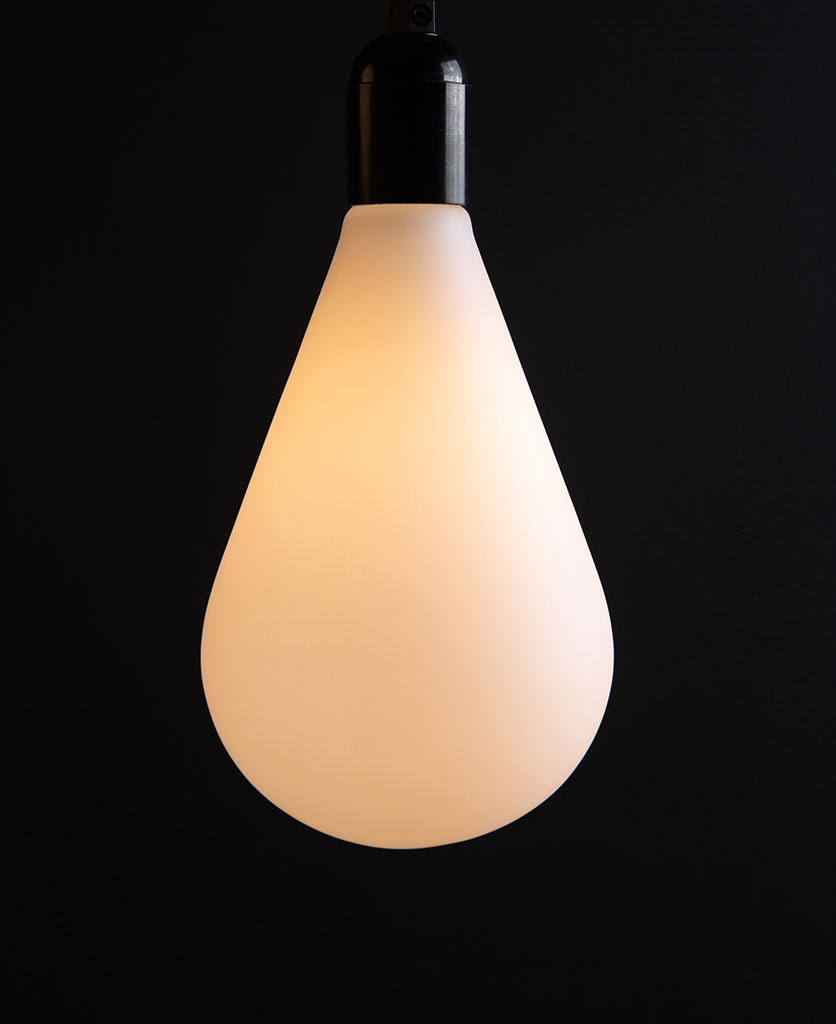 Designer bulbs that command the spotlight
Traditional bulbs can be overwhelmingly bright, with little to no consideration of mood-setting and ambience. Dowsing & Reynolds premium light bulbs are expertly moulded to bring a fusion of enchanting lighting and effortless style, exuding opulence with every flick of the switch.
This collection of lightbulbs is for anyone with a keen eye for decorative lighting and subtle details that really bring a room together. From glass orbs that exude modern charm to retro squirrel cage designs for an industrial style.
Consider selecting an energy-efficient light bulb for a modern and upscale appearance, a vintage light bulb for a more classic aesthetic, and LED bulbs that offer the freedom to find the right light temperature.
Whether gracefully suspended from your ceiling lights or you're looking to create a bold statement with a cluster of pendants, we've got the perfect bulb to match any interior design arrangement.
E27 Opal light bulbs: For statement fixtures 
Add quirkiness to your home decor with our unique vase-shaped bulbs that will leave your eyes begging for more. Or, bring the beauty of nature to a modern kitchen lighting scheme with our delicate droplet designs, inspired by the peaceful flow and serene shapes found in the great outdoors.
The pearly white glass bulbs are ideal for exposed fixtures – easy on the eye whilst bathing your space with a golden glow. The captivating contours of this collection speak for themselves – no embellishments needed. Embrace the effortless elegance of simplicity.
Styling tip: Feel the cosy ambience that these bulbs help to create by crafting a bespoke lighting arrangement. For a bedside lamp that makes tucking up at night an unbeatable experience, try teaming them with one of our sleek ceiling roses, a brass bulb holder and a long length of fabric cable for a draped effect.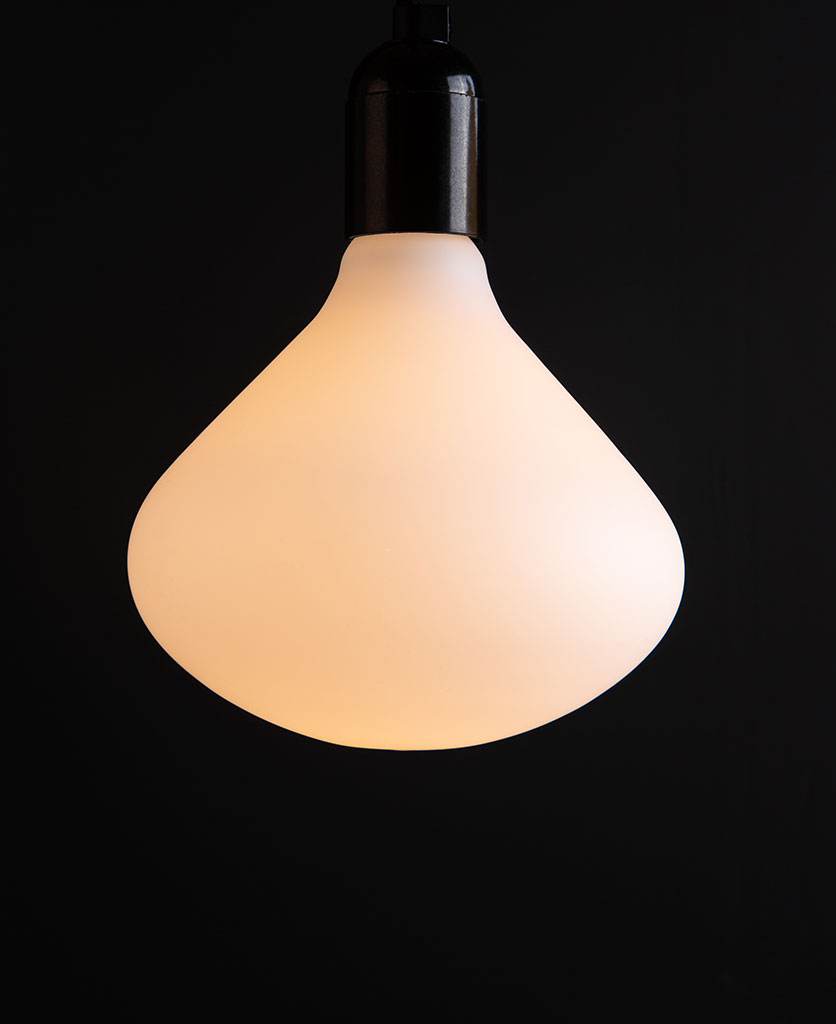 LED filament bulbs: For vintage-chic lighting
Take a moment to explore the intricate curvatures of our filament bulbs, each thread carefully encased within the lustrous glass. From the captivating squirrel cage filaments to the beguiling spiral wiring that invites the eye to explore its coils, we have everything you need to create your own industrial-style haven.
Our vintage bulbs are more than just sources of light, but decorative items that add artistic detail to your fixtures.

For advocates of ambient lighting, these bulbs emit a gentle, warm glow that wraps your space in a snug blanket of warmth, without the unwanted harshness of bright beams blinding your sight.

Not only do the LED lights dazzle with innovation, but they also have energy-saving advantages -our filament LED light bulbs boast an average lifespan of 20,000 hours.
Style note: Delicately arranged into a tiered feature, they create an awe-inspiring display, perfectly capturing the pinnacle of sophistication in any industrial-style interior.
Globe light bulbs:  For striking, atmospheric illumination 
Experience the celestial charm of our full-moon-inspired light bulbs, featuring a luminous pearl-white exterior that emanates a cosy, inviting ambience, ideal for snuggling up with your favourite novel.
Our globe bulbs are no less impressive, presenting an orb of magnificent light that boasts a frosted appearance that moves away from the traditional.

Available in medium with a loop filament, large with a spiral filament and extra-large with a captivating squirrel cage filament, our globe filament light bulbs are a truly versatile lighting solution that adapts to any interior style, creating a eye-catching look that is sure to leave a lasting impression.
Style note: These bulbs are commonly used within some of our statement pendant lights, check the product descriptions of lights you like the look of, you may fancy some of the globe bulbs to complete the look.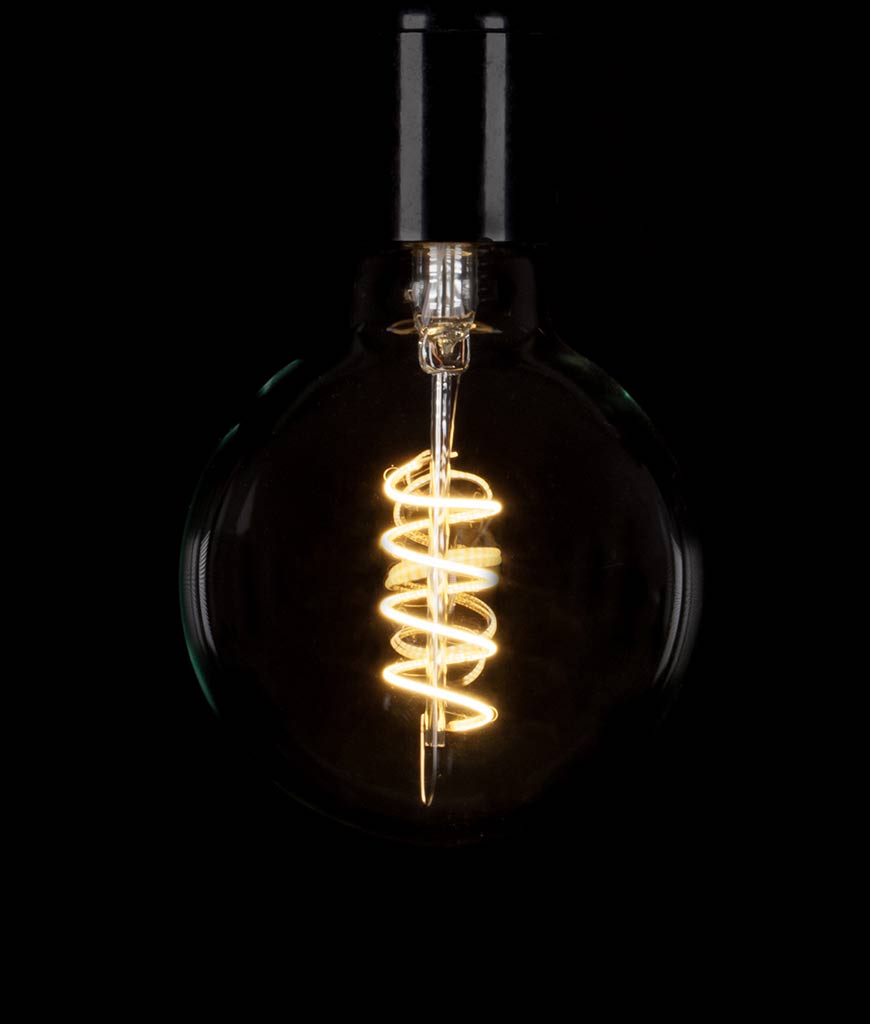 Finding the right bulb for you: Mood lighting and colour temperatures
Relaxing bedroom lighting:

We'd always suggest filament vintage light bulbs here for the best ambient lighting that really helps to create a mellow tone. Opt for warm colour temperatures and low lumens for a lovely soft amber light.

Bright kitchen lighting:

Choose high-intensity bulbs that cast a radiant glow, ensuring every nook and cranny is perfectly illuminated. Think of the total opposite to what you'd aim to achieve in a chill-out area. Opt for cool colour temperatures to create a lively and energetic ambience for an optimal cooking experience.

Ambient living room lighting:

Consider using bulbs with warm white colour temperatures to infuse the room with a cosy and intimate glow. This gives the room a conventional golden hue, perfect for creating a soothing atmosphere as you unwind with a cup of tea in the evening.

Consider the power of a table lamp for a layered-up appearance

, too.

Gentle bathroom lighting:

Create a calming environment in your bathroom with gentle lighting that soothes and rejuvenates. Soft, diffused light from wall-mounted fixtures or vanity lights makes self-care rituals that little more enjoyable. Opt for bulbs with neutral or warm colour temperatures to enhance the space's relaxation factor, you'll love the flattering effect it has on your face in the mirror.
Brighten your memorable moments with lighting by Dowsing & Reynolds
Splashing your face with the calming droplets of warm water, you're reminded of the sanctuary that is your bathroom. Grateful for the attention you gave to the lighting, you appreciate how it sets the tone for both energising mornings and serene evenings.
Immerse yourself in the beauty of light bulbs and fixtures from Dowsing & Reynolds. Revel in the joy of illuminating your home and accentuating its details, from the sleek metallic drawer handles to the dazzling brass plug sockets.
If you're ready to make every corner shine with a luminous glow, browse our collection.