Creative Lighting: Lightbox & Tree Branch Chandelier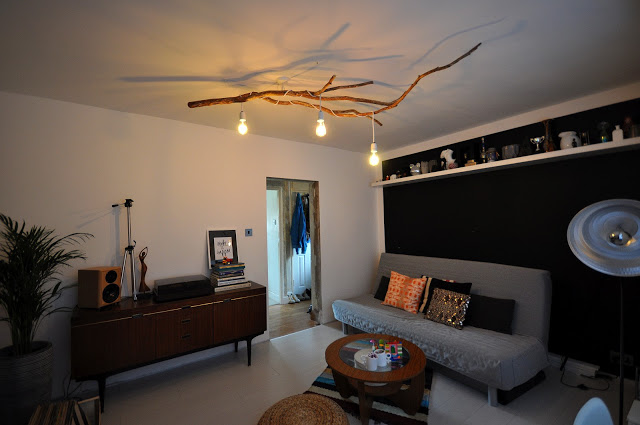 One of the many things we love about being at Dowsing & Reynolds is that we often get photos sent in from our customers of their creative lighting features. In this post, we'd like to show you what two bloggers have created…we think they are pretty damn cool really.
Tree Branch Chandelier
Magdelena at Mama Is Dreaming has written a fantastic post detailing how to re-create for yourself this tree branch chandelier. We adore her style and creativity…I would honestly have this in my own home if I could be trusted with a knife and was at all practical!
Isn't the end result fantastic?!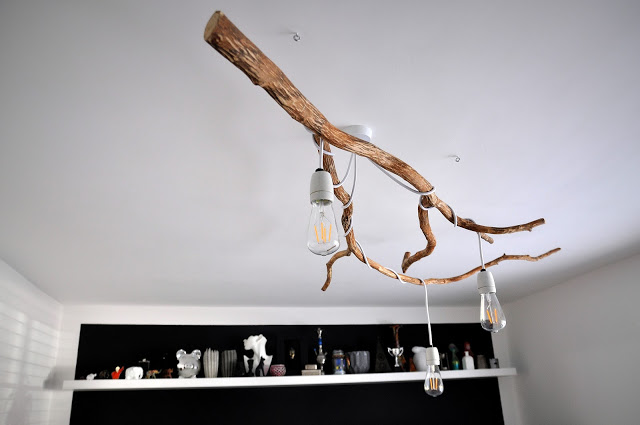 All you need is a tree branch, some porcelain bulb holders, white fabric cable, a ceiling rose and some vintage-style LED filament light bulbs.
Lightbox
Karen at Making Spaces has made a fab lightbox for her son and shows you how to do the same on her blog. She picked up an old exit sign in a charity shop and with just a few additions (including some black and white fabric cable from us), she created this fantastic arty light. We love it.
We hope that's given you a bit of inspiration for any DIY creative lighting ideas you had at the back of your mind! If you do make something using our products, do send us a few photos!