Light Bulb Holders ARE Sexy!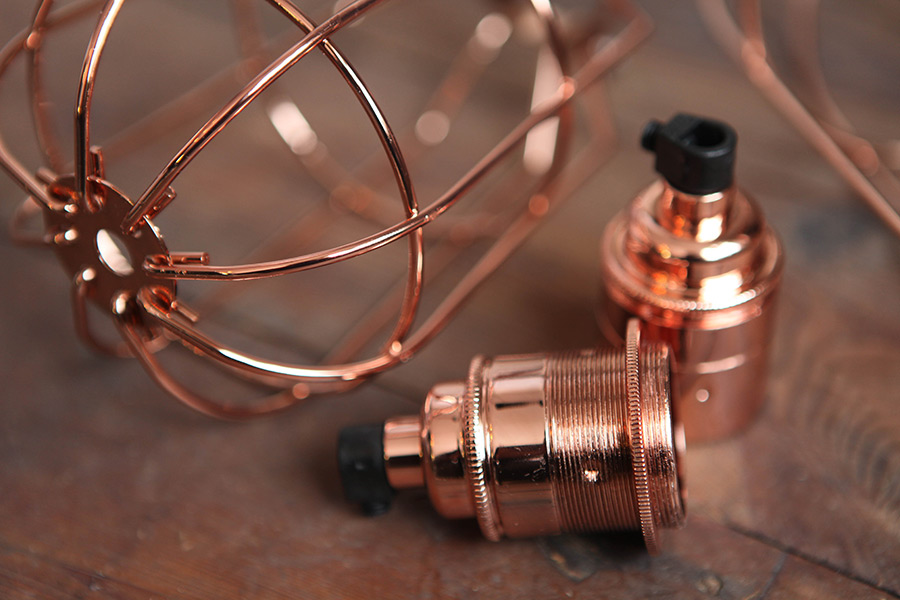 You may well be thinking "have you actually gone mad Lyz" but hold your horses, you may come around to my way of thinking… We've recently added a number of very cool new light bulb holders to our online store and, having written copy for them all, I realised that actually yes, even I, could get quite excited over some of them! In this blog I'll give you some ideas on how to style industrial light bulb holders.
I have to admit that I wasn't exactly hit with a lightning bolt of creative inspiration when I started out on the copy. How do I make a lamp holders a) interesting and b) sexy to you guys? If you've got this far down the post you're probably wondering the same thing. But bear with me…
Light bulb holders to stamp your individual style
If you're into creating your own interior accessories, or just expressing your own individual style, then you'll certainly be up for putting together your own light fittings. Well, light bulb holders are an essential component in making your own lights. There's nothing quite like creating your own lamp that's unique to you, and your interior style. Anyone can go and buy a light off the high-street but imagine the satisfaction of having a bespoke pendant light that's perfectly tailored to your décor and personality… And that you won't find in every other home you go into.
Light bulb holders, bulb holders, lamp holders and light bulb sockets are all interchangeable names for the same thing. Basically the component part of a light that you fit your light bulb into. They come in a variety of different designs, materials, colours and styles. Suffice to say we're confident that we have a bulb holder to suit everyone's tastes.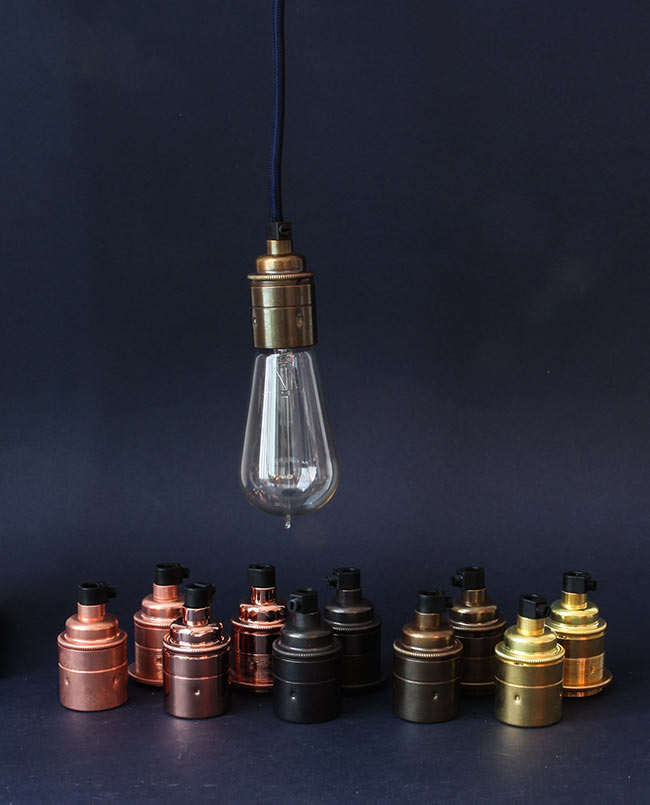 Above: A selection of our light bulb holders in, from left to right, copper pipe, polished pipe, Bakelite, bronze and brass.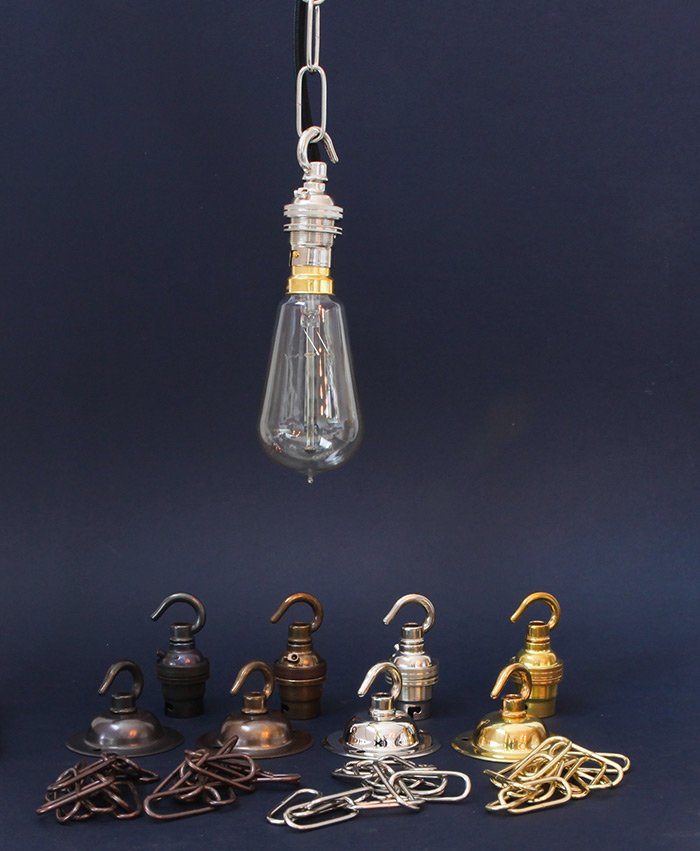 Above: Our new range of hooked light bulb holders with lighting suspension chains and light bulb
Which style of bulb holder to go for…
The fact that we currently have a selection of 28 light bulb holders gives you some insight into just how important a component these are. The right lamp holder can literally take your light from ordinary to extraordinary.
Admittedly most of our products err on the side of vintage industrial but even if you love all things contemporary glam luxe (ahem) there is a bulb holder for you… yep I found a sexy light bulb holder. Check out the polished copper E27 domed bulb holder pictured below. It's lush. Combined with our polished copper cage light shade, some twisted black fabric cable and a beautiful vintage light bulb… then WOW! This is a showstopper of a light perfect for any contemporary interior and bang on the copper trend. (Actually, the polished black domed bulb holder is pretty sexy too!).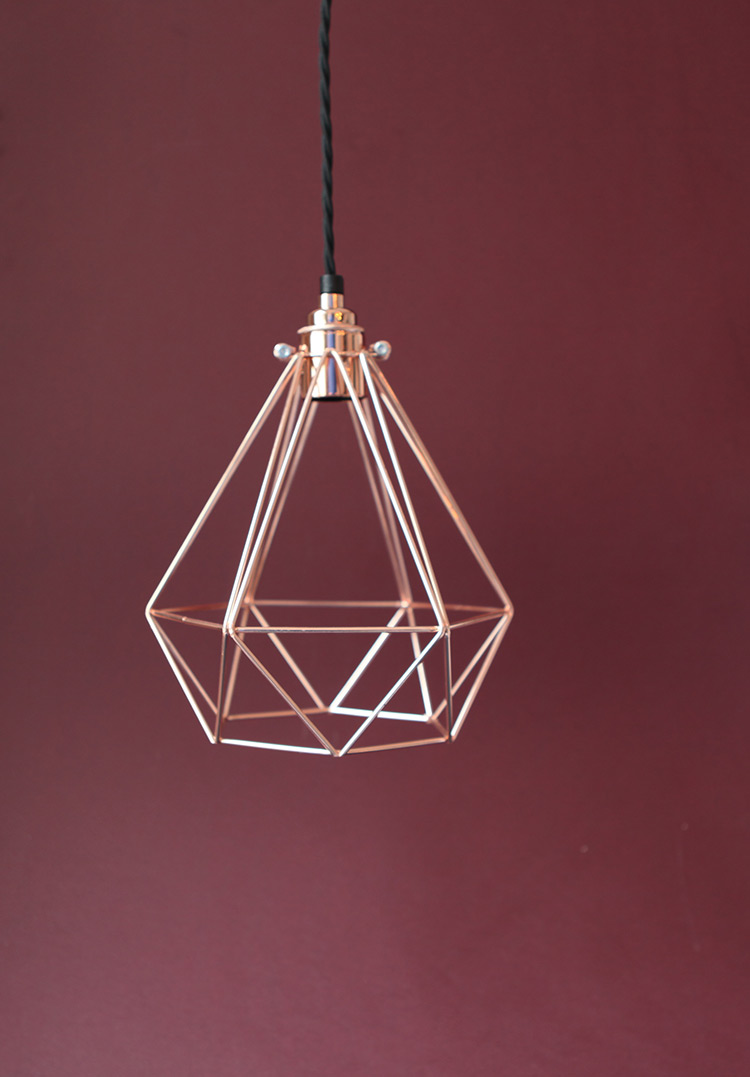 If you're more of a heritage country house kinda person then have a leisurely peruse over our very lovely forgotten silver bulb holders. Forgotten silver is a slightly duller version of chrome or magpie silver, more akin to an antique silver. These lamp holders look right at home in period properties or any interior that has a more laid back vibe. They go fantastically well with the classic colours of fabric lighting cable but also consider the more textural fabric cables we have; coarse cream linen, fisherman's jumper and old grey jumper weave to name drop a few.
Above: Our Linen and Old Grey Jumper Weave FABRIC CABLE for LIGHTING
Vintage bulb holders
As I said, we're huge fans of everything industrial style and vintage is a big part of that. If vintage is very much your style of choice then check out our selection of vintage bulb holders – they'll be perfect for you. We not only have traditional black bulb holders but also some lovely aged brass bulb holders and bronze too. Match any of these with some of our very cool fabric cable and you're onto a winner.
Above: black bulb holder and smoked gold ribbed bulbholder
The difference between E27 bulb holders, E14 bulb holders and B22 Bulb holders
E27 bulb holders seem to be the most commonly searched for type. The letter and number combo simply relates to the type and size of cap your light bulb has. So E stands for Edison screw fitting and 27 is the diameter in millimetres of the light bulb's cap. E14 has a smaller diameter (14mm) and is suitable for chandelier light bulbs. B22 bulb holders are for bayonet fitting light bulbs with you guessed it, a 22mm cap.
Which size and fitting type you choose are really down to personal preference – we have gorgeous vintage light bulbs suitable for all three types of light bulb holder so if anything you'll be spoiled for choice.
Threaded or non-threaded bulb holder?
That really depends on what you want to use your light bulb holder for. If you want to use a lampshade then you will need a threaded bulb holder… but you can also choose a threaded bulb holder just for the looks of it.
Above: Our E27 LIGHT BULB HOLDER THREADED in Forgotten Silver and E27 LIGHT BULB HOLDER in Forgotten Silver
I seriously hope you'll find a light bulb holder that you think is sexy, that I've actually managed to spark your imagination and inspired you to have a go at creating your own individual light fittings. Check our video below on how to get started making your own lights and then head over to our online shop to pick up the bits and pieces you'll need; fabric cable for lighting, vintage light bulbs and ceiling roses. Finally, please do send in any photos of lights you create (or tag us on Twitter or Instagram) we love to see how you're using our products.