The Dowsing & Reynolds story started with James (Dowsing-Reynolds), concrete sculptures and vintage light bulbs.

To cut a long story short (you can read more about James' journey below)… D&R has now grown beyond James' wildest dreams into a successful company that not only sells gorgeous vintage light bulbs, but that is more widely concerned with home décor. No ordinary home décor though.
Everything we sell has to go through the D&R filter before it makes it into the store. We're looking through a lens of home décor with an edge. We're always on the lookout for lighting and home accessories that are a little bit different – sometimes even quirky. Things you won't find on the high street. They have to be design-led AND affordable – no easy combination to achieve.
We're an online store; we don't have a bricks and mortar shop or showroom. We do have an HQ though in a lovely old mill in the centre of Leeds. The perfect environment to house James' vintage knick-knacks collectables… And the team of people behind D&R – most notably James' lovely wife Ally Dowsing-Reynolds supported by Lyz, Tony, Liz, Abigail, Keren and Luke.
And on the vintage theme… We're very much about vintage industrial style with some Scandinavian influences thrown in for good measure. Our varied range of beautiful and bespoke lighting products means you can buy, or create, your own lights to match your own interior personality style perfectly. And we pride ourselves on getting your vintage light bulbs, fabric lighting cable, ceiling lights and designer lighting accessories ready to post on the same day – across the globe.
James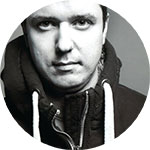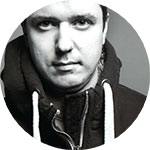 James set up, and is the creative innovator behind, Dowsing & Reynolds. He is obsessive about industrial-style lighting having originally fallen into the industry a little by accident…
He was creating concrete sculptures in his spare time when his wife (the lovely Ally) spotted a concrete light fitting in a magazine and suggested he could make a more stylish version. He dutifully set to work and did indeed improve on the design. His sculptural lights needed vintage-style light bulbs to finish them off and having sourced a few too many he decided to sell the spares on eBay. Much to his amazement they sold fantastically well and before he knew it a business was born – the rest is history as they say.
He is now fully immersed in lights and never has there been a more enthusiastic advocate of vintage bulbs, fixtures and fittings. He's the one who researches and sources new product ranges and specifies the exacting standards that ensure you get great products.
James is seriously into his food (don't mention corn syrup unless you're prepared for a rant) and weekends are spent either full-on socialising with friends and family or getting away from it all completely in the country. Art is another passion of James' and he commissioned Scoph to put a street art mural on the wall of the Mill where we're based.
Tony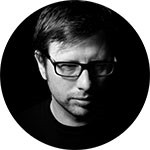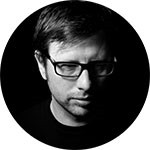 Operations Tony is the man you'll talk to if you phone up or email for help or advice…  No question's too big or too small to grab his attention. He can turn his hand to anything whether it be processing orders, printing labels, boxing up or managing stock he can even talk and type at the same time… allegedly.
Rarely seen eating in public (well in front of Lyz anyway) Tony has a penchant for a nice cup of hot water. He started at the company 'helping out a bit' and now seems to be here more than he's not.
Tony is a quite unassuming chap, but is actually a well-known promoter of hip-hop nights and runs online magazine Hiphop Connection as well as organising 'Dirty 30s' – the biggest old skool breakdancing competition in the world. We'll have to get him to bust some moves one of these days…
Abigail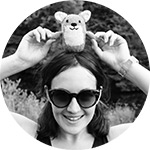 Where to begin with Abigail. By her own admission has felt old since she was fourteen – she's only 23 now! She has a most delightfully artful character and it has to be noted, is a person of many unusual talents and experiences.
Abigail loves making things. She's a highly proficient knitter – currently working out how she can get a row of 90 stitches completed in under five minutes whilst on the bus to work… Who knew knitting required so much thought. She also does something with puppets, nobody is exactly sure whether she makes them, does puppet shows or collects them – or all three. She's also lived in Norway for a while and definitely prefers Norwegian death music to run of the mill death metal… The things you learn about people on a night out.
You'll encounter Abigail on the phone or via email if you need help or support with any of our products. Ever keen to help out wherever she can, Abigail mostly works alongside 'Operations Tony' but also turns her hand to a bit of packing as and when. Neat packing. OCD doesn't even come close.
Ally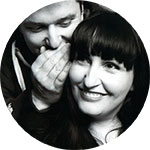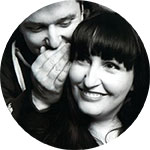 Ally is quite possibly the busiest person we know – the amount of stuff she manages to fit into a week is quite breath-taking. She not only has a demanding job as a successful digital marketing strategist at a leading advertising agency, but has her own lifestyle blog, Digital Diva, which means working with many well-known fashion brands and attending numerous restaurant openings and parties. Glamorous!
There is a certain sparkle about Ally and her enthusiasm for anything she's involved with is infectious. Ally oversees all our marketing and very patiently lends her ears to help James sound out new ideas and supports him to drive the business forwards.
Lyz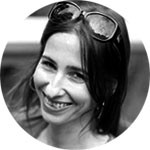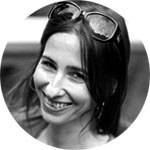 Lyz (with a 'Y') has made herself quite at home since joining D&R – in fact it's like she's always been here. She's our eyes and ears online, sharing, publishing and generally keeping our website in tip top condition.
You'll know Lyz if you meet her, she'll be wearing black. All black. We don't think it's a morbid thing, it just suits her best. She loves the glitz and glamour of the Art Deco period which brings an edge of feminine contrast to our 20's NY loft apartment house-style.
Ally once let slip that Lyz is also a nutrition coach and come to think about it, there's been a distinct lack of bacon butties around the place lately. She also enjoys working in a gym and would apparently rather spend her evenings working out than shopping at Ikea or taking a trip to CostCo – weird. She's amazingly fussy about her espresso coffee and is currently plotting how to sneak her N'espresso machine in without anybody noticing.
Danielle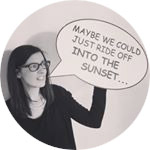 Danielle, or Danni to her friends, recently let slip that she once had a burning desire to work for Disney in America doing graphics for the theme parks. She'd researched her move abroad and everything… And then she met her husband-to-be and the rest they say, is history. But, the dream didn't quite end there, now they're married and are visiting Disney as part of their honeymoon road-trip. We love a happy ending.
Danni lives for graphic design and photography, and we think she's fabulous at both. She loves to capture a photo every day to post on her Instagram feed. Always of something that makes her smile and she's been at it for five years solid. That's a whole lot of smiles.
Danni works alongside Ally in a marketing capacity, she's taken over our Instagram, Twitter and email activity so far… Chances are you've already had an interaction with her if you've liked or commented on any of our stuff.
Shirley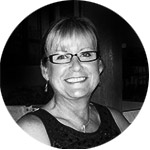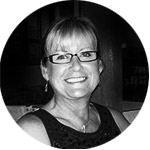 Well the first thing that springs to mind about Shirley is her laugh. How to put it delicately… We can't, it's dirty. There's no other way to describe it and when you hear it, you'll know Shirley is nearby. Not only that but it's truly infectious, and she laughs a lot. Always smiling and always delighted to go the extra mile for anyone. She loves what she does and is never happier than when in the warehouse with 'the girls' picking and packing your orders.
Shirley may tell the odd joke but she is deadly serious about precision and getting the right bits and pieces beautifully packaged up for you, and out of the door on time. Don't mess.