Meet the Team
The Dowsing & Reynolds story started with James (Dowsing-Reynolds), concrete sculptures and vintage light bulbs.
To cut a long story short (you can read more about James' journey below)… D&R has now grown beyond James' wildest dreams into a successful company that not only sells gorgeous light bulbs and lighting accessories, but that is more widely concerned with home décor. No ordinary home décor though. Design details matter to us. We specialise in stylish finishing touches that make your home as remarkable as you.
Everything we sell has to go through the D&R filter before it makes it into the store… Would James and Ally have this in their house and if so, where and how would they use it? Ally's standards, in particular, are high; we spend a lot of time researching and refining to make sure everything is as good as it can be.
We're all about striking fittings and stylish accents and take influence from lots of different design genres. Our varied range of beautiful and bespoke lighting means you can buy, or create lights to match your interior personality style perfectly. What's more, we have an ever-expanding collection of switches, sockets, door handles and drawer knobs that are ideal for coordinating with our lighting. And let's not forget our showers, taps, faux foliage and luxury paint.
We began as an online store, the D&R team working from our lovely old mill in Leeds. As the business grew and grew, we decided it was high time we opened a bricks and mortar showroom where people could come and see our products for themselves. We found the most perfect location in Leeds' Victoria Quarter, and in September 2019, with our shiny new showroom team, we opened the doors.
Winner of:
Best Home & Garden, DIY & Tools eCommerce at the Ecommerce Awards 2018
Small eCommerce Company of The Year at the Northern eCommerce Awards

Filter Us!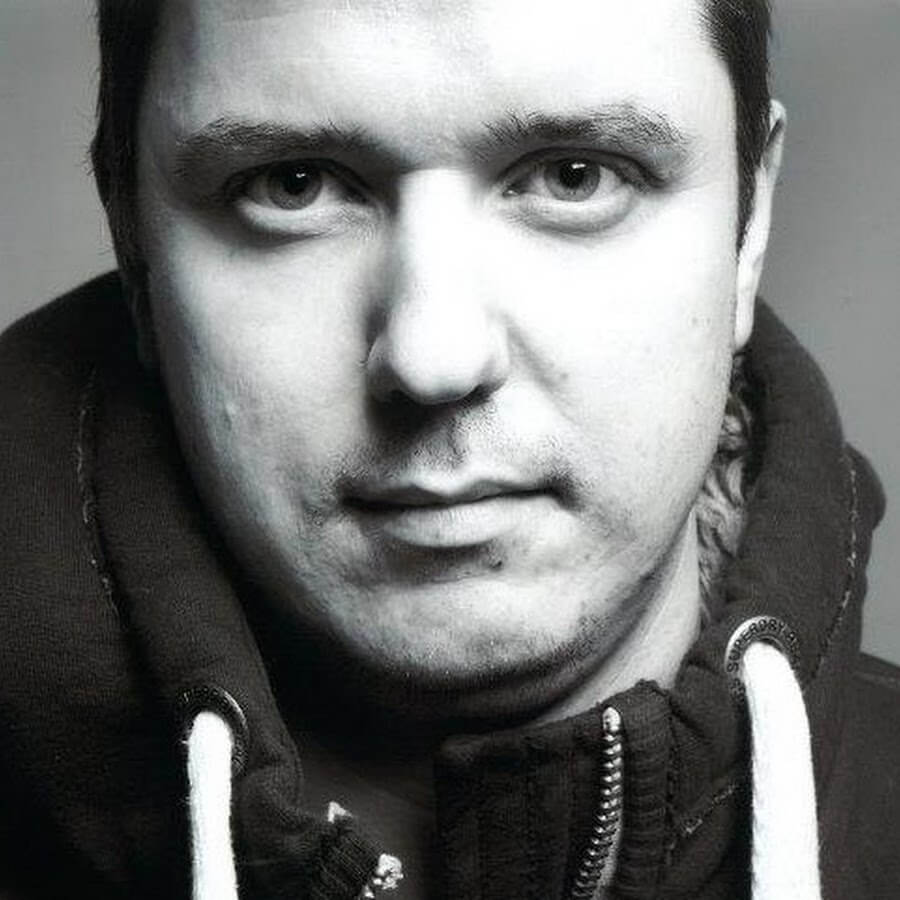 James
James set up, and is the creative innovator behind, Dowsing & Reynolds. He is obsessive about lighting, having originally fallen into the industry a little by accident… He was creating concrete sculptures in his spare time when his wife (the lovely Ally) spotted a concrete light fitting in a magazine and suggested he could make a more stylish version. He dutifully set to work and did indeed improve on the design. His sculptural lights needed vintage-style light bulbs to finish them off, and having sourced a few too many he decided to sell the spares on eBay. Much to his amazement, they sold fantastically well and before he knew it a business was born – the rest is history as they say. He is now fully immersed in lights and hardware –  there has never been a more enthusiastic advocate of vintage bulbs, fixtures and fittings. He's the one who researches and sources new product ranges and specifies the exacting standards that ensure you get great products. James is seriously into his food (don't mention corn syrup unless you're prepared for a rant) and weekends are spent either full-on socialising with friends and family, or getting away from it all completely in the country. Art is another passion of James' and this is reflected in the street art murals he commissioned for the wall of the Mill where our HQ is based.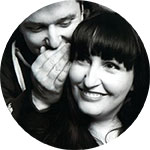 Ally
Ally helped James to found the business whilst also concentrating on her demanding senior role in an advertising agency. She worked on strategy for large brands and led teams of marketing specialists – all whilst keeping an eye on D&R too. She's an epic multi-tasker and is quite possibly the busiest person we know – the amount of stuff she manages to fit into a week is quite breath-taking. Leaving the agency world behind, Ally now leads the brand and marketing at Dowsing & Reynolds. She's also mother to a feisty toddler and finds time to be an interiors and fashion instagrammer on the side. Motherhood has meant she's taken a break from her fashion and home decor blog, Digital Diva, but we're sure she'll find a way to fit that in soon too! There's a certain sparkle about Ally, she's intense in an approachable way and her enthusiasm for anything she's involved with is infectious.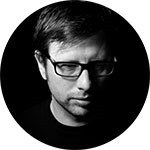 Tony
Director Tony is the man who oversees everything. He's the guy we call when we need help, and his method for fixing the team usually involves tea, sweets or cats! He can turn his hand to anything but is genuinely just an amazing people person – the father figure of the office…hence the frequent dad jokes and desire to fatten us all up on fish and chips. Tony is a quite unassuming chap but is actually a well-known promoter of hip-hop nights. He also runs online magazine Rhyme and Reason, has a radio show on KMAH called the 7-inch Disco AND is the manager for Released, a Leeds based independent record label. He's super-human! All this with two kids, I swear he never sleeps!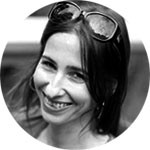 Lyz
Lyz heads up our busy marketing department and has her eye on absolutely everything! She has the very rare skill set of being both incredibly creative and yet incredibly techie. In one word, quite simply she's a guru. You will never see Lyz with a hair out of place. In her classic palette of black with a dash of khaki, pink or rose gold, she's the most polished person we know. When she's not busy keeping the marketing wheels turning, you will mostly find Lyz in her kitchen where she concocts the most delicious jams, chutneys, syrups, potions and just exceptionally good food. You see, Lyz is also a Nutrition Coach and a veritable walking encyclopaedia on the subject. She's a very handy person to have around. It's not all quinoa and kale though – we're very happy to report that good quality coffee, chocolate and gin feature heavily in her 'healing foods' list! When Lyz finally manages to kick off her (immaculate) shoes, she likes nothing more than settling down with her dog Louis to watch a gritty French crime drama. Fantastique!
Danielle
In her interview, Danni let slip that a lifelong passion of hers was to work doing the graphics for the theme parks at Disneyworld in America. But with a husband and an energetic toddler she settled for second best…a honeymoon to Disneyworld and a career at D&R! It's like a modern-day fairytale. Danni lives for graphic design and photography, and we think she's fabulous at both. She loves to capture a photo every day to post on her Instagram feed. Always of something that makes her smile and she's been at it for five years solid. That's a whole lot of smiles. Danni is our marketing manager. Working in our marketing team she helps run our Facebook, Instagram and Twitter feeds as well as doing all of our design work,  creating advertisements for magazine features, packaging, artwork and PR. She's pretty magical!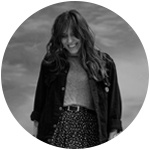 Keren
After completing her English literature degree Keren joined our ever expanding marketing team as our product manager. Her main role is taking charge of all the new and exciting potential products that arrive at D&R HQ. When she's not doing that Keren supports Lyz in all things copy related, blog writing, product descriptions and listing! Keren loves tea, tattoos, Florence Welch, dinosaurs and all things Gothic. An eclectic mix of interests we think you'll agree, but she fits right in here! In her spare time Keren can be found doing a whole host of quirky activities, finding sloths to cuddle, sleeping in windmills, teaching her cats Tallulah and Pete to sit, and getting married in a cave are just a few of the rogue things she does on her days off. Keren also loves exploring European cities, primarily for amazing food and beer, but also to see the beautiful sights.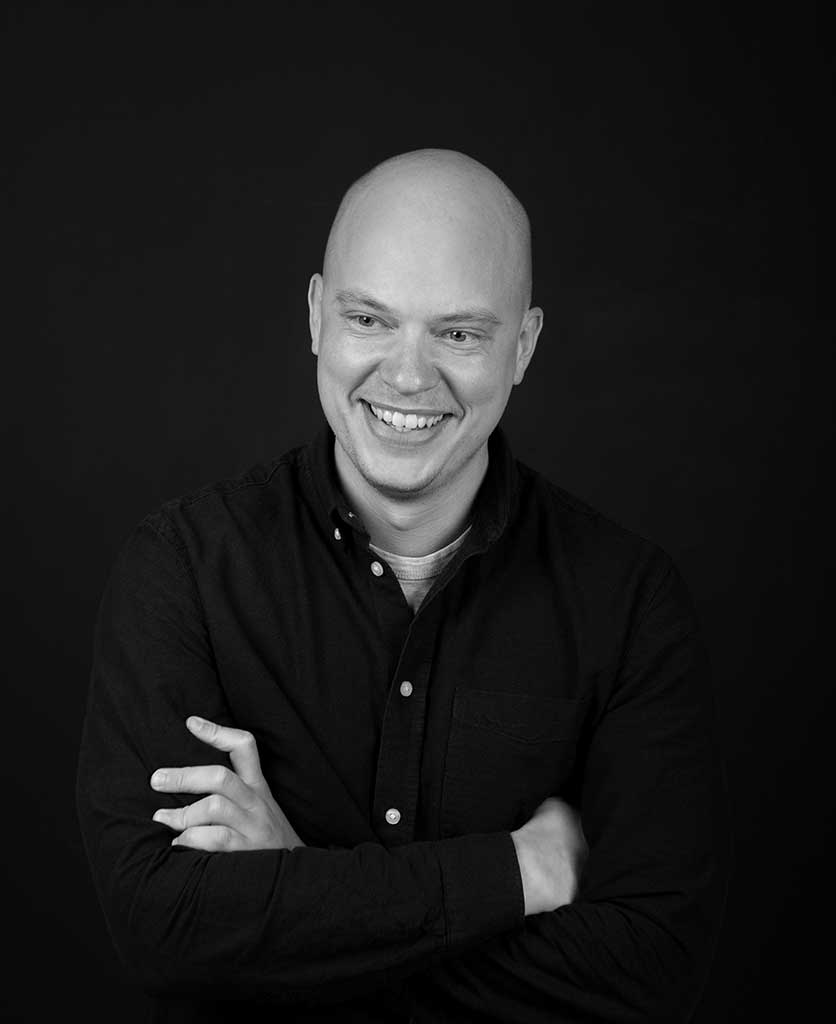 Fred
Fred is basically our saviour – As technical e-commerce manager he prevents the website (and the staff) from imploding and we're pretty sure he's sick of hearing his name being cried across the D&R HQ already. Fred attempts to keep us all sane by telling us terrible dad jokes – he's almost on par with Tony! Fred studied TV production at uni and was once in as an extra in EMMERDALE, where his role involved reading a newspaper in The Woolpack. We are all surprisingly jealous of this feat – we are a Leeds based company after all. In his spare time Fred can be found either in the kitchen cooking up a storm, or watching Forrest Gump with his cat. We're sure he does many more things. He joins us on the marketing table (also known as the cat table) three days a week, where we have a weekly cat catch up and music debates while he tries to convince us to do some Karaoke… Never gonna happen!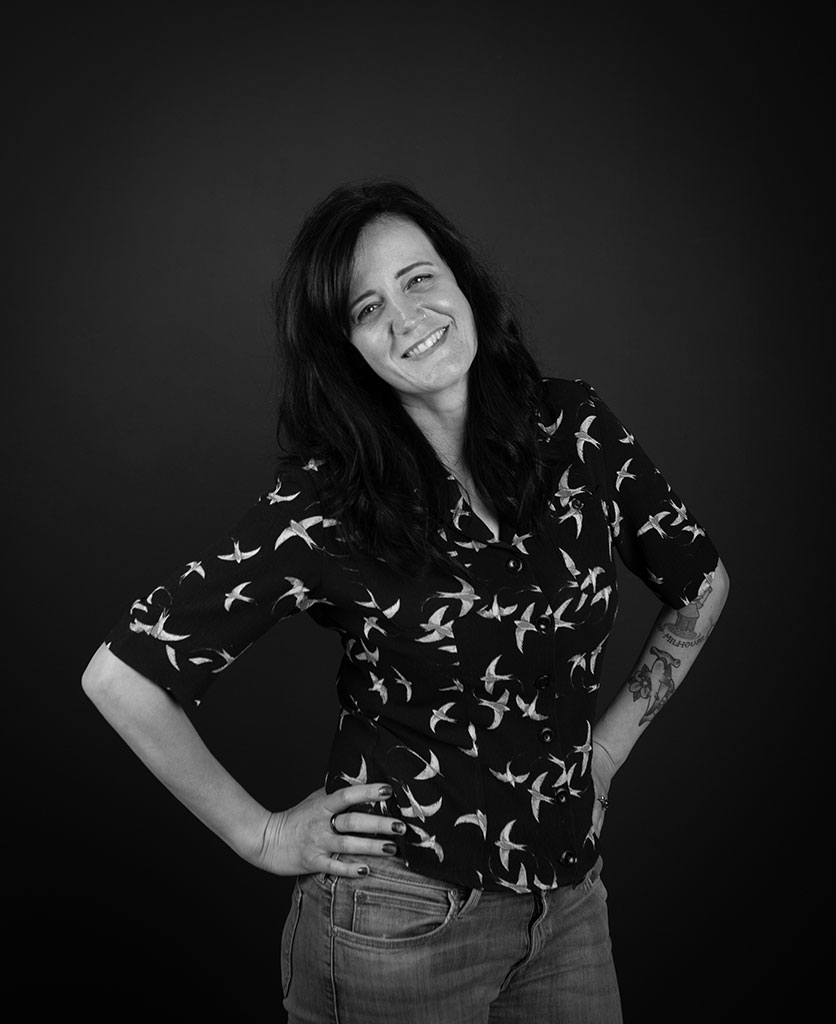 Sarah
Sarah's our Warehouse Manager, casting her eagle eyes over everything that gets delivered into our HQ.  She runs a very tight ship, ensuring that everything is quality checked and has a proper home in our warehouse. When she's not up to her neck in products, she loves nothing more than getting her skates on and heading out to a roller disco. She's mastered the Electric Slide, the Down Town and Crazy Legs – this woman's got skills! She's also a very creative and crafty person, which shows in her amazing tattoos and awesome clothes. Sarah also has a sideline in hiring out vintage cars for weddings and proms, and alongside her husband is currently restoring a 1959 Cadillac, aka the Ecto 1 from Ghostbusters. What a way to turn up to get hitched! Her own car isn't nearly as exciting, but she assures us she's happy rocking up to D& HQ in her trusty Fiesta.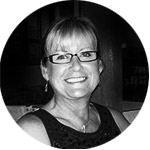 Shirley
Well, the first thing that springs to mind about Shirley is her laugh. How to put it delicately… We can't, it's dirty. There's no other way to describe it and when you hear it, you'll know Shirley is nearby. Not only that but it's truly infectious, and she laughs a lot. Always smiling and always delighted to go the extra mile for anyone. She loves what she does and is never happier than when in the warehouse with 'the girls' picking and packing your orders. Shirley may tell the odd joke but she is deadly serious about precision and getting the right bits and pieces beautifully packaged up for you, and out of the door on time. Don't mess.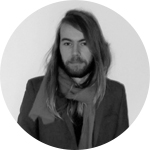 Jake
Jake works in assembly here at D&R but also oversees the smooth running of the warehouse – a hefty task in itself! Jake's the guy that knows where everything is – he creates order and is possibly the most methodical person we know. To most of the team, Jake is an enigma! There are rumours going around that he is a crazed scientist, carrying out experiments in his shed… But the truth is he's just hugely passionate about physics. In his spare time, Jake makes electronic music, snowboards and is hoping to continue his studies into physics research.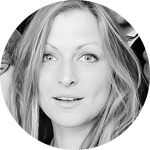 Jessie
Jessie is our despatch Manager, making sure that every package that leaves our building is in tip top condition and delivered on time. As well as being a very talented singer songwriter, Jessie is a keen animal enthusiast and as a vegetarian loves ALL animals. On interrogation, she admitted that her favourite animal is a cat (we're all crazy cat folk in the office) She does, however, have a dislike of anything wiggly or with tentacles! Jessie is always happy and chirpy – like the snow white of the office and brightens up the office with her easy-going nature!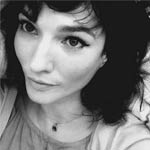 Lucy
Our product photographer Lucy is a bit of an enigma. She dances around her photography studio in the most liquid of fashions – a veritable photography fairy. Ask her to explain her vision to you and she will perform a 'picture dance'… And you know what? It works! Her basement studio is a treasure trove of fantastic objects that she's purloined from her home, ready and waiting to be snuck into a lifestyle shoot sometime soon. And she's always surrounded by a delicious cloud of sweet smelling elixir – she concocts her own perfumes and makes fabulous creams with all manner of essential oils you see. Lucy is a true creative, always making things and never idle. She loves to cook up a storm in the kitchen, sew her own clothes and even enjoys a spot of sanding and drilling. She's a woman of many talents and dreams of one day owning a vintage car so she can scour her favourite coastal resorts for fossils, rare minerals and crystals. We didn't even know she could drive!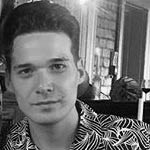 Tom
Tom makes up part of our nimble-fingered packing team and works part-time to ensure that all of your orders are picked correctly and packed with love… Under the watchful eye of Shirley, of course. When Tom isn't diligently packing your orders he spends a lot of time listening to music and going to gigs around the UK. He's also spent time in a few bands playing synth and being featured on BBC introducing and radio 6. As a journalism graduate, Tom also works for NME, writing music reviews and news articles. His life goal is to become a digital editor of a music website. He's a pretty busy guy.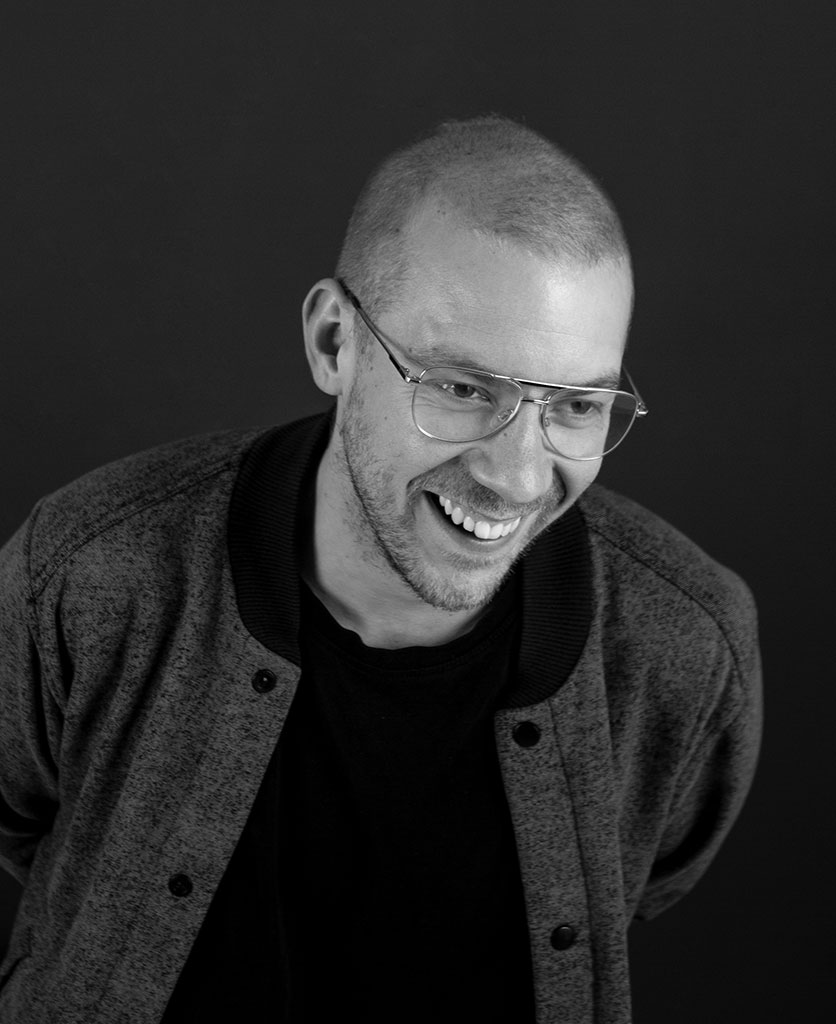 Tom
Tom works alongside Abi in procurement, dealing with suppliers and keeping track of stock and components. He's a busy guy. Tom loves music and is a huge fan of drum machines, synths and techno music. It goes without saying that he's the office DJ and chooses all the music! When he manages to escape D&R he spends his time making his own music, cooking up a storm or spending time with family. At the top of his bucket list is driving a Harley along Route 66. In his own words he's 'up for it.'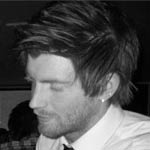 Danny
Danny is a fully paid-up member of our customer services team, putting his dulcet tones to excellent use. And you know what? He's pretty flippin' awesome at it too! Not only does he crack on with the workload, he cracks everyone up with his brilliant sense of humour. Danny's a Manchester lad, and as he puts it, from the "best side" of the Pennines. He's certainly true to his Mancunian roots too – he loves Oasis, Man U, beer and all types of cheese. Ok, so the last two aren't strictly Mancunian, but you get the picture. Danny's also a huge music fan and can often be found pleasing the coolest of crowds with his collection of banging drum and bass and jungle tracks. It's not all parties, beer and cheese for Danny though. He likes to balance it out with running and is currently gearing up for his first 10k. But will it be here in Leeds, or in his beloved Manchester though? Watch this space…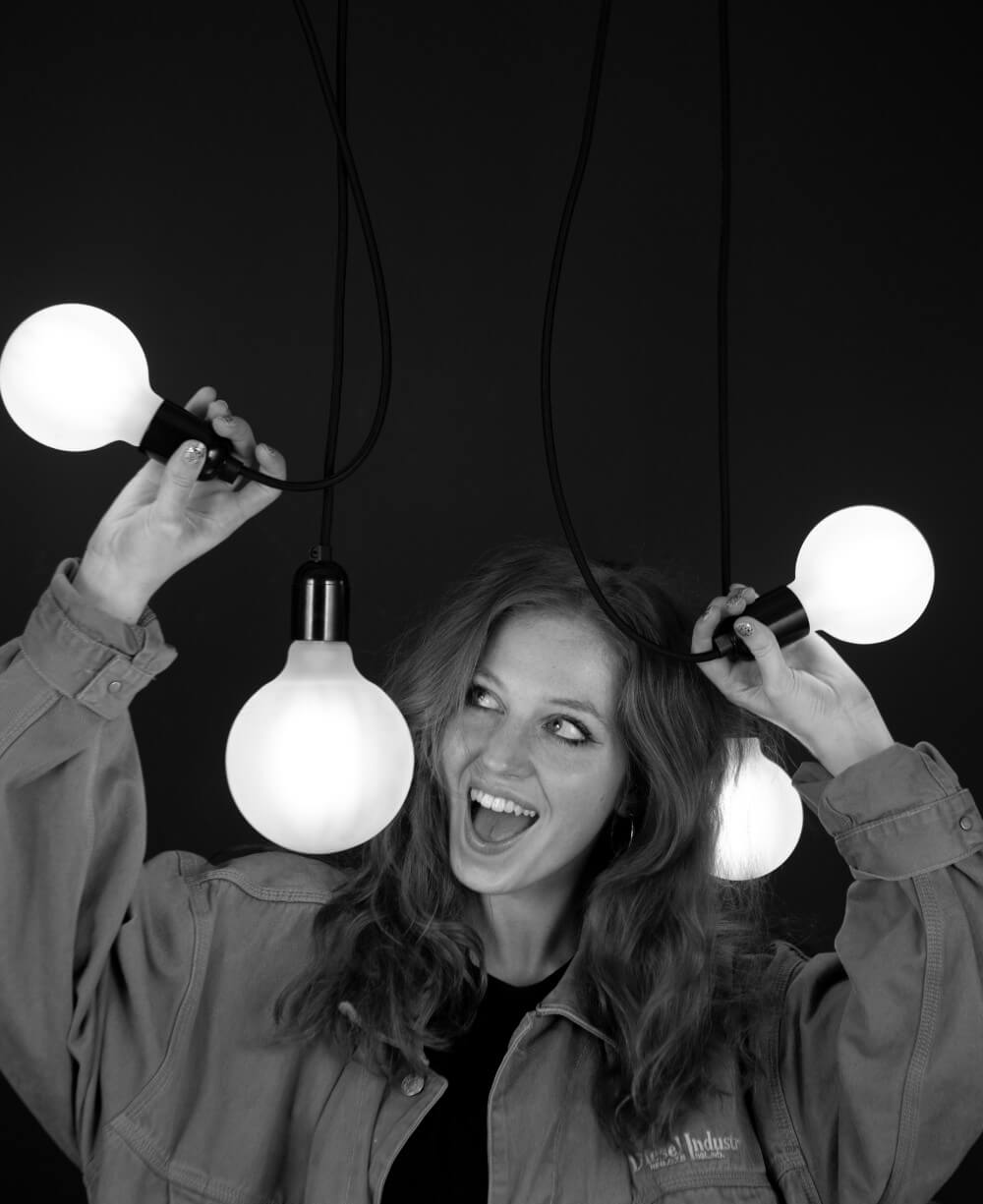 Georgie
Georgie spends some of her time working her magic in our Customer Services team where she loves nothing more that making our customers happy. Her creativity means she is also proving to be a dab hand in our photography department where she works under Lucy's watchful eye mastering the art of photographing our products. Georgie makes her own music under her alias 'Jorgie'. Her long-term ambition is to release enough EP's to afford to go travelling the world, saving the planet and diving with Orkas – she has an obsession with whales. For now though, Georgie is perfectly happy sitting down with a builders brew, watching QI and making her own jewellery. This girl's a machine.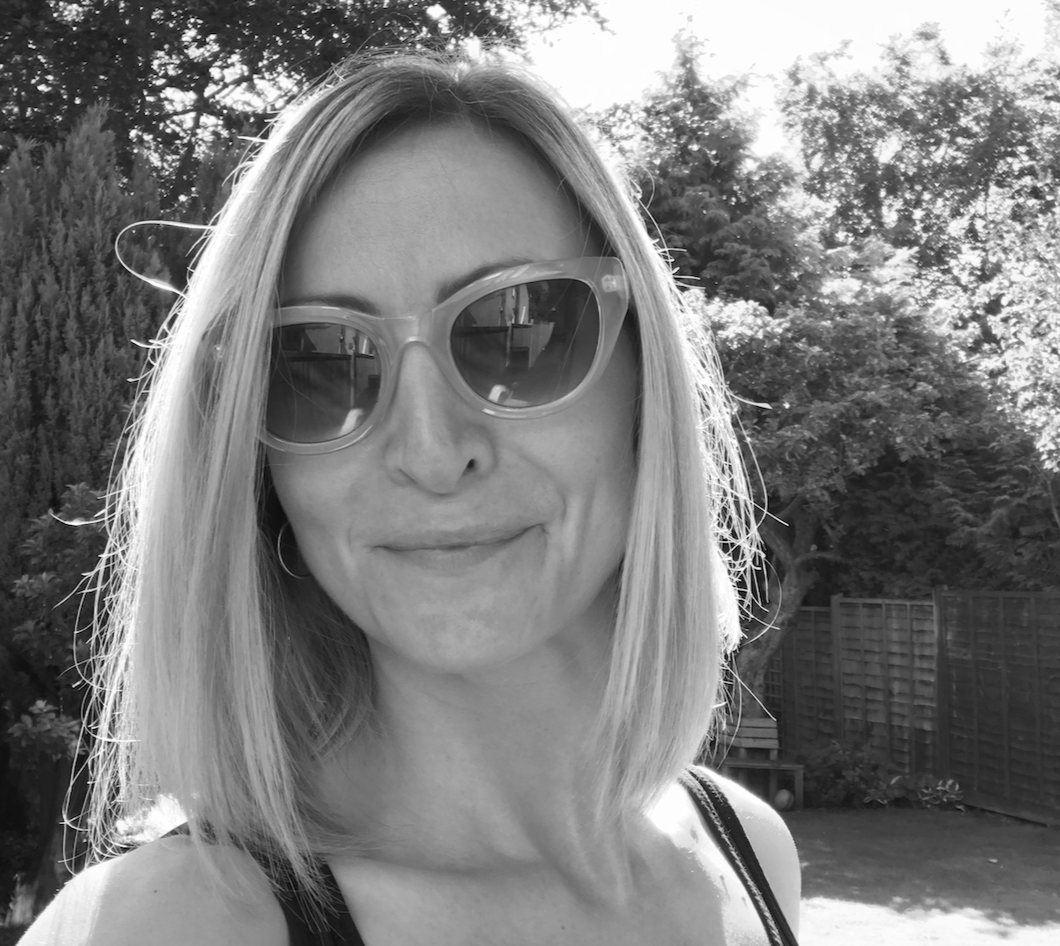 Ellie
Ellie is a petite power house of wit and charm. She's always smiling – a bundle of positive energy. We love her. Although she does have the loudest sneeze. Ever! Ellie works on copywriting with Lyz, whipping up delightful product descriptions to paint the perfect picture of our stuff. She also contributes to the blog offering advice and tips on interior design and how to apply professional techniques to your own homes. You see Ellie also has an interior design business so she's more than qualified, and is delighted to share the things she learnt from her own experiences. Lucky us! Outside of D&R Ellie loves to travel. We think she's a bit of an adventurer at heart – we heard mention of wild swimming and picnics in the south of France. Sounds idyllic.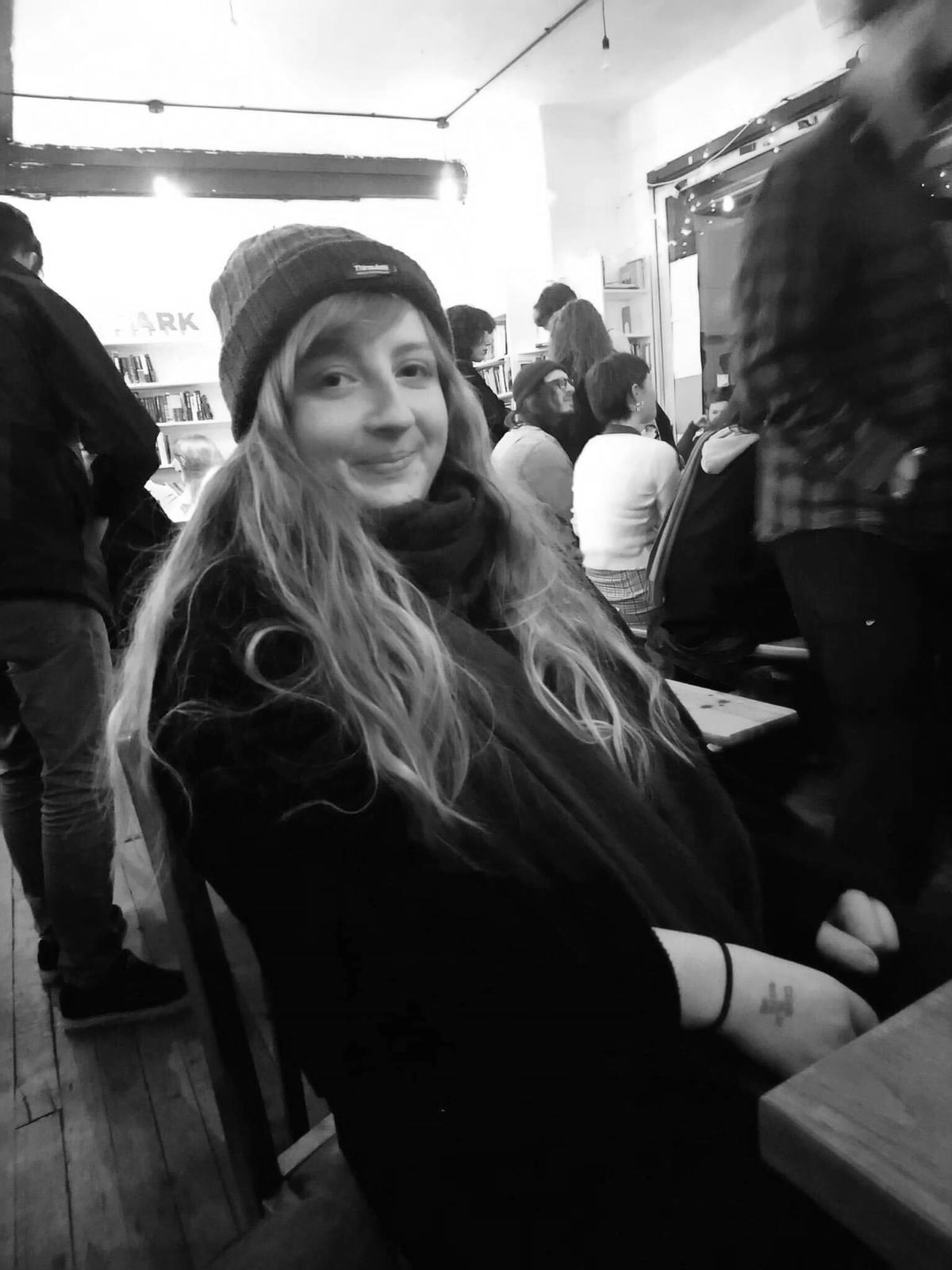 Sarah
In keeping with D&R's theme of hiring multi-talented people, Sarah has a list of skills as long as her arm. It's her incredible eye for detail and systematic approach to any task that makes her so highly sought after. And she's not just a superstar at work either, in her spare time she's a talented pianist, having recently completed a music degree. She really knows how to get a party started with her fabulous rendition of Scott Joplin's Maple Leaf Rag. Climbing is another of Sarah's passions, spending at least three evenings a week shimmying up and down a climbing wall. There's only one questionable thing about Sarah, and that's her hatred of condiments. Ketchup, mustard, mayo, you name it, it's off menu. Just weird!
Bobby B
Bobby spends three days a week in our busy customer services department, deftly dealing with our customers' orders and enquires over the phone and by email. With a background working in busy estate agencies she is well equipped to deal with the high volume of work, and indeed ploughs through her workload without batting an eyelid! With three children (all boys!) at home, it probably feels like a walk in the park coming into work. Much of Bobby's time outside of D&R is spent watching her eldest son play football – he's currently signed to Bradford City, so definitely one to watch! She also makes an amazing Sunday roast. We're talking the full works every week – apparently it's nothing short of a Christmas dinner. When she's not on Mum duty she loves nothing more than a good get together with her girlfriends over a bottle of wine, or three. And whenever possible, they all escape to Majorca to do exactly that, but in the sunshine. Bliss.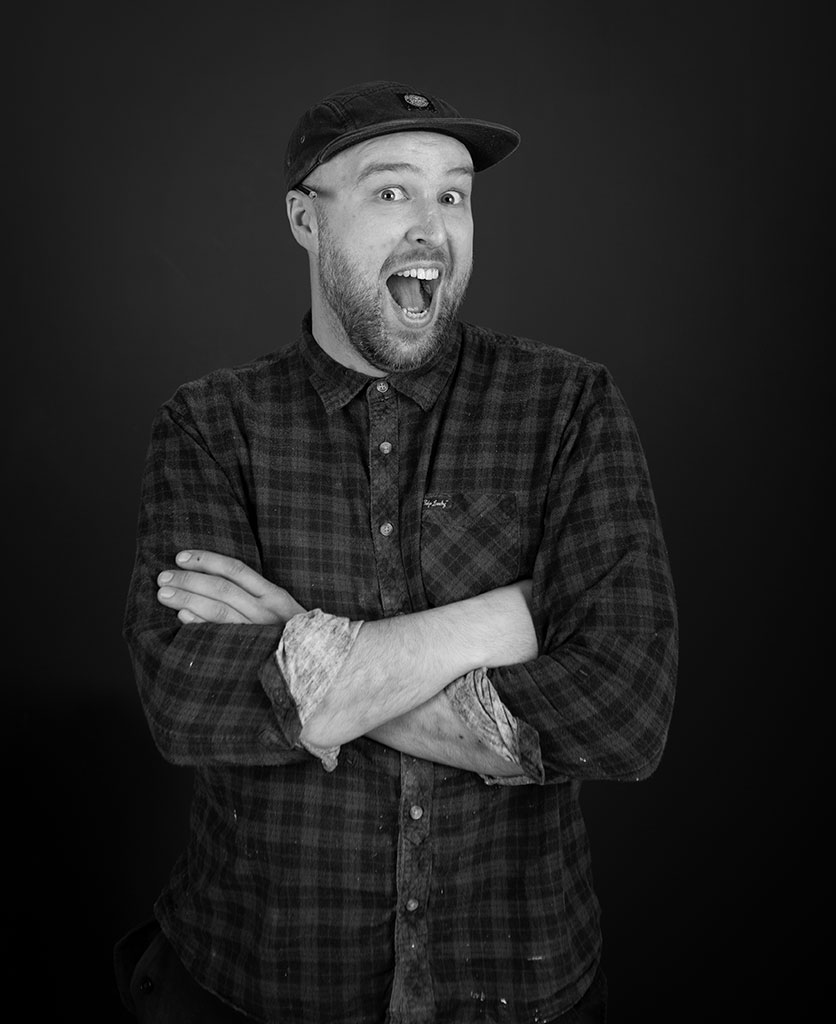 Tim
Tim's a big character at D&R HQ, in both height and personality! He did study theatre at uni though, so that does explain a lot. He's always loved entertaining people, but it was his big break playing a miniature Wishy Washy in Aladdin at the age of eight that got him hooked. When he eventually came to the conclusion that he just wasn't enough of a luvvie, he embarked on a successful career in the music industry where he was stage technician and sound engineer. As well as being behind the scenes of big music productions, he dj'd his awesome collection of hip hop records, mixing, scratching and wobbling his way around Europe. Eventually Tim decided to put his childhood den-making skills to good use and re-trained in carpentry and joinery. He's one of those guys that has a knack for making anything, which is exactly what he does for us. From set building to all kind of jobs around our HQ, his skills are legendry. When he's not busy here making stuff, Tim loves nothing more than binge-watching a Netflix series with a tub of Ben & Jerry's Phish Food. We reckon he's earned those calories!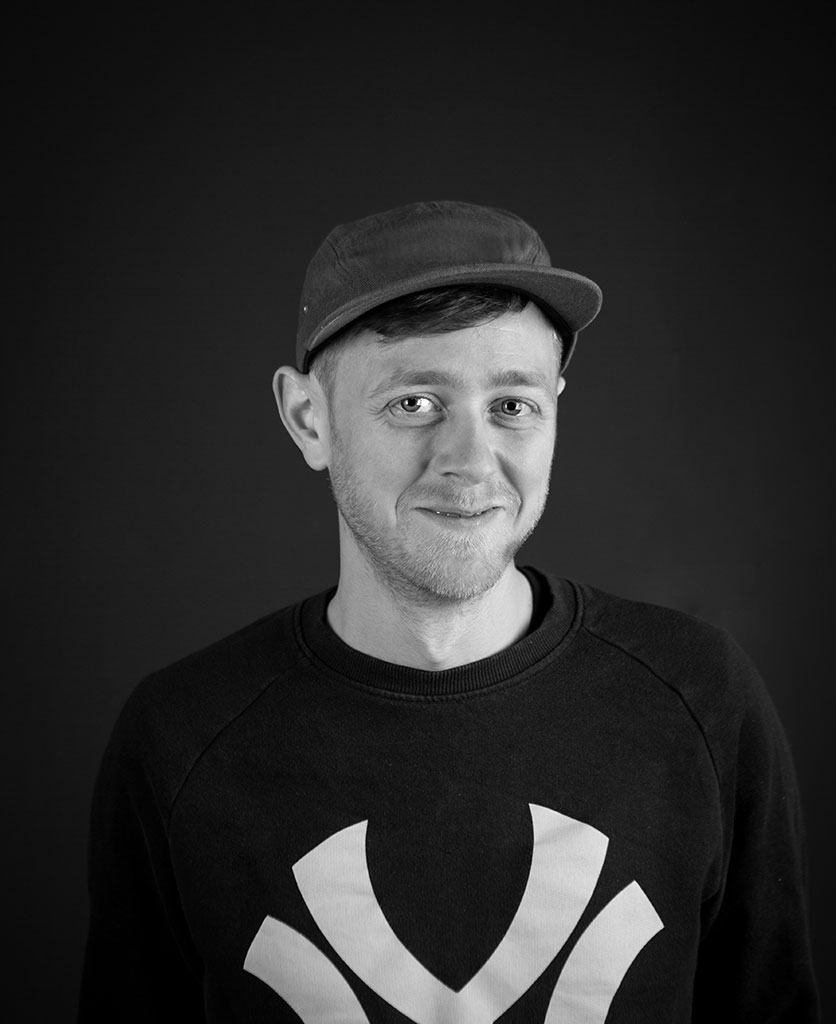 Ewan
Ewan is part of our busy assembly team where he skilfully makes your bespoke lights. He's always the first to jump up and help others out too if we've had a particularly busy delivery day. In fact he's just a really helpful guy – nothing's ever too much to ask. His brilliant 'roll your sleeves up' work ethic comes from years of working at music festivals in stage management and artist liaison. When quizzed on which famous people he had met, he confessed to having nearly gone snowboarding with Goldie and getting a hug from Mr Motivator! His love of music began as a child – his dad had the most amazing record collection, but it was strictly no touching the vinyl. So he decided to set about building is own collection which led him to DJing hip hop and funk & soul music. His other passion is his beloved Huddersfield Town FC and he loves graffiti. Whatever you do, just don't even think about using the word 'literally' near him – its liberal use is his bugbear!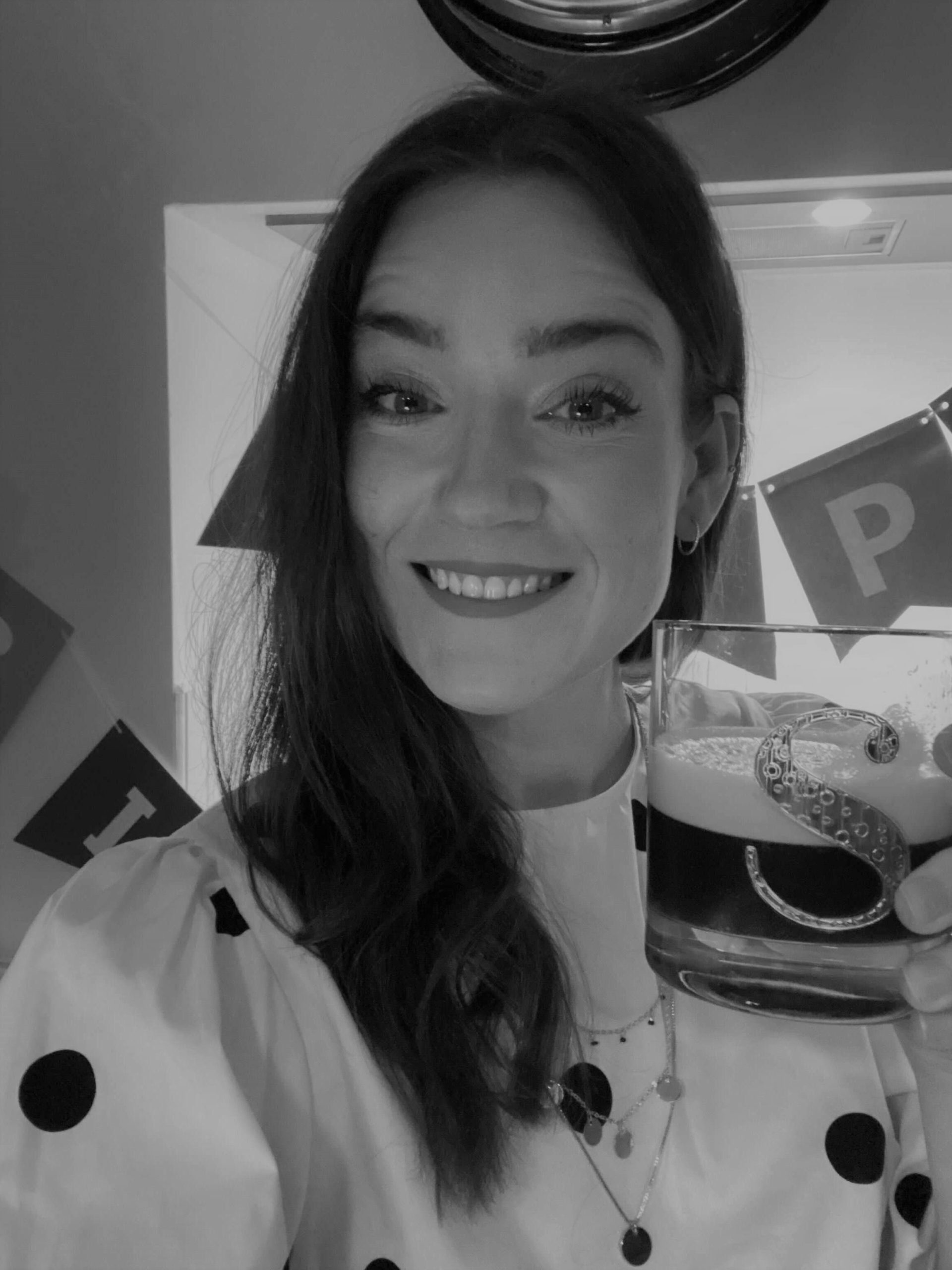 Sarah B
Sarah's our PR & Marketing Manager and spends her days making sure ALL the right people get to know about the D&R brand and our products. Her little black book of contacts is, well, not so little – after years spent working in interiors PR, we'd say it's more of an encyclopedia! When she's not working her marketing magic you'll most probably find her plotting her next campervan adventure whilst out walking her beloved Ronnie the rottweiler, which we are reliably informed is a complete softie you'll be pleased to hear. She's also a dab hand at tag rugby and plays for none other than the brilliantly named Leeds Trynos! One note of caution when it comes to Sarah… We're absolutely certain that the phrase 'crying with laughter' was coined especially for her. We're not just talking a few tears here – think buckets!