An enamel pendant light adding style to Scandinavian homes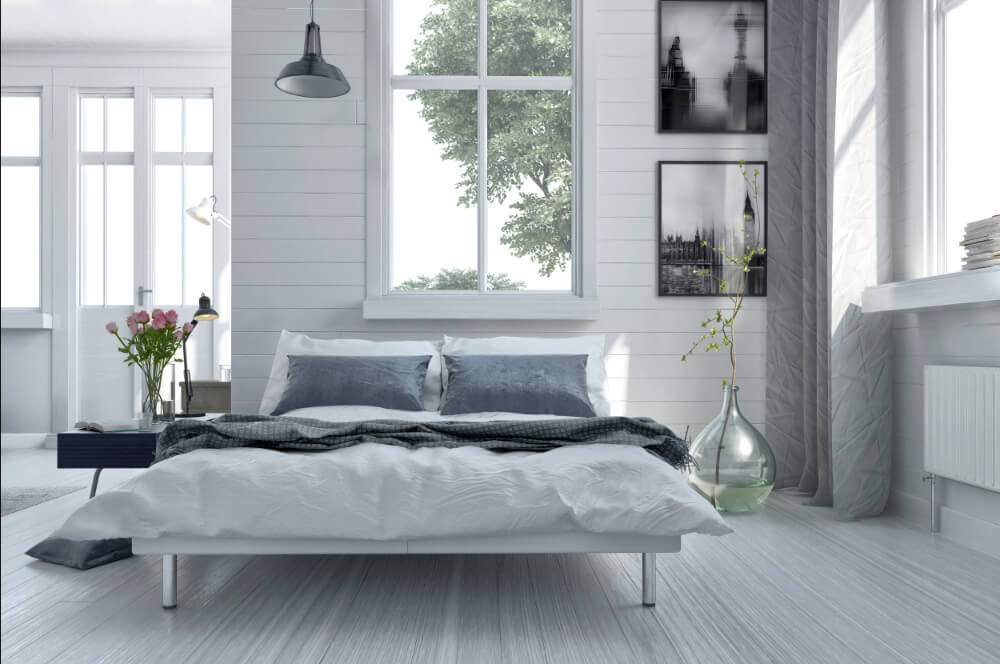 The enamel pendant light has been popular for a little while now, but are set to continue due to their versatility. We're big fans of the industrial-chic interior look here at Dowsing & Reynolds, as you could have guessed! We love a naked light bulb (stop it)…light cages make our hearts race and enamel pendant lights really are our firm favourites. Having an industrial style home décor doesn't necessarily mean you need to get your house or flat looking like a factory though, if you prefer a more pure white scandi-style décor, then you can make it a bit edgier by adding in touches of 'industrial' – We love enamel pendant lights in Scandinavian interiors.
This Scandinavian style bedroom shows off it's cool creds by adding black enamel pendant lights with fabric cable:
They also work well in minimalist Scandinavian style kitchens:
You can also get these light shades in raw steel, green and white. We love the way a Scandinavian style homes looks with their pure white feel and white enamel pendant lights.
But it's not just an enamel pendant light that can make a Scandi-style home look a little more industrial, light cages are also a great lighting solution. Pair them with vintage light bulbs and the look is complete. Light cages also work really well with a Scandi-style interior.
You can buy them on their own, or you can pair them with the fabric cable of your choice (we have lots of colours and patterns). We also have lots of other shaped caged lights too (balloon-shaped, diamonds…whatever takes your fancy).
We hope that gives you some inspiration if you're looking to create that lovely Scandinavian feel in your own home, but want to make it a little edgier with a touch of industrial chic!