Totally Tropical Trend for Interiors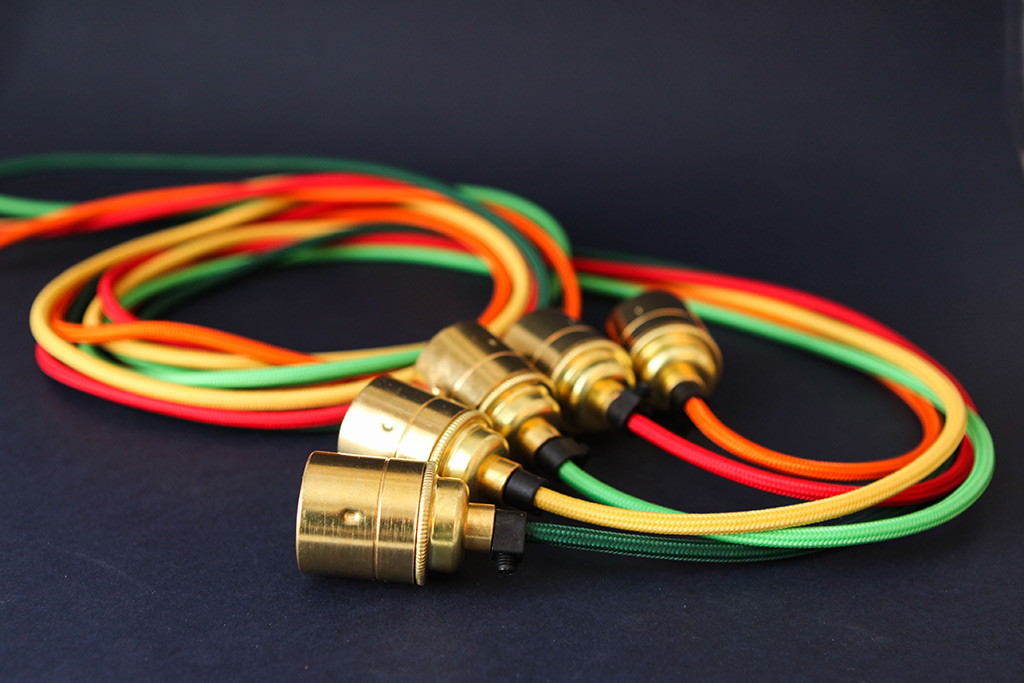 With temperatures mostly staying warm (well, apart from when it's raining!) the tropical trend is happening right now in the UK. It's all about exotic tropical colours and motifs this summer. You only have to look around clothing stores to see a myriad of hot and vibrant colours on display. Ted Baker for one, has an entire range featuring a print called 'Tropical Toucan'. And whilst this tropical trend has been around for a little while, it really seems to be gaining momentum on the high street now – so we've put together our own Tropical Bright collection to inspire you.
Above: Using fabric lighting cable in exotic tropical trend colours introduces splashes of colour without being OTT.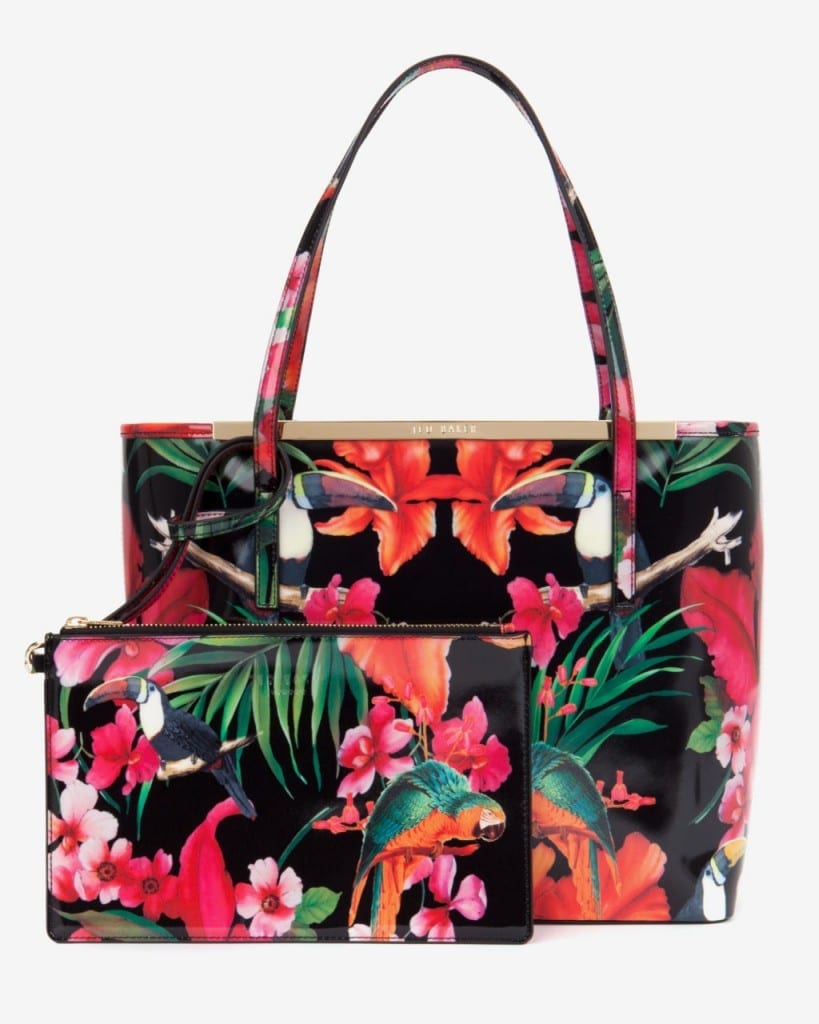 Ted Baker is right on the tropical trend with the 'Tropical Toucan' print.
To us, tropical conjures up splashes of exotic hot-house pink, vibrant orange, fiery red, sunshine yellow, flamingo pink and deep palm leaf green. We absolutely love these colours… but not necessarily in large amounts!
In fact, full-on tropical paradise might be a bit much for the average home interior, so inject a little Aloha Hawaii into your décor with some brightly coloured accessories. Flamingos, parrots, palm leaves and pineapples seem to be the tropical trend motifs of the moment featuring anywhere from table lamps to wallpaper to cushions.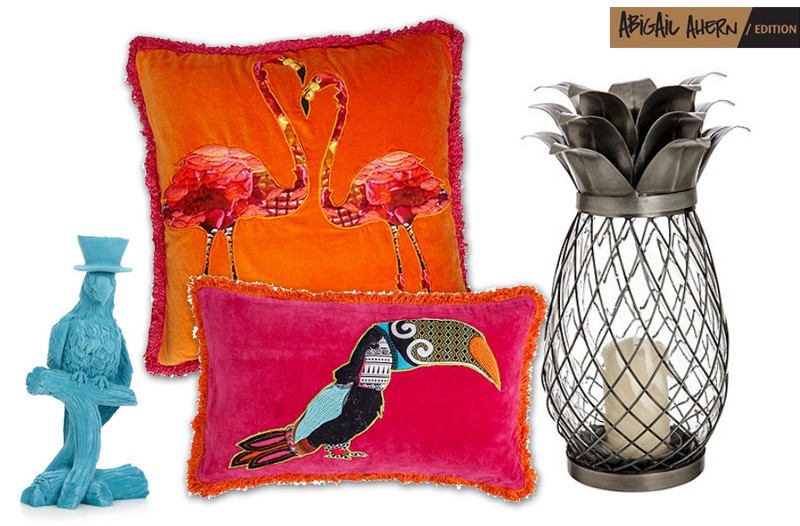 A selection of home accessories featuring tropical trend motifs from the Abigail Ahern/EDITION collection at Debenhams.
Using tropical trend colours in industrial interiors
We get it, for the industrial stylist this tropical trend can initially be a little uncomfortable to embrace. After all loud, bold, bright patterns and colours are not necessarily our thing! But hang on a sec, there are ways to embrace the joy of bright exotic colours without the need to permanently wear sunglasses in the house… unless you want to of course. A pop of colour here and there can really lift a room and provide contrast to your neutral pallet.
Tropical trend lighting
We're obviously biased about lighting because that's what we love, and that's what we do. But changing up your lighting is just such a quick, easy and inexpensive way to embrace interiors trends which let's face it, by their very nature, come and go.
So we've curated a few of our products in to a Tropical Bright collection that we think will breathe new life into any interior and bring you bang up to date with the tropical trend… Whilst still staying true to your industrial style roots.
Brass lighting and tropical colours
Tick two trends off at once by using tropical coloured fabric cable with polished brass accessories. The yellow undertones of the brass harmonise with the hot colours to give a modern twist on colonial style.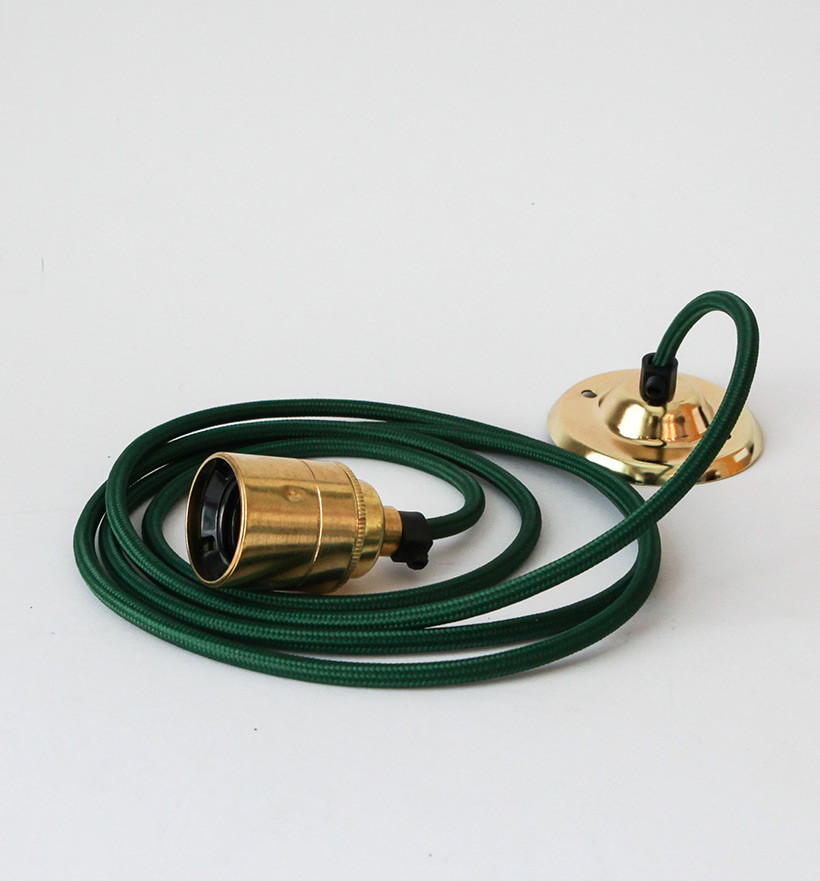 Brass and deep palm leaf green are a match made in tropical heaven – use this combo to bring a bit of the outdoors in. Subtly.
Monochrome lighting accessories and exotic colours
Whether you favour black or white, both look fantastic with these exotic tropical colours. Use white accessories to keep tropical colours looking fresh and clean. Black will intensify the colours making them appear deeper and richer.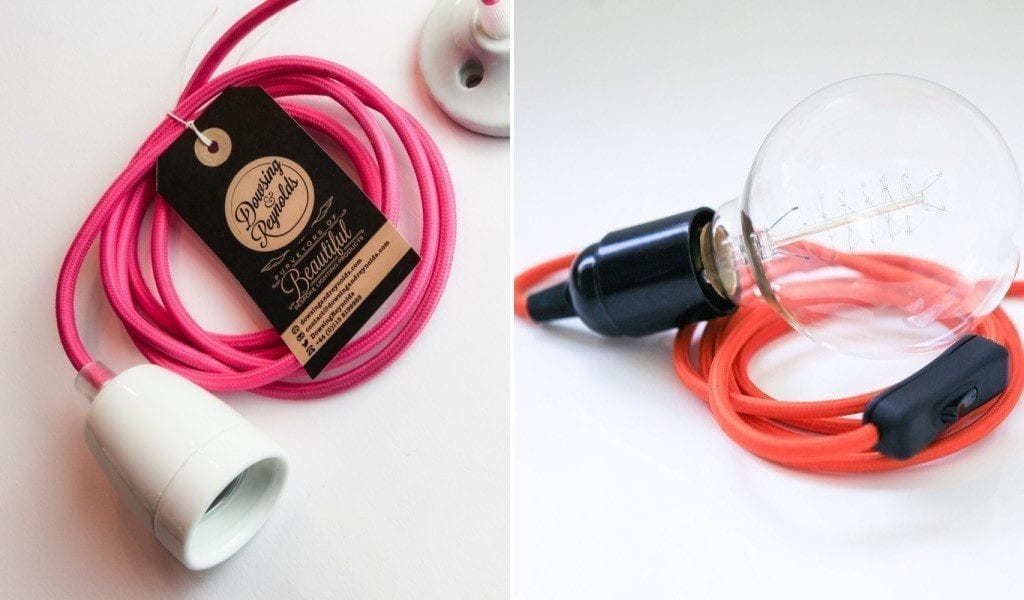 Left: White porcelain pendant light with pink fabric cable. Right: Black Bakelite cord set with zesty orange fabric cable
Check out our full collection of Tropical Bright lighting accessories for more inspiration…