Built-in wardrobe ideas: How 3 D&R customers have used handles on their unique and bespoke fitted wardrobes
Sketching new bedroom plans in your notepad, you draw up your dream scenario, grinning as it comes to life on the page. With a cloud-soft bed you never want to leave, perfectly positioned lighting that instils inviting ambience, and a built-in wardrobe big enough to conceal all your clothes, shoes and accessories. You can't wait to make your boutique bedroom a reality, starting with finding a new fitted wardrobe.
Creating fitted wardrobes bespoke to you
The best way to get the storage of your dreams is to opt for something bespoke.
Built-in wardrobes are perfect for maximising space, often spanning from floor to ceiling to fit even the most obscure gaps. The amazing thing about designing your own (or getting someone else to do all the hard work) is that you can make them to your own exacting specifications – colour, size, storage use, right down to what kind of handles you'd like, creating a wardrobe that fits beautifully with your space, storing everything you need and keeping your bedroom neat and uncluttered.
We've all spent hours trawling through site after site, tape measure in hand trying to work out whether the wardrobe you've got your eye on will:
Fit up the stairs and into your bedroom
Have room for all your clothes, without you having to conceal seasonal items away in suitcases or up in the loft out of sight
Often the best way to envision how your built-in wardrobes ideas will work in your real-life is to see first-hand how other people have created storage solutions that perfectly fit their bedroom and individual needs.
See how some of our customers have used wardrobe handles to personalise their built-in wardrobes…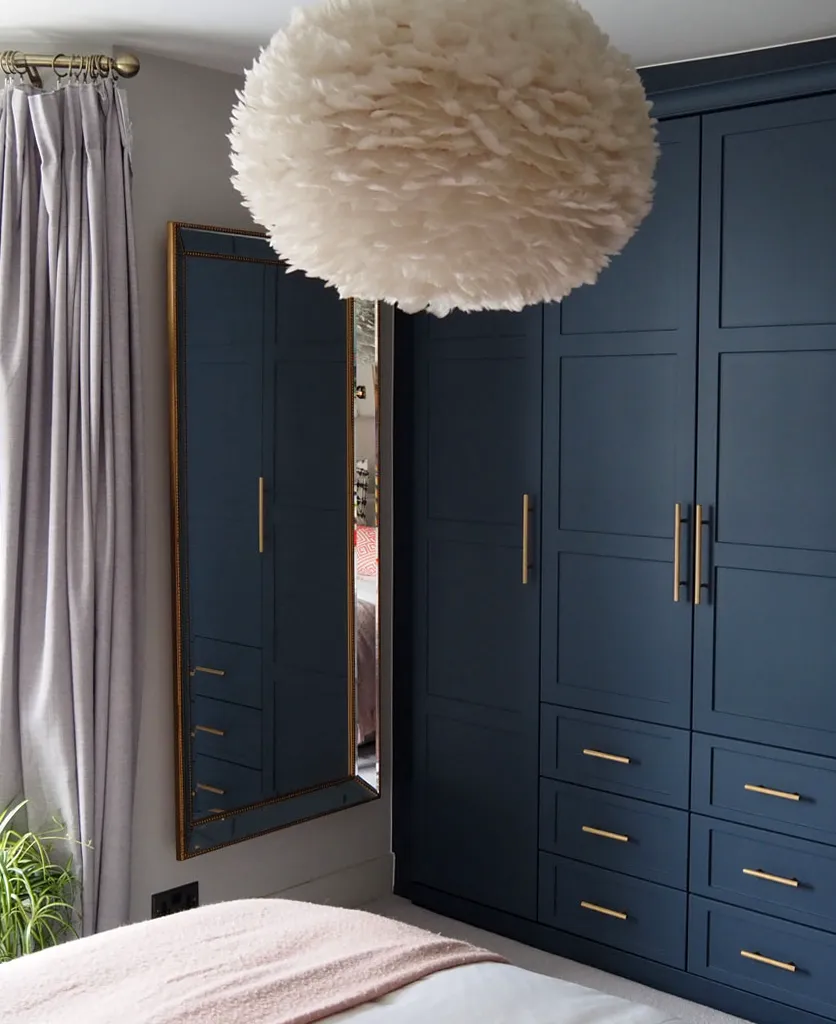 Maxine added fitted wardrobes to maximise space
Searching to replace a rickety old wardrobe, Maxine from @maxinebradystyling chose a beautiful floor-to ceiling Nordic Blue fitted wardrobe from My Fitted Bedroom's Elise range, giving her double the amount of storage in her bedroom without cluttering up the space.
Struggling to fit her huge clothing collection into her freestanding Victorian wardrobe, she wanted a way to keep everything all in one room, rather than in suitcases and chests of drawers.
Paying attention to how she used the space, Maxine created a beautiful and functional fitted wardrobe that will work with her and her home for years to come.
"I wanted contemporary, easy-grip handles that look simple and sleek."
Concealed within the blue built-in wardrobe is a trove of secret, well-thought out features that make Maxine's everyday flow that little bit easier. Mirrors installed inside the doors keep the bedroom clutter free, and handy LED lights to illuminate the clothes inside. There's even a plug for a hairdryer installed inside, keeping all Maxine's bits and bobs in one space.
Dream wardrobes installed, it was time to add some finishing touches. After deliberating for a while on which handles would complement the navy-panelled wardrobes the best, Maxine opted for beautiful oversized gold Skyscraper handles. For a matching, clean look she fitted the knurled bar handles vertically on doors and horizontally on drawers, drilling up gasps of admiration each time someone pays a visit.
Nicole integrated drawers and handbag storage into built-in wardrobes to suit her client's needs
Nicole, of @wiseowlinteriors created a bespoke built-in wardrobe that integrated a chest of drawers, gave full hanging wardrobe space and could also be used as a dual home office. Taking it all in her stride, Nicole worked alongside Tates Joinery and Neighbour Joiners to install a floor-to-ceiling wardrobe that utilised as much space as possible, even creating a space to show off her client's handbags.
Shaker-style panelling was added to the finished unit and then the whole thing was sprayed to match the flow of the interior. Sleek black skyscraper handles were fitted to tie in with existing black accents around the room bringing a contemporary, minimalist element to the space.
The sleek minimalist handles reflected the design style perfectly."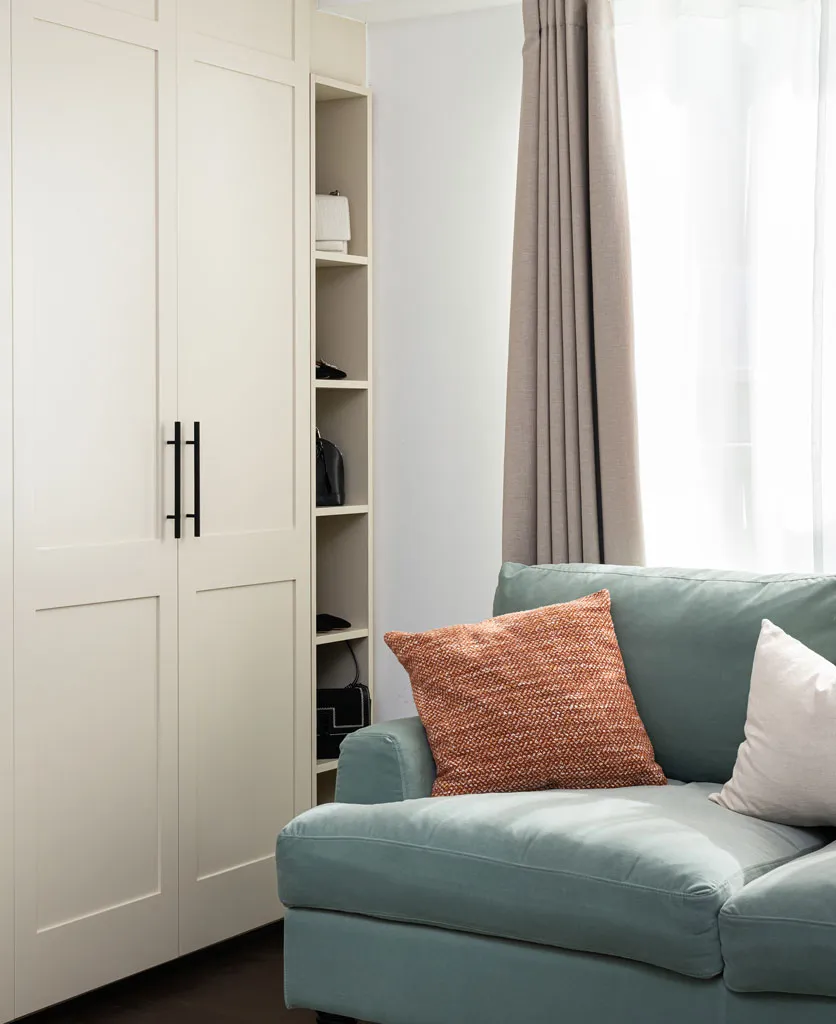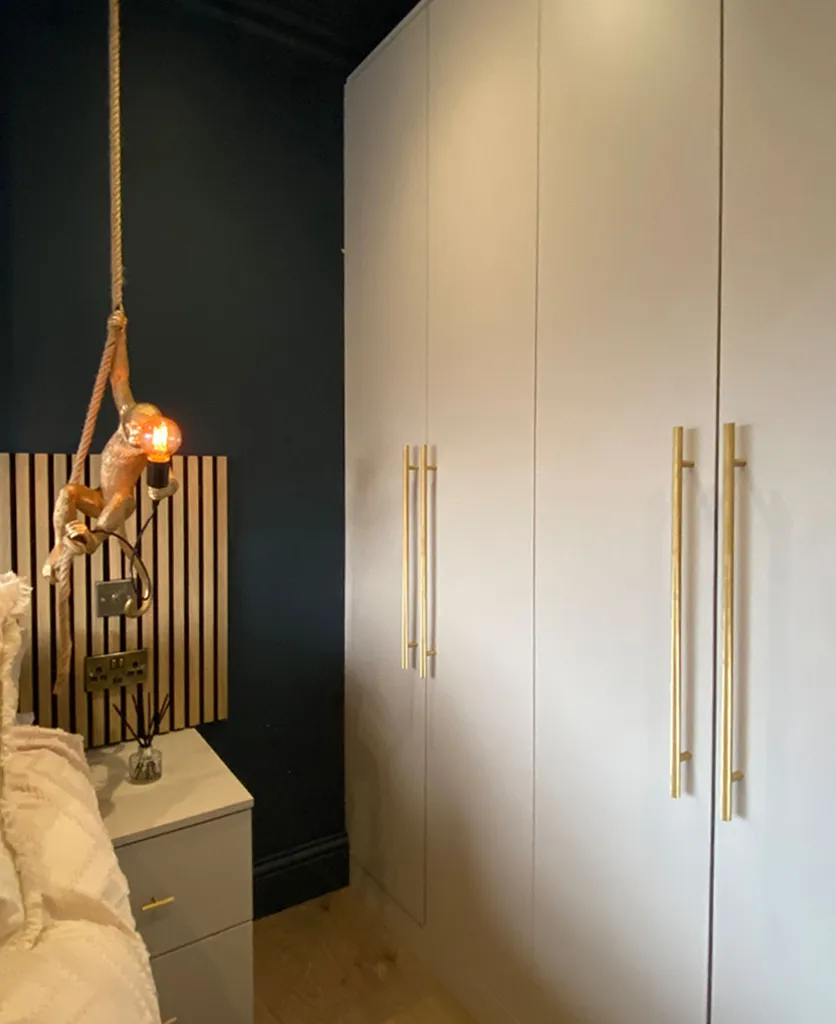 Sophie chose made-to-order wardrobes to optimise storage in her small space
Working at Kitchen Connection of Ascot, Sophie of @home_renovation_windsor knew exactly how to utilise the bijou space of her Windsor maisonette.

Designing a panel to frame the top, Sophie created a clean looking, timeless wardrobe, adding impactful, oversized gold Skyscraper textured wardrobe handles to complement her eclectic style.
"I selected brass as it's an on-trend finish, choosing a knurling as it's hugely fashionable, and we had accents of this throughout the whole house."
Five things to consider when choosing wardrobes
Wardrobes don't have to be just for storing clothes. They can hold all manner of things, from handbags and jewellery to belts and ties.
Fixing mirrors to the insides of your wardrobe doors keeps your bedroom clutter free and tidy.
Wardrobes in timeless colours with gorgeous handles can complement your space beautifully… It's also worth noting that handles and paint can easily be swapped further down the line, your wardrobe design cannot, so make sure it's what you want.
Floor-to-ceiling wardrobes are perfect for smaller spaces, keeping all your things in one area and making the bedroom appear instantly bigger.
Go as big as your space will accommodate. If you're going to splash out on built-in wardrobes, go floor-to-ceiling and wall-to-wall to maximise your space – No one ever regretted having too much storage.
How do I choose wardrobe handles?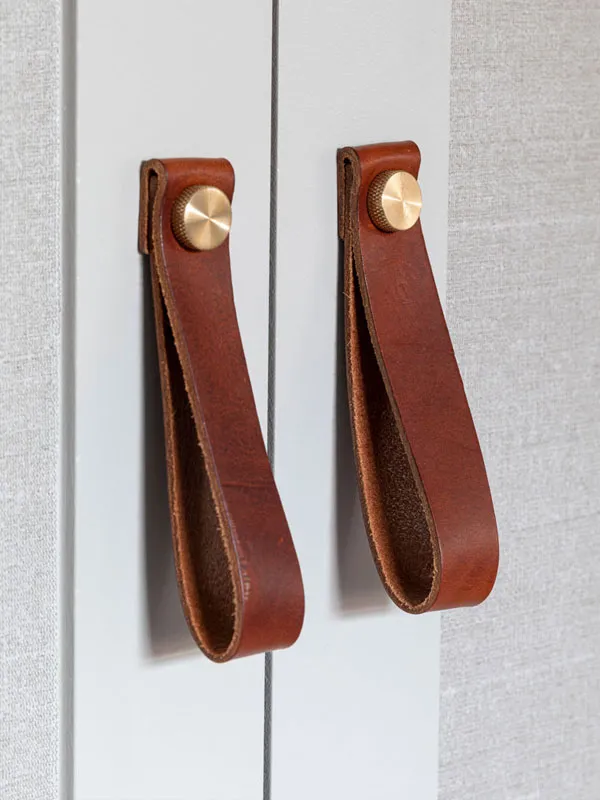 Leather handles are great for shaker style wardrobes, blending beautifully with their surroundings. For a softer look, opt for light tan, or make a statement with black against lighter wardrobes.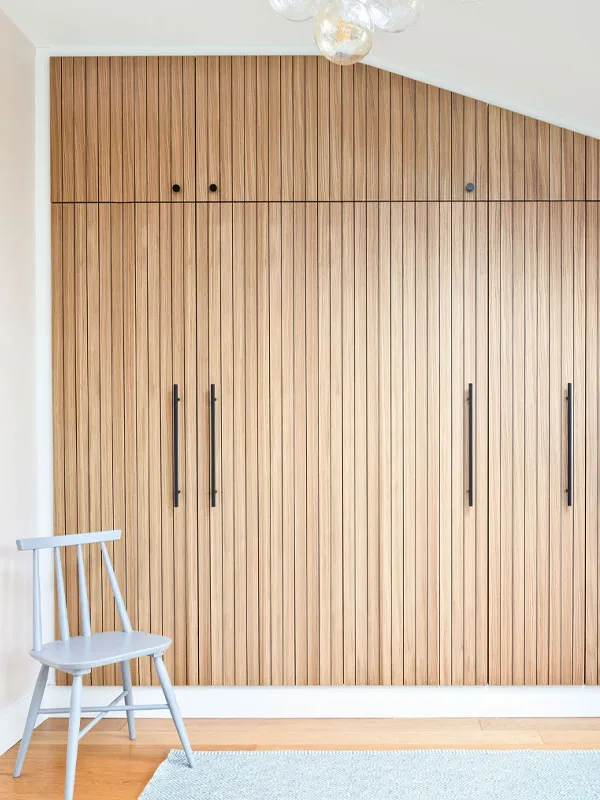 Floor-to-ceiling wardrobes make the perfect backdrop for extra-large bar handles. Go as big as you dare to make a luxurious impact – Smaller handles can become lost in the vast space.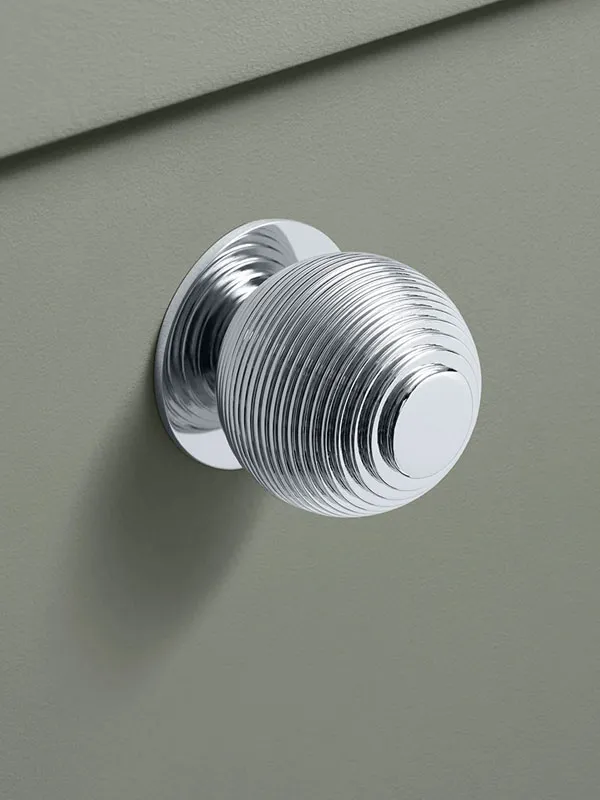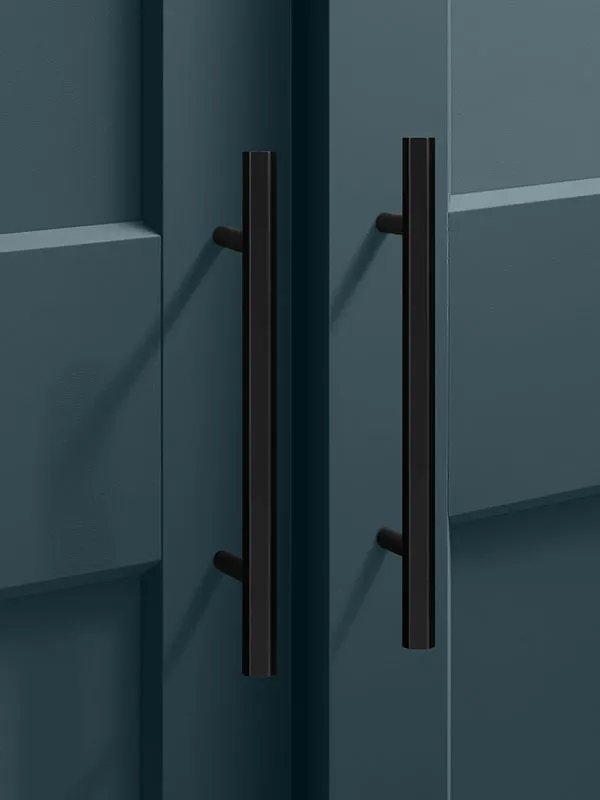 Black hardware adds instant edginess to your wardrobe, whereas classic, elegant finishes like gold bring warmth and luxury.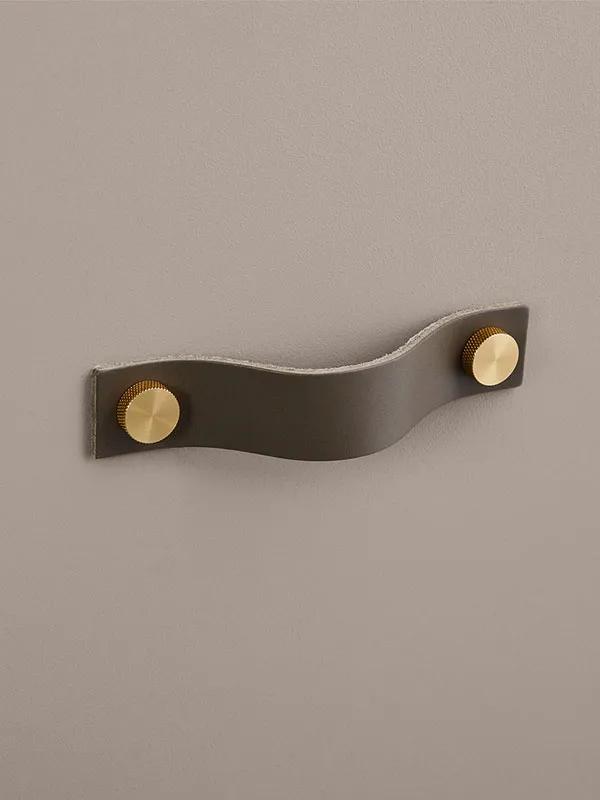 Choose sizes that suit the individual unit rather than carrying the same size handle across the entire room. Styles available in multiple sizes create a cohesive design that flows across your space.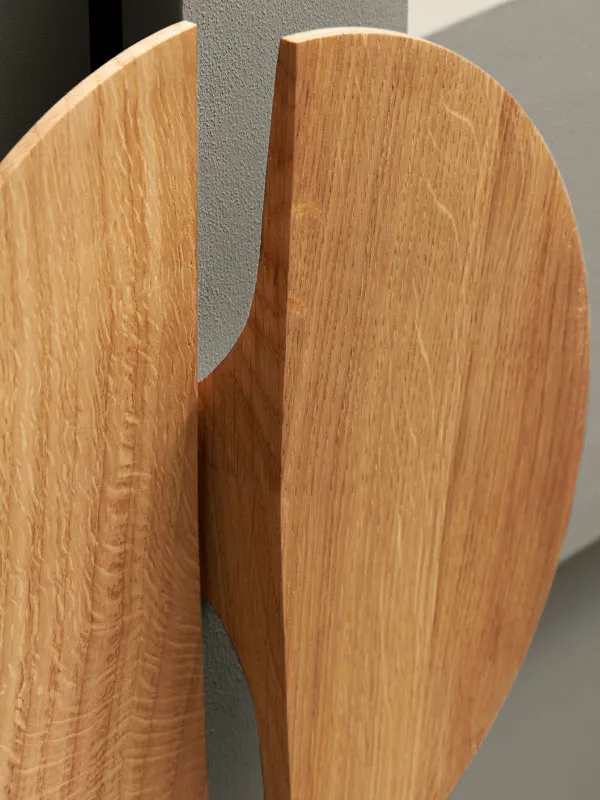 Wooden wardrobe door handles reconnect you with the outside world, instilling calmness and serenity. Install with other wooden accents to create a beautiful, relaxed space.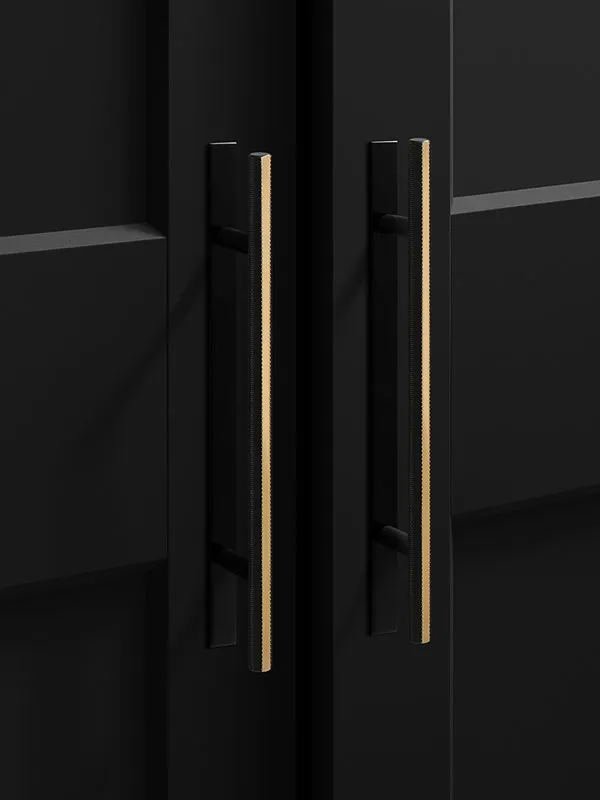 Wardrobe handles with plates are ideal if you're replacing your handles with something bigger. Nifty back plates cover up any holes, preventing unnecessary DIY like filling and sanding.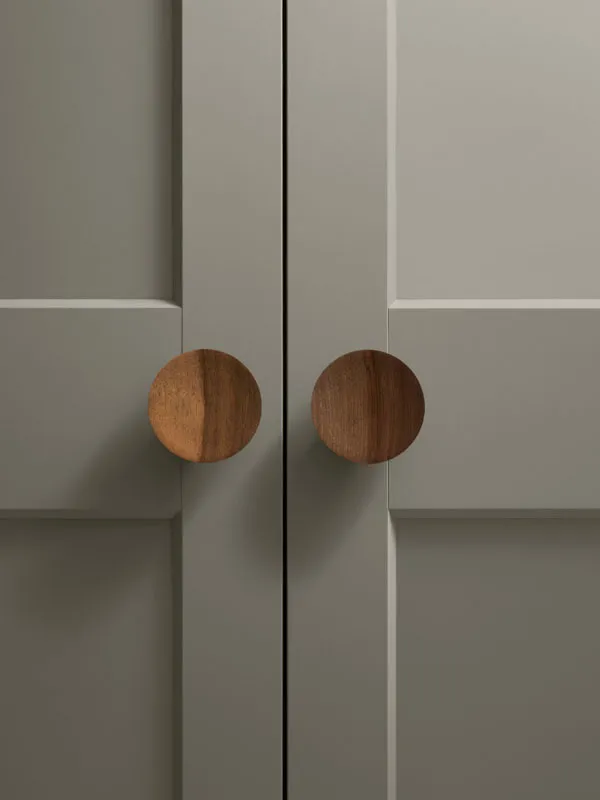 Circular or disc-shaped wardrobe handles introduce curves to the parallel lines of your wardrobe doors, softening harsh lines and creating a calmer bedroom space.
Ready to transform your bedroom? Take the next step to creating a tranquil and serene space by investing in beautiful built-in wardrobes that conceal all your things from sight, giving lots of extra space.
Show us your wardrobes
We'd love to see how you've used our wardrobe handles to stamp your own style and personality on your space. Tag @dowsingandreynolds on Instagram – we can't wait to see your ideas!