Faux Foliage: Why it's time to fake it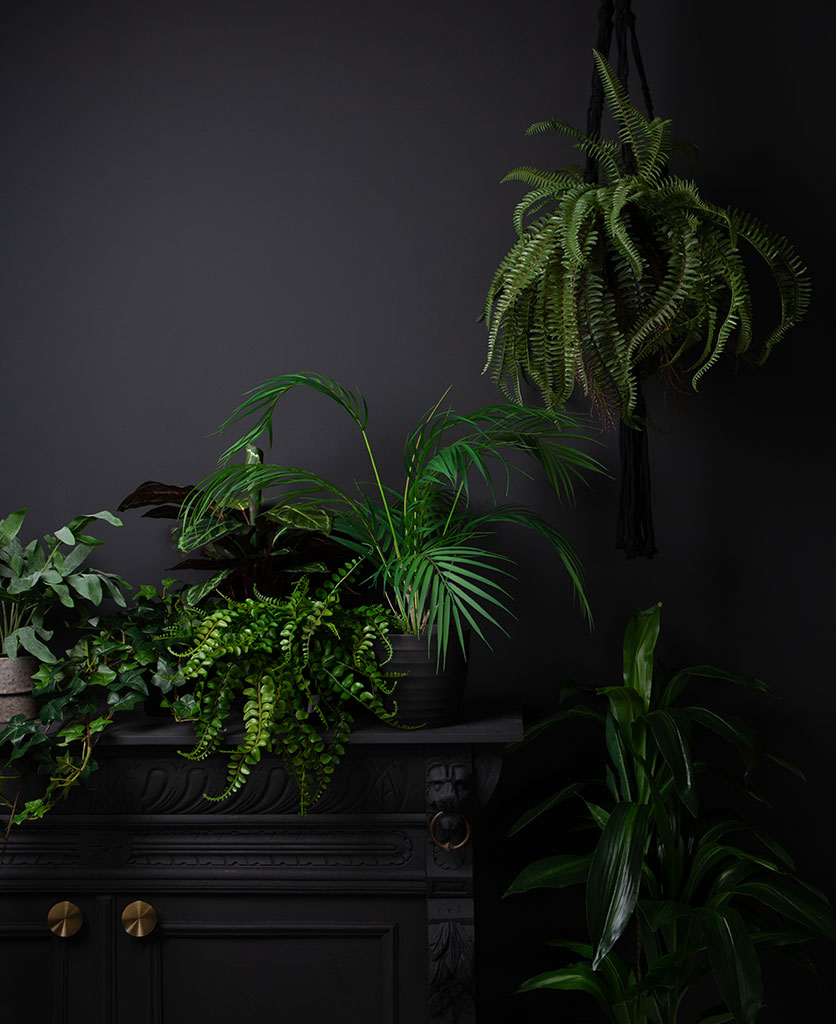 Never has there been a better time to launch a range of faux foliage – we seriously can't stock the shelves quick enough to keep up with your demand! So when, and how, did the humble artificial plant become such a style icon? I chatted with D&R's co-owner and style enthusiast, Ally Dowsing-Reynolds, to get the lowdown on its meteoric rise, and find out the lengths to which she went to source our fabulous range of fake plants.
Love hate relationship
Like many of us, Ally is a real plant lover but also a self-confessed occasional plant neglecter. And let's be honest, sadly it's incredibly easy to kill a plant. By the time you realise its demise is imminent, it's generally too late to resurrect it. Now don't get me wrong, we're not poo-pooing real plants, but understanding their individual needs can be tricky and very time-consuming. The amount of light, heat, humidity and water each plant needs is a fine balance, and one which we all too often fail to achieve.

Best of both worlds
Obviously there are some real house plants that are easier to look after, and it was with this in mind that Ally started to consider supplementing these (the ones that seemed to thrive on neglect!) with artificial ones. Mixing and matching means you get the practical benefits of fake plants – low maintenance, hypoallergenic, non-toxic to pets and 'thrive anywhere' – with the health benefits of real plants. Although you may be interested to know that fake plants also have been proven to have a positive psychological impact too… Humans have a need to stay connected to nature for good health and spirits, and this connection doesn't just happen when we are surrounded by living plants. So that's another feather in the cap for faux foliage!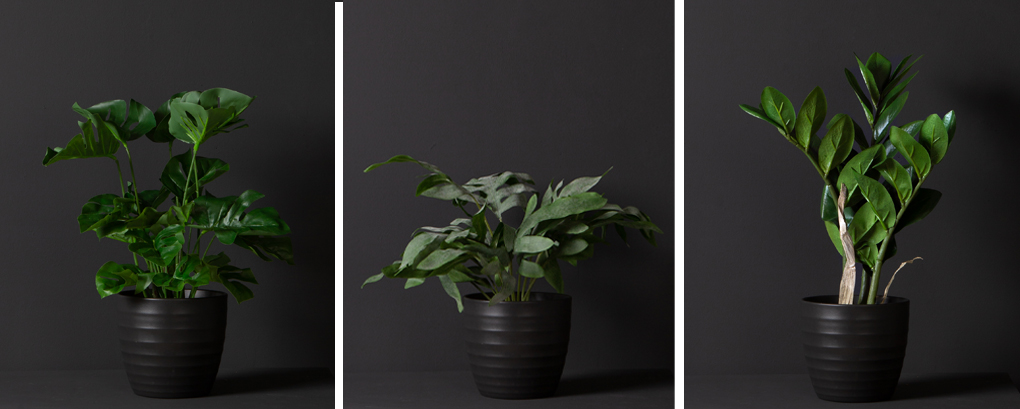 Our love affair with greenery
Most of us buy plants – real or fake – because they're beautiful, and they look flippin' awesome in our houses. From the ubiquitous spider plants of the seventies, through to the ever popular fiddle leaf fig of today, we've always had a soft spot for indoor foliage. They're an easy way of livening up a shelf, sideboard, chest of drawers, empty corner, you name it. They complement every type of décor from crisp white modern to eclectic boho, plus you get so much bang for your buck. Ally's well known for her love of all things dark when it comes to interiors, and for her, plants, alongside quirky pieces of artwork are the icing on the interiors cake. In her own words, she's a "home faffer", which is clearly evident from these beautifully styled images of her own home…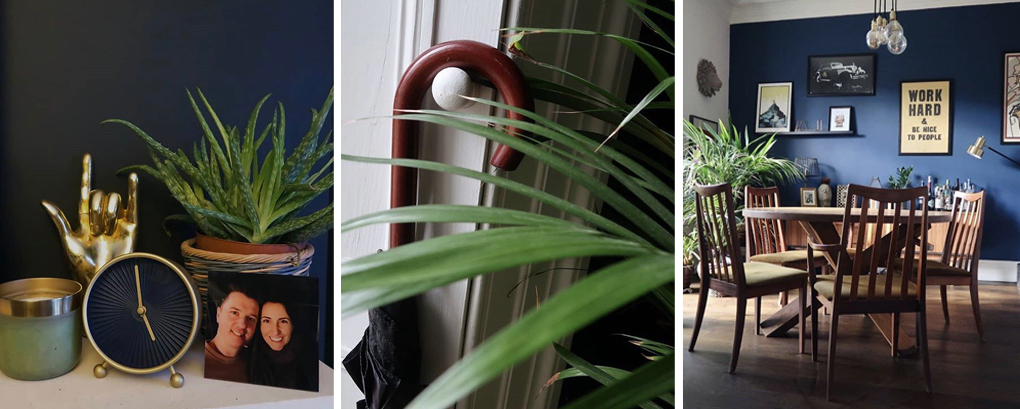 Faux gets realistic
For those wanting to style their homes with foliage in the seventies, it was a case of go for the real deal, or massively comprise your design morals and plump for very suspect looking artificial plants and flowers. And let's be honest, there was definitely no fooling anybody with those garish plastic-y looking monstrosities! But as with most things, manufacturing methods have become much more sophisticated over time, and gradually we've got to a point where finally, a small number of manufacturers are able to produce artificial plants that are incredibly lifelike.
The search for the perfect specimen
Ally spent a good year looking for the very best fake plants, however nothing ever met her expectations. She's very particular, so the colour, the shape of the fronds, and the detailing needed to be incredibly realistic. Even up close. For her, the detail was always lacking. It was at a design show where she finally found some that surpassed her rigorous standards. Ones that she would be proud to sell under the D&R brand and would be happy to put in her own home, in a beautiful pot, safe in the knowledge that they will look just as good two months time.
The darling of social media
It's fair to say that Instagram has played a huge role in the rise of the house plants' popularity – you try finding a beautifully styled interiors image that doesn't feature some kind of plant and you'll be searching for a long time! And it's this opportunity to share our treasures, styling tips, bargains and interiors advice that has fuelled our passion for all things green, and inspired us to take 'bringing the outdoors, indoors' to a whole new level. Whether they're fake or real, it seems we're all getting a huge amount of enjoyment from having plants around the home or work place.
Images courtesy of @just_another_30s_fixerupper, @annas_attic_interiors_shop and @myinspiredhaus
There's no time like the present
With plants at the forefront of everyone's minds when it comes to livening up our interiors, adding a fabulous collection of faux foliage to D&R's range of beautiful things for the home feels like absolutely the right thing to do, right now. It all comes back to our 'design details matter' mantra, which is always at the top of our list of priorities when it comes to designing and sourcing new products. And with Ally's unwavering commitment to bringing you only the very best, it means that nothing makes it into our carefully curated range that hasn't been scrutinised by Ally herself, and passed the "would I have this in my own home?" test – and that is no mean feat!