Add hex appeal with hexagon mirrored tiles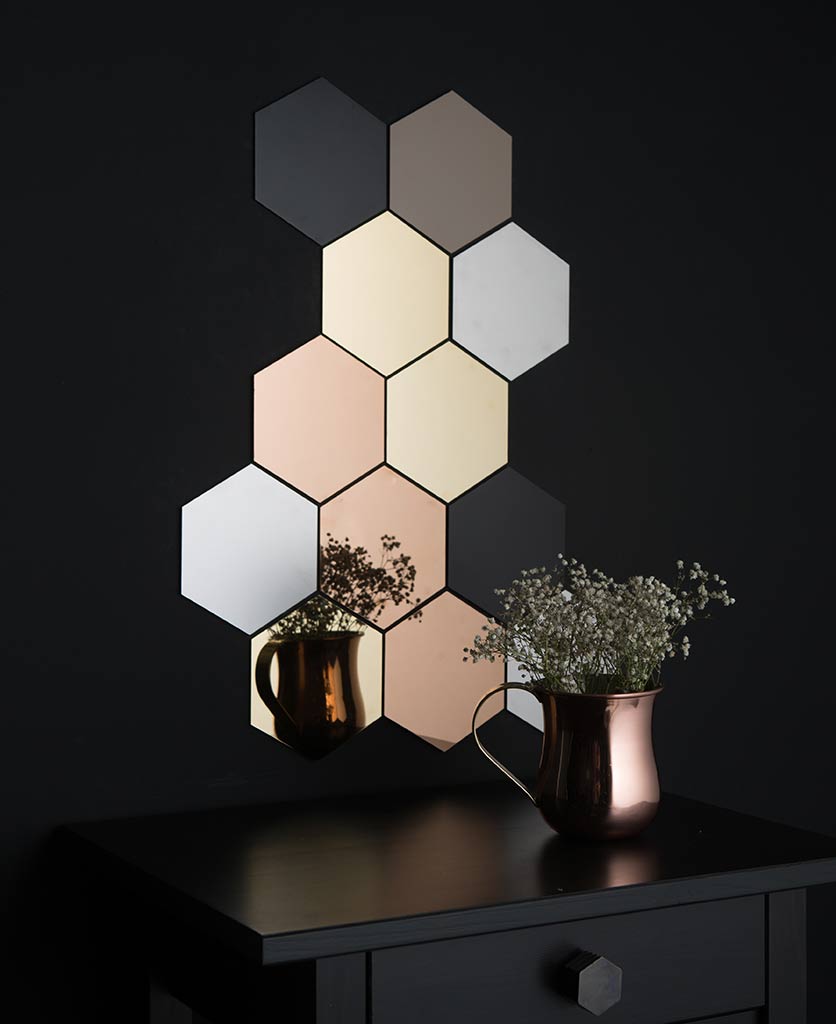 Hexagons are appealing for many reasons, the symmetry of them pleases the perfectionists among us. But did you know that many religions view the hexagon as a symbol of harmony and balance? What more of a reason do you need to showcase some of our gorgeous hexagon mirror tiles? I mean, everyone loves a bit of harmony in their home right?
You may have seen our gorgeous hex tiles and thought to yourself wowzers, they are pretty darn special, how do I introduce them into my home? Well in the classic 'How 2' stylee, I'm going to offer some inspiration on how to show off these little hexagonal treasures and turn your home into a modern-day Aladdin's cave.
The great thing about hexagon mosaic tiles is that they tessellate perfectly. You can, as the name suggests, create a mosaic out of them… On a whole host of surfaces. They remind me of making collages as a child, but on a grander, more sophisticated scale. For starters, they're made of luxe metal and don't even get me started on those fabulous finishes. Copper, gold, black, rose and steel a colour combination made in heaven. Even if I do say so myself.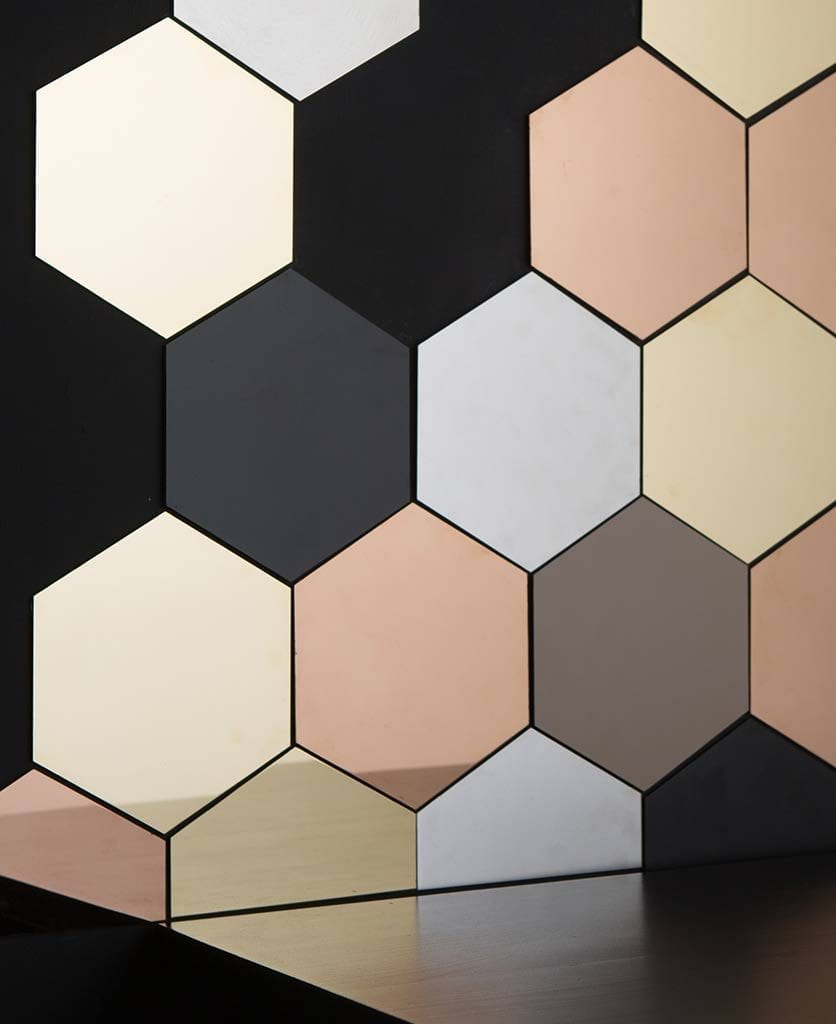 Where to stick them
Now you've decided that you just have to have these honeycomb tiles in your life, the next decision is where you're going to stick them – sensible suggestions only, please. The wonderful thing about these tiles is that they look pretty amazing anywhere.
My favourite way to use them is as something arty to break up a bigger expanse of wall – just arrange a cluster of reflective hexagonal tiles in a geometric shape. Consider them a stylish mirror alternative… Not only will it look incredible, but it'll be functional too. Winner!
Mix and match the finishes or, a block of one colour looks incredible too, especially if you continue the theme by coordinating with our Bauhaus drawer knobs, hive handles and Marlene shelf brackets.
If you're in more of an upcycling kind of mood, and your furniture is in need of a bit of a revamp… Guess what, hex tiles work here too. They're available in a small 60mm all the way up to 100mm, making them versatile enough for the smallest of renovations. Go bold with brass or play it safe and sexy with matt black… Or, if you're feeling really wild, mix and match across the range for something altogether more eclectic.
We'd love to see how you've incorporated hexagon mirrored tiles into your home, so tag us @dowsingandreynolds in your Instagram photos.