Your June Insta Photos: The One Where I've Been Lusting After Your Kitchens…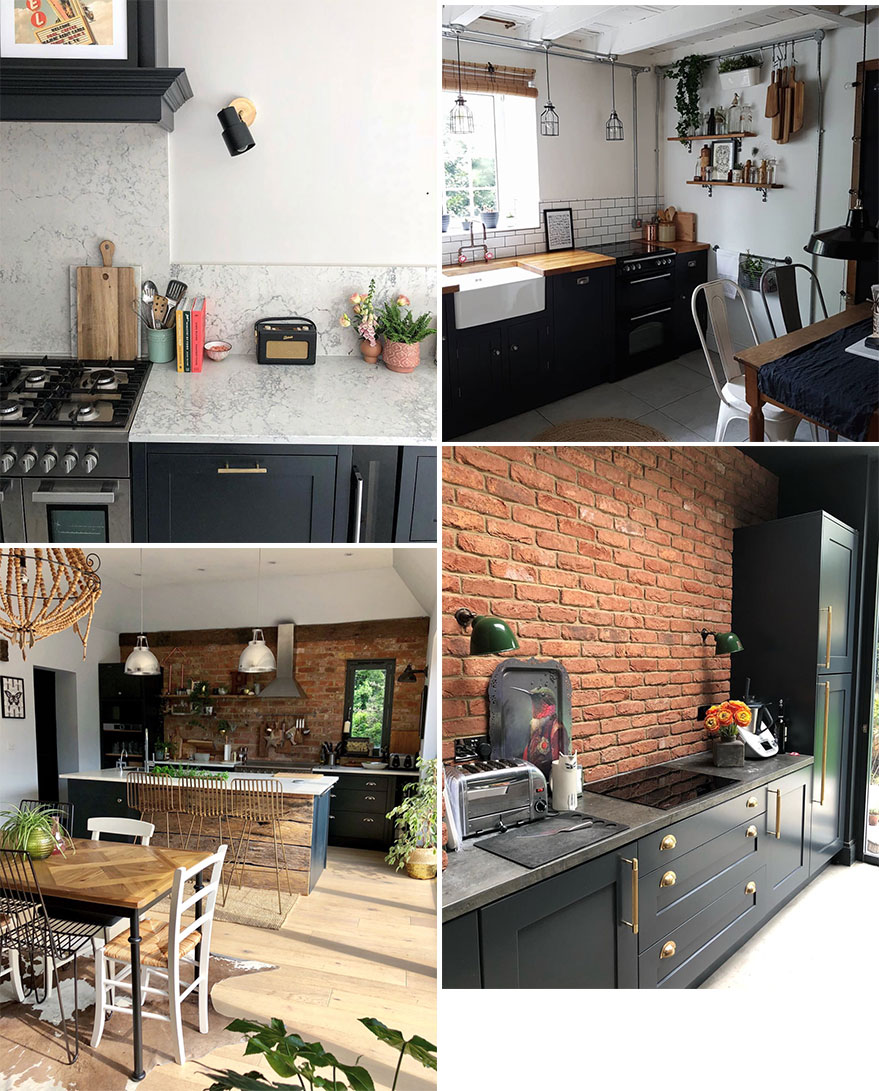 June was all about the kitchen. So many of you have been giving this room a makeover this month and the results have been absolutely lovely! You've been super busy tagging us in your photos, and I've been loving every single one of them. Seriously, it was hard to choose but I finally narrowed it down to some of my favourite kitchens…
As the heart of the home, it's the perfect room to flex your decorating skills. You also don't need to do a lot to completely change the the feel of a kitchen. A lick of paint, changing the handles on your cabinets or replacing the lights are just some of the changes you can make that instantly make an impact. Who wouldn't want to hang out in this space all the time?
The kitchens we've been lusting after…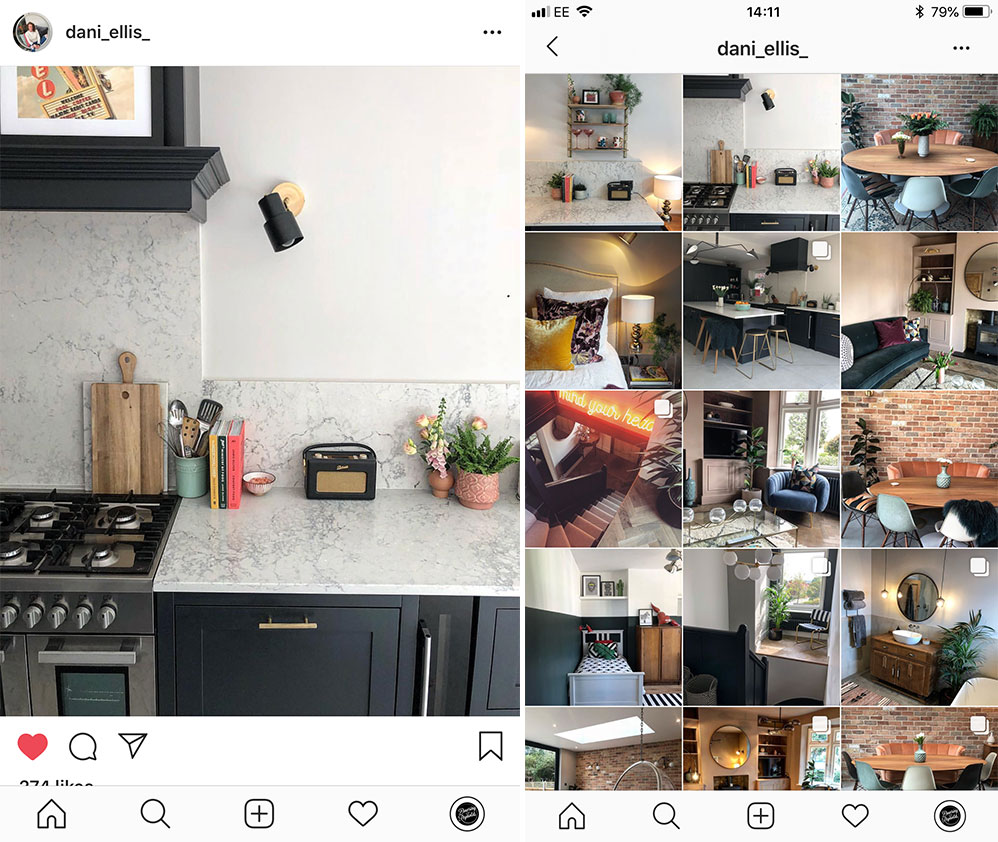 Dani_Ellis_' Marble Kitchen Dream
If there's one room I lust after in Dani's home, it's her stunning kitchen. Her whole house is a dream, but I'm a sucker for a white marble countertop and splashback. I love her mixture of light worksurfaces with dark cupboards, complete with brass accents. Our Skyscraper handles are taking centre stage against that gorgeous dark blue. It's the perfect combination. What I also like is Dani shows you that you don't have to stick to just one metallic, our brass handles work well against the stainless steel oven and hob.
Check out more of Dani's gorgeous home on her feed.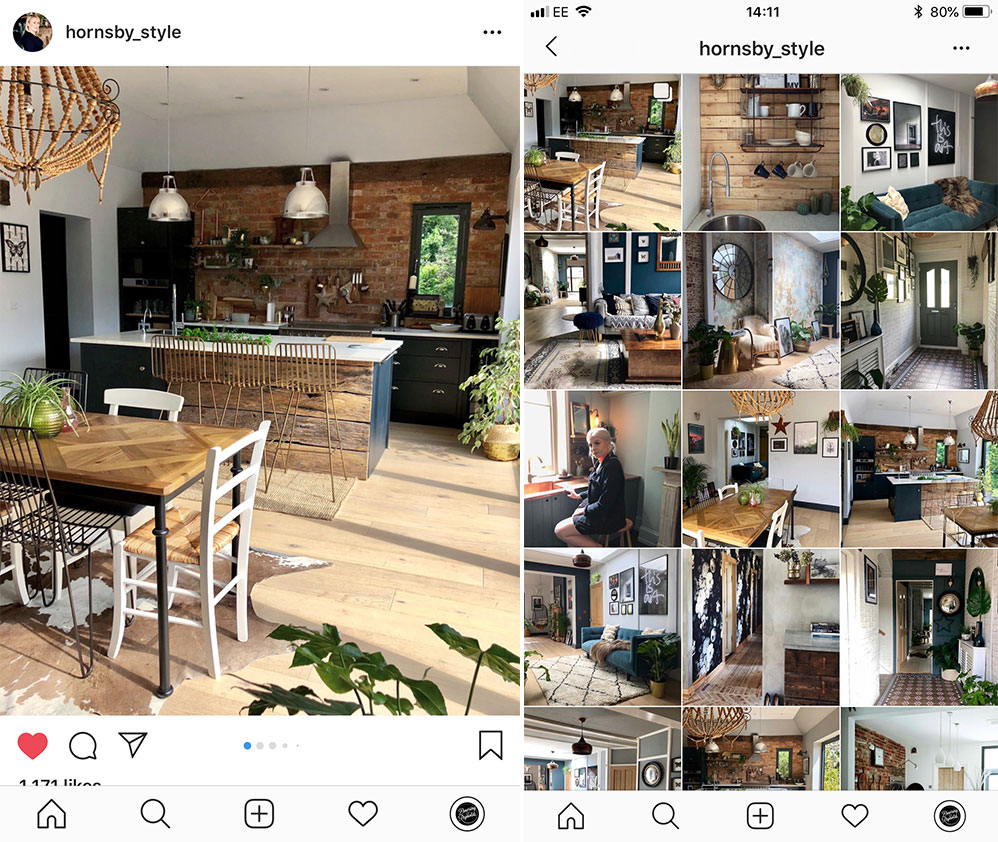 Hornsby_style's Barely-There Walls
Sharon's home is a firm favourite in our hearts – as is the lady herself! She wanted to change up her kitchen in time for her Sassy Home Style Kitchen Party. Sharon decided to go back to basics and paint her once grey walls with our Polar Bear Selfie emulsion paint. The moral of the story? Sometimes you need to make thing simple to allow the rest of your room to shine. By painting her walls a barely-there white, Sharon's stunning kitchen is the main focus. We're obsessed with those brick walls and rustic wood panelling. Sheer perfection!
See more Sharon's home on her feed.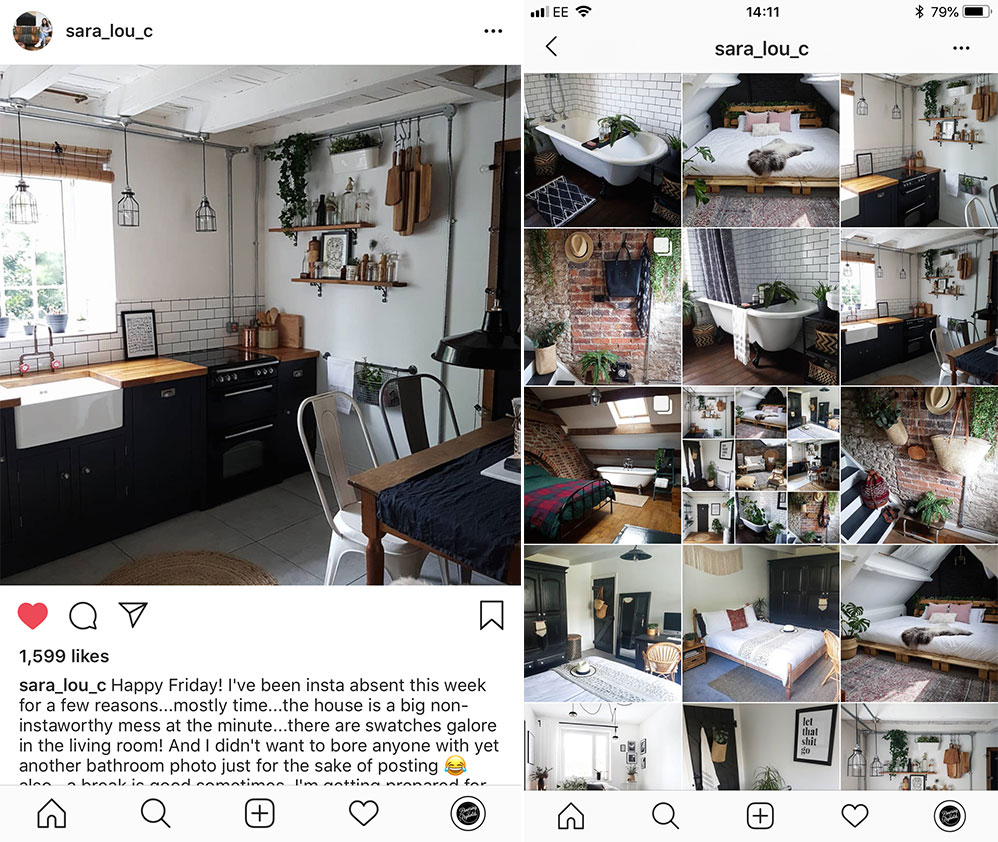 Sara_Lou_C's Simple But Chic Pendant Lighting
I love a good lighting feature. Something different to just a single pendant in the middle of a room can make all the difference. Which is why I'm drawn to Sara's kitchen. She's used our Domed cage light shades along with some of our fabric cable to create stylish lighting that doesn't distract from the rest of this gorgeous space. We love Sara's quaint kitchen and how she's incorporated an industrial touch into the room with conduit piping and concrete flooring.
Head on over to Sara's feed for more images of her home.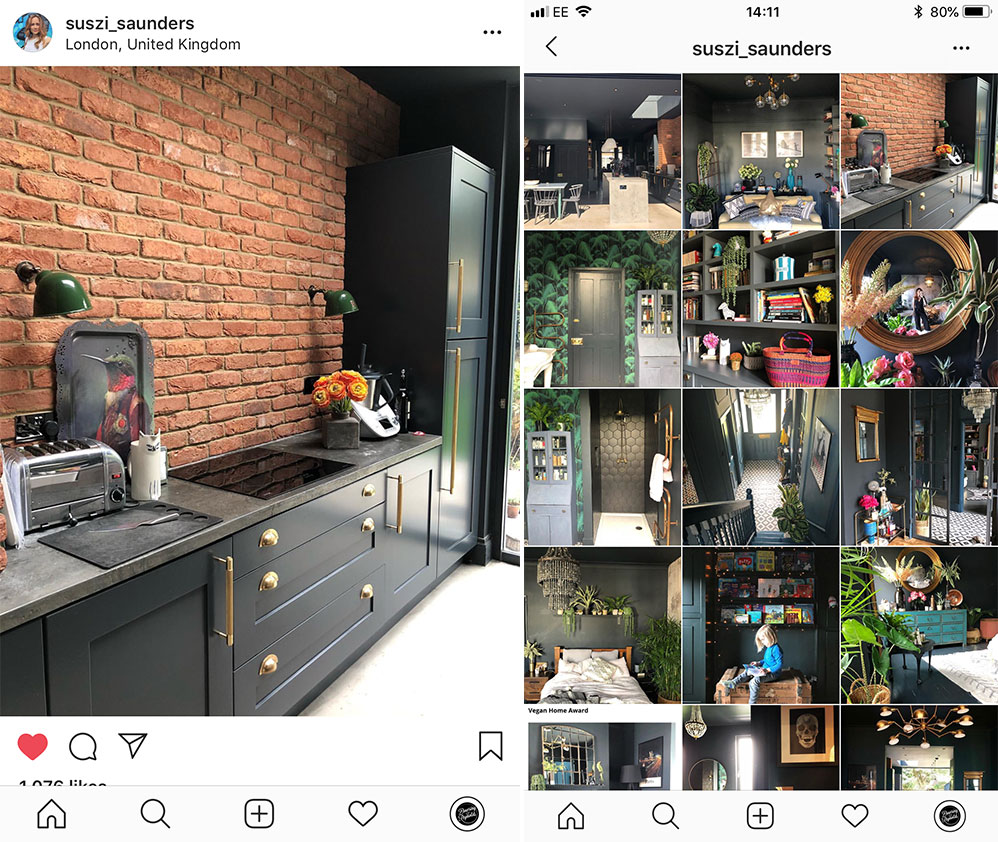 Suszi_saunders Deliciously Dark Kitchen
Suszi's stunning kitchen proves it… Dark kitchens aren't going anywhere any time soon! What's not love about it? It's sleek, minimal and dramatic. Again, we've got a navy/brass combo. If it's not broken, don't fix it! Our Bothy cup handles are the most convenient handle to have in a kitchen, as well as looking utterly stylish. The exposed brick wall adds a touch of warmth to the room and is a lovely contrast to the steel countertops.
Peruse around Suszi's home by checking out her feed.
Want to see your feed featured in our next monthly roundup?
Make sure to tag us in your pictures featuring our products. And, use our hashtag #dowsingandreynolds, or simply have a scroll to gain some inspiration. You never know who might be featured next month…