Ally Dowsing-Reynolds on the finishing touches that play to your senses
This article first appeared in Real Homes Magazine in February 2022.
All photography by Katie Lee, Beautiful Homes in the North.

To celebrate ADHD Awareness Month, our CEO, Ally Dowsing-Reynolds, is sharing her top tips on creating a home that works for wonderfully neurodiverse minds.

This week, Ally looks at tailoring the finishing touches around your home to your unique senses. Discover how to provide your brain with the stimulation it needs, whilst creating calmer environments that allow you to focus when the moment calls for concentration.
Colour, art, and accessories are often thought of as the fun parts of doing up your home. Did you know that they can also really affect how you feel in your home every day? For people who are neurodiverse in ways such as ADHD and ASD (Autism Spectrum Disorder), they can have an even bigger impact. As neurodiversity such as ADHD is becoming more widely known and a lot of us realise that even if we aren't diagnosable, some of the traits do still resonate, it's handy to understand why the 'fun' parts of the home can affect us so much.
It's all about senses. Those wonderful things which help us to process our surroundings. People with ADHD process sensory information differently and often seek stimulation through touch, movement, or sound. We are easily under- and over-stimulated by our surroundings. This sometimes creates distractibility or hyperactivity, which can lead to not finishing important tasks.
ADHD minds crave stimulation and if you deny it all the time,
our fun-seeking minds are going to act out.
So, you'd think we need lots of nice soothing neutral interiors, right? Not always. There's a misperception that just because people with ADHD are likely to get distracted more, that we always need less things around to distract us. It's all about context.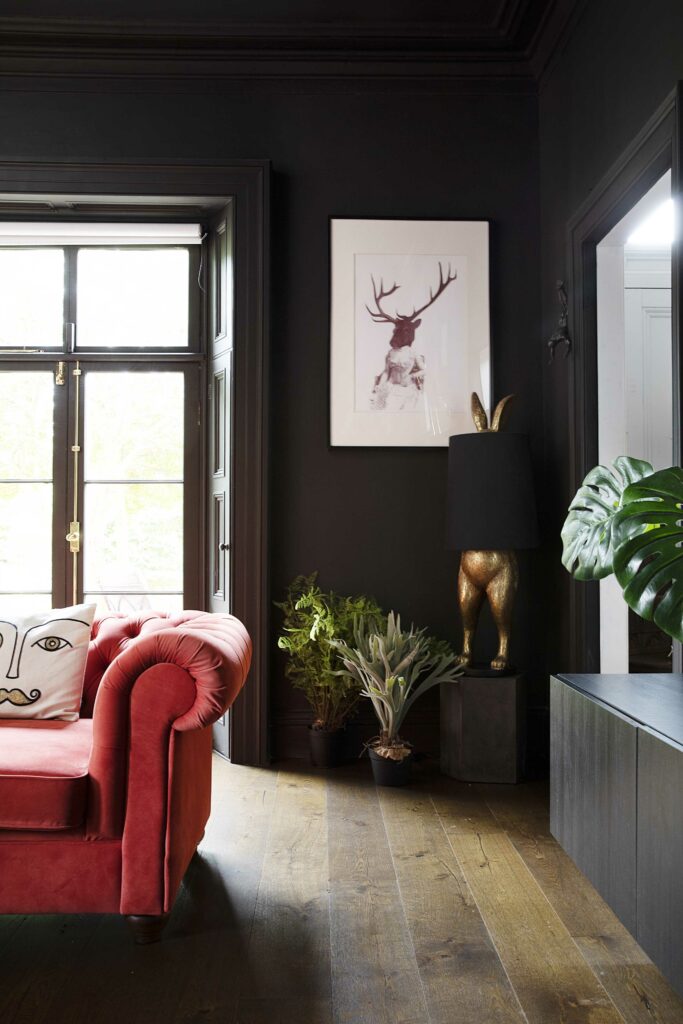 Which colours where?
When we are working, say from a home office, it's important that we can focus on the tasks at hand. Not getting distracted by things around us is key here, so you might want to keep the décor fairly calm, neutral and non-stimulating. I, for example, wouldn't have repeating patterns or wallpaper in a room where I need concentration or focus. I probably wouldn't go for yellow either in a room like this. Psychology researchers have found yellow to be the most fatiguing and most sensory-loaded colour.
Green, on the other hand, is soothing. Greenery around our desks, in the form of real or faux plants, can really help us to feel calm and focus. If you want to stay away from neutral walls, it's believed that light greens and blues are the most welcoming colours for people with sensory issues.
And it's not just about our sight, other senses can come to play too. I have an oil diffuser with a blend of essential oils which I've researched to help my ADHD in terms of concentration (a few drops each of rosemary, vetiver, frankincense, chamomile and peppermint).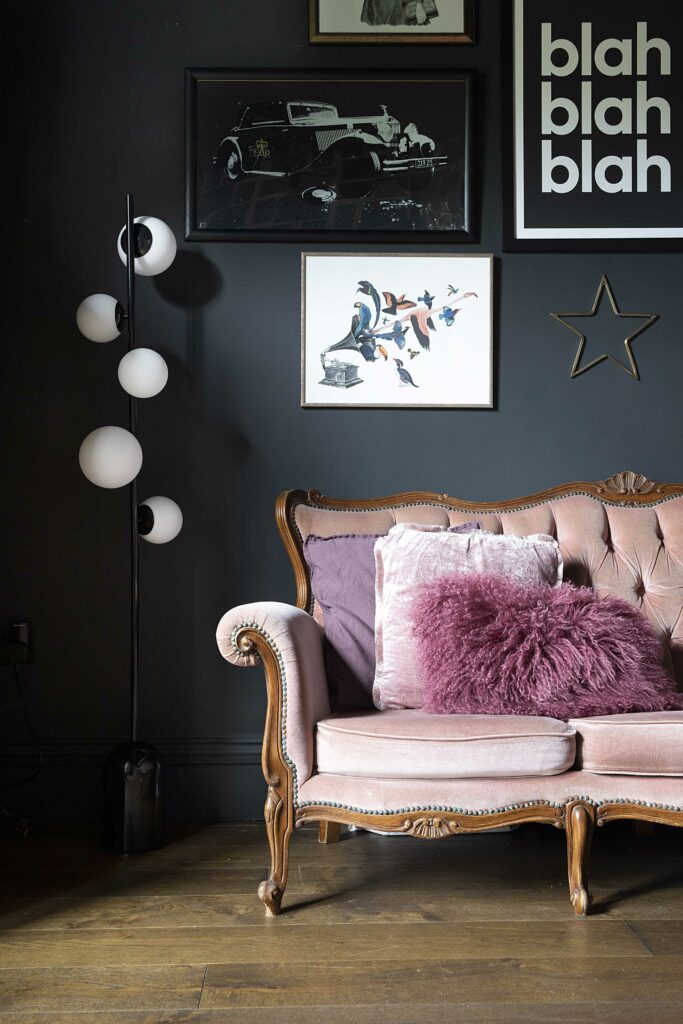 Adding points of interest
When we are being more sociable or creative, then bring on the stimulation! We don't need to have our homes devoid of distractions all the time. ADHD minds crave stimulation and if you deny it all the time, our fun-seeking minds are going to act out. Have a think about the spaces in your home where you might want to feel creative or inspired. Maybe your dining room, where you have conversations over food, could benefit from a library of books? Some stimulating art? Maybe your kitchen, where you might want to feel inspired, needs some beautiful accessories to catch your eye? A brightly coloured wall?
A lot of times, people who are neurodivergent need areas where we can get our energy out. Game rooms aren't just fun social spaces, they can be great for excess energy. The same goes for having a chalkboard in a room where we can doodle or draw.
It all comes from understanding how you want to feel in a room. And that could change at different parts of the day. For example, in our living room during the day, our little daughter plays in there and we often read magazines or spend time with her. The art is playful and stimulating to match. On an evening, the dark walls and lighting placement (on dimmers to turn it all down) bring in a cosy and relaxed feel. The stimulation is brought down a few notches and we can relax, read or watch a movie.
Soothing textiles like comfy pillows or blankets
can create a sensory haven that promotes relaxation.
Pulling it all together
And let's not forget it's not just about sight, it's also good to think about touch and smell. Soothing textiles like comfy pillows or blankets can create a sensory haven that promotes relaxation. When we use calming sensory items, our parasympathetic nervous system activates. This sends relaxation signals into the body that ease hyperactivity and improve emotional regulation. And for our smell senses, essential oils such as lavender and chamomile on an evening can be helpful for all minds, but neurodiverse ones in particular, who can find it hard to switch off. Using smell as a trigger to start this process can be useful.