Taking in your redecorated kitchen, you notice the slate-grey cabinets, brightened by a decorative light. Shelves stacked on either side of the sink are a recent addition, creating a space for mugs, jars, and wine glasses. 
Then there are the lighting components – a necessity, but not something you'd ever thought about in detail. Having realised that the colour or finish of your light's hardware can change the feel of the room, you're glad you took the time to get it right.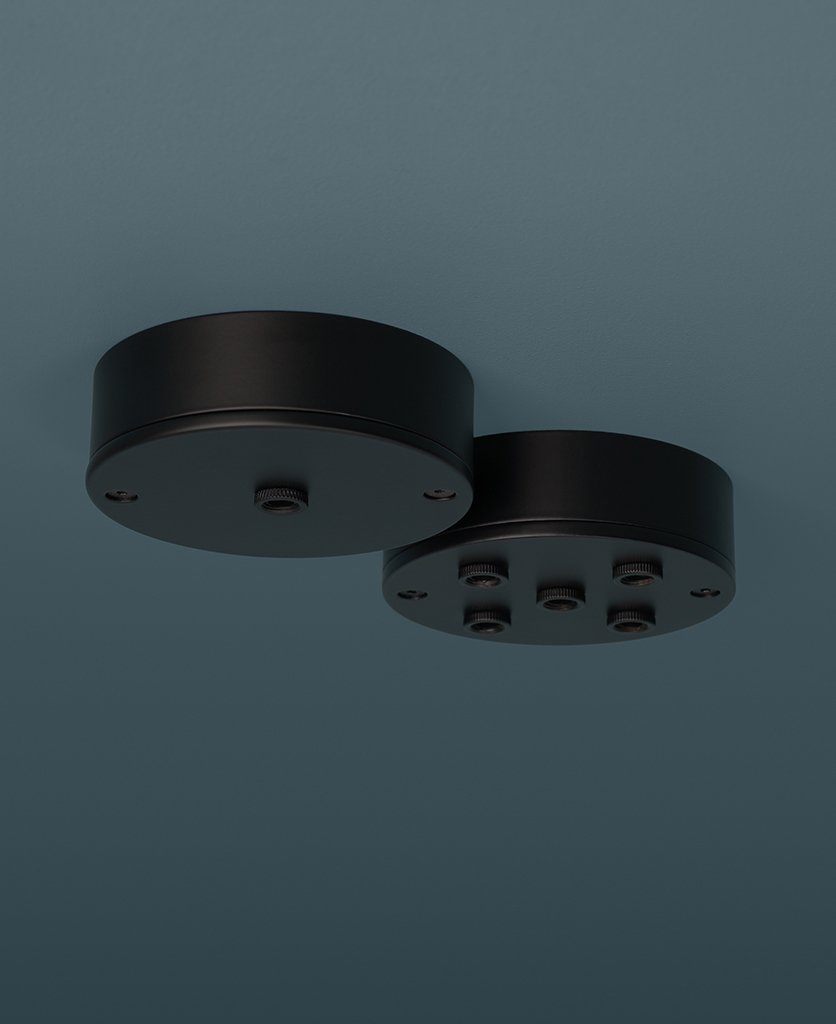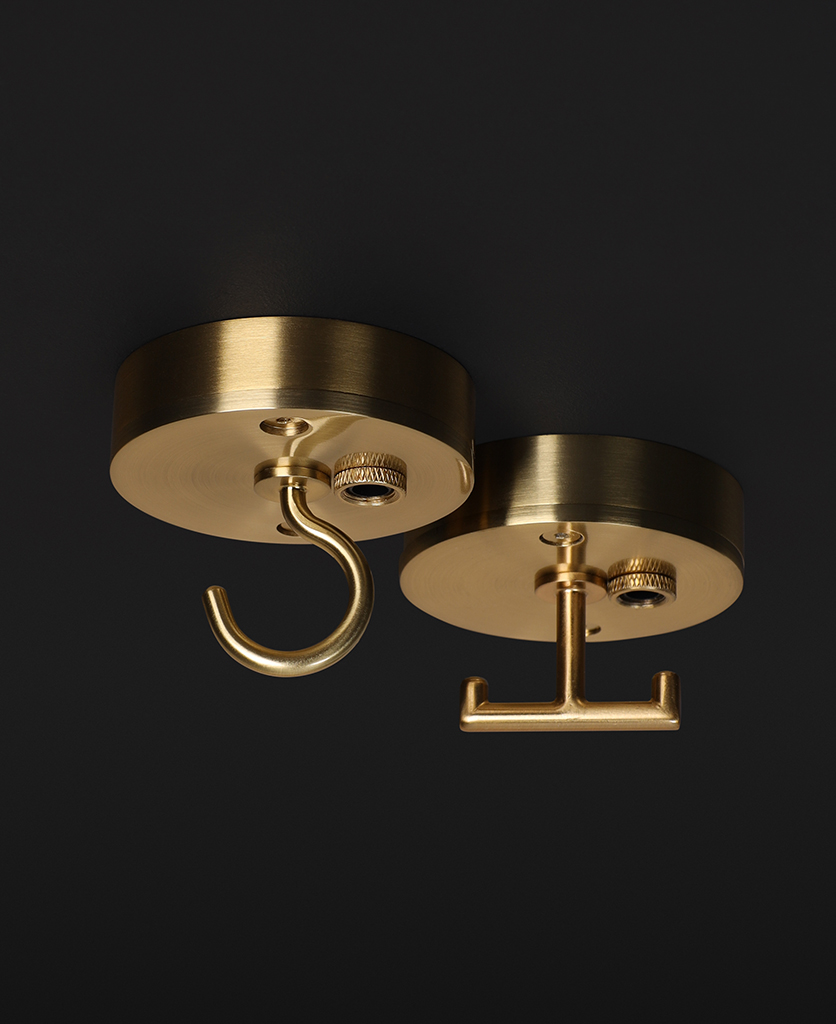 From ceiling roses in a range of metal finishes to bulb holders and beautiful fabric cables, our light-fitting parts are designed to slot seamlessly into any interior.
Illuminate your living space today.  
From functional to focal point: Explore our light fittings range
Having always been drawn to one-of-a-kind features, it makes sense that you want your lighting to be more than just a background element. Uniquely yours and beautifully curated, you know your light fittings are as much a staple part of your home as any other décor you lovingly chose – so it's a choice you're keen to get right. 
Pondering over the empty space above the kitchen island, you put down your mug and open your laptop, continuing your search. Closing your eyes, you picture a striking pendant light complete with hand-selected components. Suspended dramatically from the ceiling, while leaving plenty of space for evenings spent catching up with friends, it's just what the room is missing. 
Now all you need are some eye-catching pendant light-fitting parts.
Turn bespoke designs into home décor that makes a statement with Dowsing & Reynolds.
Ceiling roses that leave a lasting impression
Turning heads with an array of exclusive designs, our ceiling roses work well in a variety of spaces, however big or small.  
Whatever your individual style, discover a new take on a timeless design:
Available with one, two, three, and five outlet points

Three-dimensional shape to conceal wires

Easy to install for maximum effect

Suitable for a wide range of pendant lights and chandeliers

Create a cascading effect with a multi-outlet option
Simple and sturdy, it's all about the metallic finish. As the light spreads around the room, you're captivated by the sheen on the surface – an effect that's mirrored by your wall switches.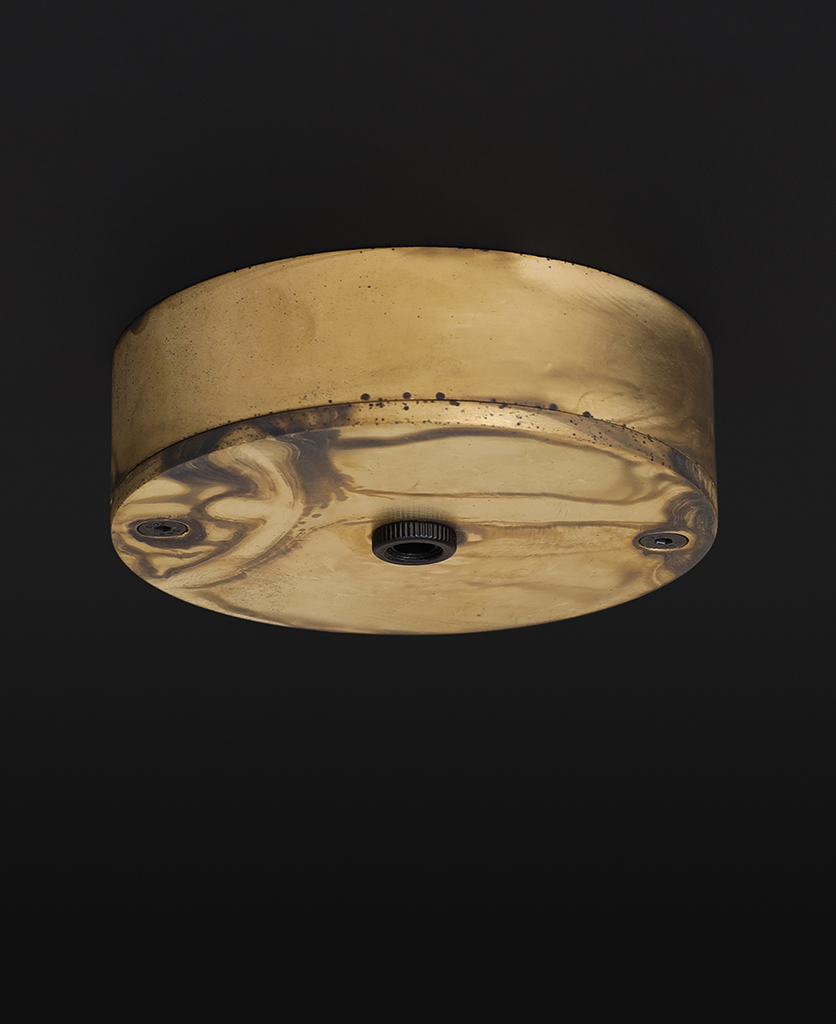 Your choice of lighting accessories has transformed a previously unfinished space into a harmonious setting.
If you're looking for something to complement contemporary-inspired chandeliers, try fittings in cooler shades of silver and chrome. For a more lived-in look, antique brass and tarnished copper tones will bring a warm glow to classic interiors.
For a bold contrast, black and white ceiling roses can be paired with cluster pendant lights to create a focal point on stairways and landings.
Fabric cables for distinctive lighting
Choosing a high-quality Italian fabric cable over a white plastic one was the perfect decision. Tracing your fingertips over the cable's woven texture, you smile contentedly. With several finishes to choose from, you're glad you chose the smooth satin sheen. It adds a glossiness to the sophisticated navy shade – a small hint of colour that ties into the room's softer accents. 
Crafted from a resilient Italian material, our fabric cables are extremely versatile. Support your ceiling lights or add a finishing touch to your table and floor lamps.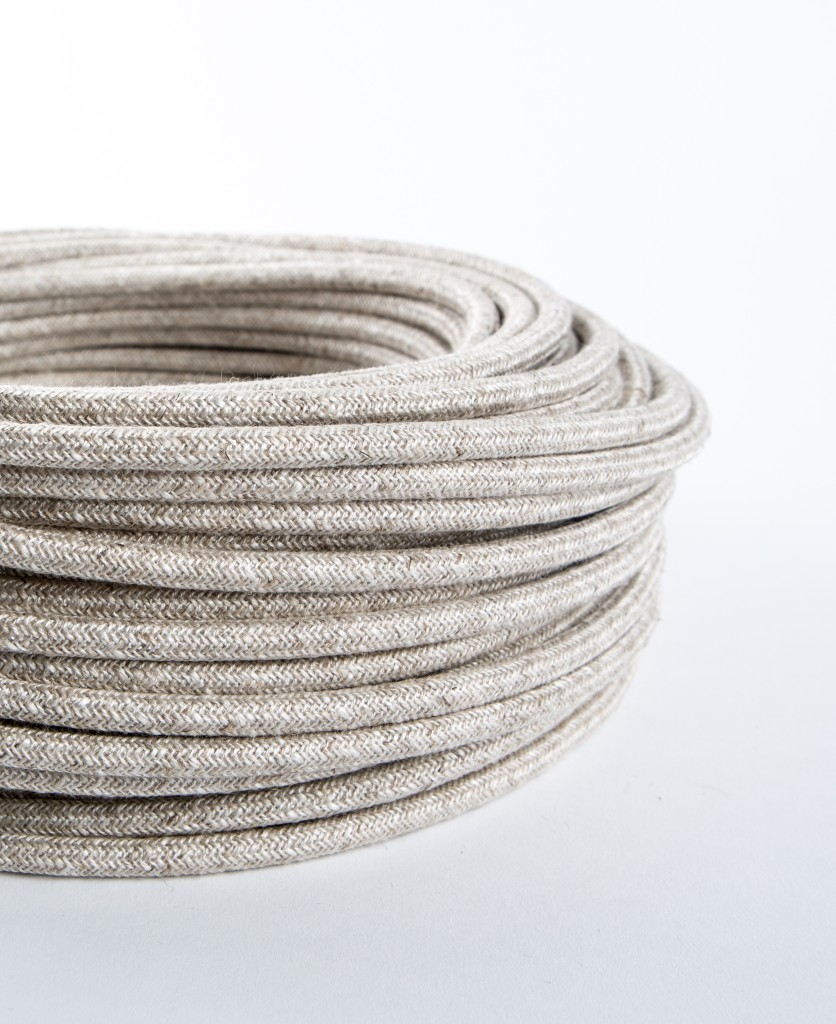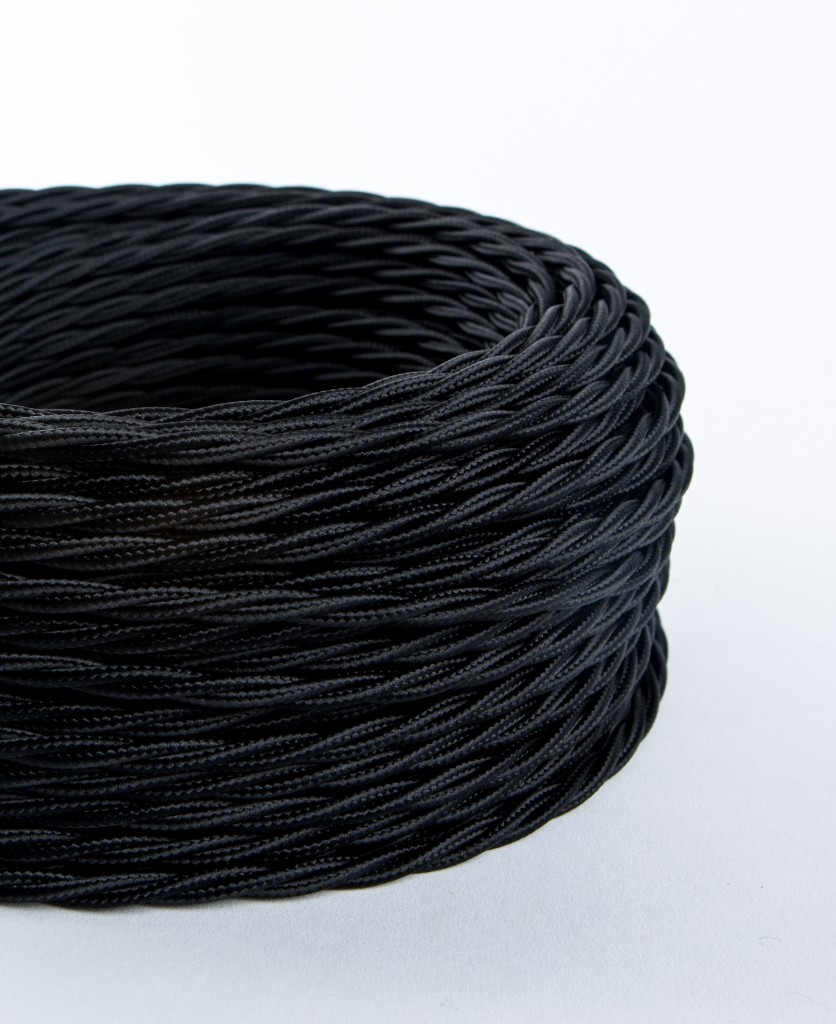 Alter the ambience with ceiling hooks
Different occasions call for different lighting setups. Whether it's creating an intimate feel for a quiet night in, a well-lit space for casual gatherings, or adding zones to an open-plan layout, the position of the light can make all the difference. 
You hadn't previously considered ceiling hooks until your most recent renovation. However, having discovered how quickly you can set the mood with a single adjustment, it's now a staple feature in multiple rooms. 
Consider placing a hook close to a corner, wall, or even above a piece of furniture like a side table or next to a chair. You can drape the pendant cable over the hook so that it hangs higher and doesn't get in the way. - Connor Prestwood - Interior Design Specialist
Create a custom lighting display with our ceiling hooks:
Choose between C and T hook shapes, depending on the weight of your lighting fixture

Securely attach them to our ceiling roses for a cohesive look

Designs range from sleek monochrome tones to intricately detailed smoked gold and tarnished copper finishes

Hidden cord grip complete with decorative knurled washer 
Wrapping the cable around the curved hook, you step back to review your handiwork. The arrangement of frosted bulbs is a work of art. Each one has been suspended at varying levels, creating a mesmerising focal point that adds intrigue.
Carefully, you step forward again and make the final tweaks –  the glass bulb feels weightless in your palm, and you're thrilled with how the elaborate effect completes the room.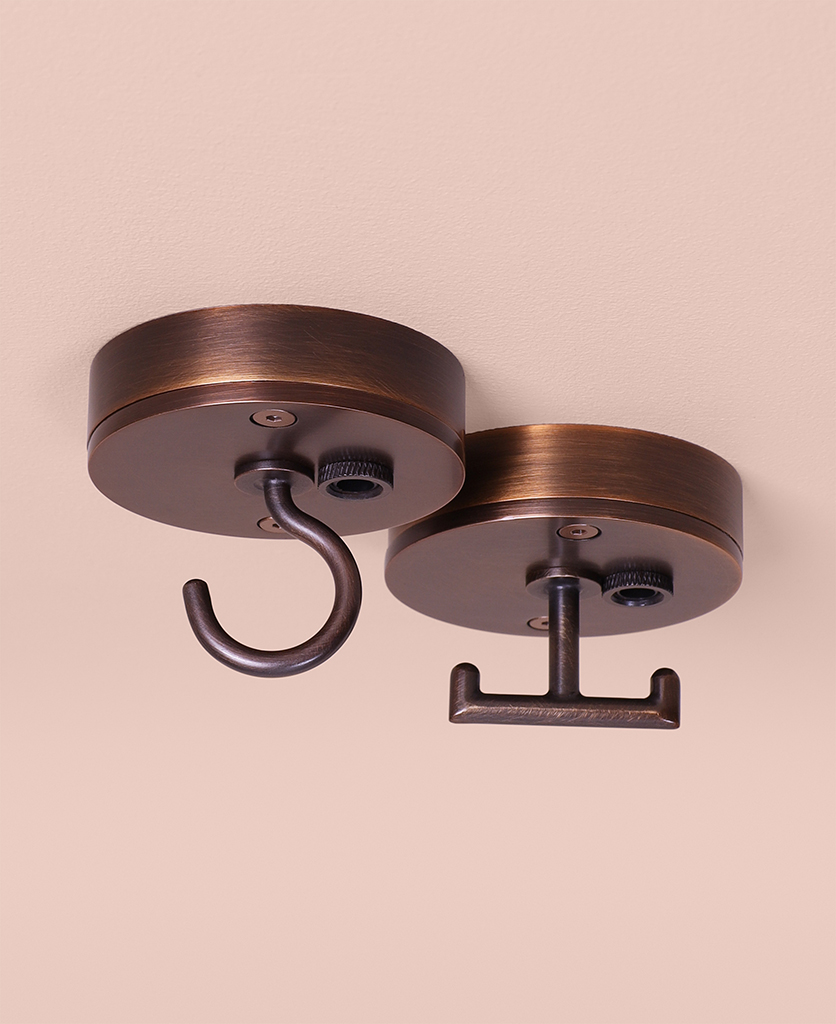 Explore feature lighting components, spare parts, and more
Whether you're looking to create a grand interior design scheme or keep things simple with a few elegant touches, you'll find all the right light accessories in our collection. 
Choose and customise a light to reflect your personality.
Looking for inspiration? Let our helpful design guides inspire your creativity: