Taps & Showers
Twisting the handle on your sink tap, you reach for the kettle and angle it under the stream of water, watching as it rushes to the surface. Flicking the kettle on, you grab a handful of spaghetti from the cupboard, placing it in the saucepan.
Carry on Reading...
With a candle warming the air and your favourite playlist filling the background, you turn your attention back to the sink, pausing to admire your new tap – slender in shape with a lustrous gold finish that catches the last of the sun beaming through the window. 
Stirring your spaghetti, you start to daydream about redesigning other rooms. The bathroom is next on your list, and a new tap is the perfect starting point. 
When it comes to fixtures for the kitchen and bathroom, you've always been drawn to elegant designs that make the everyday moments even more special.
At Dowsing & Reynolds, we have a wide selection to explore.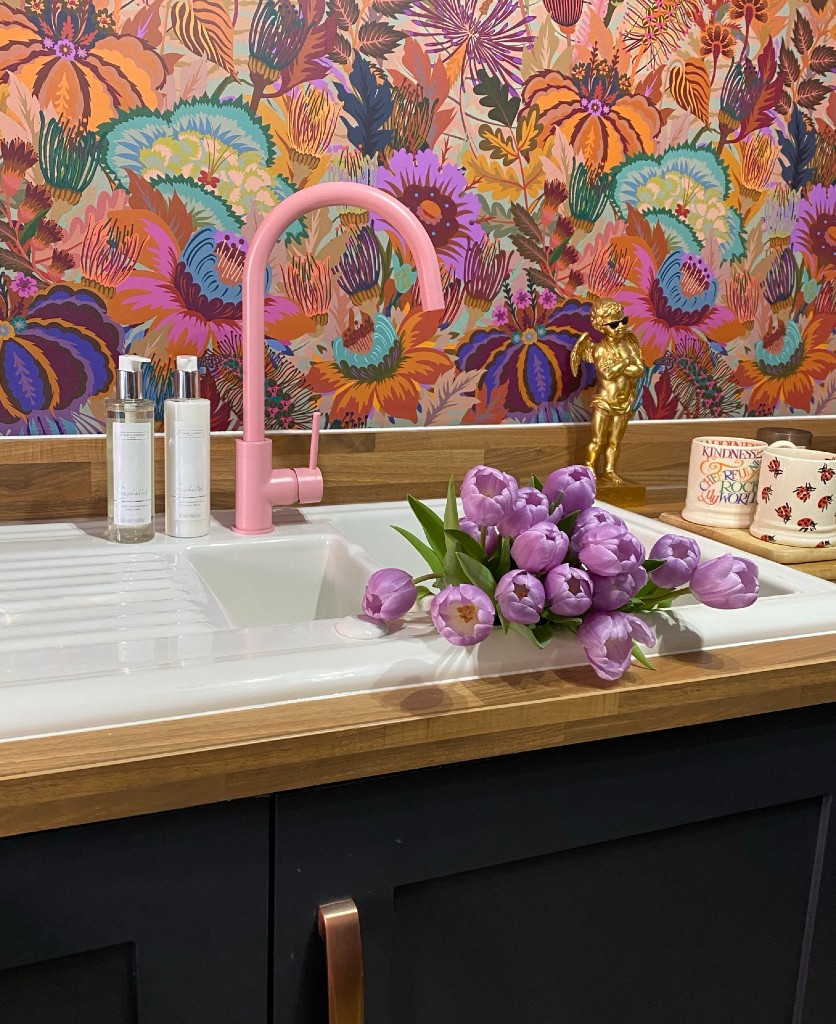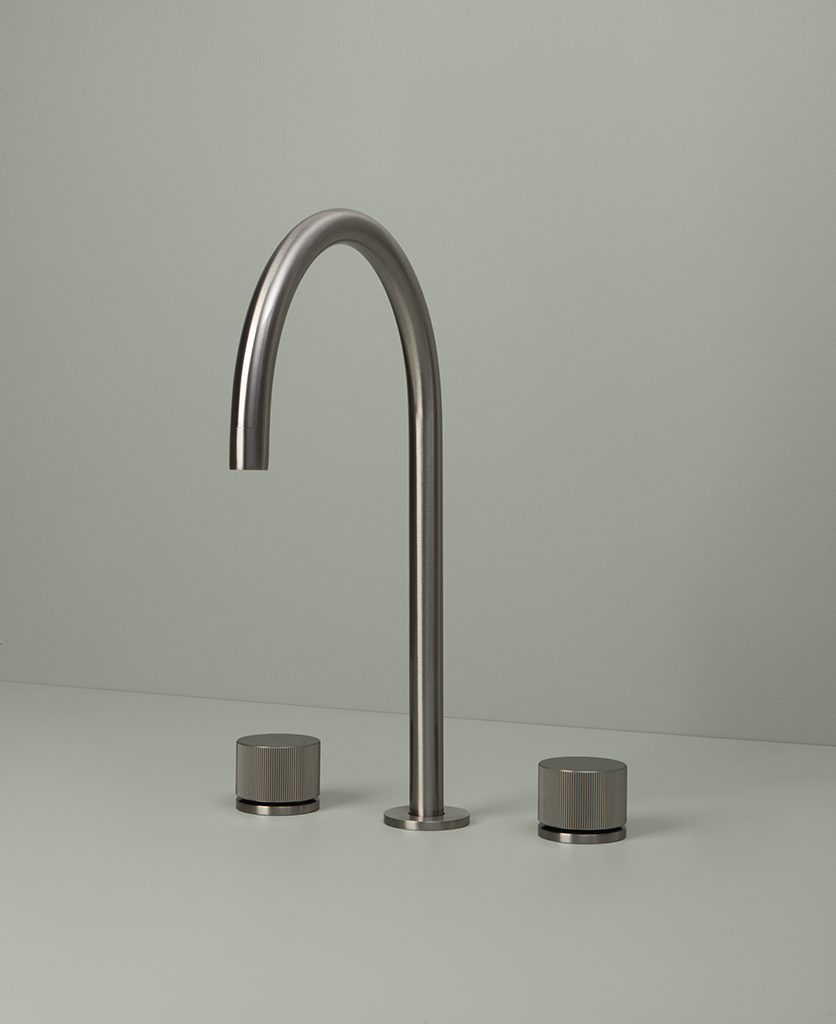 Add style to your interior with our range of sink taps
Picturing a single-handle tap with a sleek aesthetic, you started by choosing a colour that fits into your interior design scheme – something that complements your
marble worktop and metallic cookware. Then there were the practical elements to consider – features like easy temperature control, water flow, and a quality finish that doesn't tarnish over time.
Standing in the centre of the room, your eyes glance over the finer details. Midnight blue cabinets complete with gold door handles immediately steal your gaze, with a soap dispenser sitting by the sink, releasing the scent of bergamot and orange blossom as you press the pump. Foliage arrangements add a welcome touch of nature to the often busy space.
Placing an empty vase in your white butcher's sink, you fill the basin with cold water, feeling a few drops splash the top of your hand. You're glad you went for a high-arc spout tap design – it's just the right height for your tallest pots and pans.
Combining convenience with effortless style - discover tap designs to elevate your interior.
From sink mixer taps for all kinds of kitchens to wall-mounted taps for a clutter-free space, we have the solution for you. 
Go beyond the basics with modern kitchen taps
Replacing your sink tap is a quick way to upgrade rooms like kitchens and bathrooms, without spending a fortune. Choose a design that brings a rush of pleasure every time you enter the room, and it might even make you look forward to doing the washing up!
Adding the final plate to the rack beside the sink, you let out a satisfied sigh. The tap's metal surface still feels warm to touch, and as you turn the reeded dials, you feel your fingertips glide over the subtle ridges. 
Water swirls down the matching basket strainer waste and you watch the soapy suds bubble on the surface before disappearing completely.
You're so pleased with your latest kitchen additions:
Choose between single-lever taps, and faucets with stand-alone tap dials

Durable ceramic disc technology provides a smooth and precise flow of water, without those annoying leaks

Silver and gold sink taps blend seamlessly into your home décor while statement shades add a pop of colour

Swivel the tap to meet your needs, whether that's rinsing a saucepan or reaching the far corners of the sink

High-quality materials that withstand everyday use, resisting rust and mineral buildup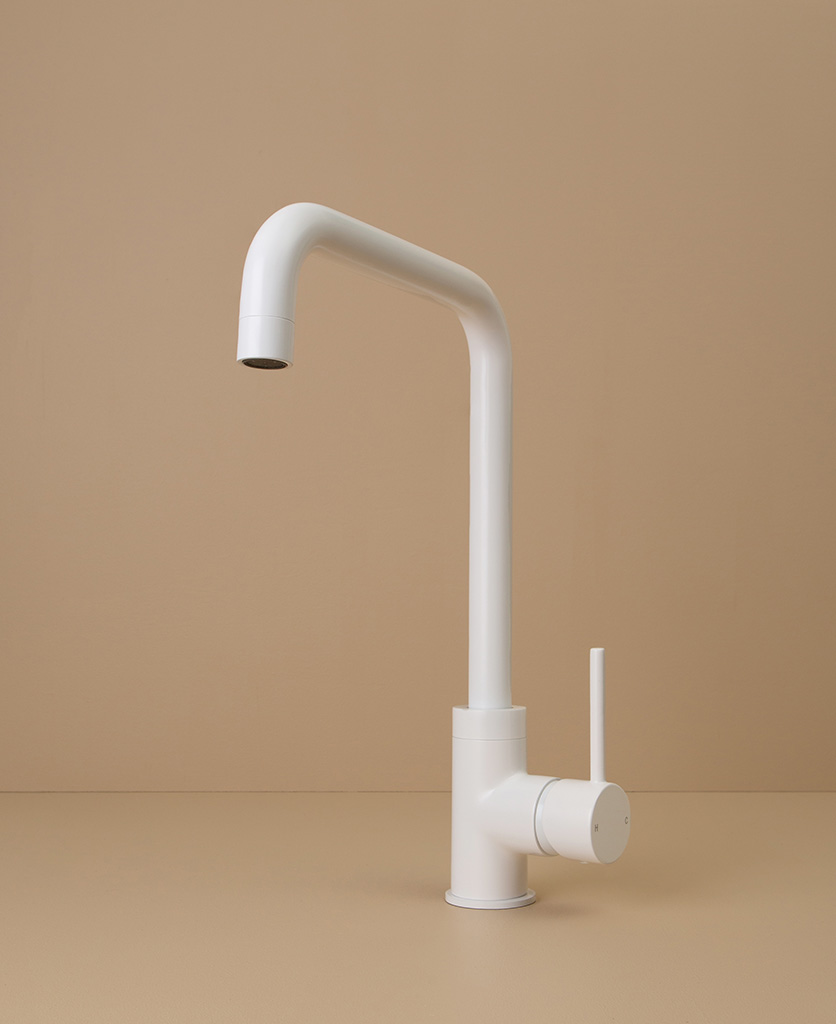 Decorative bathroom taps to invigorate the senses
The bathroom is a place for waking up and winding down, bringing a moment of quiet calm to your day. Having transformed this space into a tranquil oasis, each element, including your matching set of premium bathroom taps, now brings a smile to your face.  
There's always a lot to consider when designing a room. The first step is to get a feel for the layout and size of the space, and then narrow down your specific needs.
For small bathrooms or downstairs cloakrooms: 
Wall-mounted taps are a popular choice if you're limited in space. Elevated gracefully above the basin, you can create a clean and clutter-free aesthetic with essential items still within reach. In contemporary spaces, black sink taps create a sleek, eye-catching look.
For calming spaces with standalone baths: 
Deeper tubs can be used as a stunning focal point in your bathroom, but there's always the issue of where to put the tap. Our wall-mounted options offer a simple solution. Highlight metallic accents by choosing a tap with the same finish as other bathroom accessories. 
For larger bathrooms: 
Whatever your interior style, basin mixer taps are a versatile addition. Our single lever taps are easy to use, giving you complete control over the temperature when washing your face or brushing your teeth. Create a feature with your sink by opting for taller taps that combine sophistication with contemporary design.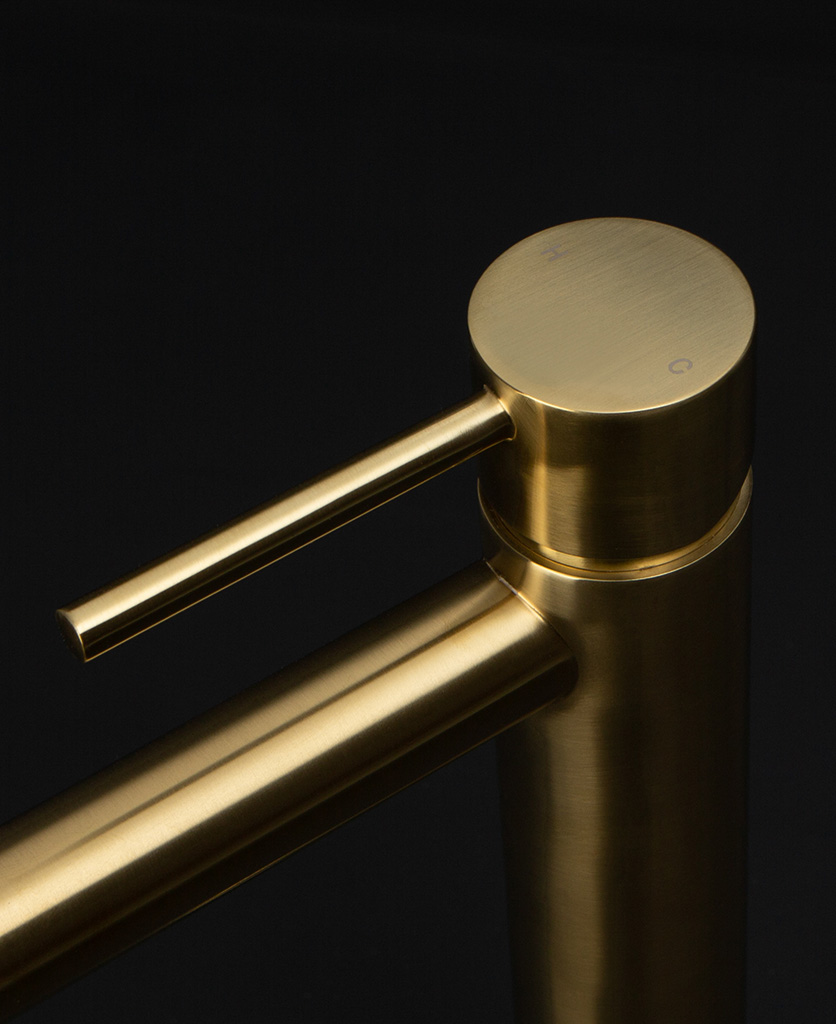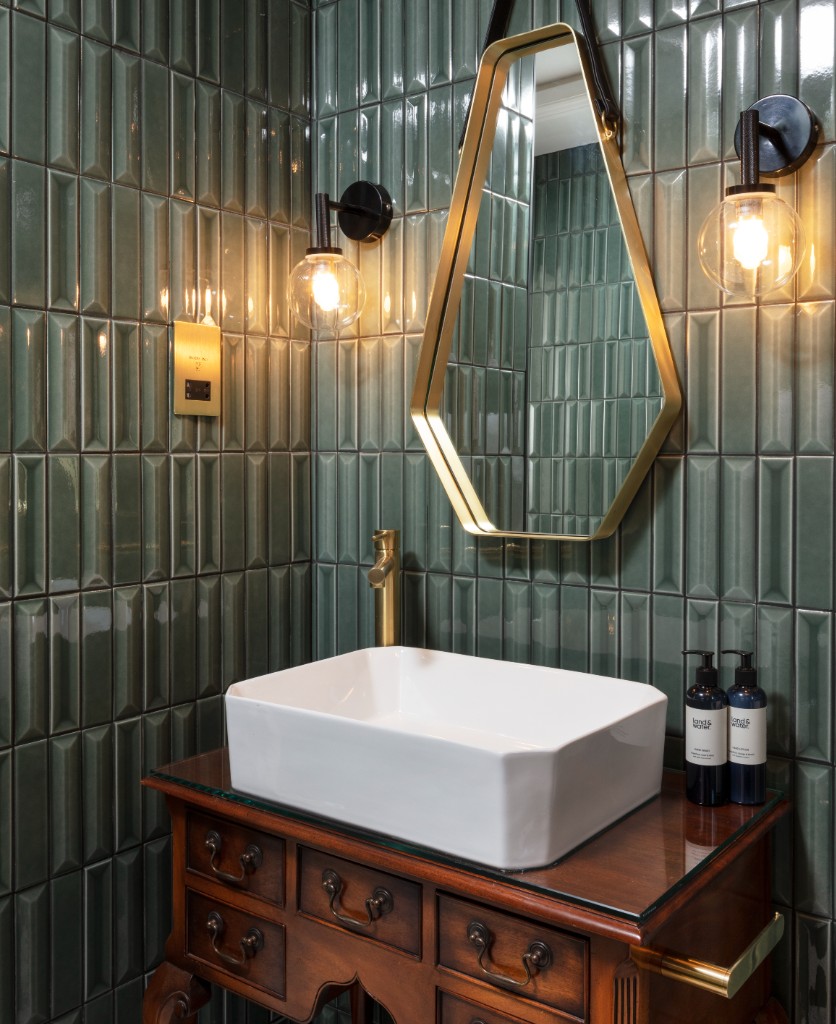 Transform your kitchen or bathroom with the help of our experts