Bathroom Taps
Plunging into the soothing waters of your tub, your fingertips glide over the new bathroom tap, halting the rushing flow of water…
Carry on Reading...
The caress of sweet-smelling bubbles against your skin brings a smile to your face, while the tactile pleasure of the tap's smoothness remains a delightful sensation.
A slight glint of light bounces off the brass designer taps that crown your tub and sink, a small yet remarkable detail that fills you with appreciation.
Sinking deeper into the foamy blanket of bubbles, you feel a sense of satisfaction. After a long search through a sea of options, you finally discovered the perfect bathroom fixtures to transform your evening routine into a decadent experience.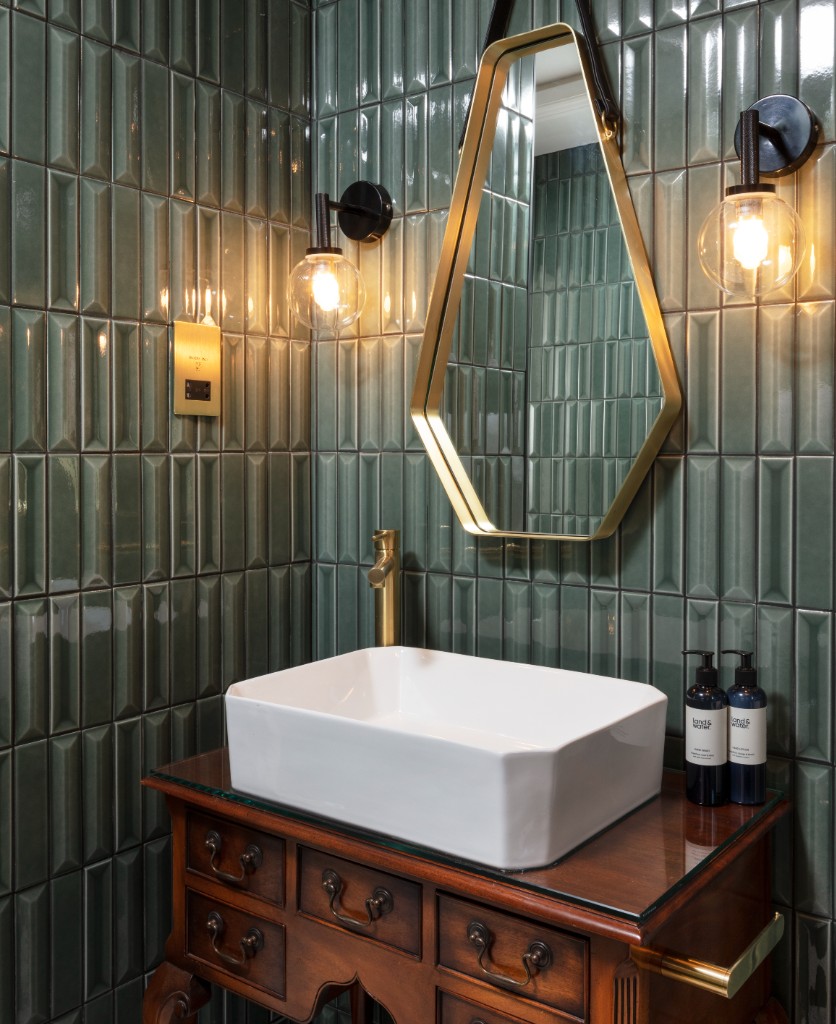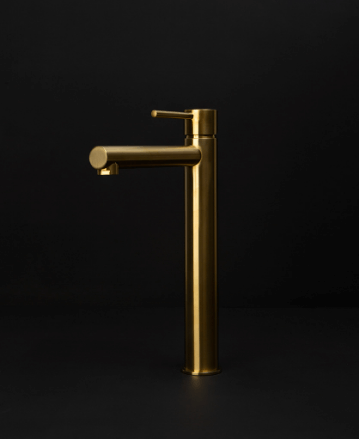 Begin your search for high-quality bathroom taps and experience the pleasure of returning home to designer home decor.
Discover how Dowsing & Reynolds bathroom taps can add a touch of luxury to your daily routine
Picture this: the shiny, golden faucet of your bathroom sink casting a sun-kissed shimmer on your sleepy face as you start your day. And when you step into the ceiling-mounted shower, you're swept away by the tranquil cascade of water, as if a soothing waterfall is washing away all your worries and tension.
Explore an array of premium bathroom taps that have undergone meticulous enhancements, a gorgeous fusion of timeless elegance with innovative features. Every facet is made to give you a luxurious bathing experience.
What makes our range of bath taps exceptional? 
Seamless operation, enhanced water pressure, and robust materials define these luxury taps.

Choose from a classic collection of finishes, each lending its own allure to your personal aesthetic. From the radiance of polished chrome basin tap to the understated sophistication of matt black, to the bold opulence of gold, or the immaculateness of bright white.

We've got wall-mounted and

tall feature basin taps,

both offering a slightly different aura to your sink or bathtub. Our wall-mounted taps are a sleek and contemporary design, boosting the modernity of your decor. Our basin taps are fixtures with striking design and are quite impressive, standing tall and commanding attention.
While you're beautifying your bathroom, cast an eye over our bathroom and tap accessories. You'll find everything from towel rails and robe hooks to bottle traps, pop-up wastes and click-clack drains to spruce up your sink. Don't forget to check out our bathroom lighting range to add to the blissful ambience your heart desires.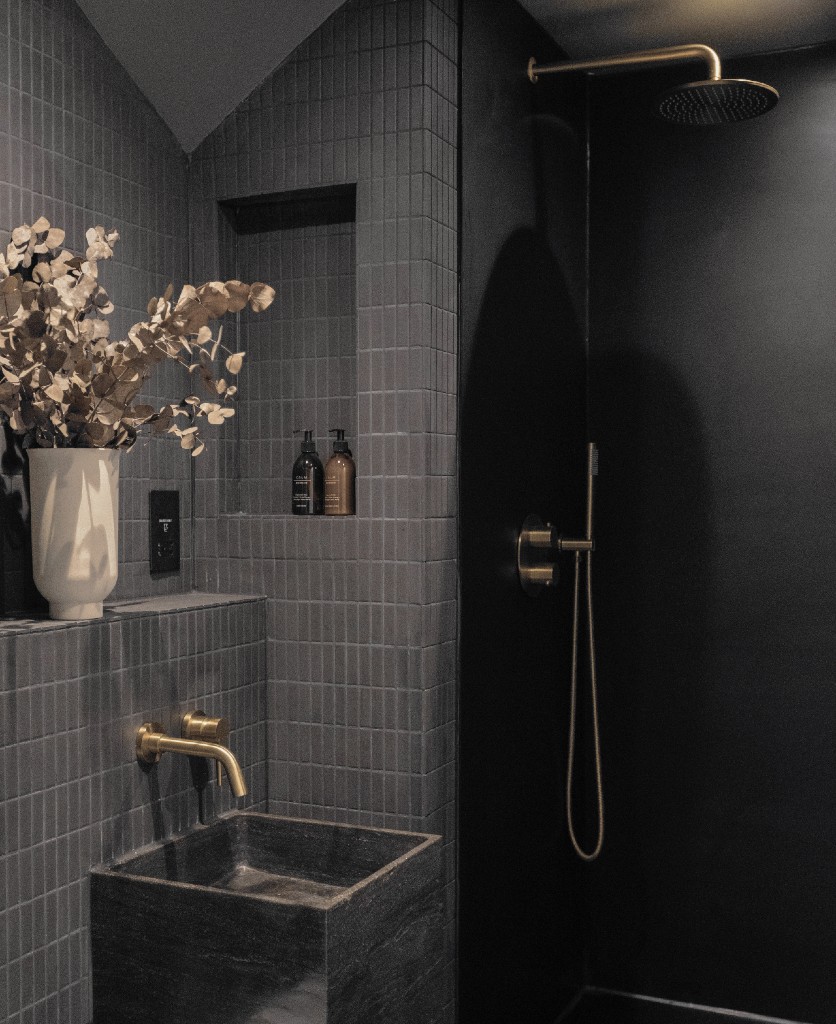 Wall-mounted bath taps: Luxury meets convenience 
Far away from traditional bath taps, wall-mounted taps exude a captivating character that's simply irresistible. This type of tap is a minimalist's dream, keeping your washing area clutter-free and beautifully clean.
These taps are serious space-savers. Free up your hand-washing area and utilise the rest of your basin surface for treasured nick-nacks, lovely plants and greenery or your

must-have bathroom essentials. 

These taps are elevated, and the result of their higher position is a mesmerising cascade… a peaceful waterfall in your own home

.

If you're looking to create a relaxing spa experience at home, wall-mounted taps are an essential consideration.

Their set-up is easy on the eye, showcasing polished finishes and touchable curvy design, switching the water from hot to cold has never been such a satisfying task. You'll find them in a variety of beautiful finishes ideal for a modern bathroom aesthetic. 
Basin mixer taps: Regal and charismatic
Our innovative taps blend hot and cold water with finesse, creating a perfectly balanced stream that's just right for your sink or tub. No more scalding or freezing water surprises – just pure, soothing H2O bliss. 
Tall basin taps:

If you're craving a dreamy boutique hotel ambience, these majestic faucets do the trick. With their elongated spouts, these faucets rise gracefully above the basin. Their elegant crisp lines transport you to a bygone era of Victorian-style bathing, evoking images of vintage chic and stately manor houses. With these taps gracing the top, freestanding baths and countertop basins become charming focal points.

Single lever taps:

Convenience and ease are at the heart of these taps. With just a single lever, you hold the power to control both the temperature and the flow of the water, making your daily bathroom rituals a breeze. No more juggling with multiple handles or struggling to find the perfect balance – these taps are here to simplify your life. Experience the silky-smooth flow as water rushes out in a powerful surge, yet remains calm and controlled.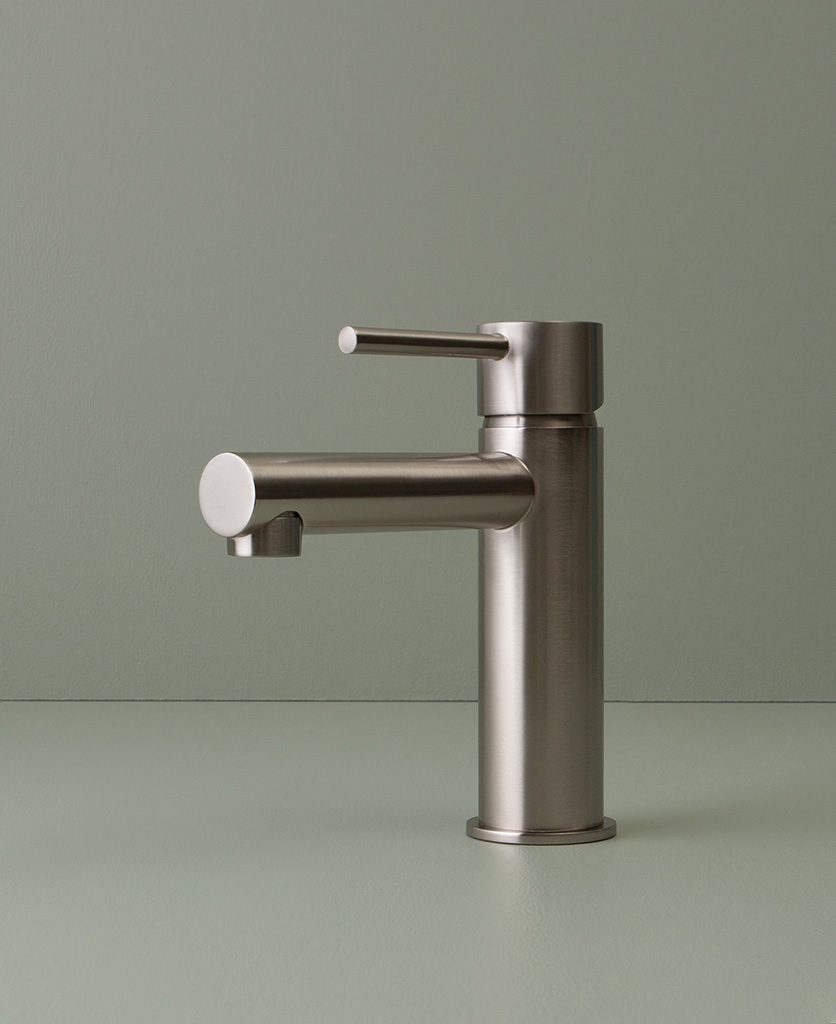 How to choose from our range of tempting taps
Shape: Embrace the curvier tap designs for a softer, poised look. You'll find yourself tracing the arch with your fingers time after time. On the other hand, if you're seeking added dimension and a captivating visual experience, consider the allure of angular styles and square designs. Let your eyes wander along the clean lines and sharp edges, giving them something intriguing to follow.
Colour: When it comes to colour, it's all about personal preference and finding what makes you happy. Choose a hue that resonates with your style and complements the overall look of your bathroom. Ensure your brassware coordinates with the rest of your bathroom details, creating a cohesive appearance. 
Size and tap height: Size and tap height can play a clever role in maximising space, especially in a narrow bathroom. Here's a nifty trick for you: combine a wall-mounted tap with a wall-hung basin. If you're working with a bigger bathroom space, you might appreciate the grandeur that comes with tall-necked taps.
Match the finish of your bathroom tap with your cabinet and drawer handles to tie everything together.
With additions like this, you'll find yourself oo-ing and ahh-ing whenever you enter the room – noticing how every detail contributes to the overall ambience and enhances your daily routine. 
Shop an extensive range of beautiful basin taps today.