Colour trends for your home; neo mint, hunter green & misty blue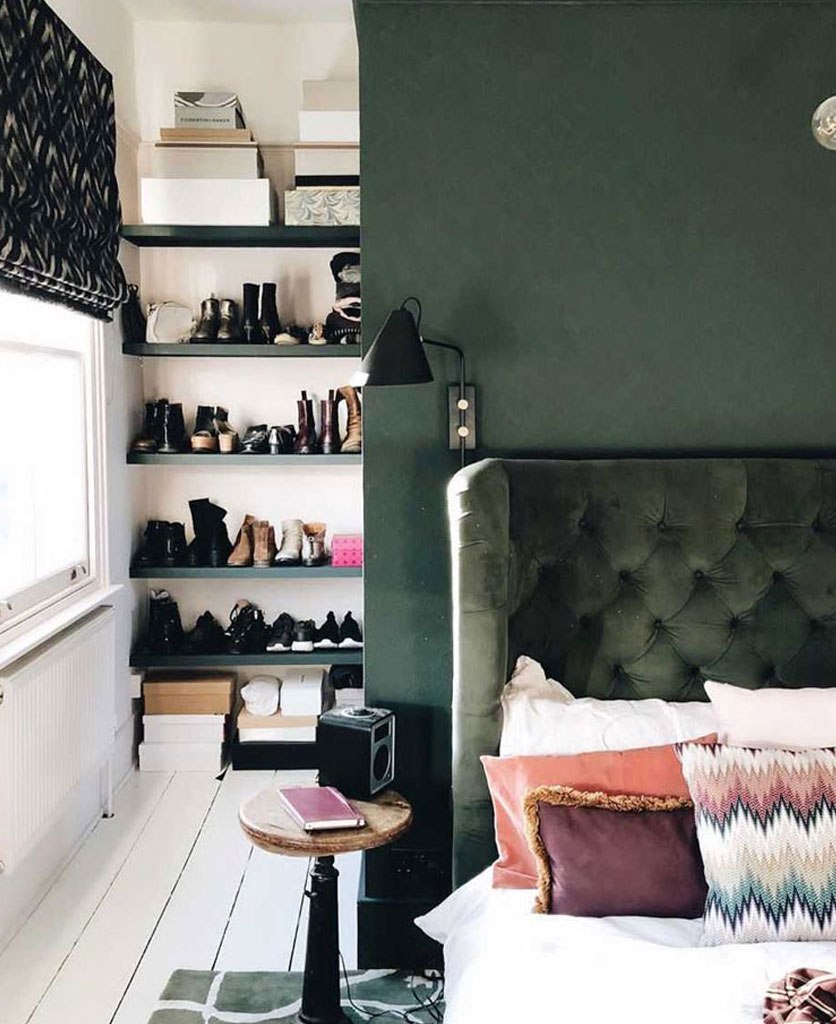 In this post, I'll be chatting about the latest interior colour trends. If you're thinking about refreshing your home's look any time soon, then maybe consider incorporating one (or more) of these shades; neo mint, hunter green and misty blue…
Hi, I'm Jamie and this is my first ever blog at Dowsing and Reynolds, it's a big deal. I'm doing a marketing apprenticeship here at Dowsing and Reynolds, which is amazing.
So, here are three main colours you need to know about; neo mint, hunter green and misty blue.
These are going to be the 'go-to' colours for the rest of this year and into next, so if you need some inspiration, read on…
Neo mint
Neo mint has been named the predicted colour of 2020 so I'll start there.
Neo mint is a beautifully soft, clean and peaceful colour. A pastel that works beautifully with elemental materials; dark wood, pale wood, metal, marble – you name it.
If you want to make a statement with neo mint, then paint an entire wall in it – probably a kitchen where you want to feel calm, relaxed and in control. The key takeaway here is that this hue works best with simple, uncomplicated shapes and surfaces.
If you're not feeling a wall of mint green, then go for painting cupboards and units or incorporating smaller accessories like a toaster or kettle. You could cover off two trends in one and fit a mint green tap over your sink. Yeah, you heard me – a green tap. Radical.
If statement green taps are a little too playful for your style, then play it cool with brass fixtures and fittings – these will elevate neo mint to a sophisticated, luxe level.
Hunter green
If neo mint just isn't doing it for you then how about the altogether more intense hunter green?
This rich and opulent colour has been seen everywhere this year; from fashion to interiors. It's a strong and powerful colour yet it can be so calming and having the tiniest bit of hunter green in a room changes the feel of it considerably.
Although not strictly hunter green, think about what happens when you add a lush, leafy green plant to a space – it instantly transforms the atmosphere. Bringing the outside inside is always a good thing, so if you're no good with plants then this nature-inspired hue is just this thing to bring a feeling of peace and calm to a room. Or of course, you could check out our range of foliage!
If you want to venture outside your comfort zone then paint your whole room hunter green… And even the 5th wall AKA the ceiling. I definitely would – if I had a house!
A lot of the walls here at D&R are painted in our signature Spruce Things Up (available again on our website soon!) and it's gorgeous. So serene. It does, however, require a good amount of natural light to work. Best used in large rooms with high ceilings that are flooded with daylight. Think living room in a Victorian period home.
Adding metallic accents definitely gives deep green a lift – the best is gold or brass. Gold switches and sockets stand out against walls this colour without being overpowering (the little things matter).
Misty blue
I must admit, hunter green is a powerful colour and it may not be everybody's cup of tea, so if you definitely want to steer away from traditional colours, misty blue may well be the one for you.
Misty blue is a muted, soft pale blue that's instantly soothing. Perfect for creating a tranquil space to relax in at the end of a long day. Blue as a colour, is prevalent in nature. It's the colour of the sea and the sky, and because of this, it's a very grounding tone. Choosing misty blue for your interiors is a great way to reconnect with nature and create a serene, zen-like vibe.
If painting your entire room in misty blue seems a little intense, you could always introduce it into your space by painting smaller items like drawers or a sideboard. This way, you're still embracing the trend, without drastically changing your room.
How will you introduce these trends in 2019?
We're loving these trends here at D&R HQ but are always curious to see how you're using our products – tag us in your social media posts using #dowsingandreynolds and show us how you're embracing the colour trends of 2019.