Get the most out of your garden lighting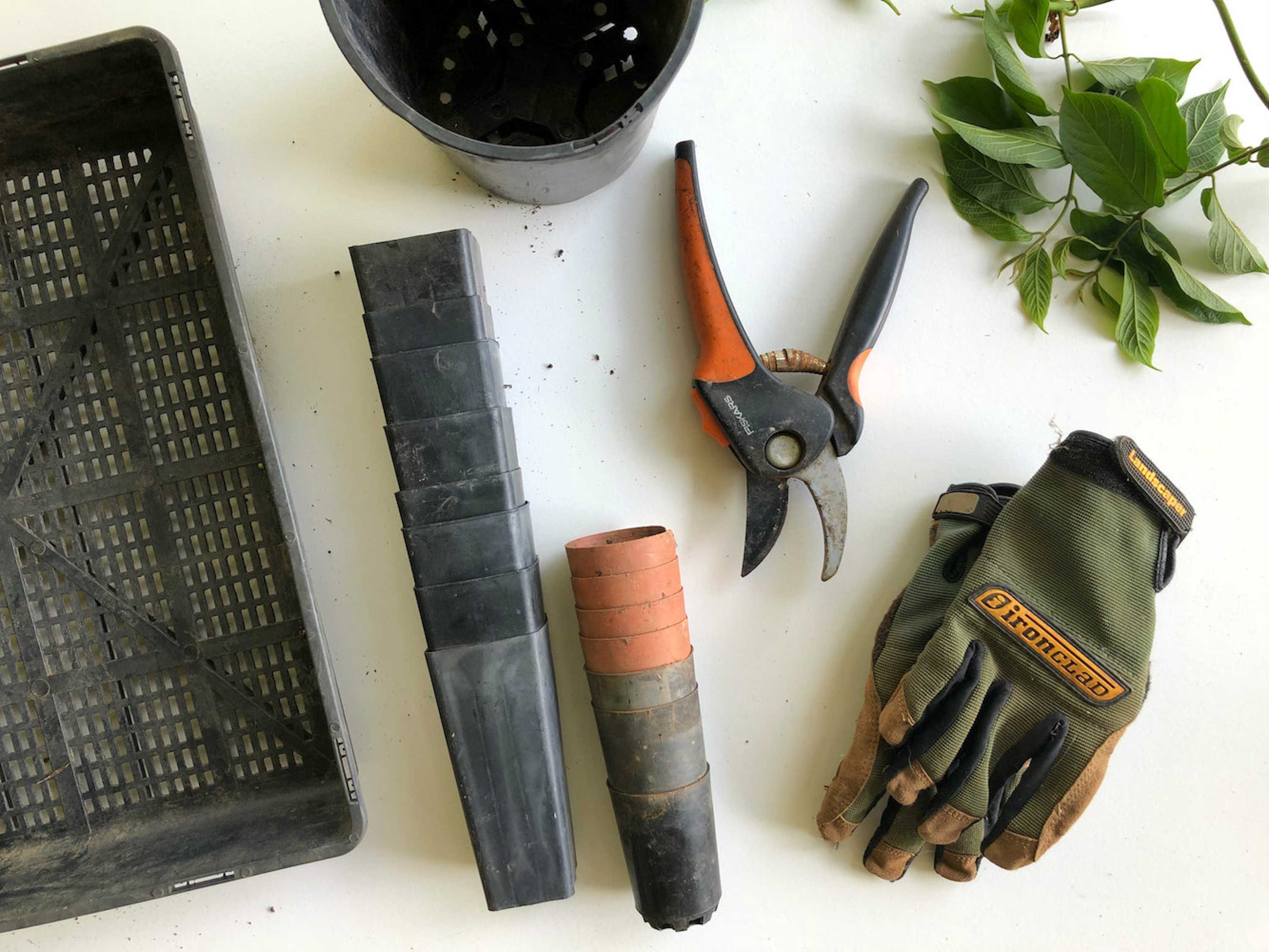 To coincide with the launch of our fabulous new range of outdoor lights, I caught up with D&R's co-owner James Dowsing-Reynolds to get the lowdown on garden design, and how to use outdoor lighting for maximum effect. You see, it turns out that James is a bit of a whizz when it comes to gardens and lighting… It all began many moons ago when he was just a boy following his green-fingered dad around the garden. Inspired by what he saw and learnt from him, he decided to combine his passion for design and love of gardening, and duly completed a Garden Design course, becoming the youngest person at that time to qualify. Impressive stuff.
So you see, we have our very own font of knowledge on all things garden related, which has proven to be very handy indeed when it comes to launching a range of outdoor lighting…
Where on earth to start?
Planning an outdoor space can be a daunting task and one which you may choose to call in the professionals for. But if you're up for tackling it on your own, you'll find James' top tips incredibly helpful…
Firstly, James recommends identifying any issues that will dictate the design. For example, are you on a slope? Do you have something ugly to hide – maybe a dodgy view or the neighbour's grotty garage? Is your outdoor space an unusual shape, postage-stamp-sized or erring on the side of football pitch proportions?
By tackling these issues head-on at the beginning of the planning process it will help to eliminate costly mistakes further down the line.
Whose garden is this anyway?
The next step is to figure out how you'd like to use your garden. Do you want a seating area? Do you want a huge expanse of grass for the kids to play football? Maybe you love the idea of an ornamental garden to meander around, steaming cup of tea in hand?

Go with the flow
How your garden flows from your house is another consideration. A great way of bringing the outdoors indoors is to match the look of the flooring from the inside of your house with the flooring outside to create a seamless indoors to outdoors feel. It helps if you have a level threshold here too so as not to break the flow.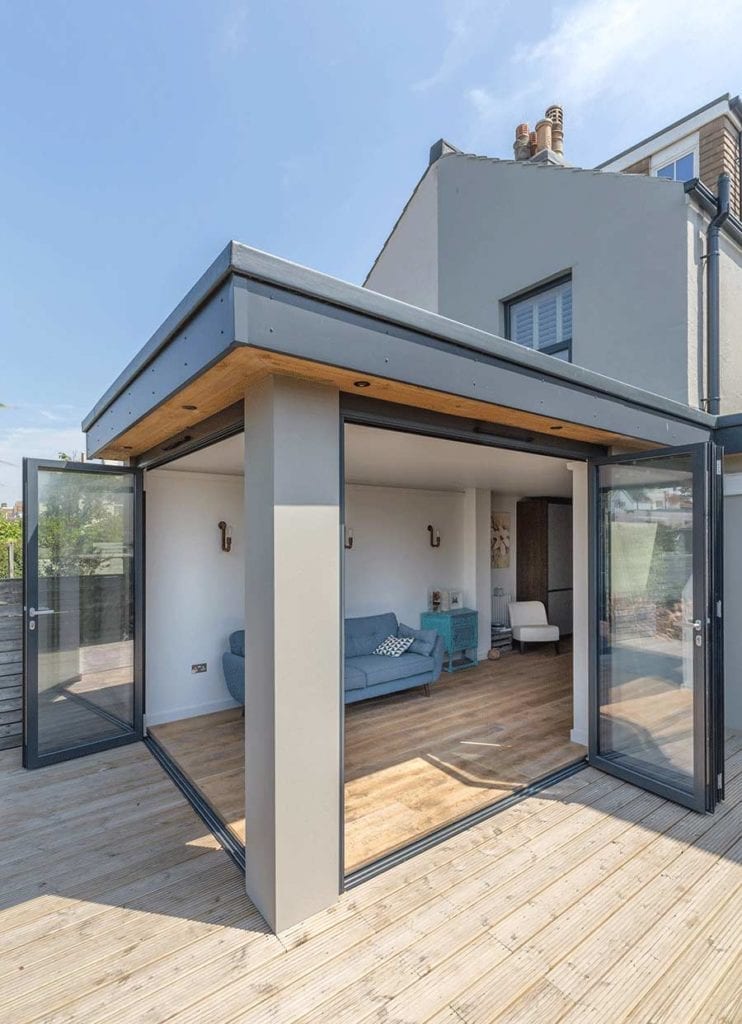 From the inside out
Something else to bear in mind is the view of your garden from your house so you can enjoy your outdoor space during the winter, from the warmth of your home. Because let's be honest, if you're reading this in the UK, or anywhere else that isn't blessed with Californian-type climes, then this is the view of your garden you'll see a lot!
What goes where?
So with all these considerations in mind, let's look at how garden lighting can fit into your exterior masterplan and positively enhance how your garden looks and functions. There are three key reasons for using garden lighting…
First up is practicality and security. It may sound dull, but this kind of lighting is the backbone of your outdoor lighting plan. Being able to see to your front door in the dark has got to be up there when it comes to safety.
Wall-mounted lights like our Gliese and Pegasi are a great option for the side of your door – one on each side if you've got the space. They give off a practical bright light, but the frosted panels diffuse the light beautifully, creating an inviting glow – the perfect welcome home.
Leading Lights
If you're lucky enough to have a front garden, then lighting the path to up to the front door is a great option. Not only is it practical, but it also looks incredibly impressive too. Our Zosma light (coming very soon!) is ideal for this. Stick it in the ground and angle the light exactly where you want it to aim, perfectly illuminating the way. Or maybe you have a path leading to a shed, a compost bin or secret gin den? If it's the latter, then lights will definitely help with the walk back to the house!
Let's get the party started!
Next, let's talk entertaining space. Much like you'd spend time planning your kitchen or dining room lighting, the same applies to your outdoor entertaining space. The ambience is key. It goes without saying that candles and tealights make a wonderful addition to a table as the sun starts setting, but using some permanent lighting really adds another layer of ambience and practicality. Our Vega wall light uplights and downlights at the same time and looks especially stunning when installed in a row. You could even install a dimmer switch for ultimate control over the ambience.
Highlight your best features
And lastly, outdoor lighting is fantastic for highlighting any architectural features or beautiful trees and plants in your garden, and further adding to the overall ambience of your garden when you're enjoying a summer's evening entertaining friends. Our Leonis wall light is a great way to draw attention to an interesting feature. Its compact size and ability to be angled makes it a really versatile outdoor light. The Capella wall light (pictured at the beginning of this blog) is also a great little light for highlighting features. This one has a fixed position, but you can use it as an uplighter or downlighter. If you've got a wall or building with an interesting texture, then this is ideal for showing it off.
In it for the long haul
Our range of outdoor lighting is mains powered and built to last. So, if you have the chance to start from scratch, then do. This way you can lay the cabling down first knowing that it'll be totally hidden. These lights are designed to be permanent fixtures and will grow old gracefully alongside your home. Don't worry though if you're just sprucing up your outdoor space, as many of the cables can be cleverly hidden amongst your foliage. And if you want to mix and match with less permanent solar-powered lighting, then go for it.
See, I told you James knows his onions! And talking of onions isn't it about time we all got ourselves outside to start planning our dream outdoor space. So whether you fancy a slice of Tom and Barbara's 'Good Life' and want to grow your own veg, or whether you're planning your perfect contemporary concrete courtyard, be sure to include outdoor lighting in your masterplan to make the most out of whatever space you have.
We'd love to see photos of your garden lighting designs, so don't forget to tag us on Instagram #dowsingandreynolds