July Instagram Roundup: I'm totally in awe of your room transformations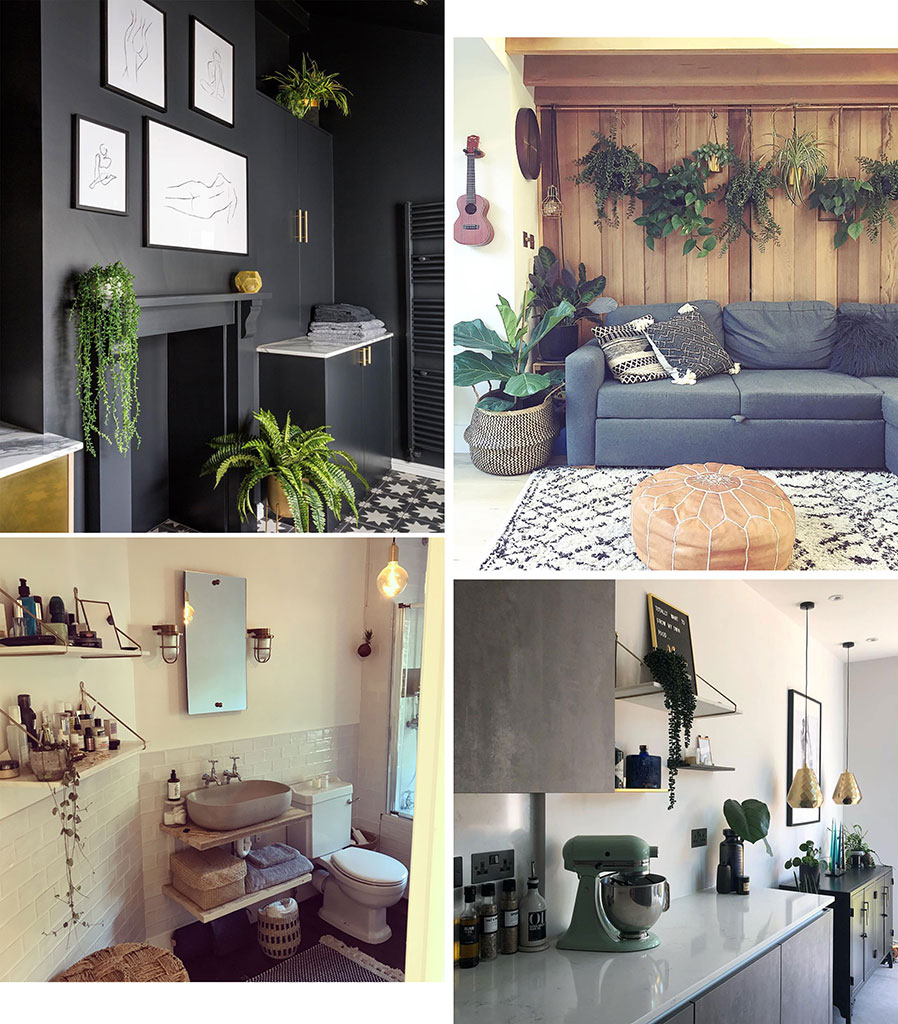 I'm obsessed with house renovation shows on TV… So it'll come as no surprise that I love a good nosy around an Insta-account dedicated to a home makeover! This month, we got tagged in loads of your amazing before and after shots which just made me want to pick up a hammer and get knocking down a wall or two.
Undertaking a home renovation is a daunting task. There's a lot of planning involved. All the prep work to do before you really even get started, and then there's the inevitable curve balls sent to distrupt your carefully put together project plan – and test your patience too! But the reward you get at the end of it all is 100% worth it. Having that fabulous new kitchen that you've been dreaming of. A new open plan living space that just floods your home with light. And of course, the buying of brand new things to decorate your new room with is the ultimate pleasure. Because, after all, you need those new finishing touches to complete the space. A new room is a perfect excuse to play with new switches, new finishings and of course, new lights…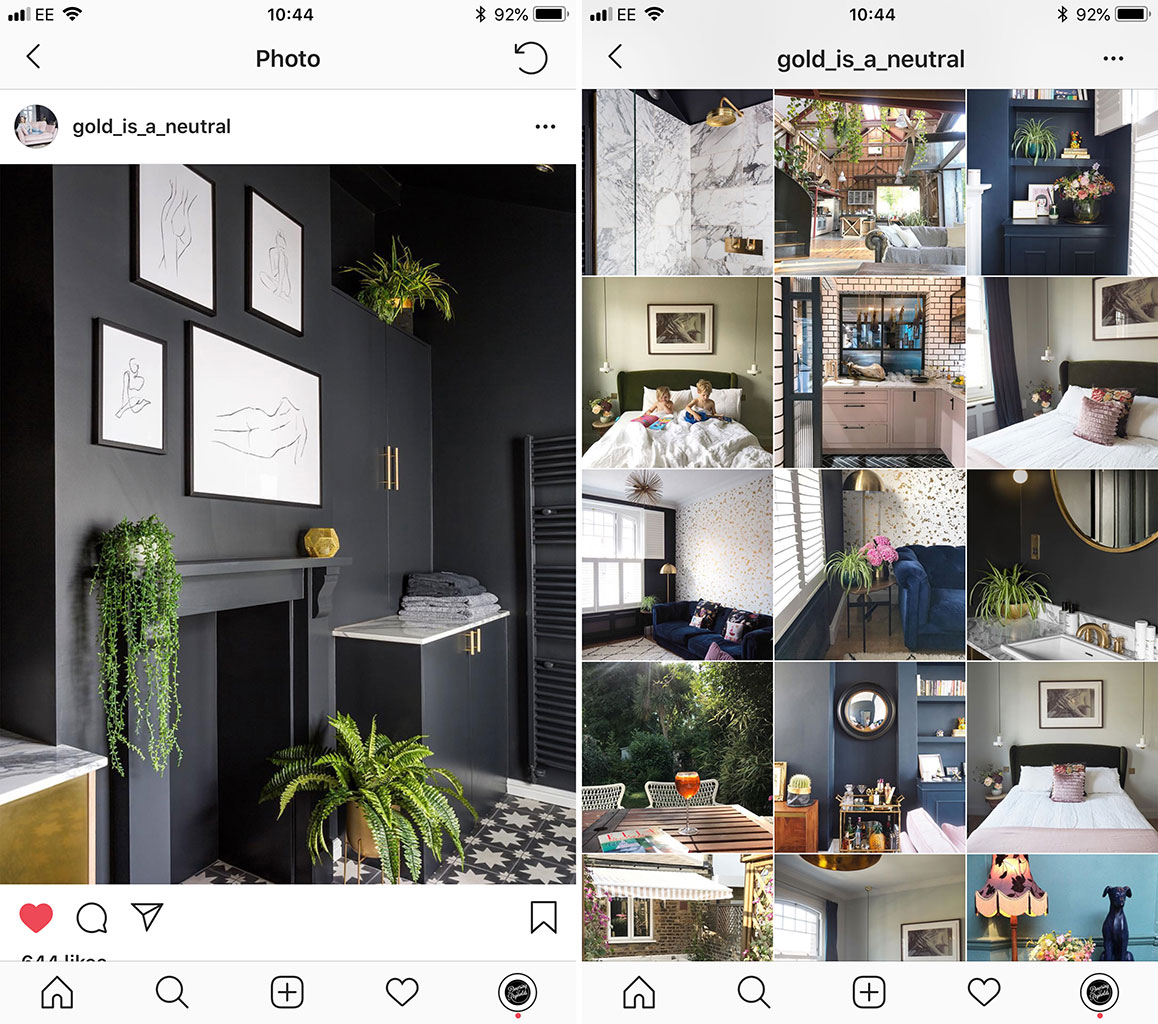 Gold_is_a_Neutural's Bathroom Makeover
We're huge fans of Jess and have been eargerly awaiting the results of her bathroom makeover. It's amazing to see what she's acheived in this room, check out her blog post to see the before and after. I just love the idea of a dark bathroom, the black painted walls allow the brass accents to stand out. I've even spied our Skyscraper Handles on the cabinets. These happened to be one of our most popular handles for updating your kitchen or bathroom. The added accents of white in the tiles, the monochrome art prints and lots of greenery make this room feel airy and spacious. Sheer perfection, wouldn't you agree?
Check out more of Jess' pictures of her gorgeous home on her feed.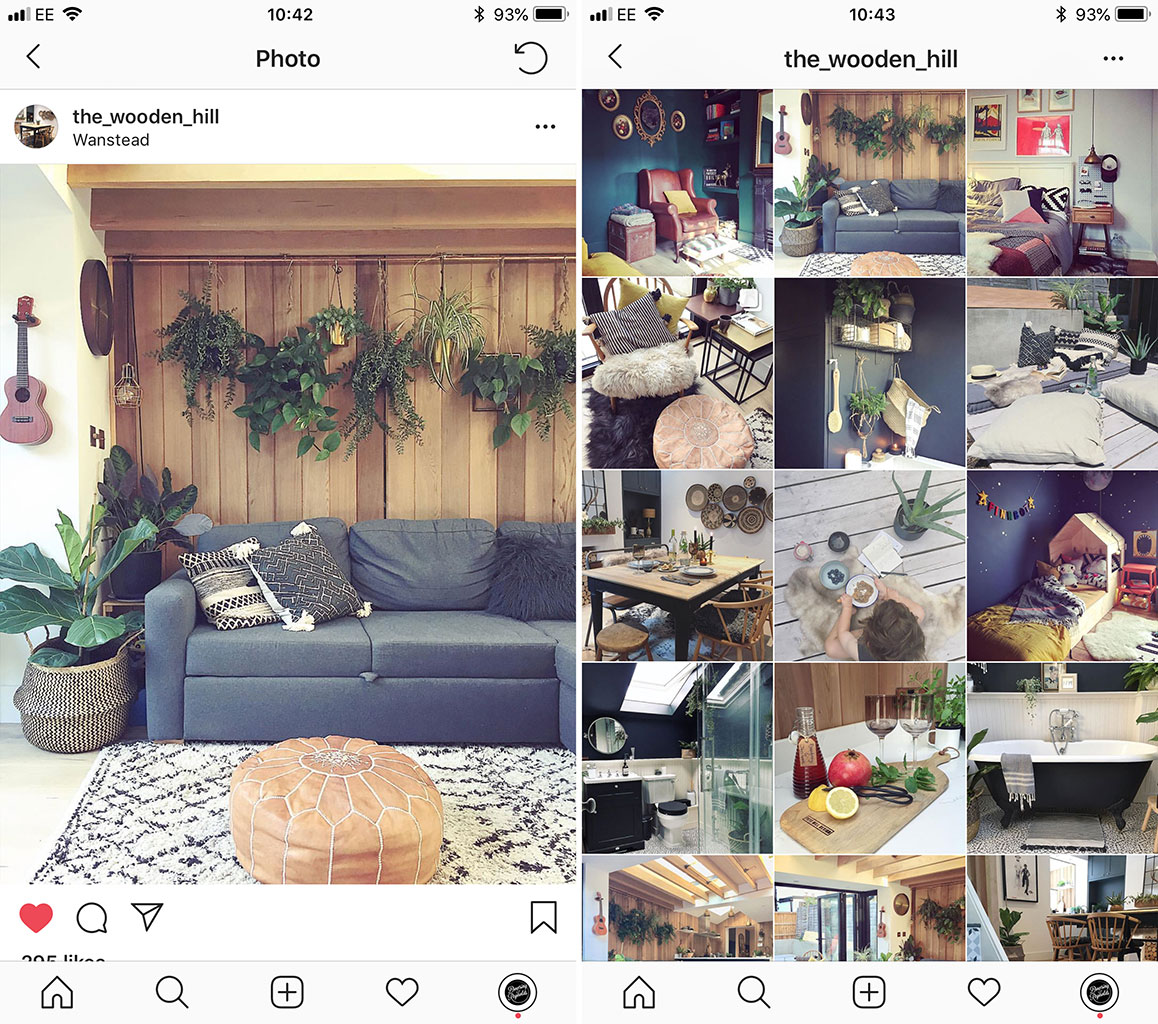 The_Wooden_Hill's Total Home Transformation
I've been following this account since the beginning when walls had been knocked down and extensions were just starting to go up. I love what Maz has done with their new open plan space, the wooden cladding in the kitchen/ living space gives it a very Scandi vibe. The room is just full of light and feels very welcoming. It's also nice to see someone who's not afraid to mix metallics together – the kitchen is a mixture of brass and copper. If you look closely enough you can see our tarnished copper switches and sockets, which have blended into the wooden wall. Such a transformation!
See more of Maz's home on their feed.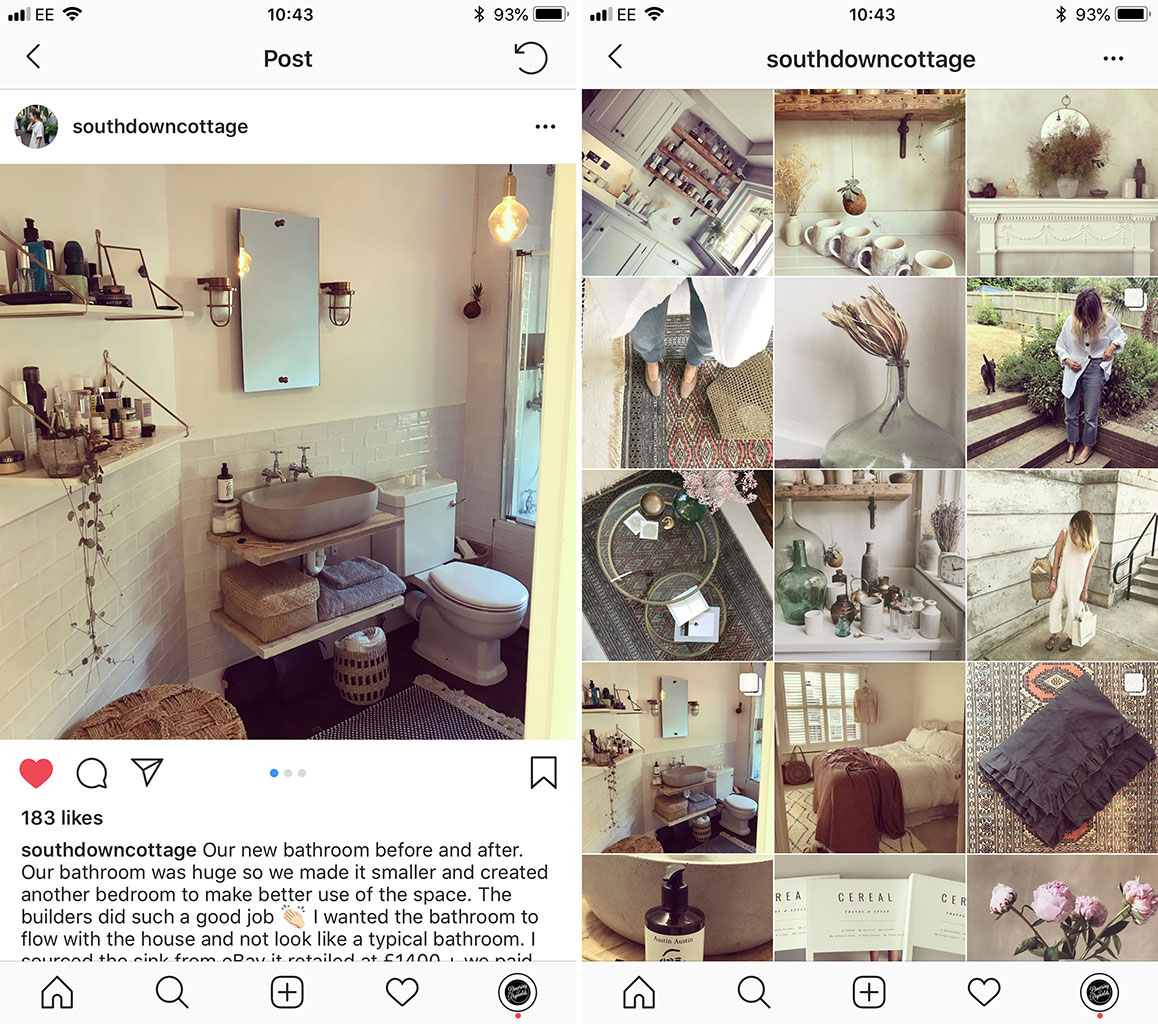 Southdowncottage's Scandi Bathroom Makeover
It's always fun when we get tagged in a picture and discover a new account, that I'm now totally obsessed with. This is what's happened with Melanie's stunning feed. She tagged our rather gorgeous Simon Bulkheads in brass in her recent picture of her bathroom makeover. You must head over and see the before and after, it's jaw-droppingly good! She cut the bathroom in half and created an ever-important extra bedroom. And even though the bathroom is smaller, it still feels bright and spacious. And I'm a sucker for subway tiles – they are the perfect addition to any bathroom.
Check out more of Melanie's gorgeous home on her feed.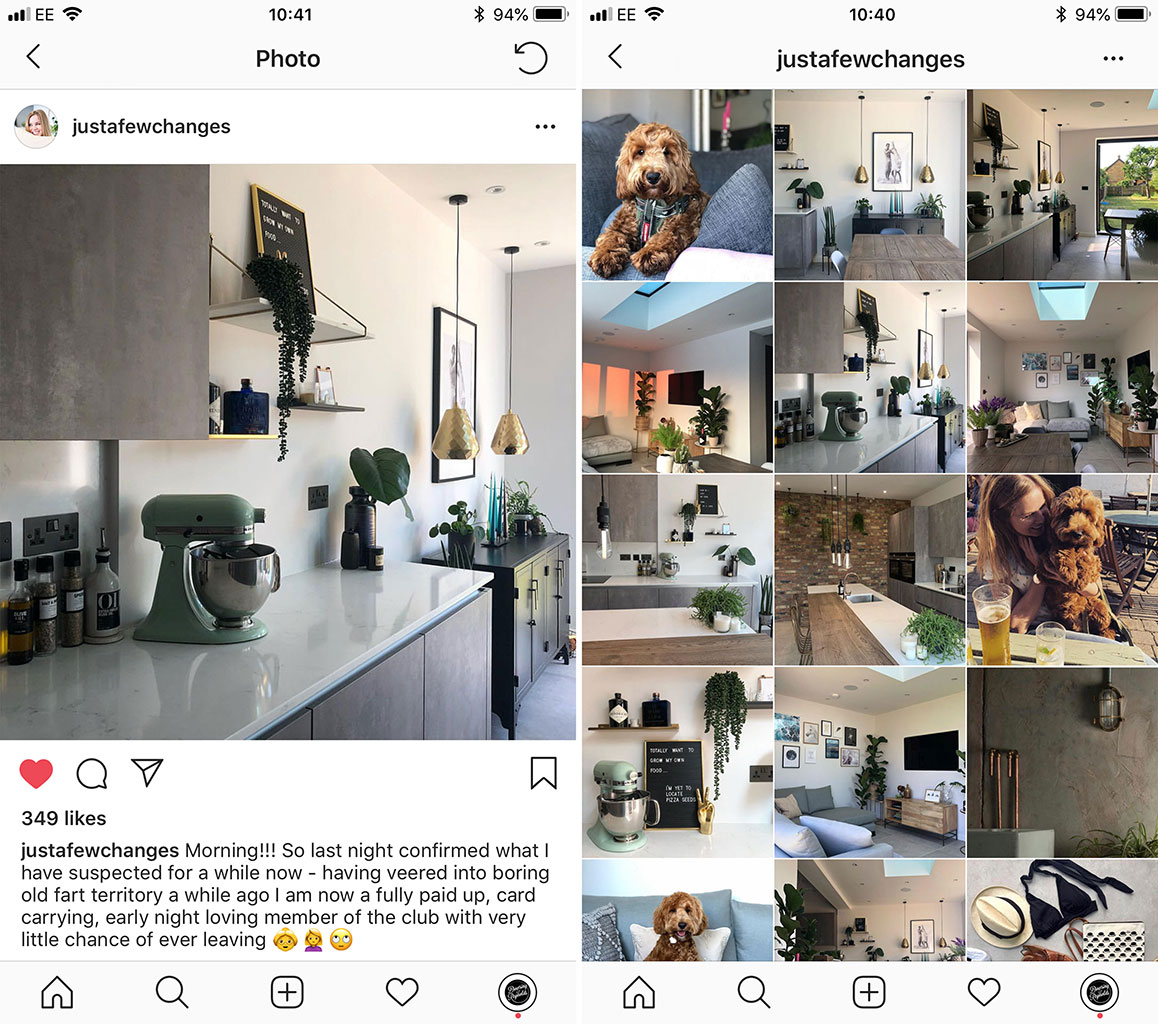 Justafewchanges Modern Kitchen Renovation
Sam survived a kitchen renovation in 2017 and her Instagram tells the tale of how she managed it. Her kitchen is minimalist heaven. Smooth marble countertops combined with cabinets that look like polished concrete is a pleasing combination. Everything in this space is clean and simple, which gives any room a relaxing vibe. To complement the space, Sam used the CREATE Your Own section on our website to design two simple hanging pendants to go over her sideboard. She's now taking on the task of doing a bathroom renovation. I can't wait to see the finished result…
See more of Sam's home on her feed. 
Want to see your home on our next monthly roundup?
If you use our products in your renovation, tag a photo with the hashtag #dowsingandreynolds. Or, simply head over to gain some Insta-inspo for your next renovation. You never know who's feed we'll be featuring next…