Preserved moss: the living wall alternative with wellbeing benefits but none of the maintenance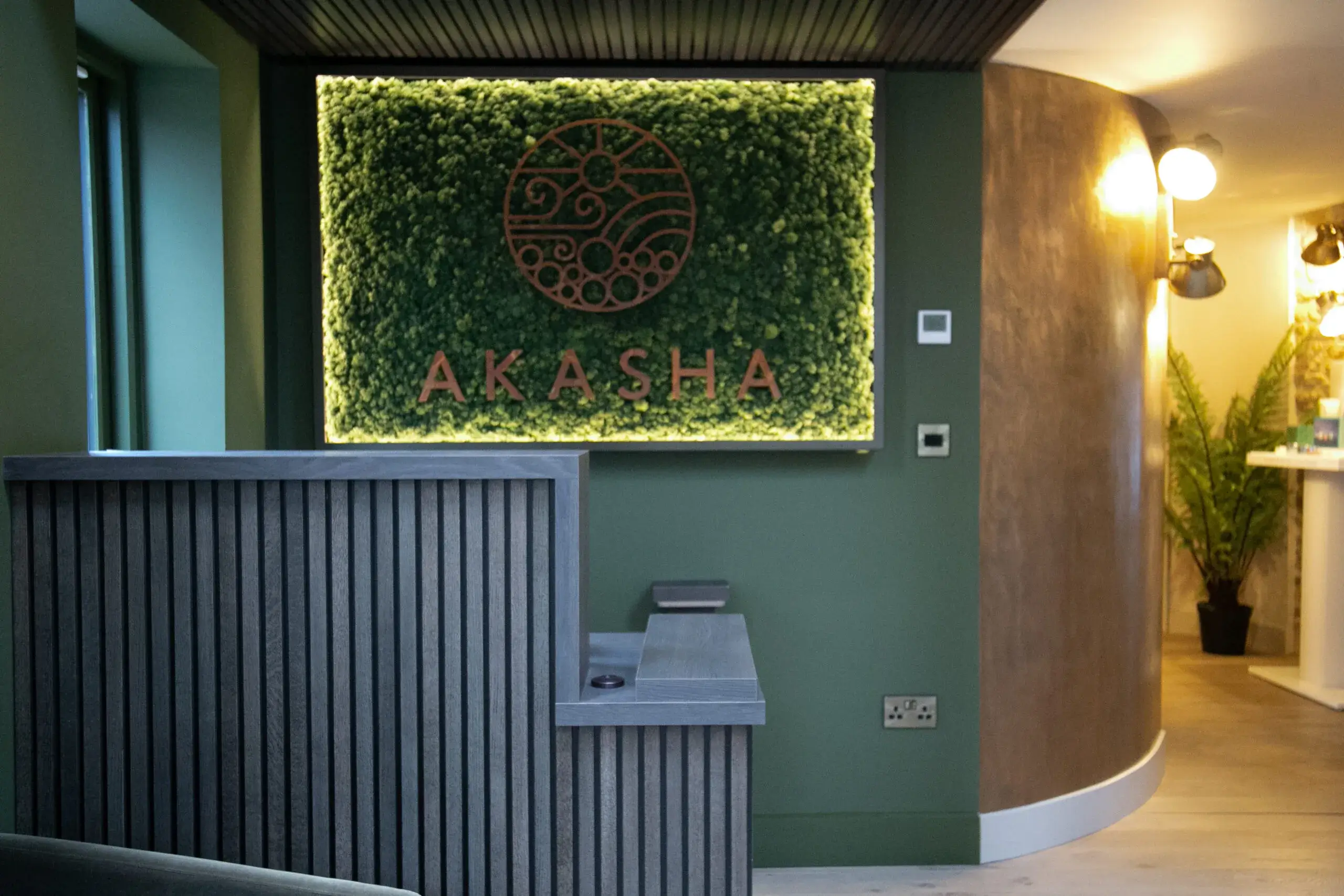 Scrolling through your calendar, your eyes glance through the numerous upcoming events until a series of unusually blank spaces stop you in your tracks. Ahhhh… Bank holiday weekend. That crept on you! Amazing, four whole days to get stuck into a bit of home titivation. Roaming around your home the other day you'd clocked a few DIY jobs that need doing and number one on the list is researching living walls. There's an irksome blank space in your living room and you really fancy greening it up..
Taking to the internet, you hover over a living wall tutorial and double click, finding yourself absorbed in surprisingly easy ways to bring the outdoors in. Fascinated by the lush green interiors flourishing with life, you picture a blanket of stunning natural flora cladding your walls, although perhaps on a smaller scale. Come to think of it, a living wall will also make an interesting talking point for all the friends you intend to invite over this weekend. A fizz of excitement sparks in your stomach, and you're itching to get started!
Hunting for more information, you discover that not only do living walls look captivatingly beautiful, but they also have a wealth of benefits hiding within the foliage. They quite literally breathe life into your home. You're sold. And you set about making your living wall a reality – a great way to get creative this weekend.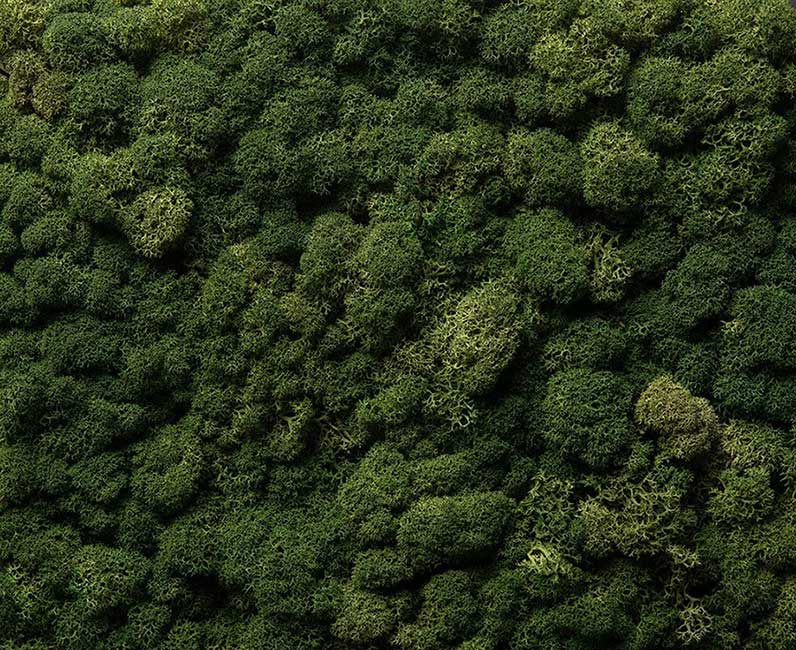 Going green comes with health benefits!
It's easy being green
While the thought of creating an actual living wall AND keeping it alive might be slightly terrifying – it's a commitment after all – there is a great alternative, and that's preserved moss. The moss is harvested and then preserved, which puts it in a dormant state. And it's this state that makes it maintenance-free, so no watering or tending, but it shares many of the benefits of an actual living wall. And it's quicker and easier to install too!
The beauty of creating a green wall is that it can be subtle or extravagant, depending on your style. A framed square of moss creates an accent of greenery, but if you're looking for something more impactful, you can tile multiple moss squares together across an entire wall. It's flexible too so you can wrap it around a column or curved wall.
A living installation will transform your space into a natural wonderland that's tactile, teeming with health benefits and is just beautiful to look at.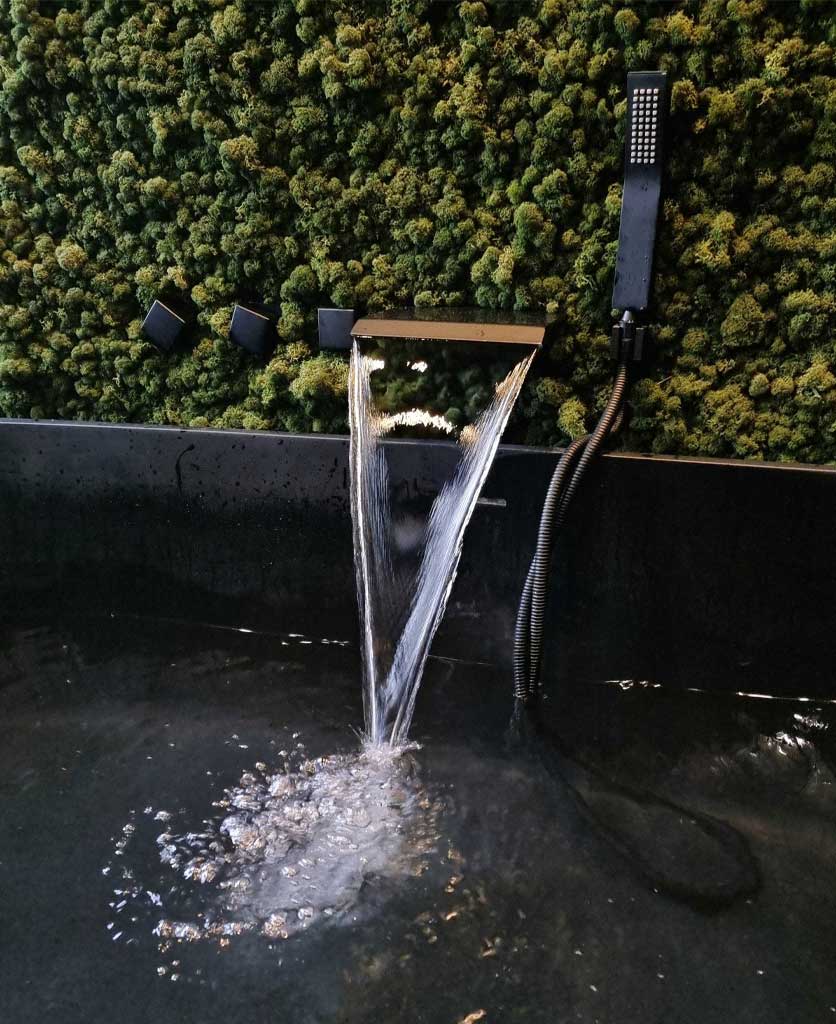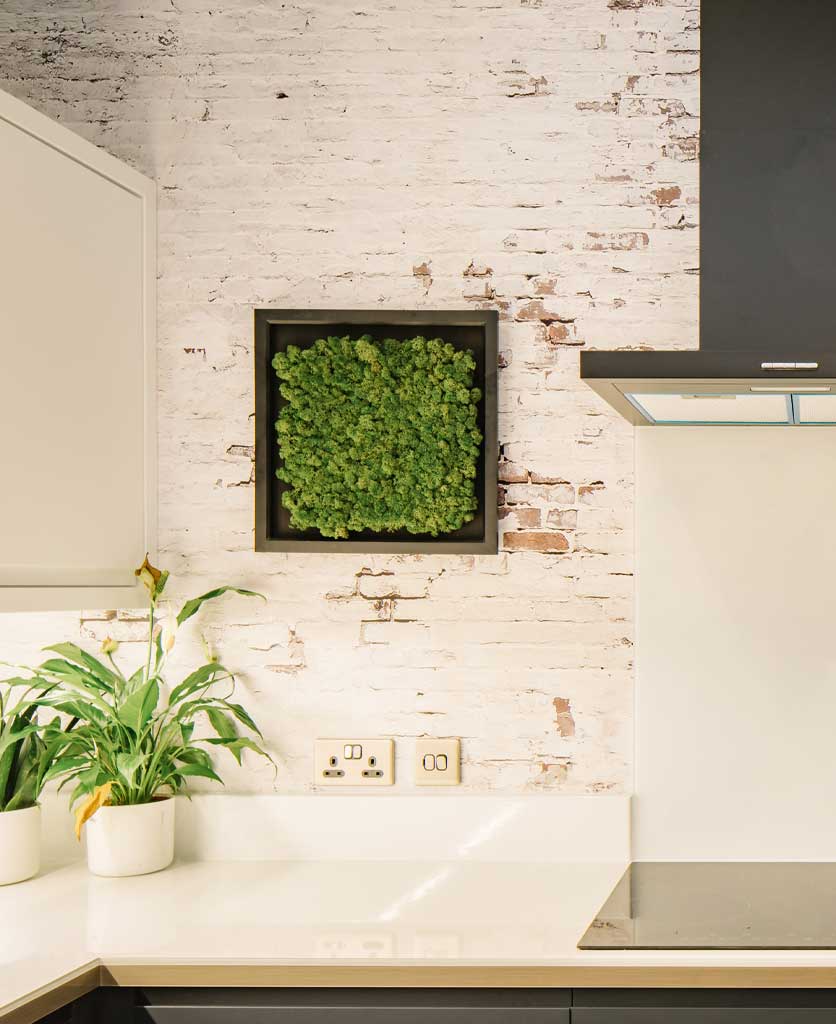 Show us yours
Show off your creativity by tagging us in your living wall Instagram pics – we're always on the lookout for new ways to style our moss panels!
[1] Advantages of green walls – Fertil (fertilgreensystems.it)
[2] Advantages of green walls – Fertil (fertilgreensystems.it)
[3] Top 10 Benefits of Living Green Walls – Ecobnb
[4] Top 10 Benefits of Living Green Walls – Ecobnb 
[5] 5 reasons to introduce a green wall into your office – Sempergreen
[6] Advantages of green walls – Fertil (fertilgreensystems.it)