The magic of The Monkey Puzzle Tree… Arty wallpaper with a story to tell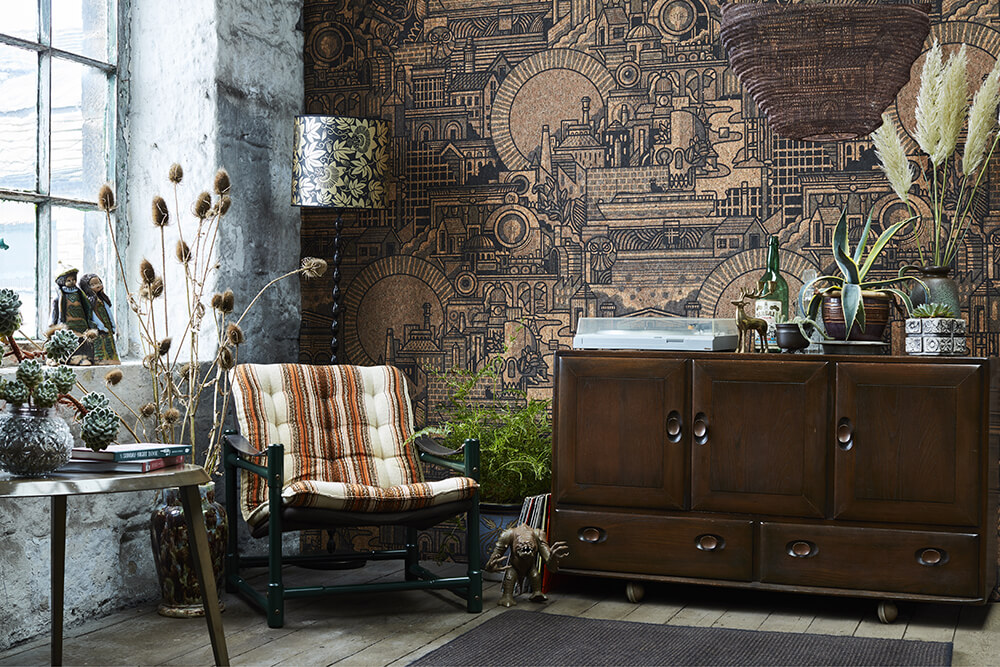 Curled on the sofa, your hands cradling a mug of strong Yorkshire tea, you gaze out across the rolling hills. A glorious patchwork of greens punctuated only by white dots of sheep. The unmistakably northern landscape languidly stretches out before you, calming your racing mind. Taking a sip of your steaming hot drink, you hear the birds tweet their goodnight songs while the sun lowers and day turns to dusk. Snuggling down, your eyes settle on the bare walls that surround you. The blank canvas feels like something is missing.
Hit by a sudden wave of desire to bring some personality to these unfinished walls, you reach for your laptop and start to search. Tapping and scrolling until coming to an abrupt stop as something catches your eye, a stunning wallpaper by The Monkey Puzzle Tree. Clicking to the website, you find yourself utterly captivated by founder Charlotte Raffo's ability to discover a story and narrate it with design.
Immersed in the meaning of each piece, you click through until you've read about them all, and as if closing the final page of a great novel, you take a deep breath – you've found a gem in the haze; it's clear this is no ordinary wallpaper company.
Excitement floods your body. Your heart rate quickens. Your palms begin to sweat as you imagine the black and gold Passion wallpaper covering the as yet unadorned wall in front of you. Your mind wanders to times when friends and family visit – how you'll relay the tale of this gorgeous feature wallpaper created by Yorkshire artists – this is definitely the one!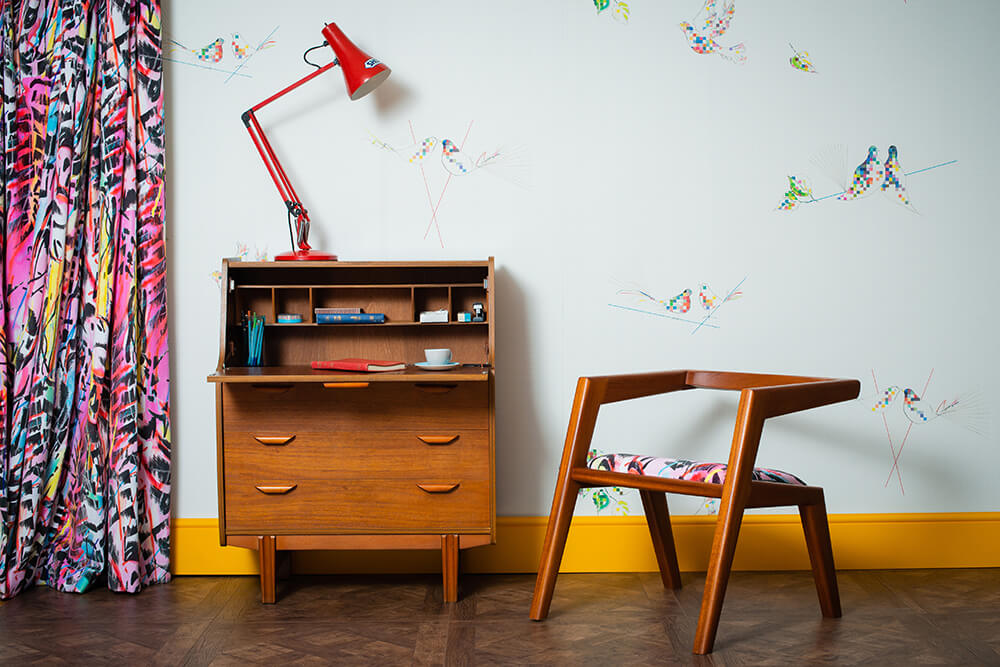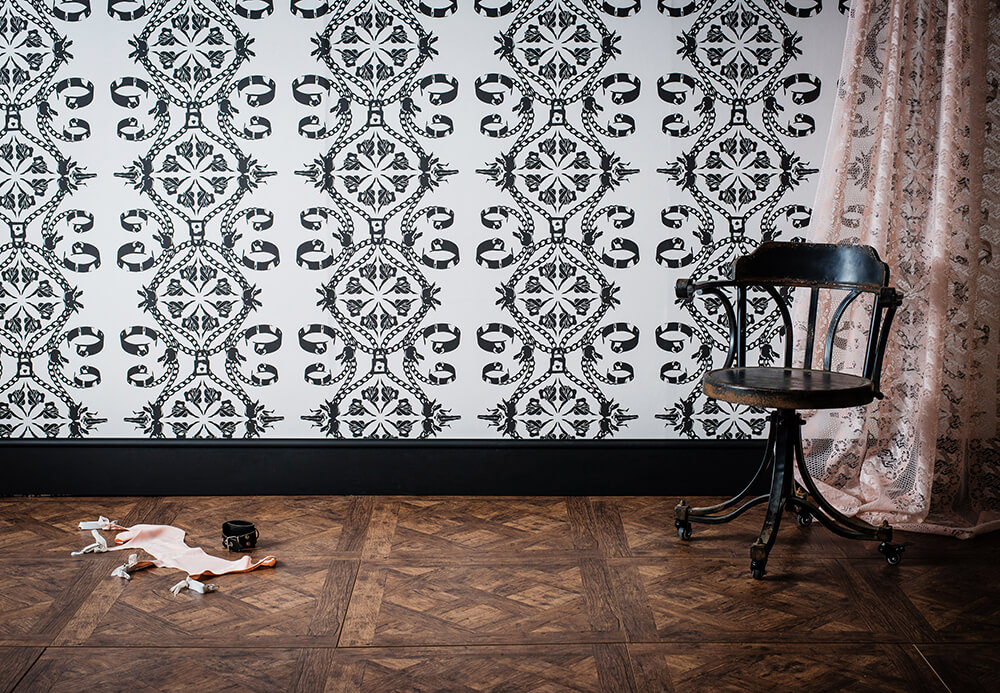 Behind the walls of The Monkey Puzzle Tree
Charlotte Raffo created The Monkey Puzzle Tree back in 2017 after chatting with a friend who wanted to feature her designs on fabric. Struggling to find anyone who could accommodate this, Charlotte decided to champion the work of her friend and other like-minded independent Yorkshire artists. She celebrates their designs by turning them into unique wallpapers and fabrics.
The Monkey Puzzle Tree changes the way you look at wallpaper. It becomes more than just a way to cover walls and make them look pretty. These designs have a story, an authenticity only found in the original works of talented designers. By choosing designs from The Monkey Puzzle Tree, you support local artists while celebrating and sustaining manufacturing in the North.
"Our carefully selected Yorkshire artists celebrate the best of the North of England's creativity, eccentricity and innovation."

Charlotte Raffo
Wallpaper as art
Feeling connected to the things around your home is the way to achieve a sense of grounded belonging. That inherited crockery set your mum gave you when you first flew the nest. It always reminds you of comforting Sunday roasts around the family dinner table. It has a story and happy memories attached. Wallpaper from The Monkey Puzzle Tree wraps your rooms in artisan stories, evoking nostalgic feelings that centre you in your space as well as adding personality and a point of difference.
Featuring designs from Yorkshire artists Drew Millward, Sarah Jane Palmer, Alexis Snell and Sarah Thornton, there's something from The Monkey Puzzle Tree to suit any space and interior style.
Meet the Yorkshire artists behind the wallpaper
Show us yours
We'd love to see what the artwork in your home tells us about you. Show us how you've styled your wallpaper from The Monkey Puzzle Tree by tagging us in your Instagram posts. We can't wait to have a peek!