Tantalising taps… Eye-candy for your kitchen, bathroom & cloakroom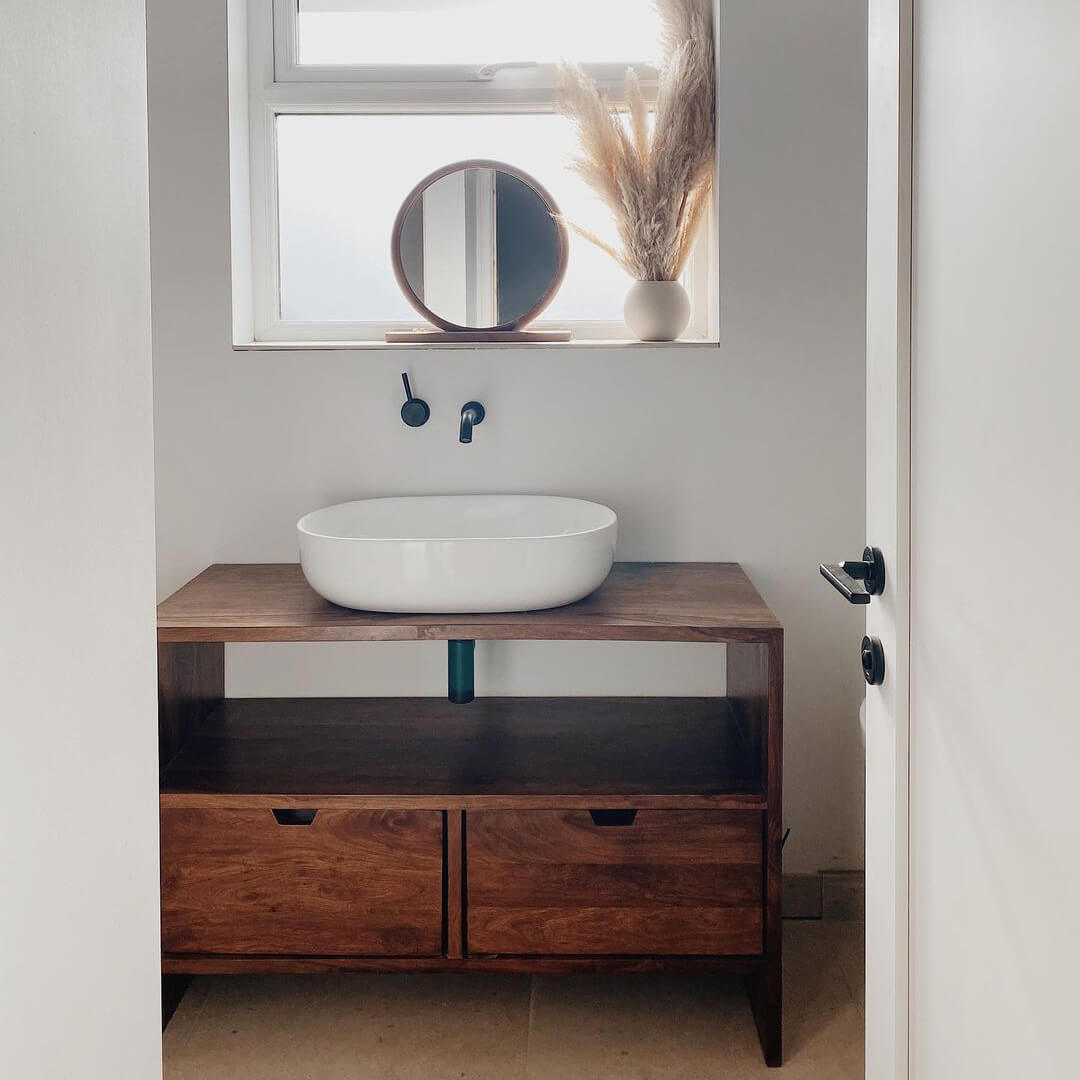 Hurrying to the cloakroom, you quickly close the door behind you, fumbling with the lock and feeling for the light switch in the darkness. Grasping hold of the pull cord, you open your eyes wide in surprise as the small room floods with light. This downstairs loo is far from a forgotten cupboard under the stairs. It's an absolute joy. The mesmerising statement wallpaper draws your eyes, and the countertop basin presided over by a fabulously tall mixer tap beckons you to come and play.
Fingertips outreached, you turn the tap on, stifling a squeal of delight as a stream of silky smooth water bursts into the sink and bubbles down the equally captivating plug hole. Sliding your hands into the hot water, you smile in awe. You know it seems silly, but details like a well-designed tap bring you instant pleasure, and you wash your hands extra thoroughly with the luxuriously aromatic soap to prolong your stay in this magical little space.
Begrudgingly drying your hands on an unfathomably fuffy towel, you unlock the door and head back to the party, vowing to give your downstairs cloakroom a bit of decorating love – mentally noting that the first thing to go is the old chrome taps.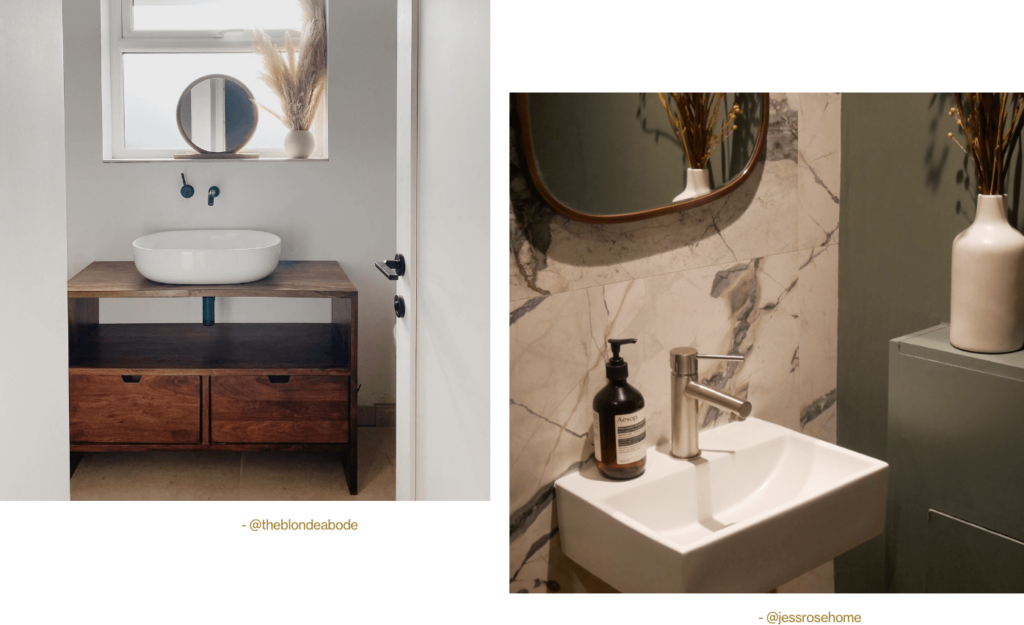 Sometimes, seeing something out of the ordinary is all it takes to spark an idea, like this inspiring cloakroom above. A feature tap can add flair to your space, transforming the mundane tasks you do every day, like washing your hands, into pleasurable experiences.
Let's talk mixer taps…
Mixer taps combine hot and cold water in a single spout, allowing you to precisely adjust your water to the ideal 'Goldilocks' temperature. They're suitable for baths, basins and sinks and are great for creating a streamlined, uncluttered look, and if you go for a statement colour or design, they provide an excellent focal point for your space.
In practical terms, mixer taps tend to come fitted with flow limiters, which helps to reduce your water usage. So really, getting a new and stylish tap is a money-saving exercise… If you needed any encouragement!
Which type of mixer tap to choose: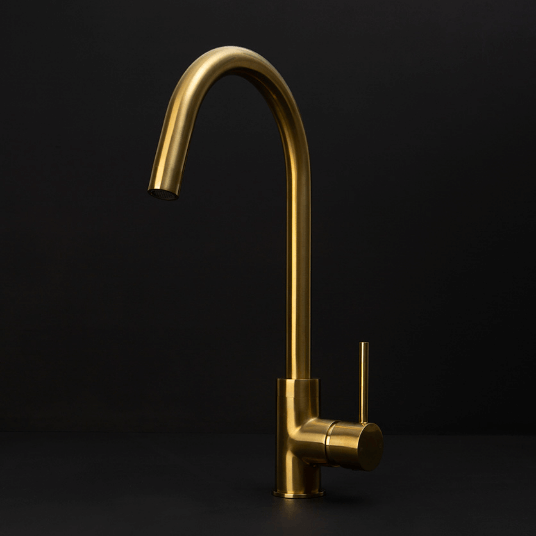 Single-lever taps
As the name suggests, a single-lever tap has just one handle to control hot and cold water. These are a practical choice because they're easy to use – you can adjust the temperature one-handed, which is ideal if you've been handling raw meat, kneading dough or have a small child to contain. They're the most streamlined designs, so they're good for smaller, tighter spaces or where you want to achieve a clean and minimalist look.
Wall-mounted mixers
Wall-mounted mixer taps have their inner workings concealed within your wall – the stud wall of a newly-built partition is ideal. The hot and cold water knobs are then fixed to the wall, freeing up valuable space. Usually found in bathrooms, this type of tap looks amazing, doubled up over twin sinks in a spacious en-suite. In smaller bathrooms, this space-saving tap gives you more surface area to arrange some attractive toiletries.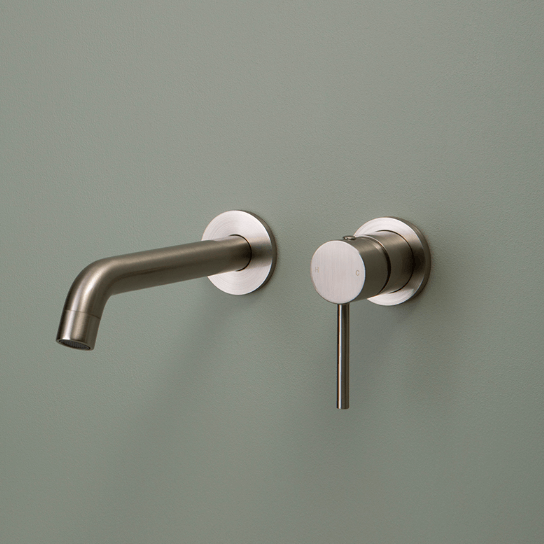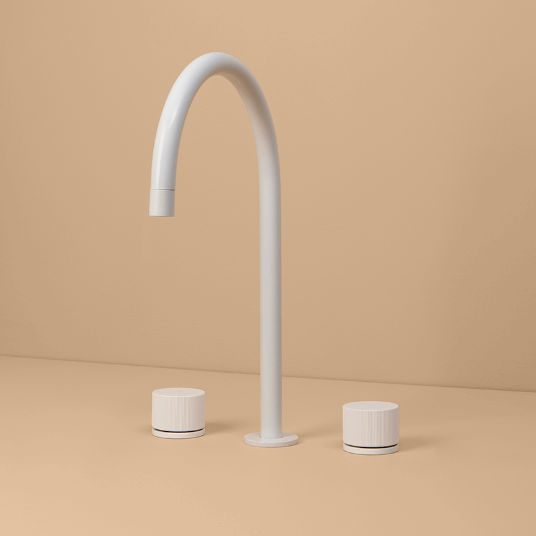 Deck mixer taps
Deck mixer taps have both a hot and cold surfacemounted control knob feeding into one spout. These statement taps are ideal for modern, spacious kitchens, especially if your sink is in an island unit. Hang a series of pendant lights overhead to make the metallic finish shimmer seductively. Washing up was never so pleasurable.
How about a coloured tap?
Once you've decided on the type of fixture that matches your needs, then comes the fun part – colour. You'll probably find yourself drawn to a particular finish, and we'd recommend following your heart here. Go for a coordinating or contrasting look – whatever best reflects your personality.
Coordinating your faucet with handles, light fittings, or other metallic details around your room gives a cohesive and easy to live with aesthetic. Mixing and matching accessories take a bit more effort, but the results are well worth it! Imagine a stunning pink tap in an otherwise white bathroom – it looks unbelievably satisfying. Picture a matt black mixer tap in an otherwise colourful room – it definitely adds an edge.
With the choice of satin silver, luxe gold, black, white, Miami pink and mint green, it's no longer a case of the only option being shiny chrome. You can let your wild side free!
Which tap, where?
From a functionality perspective, realistically, you could put any tap anywhere. The only restrictions are your imagination, style, and space available, but here are a few tips as a starting point:
Kitchen taps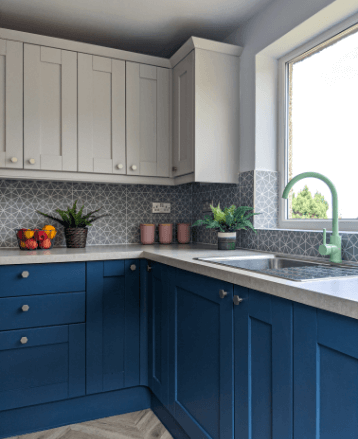 Your kitchen tap is one of the things you interact most with, well, while you're in the kitchen. Think washing hands and cleaning dirty dishes, rinsing this, that and the other – it gets a lot of action, which makes finding one that is both practical and looks the part essential. Kitchen mixer taps tend to have longer necks or a swan neck design to direct the water into the sink (or swivel between double sinks) with more precision, making filling pans and washing hands easier.
Cloakroom taps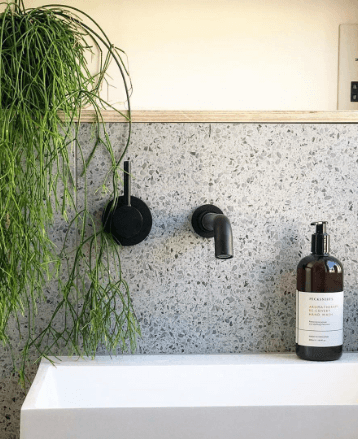 The 'smallest room of the house' is where you have the licence to do something slightly different from the norm – a bit like your spare room. Visitors mainly use downstairs cloakrooms, so delight them with the wow factor: some bold wallpaper or paint finished off with a fabulous tap and bathroom accessories. If you have a countertop basin in your cloakroom or bathroom, tall mixer taps are your go-to.
Bathroom taps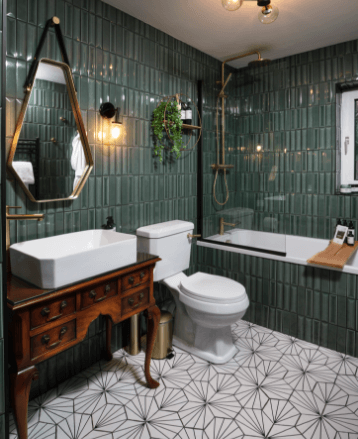 Bathroom taps are all about practicality, with a touch of style thrown in for good measure. A wall-mounted faucet is an excellent option where space is limited, and they look amazing over free-standing baths.
Bathroom accessories
Once you've chosen a beautiful new feature tap for your bathroom or cloakroom, consider upping the ante by picking up its colour in other accessories around the room. Repeating an accent colour pulls a space together and gives your eyes something to look at, moving your gaze around, making it feel more interesting.
Coordinating robe hooks, towel rails and toilet roll holders, as well as bottle traps and click-clack wastes for your basin, all make for a flawless finish—the kind of look you'd find in designer hotel rooms.
Show us yours
Amazingly decorated cloakrooms and bathrooms are always a talking point. If you've made yours Insta-worthy using our products, please do tag us – we love to have a nosey at your styled-up sinks and basins.