Tantalising trend titbits for 2020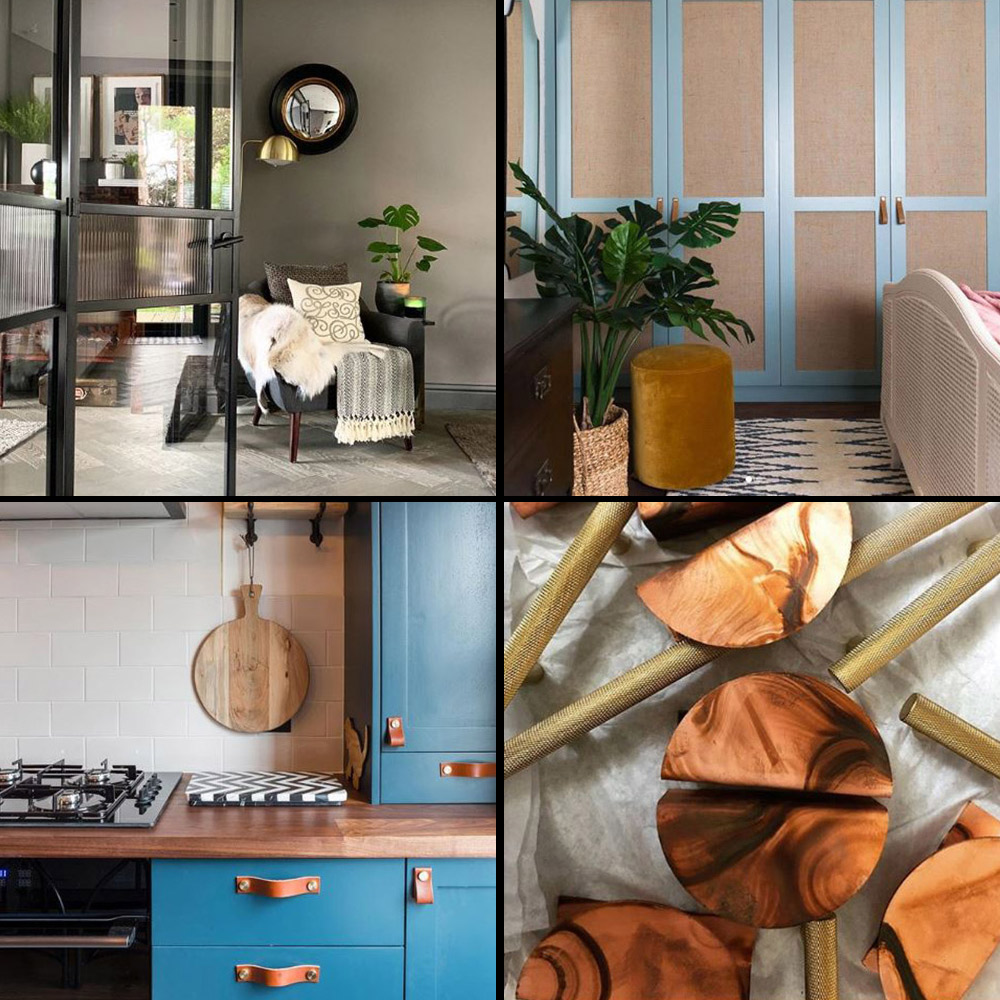 Looking for some interiors inspiration for your upcoming renovation, but don't know where to start? Come with me on a magical trip to the future… Well 2020, and take a look at some delectable trends titbits that you'd be foolish not to sample.
Reconnect with yourself
In a world that's becoming ever dependant on screentime, be this at work, or on your own personal tablet, laptop or phone, trends for 2020 predominantly point to reconnecting with yourself and the natural world. I know myself, that spending a day staring at a screen is no good for my emotional wellbeing… No matter how often I gaze longingly at the trees outside the window. As humans, we crave touch, sensations and experiences that a screen just can't replicate. Put it this way, a photo of a beach is definitely not going to satiate me. I want to feel the sand in my toes, the salty breeze in my hair and the cocktail in my hand.
So without further ado, let me introduce you to a few key trends of 2020.
Biophilia
If you've been trawling the web for interiors ideas, you've more than likely stumbled across the term 'Biophilia'. On the surface, it's a daunting word, but the meaning behind it is really rather beautiful.
Biophilia is the passionate love of life and of all that is alive;
it is the wish to further growth, whether in a person,
a plant, an idea, or a social group.

Eric Fromm
As Eric Fromm stated, Biophilia is about more than adding a few plants into your spaces, it's about life and being alive, and injecting as much Biophilia into our homes is good for the soul.
So, now you know what Biophilia is, how can you embrace it, without transforming your home into a jungle?
Natural Light
Maybe an obvious one, but natural light is so good for us mere humans. I don't know about you, but spending a day under harsh strip lighting instils anxiety in me. I often yearn for fresh air and natural light, even if it is just the light that's casting through a window. Natural light should be present in your home as much as possible, so get those blinds hoisted up and let that glorious sunshine in.
Plants
Nurturing plants in your home can be quite an accomplishment, hence me not owning any. Raising a small child and two cats will have to suffice for now. That being said, I have wanted to introduce some greenery into my home for quite a while now, and am instead looking at investing in some low maintenance artificial plants that will stand the test of time.
In 2020, vertical gardens are going to be increasingly popular. Yes, they are aesthetically pleasing, but they're also ideal for smaller spaces too. There's a number of ways you can embrace this, moss on walls is a great way to honour biophilia. Not only does moss look great, but it's also super tactile, which leads on to another trend that I'll discuss later, tactility.
Natural Materials
Opting for natural materials around your home is always going to be a winner. Wood, concrete and ceramic soften your interiors, reconnecting you with the earth and creating a space that we long to touch.
Texture & Tactility
Another key trend of 2020 is texture and tactility, a trend that links beautifully to Biophilia. We are physical sensory beings and crave touch. This is why adding texture to our homes is beneficial. It doesn't have to be an interiors overhaul either, embossed wallpaper, natural wood, stone, brass and ceramics all contribute to our wellbeing.
Embrace Indulgence
In the first three months of 2019, there were 2.4 million searches for the term 'art deco'. It's all about the indulgence dontcha know. Luxury key pieces are currently all the rage and will continue into 2020. Think luxe upholstered chairs, opulent lighting and 1920's investment pieces. If all else fails, throw in some brass and you're on track.
Colours
So now you know the key trends, let me tell what colours will be popular next year. 2020 will focus on two areas; Miami Vibes and Jewel Tones. Expect to see the following colours popping up just about everywhere…
Cassis, Mellow Yellow, Neo-Mint, Cantaloupe and Purist Blue are all the colours of 2020, take a look at our colour trends blog for more inspiration.
As always, we love to see your interpretations of trends, especially when they involve our products. Do tag us in your posts on Instagram.