Summon energy, decadence, and passion with vibrant foliage.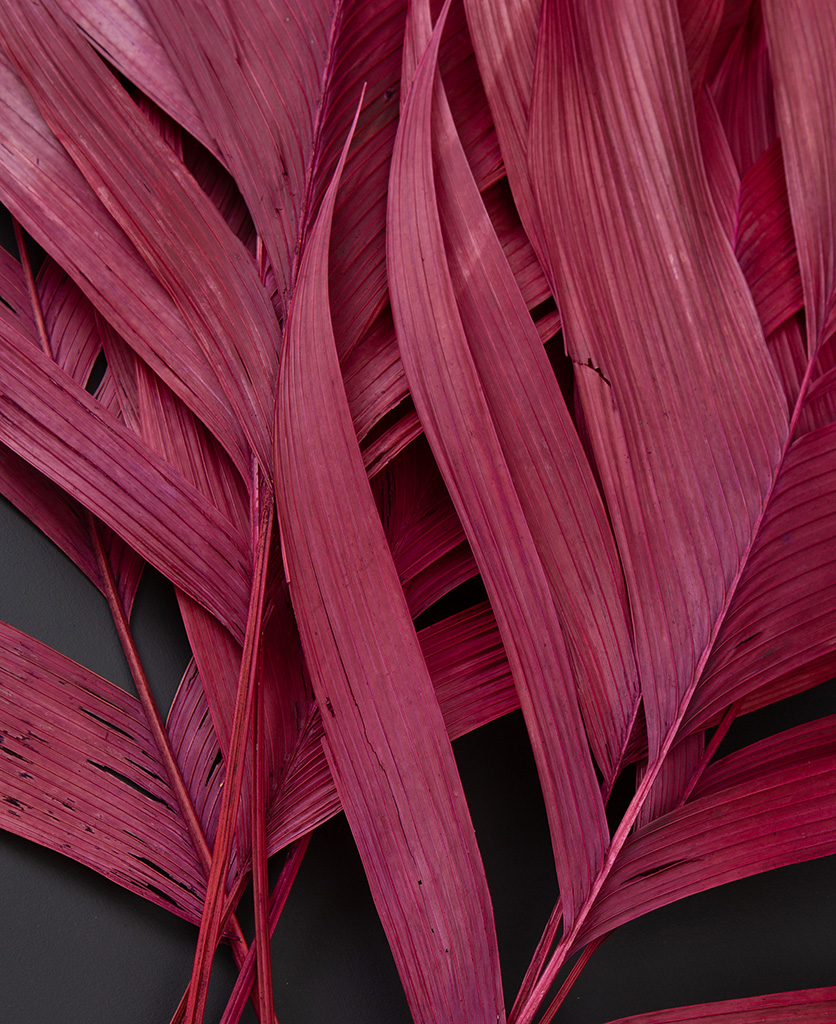 Leaping out of bed, you bounce over to the window, fling open the curtains and wait for the sun to burst in and bathe your room in a golden glow. Alas, it's still early, a blanket of misty fog masks the sun, and you feel your mood sink a little. Not quite the wake up you had planned. Deciding that a caffeine hit will have to suffice, you head off in the direction of the kitchen. Isn't it fascinating how much impact colour can have on your emotions?
How does colour influence your mood?
Colours, like features, follow the changes of the emotions

Picasso
Have you ever felt a smile spread slowly across your face when you spy a bright sunflower peeping over the neighbour's fence or felt your heart rate slow when stepping into a lush green forest? These day to day details may pass you by unnoticed, but if you stop and think about the things that make your heart leap with joy, they will almost certainly be attributed to the way they act on your senses. Memories are linked with our senses of sight, sound, smell, taste, and touch, so anything that triggers these senses will be memorable.
Colour is a powerful tool that can heavily influence mood, feelings and emotions, but it's personal. For you, any tint or shade of yellow instils instant happiness. You love sipping a cuppa from your cheery daffodil yellow mug first thing in the morning. It's guaranteed to bring you unadulterated pleasure, and you can't imagine your morning routine without it. To others, yellow can create a sense of anger, frustration and anxiety. It's all subjective. So how can you use bursts of colour in your home to influence how different spaces make you feel??
Incite feeling with vibrant flowers and grasses
Slowly opening your eyes, you look drowsily around your room and feel your mood lift. The sunshine hued Stipa feathers you strategically placed on your bedside table never fail to make you smile as soon as you set your gaze on them. The deep orange blooms evoke memories of your very favourite sunrises, the type that feels transformative like something big is about to happen.
Dotting vibrant flowers and foliage in your favourite colours around your home is a great way to change the mood of a space. Orange and yellow are your go-to hues when you want to feel rejuvenated and energised.
Black always makes you feel elegant and sophisticated, which is why you placed a bunch of statuesque black Babala stems in the living room. Sometimes, after a long day, you like to grab your fanciest prosecco glass, fill it to the brim, recline on the sofa and sip. Swapping the usual Tuesday evening pyjamas and brew for a beautiful dress and music feels decadent and rebellious and instantly lifts your mood.
5 quick tips on choosing colour for your home:
Only choose colours that really make your heart sing. You'll know these as you'll be naturally attracted to them. You'll want to keep looking rather than averting your gaze. On-trend colours are all well and good if you love them, but if they make you feel uncomfortable, then avoid bringing them into your home. And if you're unsure about a particular hue, try a little bit of it first… Hint: foliage is a great way to do this!
Colour is evocative, and sometimes you may not even realise that the vibrant flowers in the bathroom are what's making you feel a bit edgy and preventing you from properly unwinding. Instead, consider soft greens or neutral grasses that bring a sense of calmness, lightness and airiness.
Colour is subjective. What feels calming to you may have the opposite impact on your family and friends. Think about the general energy of a space and what kinds of activities usually happen there e.g. a kitchen is usually quite a lively hub of the home so can take bolder and stronger colours and shapes.
Contrasting flower colours with your decor gives your eyes somewhere to settle. Complimentary colours, opposites on the colourwheel attract your eyes whereas choosing tonal foliage that harmonises with your space adds texture, layers and interest to your space and feels relaxing.
Above all, have fun! Colour is playful and experimental. Try not to get tied up in perfectly matching your space. Choose flowers that evoke happiness and pleasant memories.
Show us yours
Feel inspired to splash some colour around your home? We'd love to see how you inject pops of joy with vibrant flowers and foliage. Show us by sharing and tagging us in your Instagram photos.