How to choose switches and sockets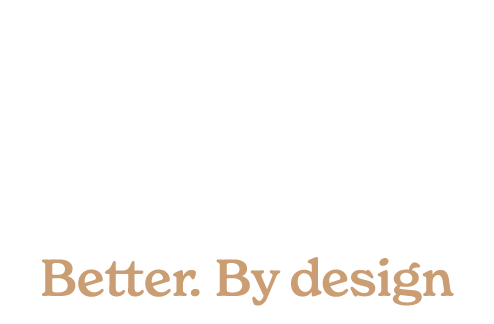 Padding downstairs, you head for the kitchen. The sun hasn't risen yet, and this is your favourite time of day, basking in the stillness before the hustle and bustle begins.
Twisting the knurled knob of a smoked gold dimmer switch, you smile as the room gently glows to life, setting the perfect ambience to awaken your sleepy head. Turning the coffee machine on, you listen as the sound of frothing milk fills the silent room. Pulling your phone from your robe's pocket, you notice that, as usual, it has 10% battery life left. Plugging it into the USB port to charge while you surf the news, you smile and thank your past self for choosing this very convenient double socket with an inbuilt USB port.
Perched on a stool at the breakfast bar, you gaze around your stunning kitchen. An interiors expert helped you plan the space, spending an inordinate amount of time just preparing where all your switches and sockets would go. Then more time on what they'd look like and what configurations work best for how you use the kitchen. Time well spent!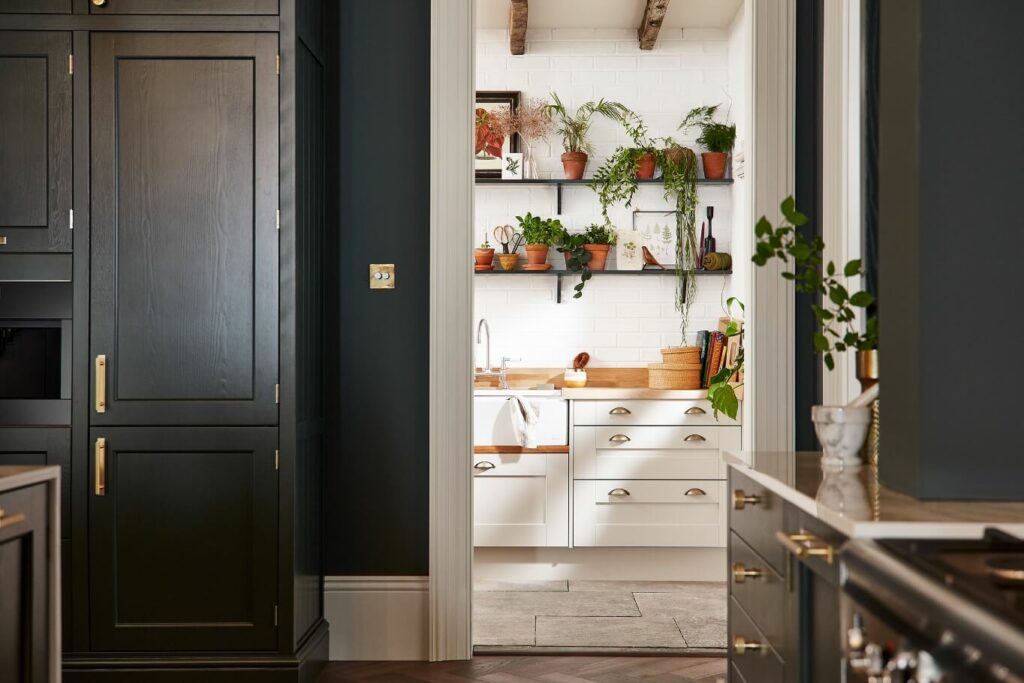 Choosing sockets and switches in configurations that make your life easier is so important. It's about more than how they look… Although obviously, that's important! Our in-house Interior Design Specialists, Connor Prestwood and Xander Shreenan, along with Lead Concept Designer at Magnet, Jen Nash, share their top tips when considering sockets and switches for your kitchen.
Choosing sockets and switches to suit your lifestyle
What you do in your kitchen will determine which socket and switch configurations work for you:
Do you like to cook, so have numerous gadgets?
What is the decor scheme of your room?
Do you entertain a lot?
Does your kitchen double as your home office?
Do you have a family?
Thinking about these things will help you make the right decisions for you.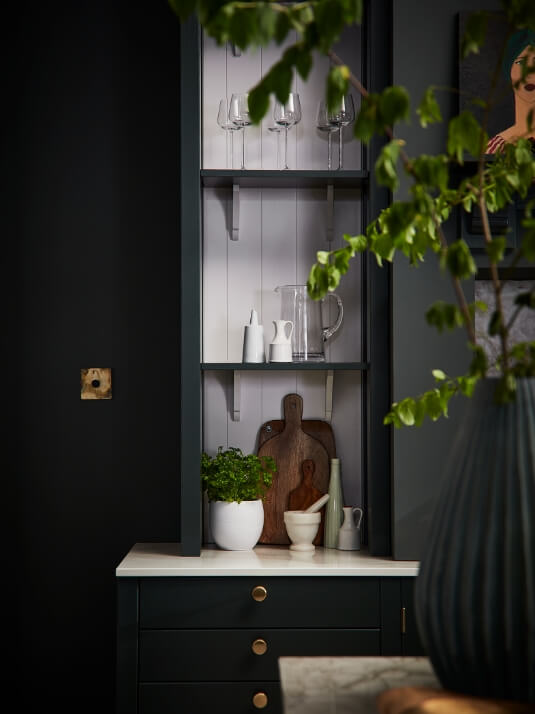 Function: which add-ons will finish everything off?
Ever lived somewhere where there aren't enough plug sockets where you need them? The light switch is a straight-up on/off, and you'd love to be able to take the edge off all the overhead spotlights in the evening? Or how about the obtrusively bright white cooker switch adorned with a blazing red rocker?
Thinking about the details can make a world of difference to your life, simply choosing a double socket with USB port means you can charge your iPad while cooking. Dimmer switches allow you to control the lighting level precisely, and well-designed switches and sockets mean a more streamlined look without ugly details.
"Be honest about how you want to use the space and your needs. A kitchen exists for us to use, and it's really personal. Colour, materials and tech are all tools that are equally important in bringing that vision to life."

Jen Nash, Concept Design Lead at Magnet
Ambience: how do you want to feel in your kitchen?
The truth is, this probably differs throughout the day and the seasons. The key is adaptability. Give yourself as much freedom as possible to adjust to any situation. Maybe you'll want relaxed lighting in the evening and bright task lighting for when you're cleaning or prepping food.
Jen Nash, Concept Design Lead at Magnet says, "Dimmer switches offer adaptability to lighting design – this is so important now that open plan living needs to deliver so much function to family life. Creating ambience is also paramount in any interior space, and dimmers are a great way to adjust your lighting depending on the task, season or mood."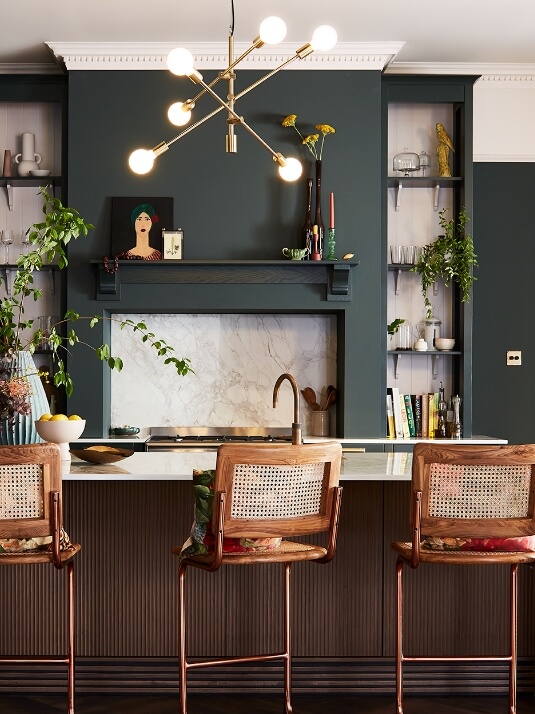 "Rocker and toggle switches are great choices for utility rooms and hallways, where functional lighting is needed, but dimmer switches give a wider range of control."

Xander Sheenan, Interior Design Specialist, Dowsing & Reynolds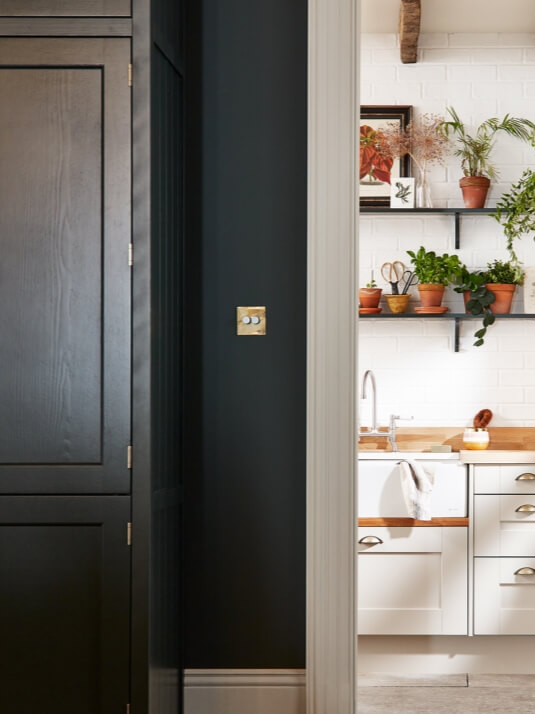 Style: what colour or finish should you choose?
If you love clean white sockets and switches, then go with those. If you're like a magpie drawn to shiny chrome, that's your finish. If you're unsure, think about what you wear; are you a rose gold/copper kind of person or do you mostly stick to black, black and more black? Is your watch gold, dull nickel or brightly coloured?
Observing what you naturally wear gives you clues about what you could bring into your interior style.
Connor says, "Coordinating your fixtures and fittings such as sockets and switches with your paintwork or wallpaper is a clever, contemporary way to bring an interior scheme together and give it a sophisticated edge.
For example, our tonal cinnamon switches lift terracotta paintwork. Your scheme will feel much more considered, allowing you to broaden your options without being constrained to standard white sockets."
Shop Switches & Sockets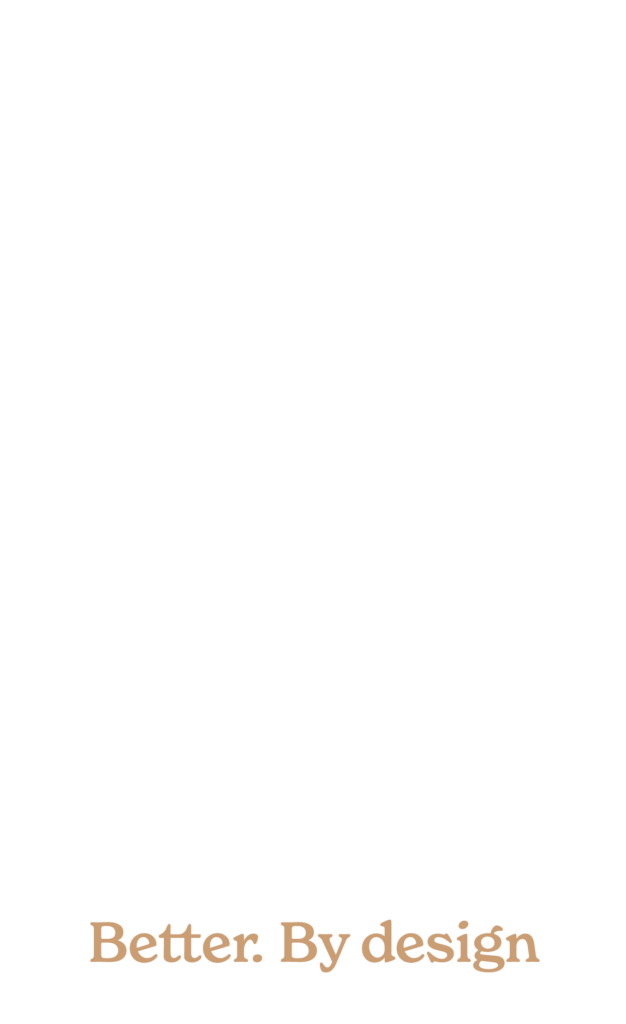 Brimming with rich botanical elements, Magnet's new Ludlow Arboretum Green kitchen combines the history and heritage of traditional high-ceilinged British homes with the tranquil elements of biophilic design.

Dowsing & Reynolds' smoked gold switches and sockets were hand-picked by Magnet's Concept Design Lead, Jen Nash, to add eclectic character, while the Trikonasana pendant softly enhances the natural light that streams in through the open windows – a dreamy space and an even dreamier collaboration.
Show us yours…
We'd love to see which sockets and switches you've chosen for your home. Show us how you've styled yours by tagging @dowsingandreynolds in your Instagram posts. We can't wait to have a nosey!
If you have technical questions about leading-edge versus standard switches and anything else that might feel overwhelming – nip over to our FAQs page, where there's lots of additional information.