Low ceiling lighting: a guide to making a big statement in smaller spaces
Ducking under the gap where your pendant light used to be, you catch yourself and laugh. Having dodged its low hanging bulbs for a few years, you finally decided to take the plunge, finding the perfect light that sits at just the right height.
Your fingertips meet the knurled edges of the dimmer dial, and you twist, slowly illuminating the frosted bulbs dotted around your space. You've curated a lighting scheme that works beautifully with your low ceilings, choosing fixtures that complement your unique home.
How do you make a room with low ceilings look lighter?
The trick is to create an even spread of light across the room. Consider how the lighting looks at every level, whether you're standing up, relaxing on the sofa, or sprawled out on the floor next to the fire. As a general guide, never rely on a single ceiling pendant to light an entire room and aim to have at least eight light sources in larger spaces such as living rooms and kitchens – this might sound like a lot, but it includes windows and doors, as well as candles and fairy lights.
What type of lighting is best for low ceilings?
Searching for low ceiling lighting used to mean flush flying saucer style monstrosities that collected unsightly dead flies. There are now loads of exciting lighting ideas for low ceilings on the market, along with several ways to curate a lighting scheme that both does the job and looks spectacular.
Semi-flush ceiling lights are specifically designed for homes with low ceilings and have come a long way in recent years. More intriguing than spotlights and downlights, semi-flush lighting that sits tight to your ceiling comes in a range of styles, shapes and colours, so you can still express your unique personality.

Generally speaking, they have a drop of no more than 40cm, saving you from headbutting your light fixtures. To keep the room cosy, try installing a dimmer switch to manage the ambience, and opt for warm white bulbs over daylight or cool bulbs to avoid the clinical 'dentist surgery' look.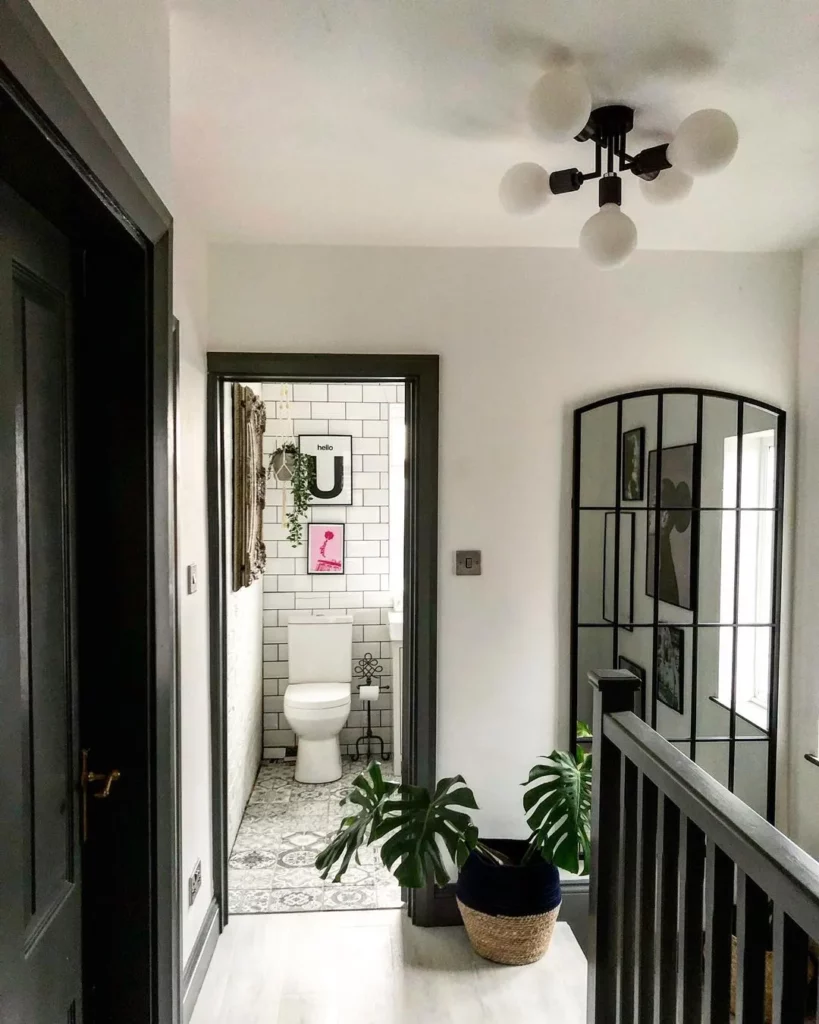 "Try having low-rise lighting that you can point towards a wall. This will reflect the light off the wall and bounce it across the room."

Connor Prestwood, Interior Design Specialist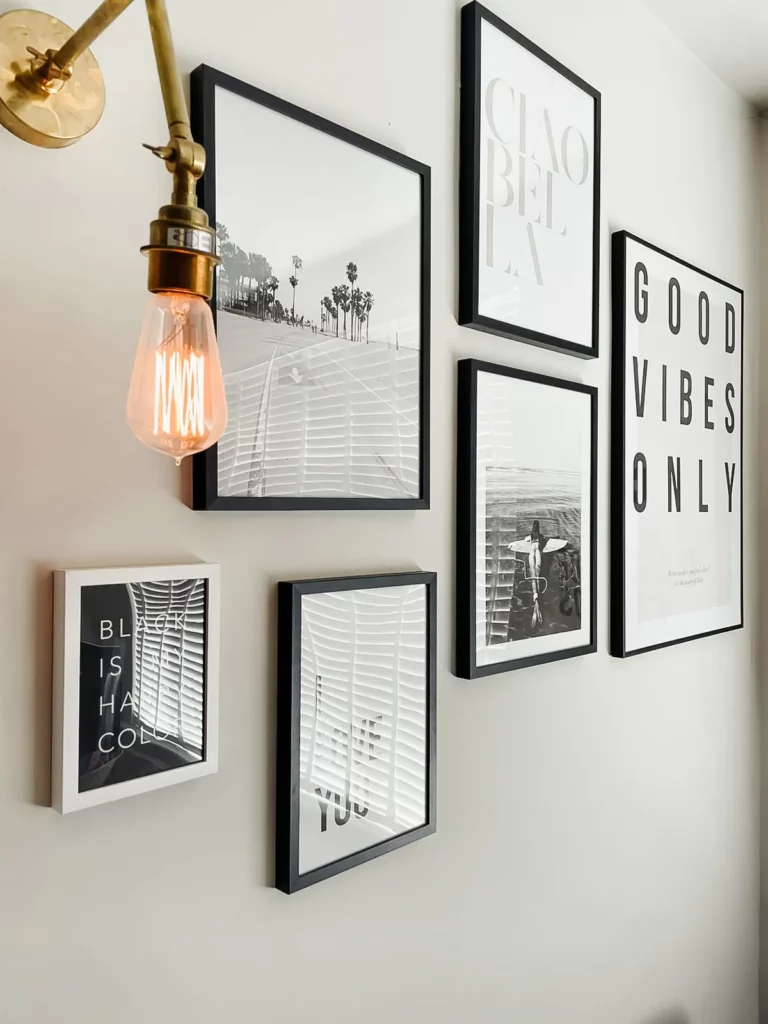 If your ceilings are really low, you could consider ditching the 'big light' entirely, opting for strategically placed wall lamps instead. Use them slightly above eye level to highlight areas of interest like original property features and treasured pieces of artwork or brighten beautiful traditional alcoves with an uplighter that floods light throughout any darker corners.
Spreading your wall lights evenly throughout the space will keep it looking open and airy. Having them too close together can make houses with lower ceilings feel more cluttered, thus making the room feel smaller. That said, if you have a feature that you'd like to make more of, such as long open shelves that run the length of your room, wall lights in odd multiples positioned close together can help to draw the eye over.
Table and floor lamps add intrigue to any room, creating spaces with personality for your eyes to travel around. Table lamps make great lighting for low-beamed ceilings, leaving these beautiful features to shine without the distraction of a ceiling light.
If you have a modern house with lower ceilings, or if there's someone in your household who's the height of an NBA player, you might find that floor and table lamps create less obstacles to duck and dodge.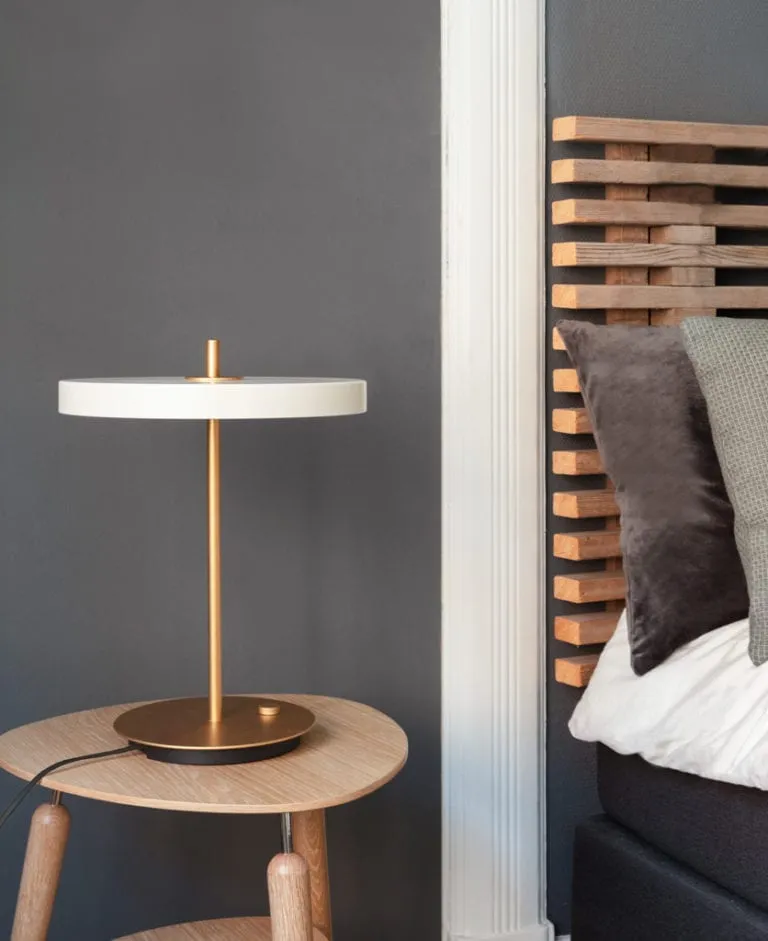 "Not only will table and floor lamps provide you with ample light, but they also give you the power to perfectly set the atmosphere in a room by switching on as little or as many as you like."

Connor Prestwood, Interior Design Specialist
How to light a room with low ceilings
Opt for semi-flush ceiling lights that won't get in your way
Use wall lights to brighten darker corners if a ceiling light isn't an option
Ensure wall lights are spaced evenly to avoid a cluttered feel
Reduce harsh glares by fixing wall lights at just above eye level
Use a dimmer switch on your wall and ceiling lights to adjust the ambience
Choose warm glow light bulbs
Pepper table and floor lamps throughout to illuminate darker nooks
Is my ceiling too low for a pendant light?
Not necessarily, you just need to consider how it would fit into your home. Think about the areas where long-drop pendant lights won't get in your way. For example, evenly spaced multi-pendants provide task lighting over kitchen islands and counters and placing them over furniture or units will reduce the risk of walking into them. Your dining room table could feature a statement chandelier with a longer drop, turning every evening meal into a special occasion. It's also worth looking for a pendant light with adjustable cables, such as our 'create your own' lights so you can customise the length to suit your space.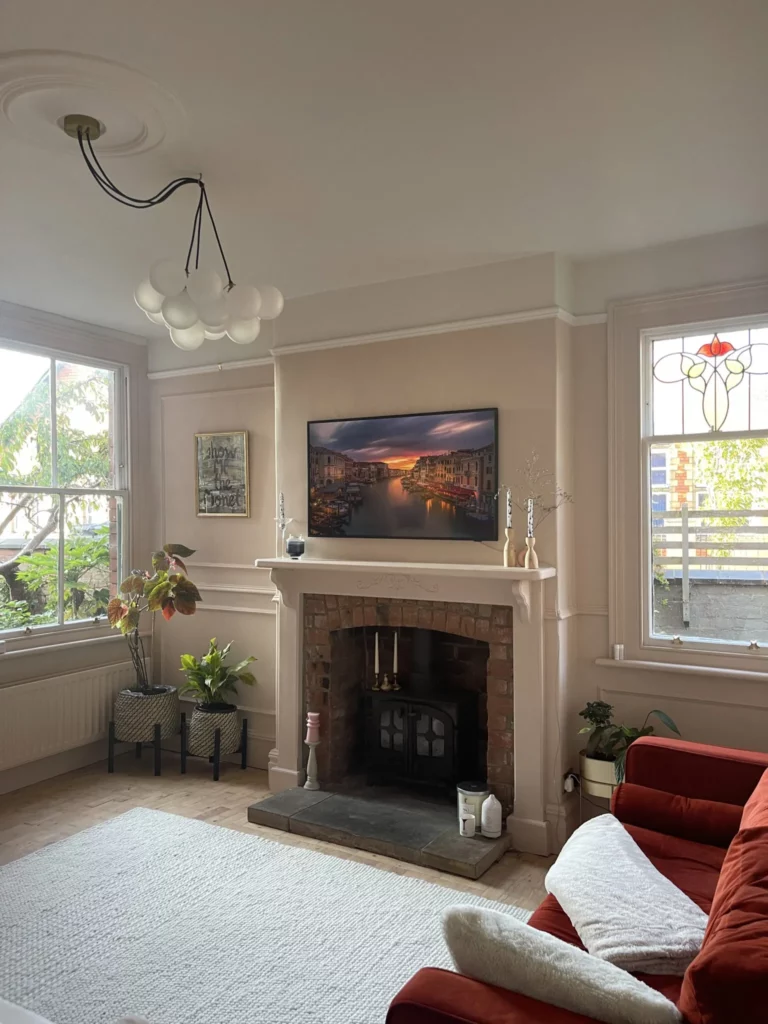 "Consider placing a hook close to a corner, wall, or even above a piece of furniture like a side table or next to a chair. You can drape the pendant cable over the hook so that it hangs higher and doesn't get in the way."

Connor Prestwood, Interior Design Specialist
If you want to get creative, think about using a long-drop cluster pendant to create a feature. Do you have a reading nook with an armchair and a side table? Hanging a cluster pendant over the side table would provide just the right amount of light for an evening of reading whilst sparking interest.
Three main types of lighting to think about:
Ambient lighting
This lighting makes you feel warm, cosy and relaxed on a dark winter night. Think table and floor lamps that softly wash the light around your space, along with wall lighting that gently reflects the light downwards. Candle and fairy lights would also fall into this category.
Task lighting
Tasks such as prepping veggies, reading and writing require more focused lighting. Pendants, under-cabinet lighting and angled table lamps will give you the right amount of light for tasks that require more concentration.
Accent lighting
AKA: The fun bit. Accent lighting highlights points of interest, such as artwork or special features, and it's your chance to get creative. Remember that cluster pendant over the side table we mentioned earlier? Accent lighting creates drama and adds personality to a space.
Should low ceilings be white?
There are no hard and fast rules when it comes to ceiling colour. Whilst lighter ceilings can make the space feel more open and airy, painting your ceiling a dark shade will make a statement and add personality.
If you fancy taking a walk on the dark side, a good tip is to bring the colour down the top few inches of your wall or go all out and paint the walls and ceiling the same shade. This will create the illusion of a higher ceiling – like gazing up at a midnight sky that spans forever.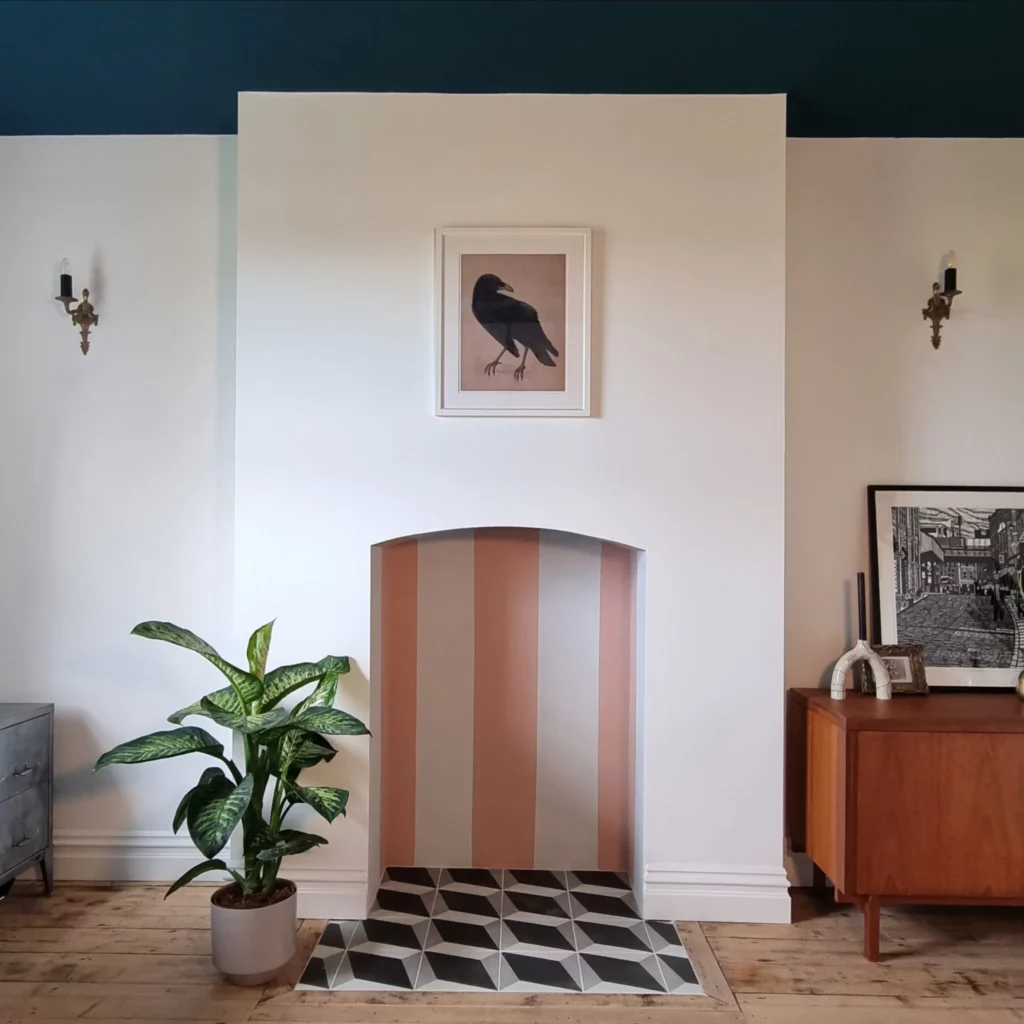 Show us yours
We'd love to see your low ceiling lighting ideas. Tag @dowsingandreynolds on Instagram – we can't wait to take a look around!