Pampas Grass décor: Making your room feel more relaxing
Speeding through a marathon Saturday morning cleaning session, you crack open the living room window and inhale deeply, pulling the fresh air into your lungs. Tidying complete, you sink into the sofa with a sneaky espresso to recharge. The feathery plumes of your faux pampas grass plant dancing merrily in the morning breeze catch your eye, and you fall into a daydream of balmy summer days spent lazing in the sand dunes on your last beach holiday.
Using pampas grass in your décor
Dried, preserved or faux grasses are the ideal way to bring nature indoors without the upkeep. These natural-looking plants enhance our well-being at home, helping us to relax and recharge. Including just a few faux plants or vases of dried grass stems in your room's décor can transform it into a relaxing haven.
Rooms are generally square, with square furniture, rugs, and windows. There are a lot of straight lines and angles, and all these edges can feel a little uptight. Plants break up these linear patterns, disrupting the angular borders and encouraging soft focus.

If you want an inviting, welcoming and relaxing home, it's essential to soften all these edges. A great way to do this cheaply is by placing beautiful vases full of dried grass stems around your home, bringing nature indoors. Fluffy plumes of giant pampas grass, in particular, help buffer all the square lines of a room, making it feel more comfortable and relaxing.
Make a statement with large pampas grass
The upright habit of tall pampas grass stems brings subtle energy to your space, softened by their downy heads. A statement vase stuffed with giant pampas grass attracts your gaze, drawing attention away from lines and corners – especially if you position it on the left of your fireplace or bedside. We inherently read left to right, and our eyes tend to travel in this direction naturally, so embrace the flow.
Placing another vase of smaller faux pampas in your room helps your eyes travel around, creating interest. It gives your gaze the next place to rest, evoking a feeling of comfort and relaxation. This consistency means your brain knows what to expect, avoiding unnecessary stimulation and excitement while enhancing feelings of contentment.
Repetition is a tactic used by many interior designers. Choose one vase or plant pot colour, and then use it around your room. Vary the plants within, but keep the containers consistent – this brings cohesion and makes your home look more curated.
How do you look after dried pampas grass?
Dried pampas grass is ideal for coordinating with neutral décor and nature-inspired colours, and looking after dried pampas grass is a breeze: requiring no watering, feeding or pruning. A gentle blow with a cold hairdryer will remove any dust particles – keep the nozzle away from the plumes, though, as they are delicate. Additionally, a quick zhoosh now and again to reset your arrangement will keep them looking in tip-top condition.
Pampas grass is still popular in 2022
Dried and preserved pampas grasses are still popular for home décor in 2022. It's such a lovely plant to have around your home. We're even seeing coloured versions in pink, blue and black. Perfect for tying in with your colour scheme or making the ultimate statement in a maximalist style interior.

Artificial pampas grass plants are a great alternative to the delicacy of dried stems. If your style is more dramatic and you want to bring greenery into your home, opt for a lush-looking faux living plant. These look great in any décor, especially in dark interiors and your bathroom!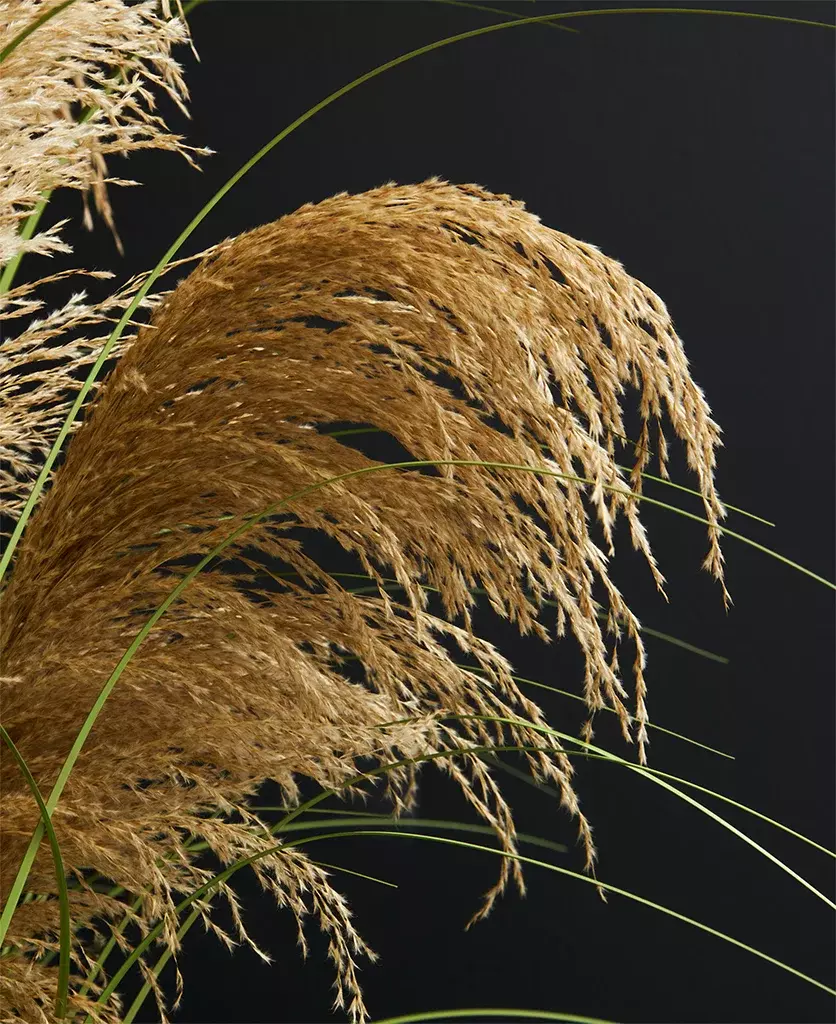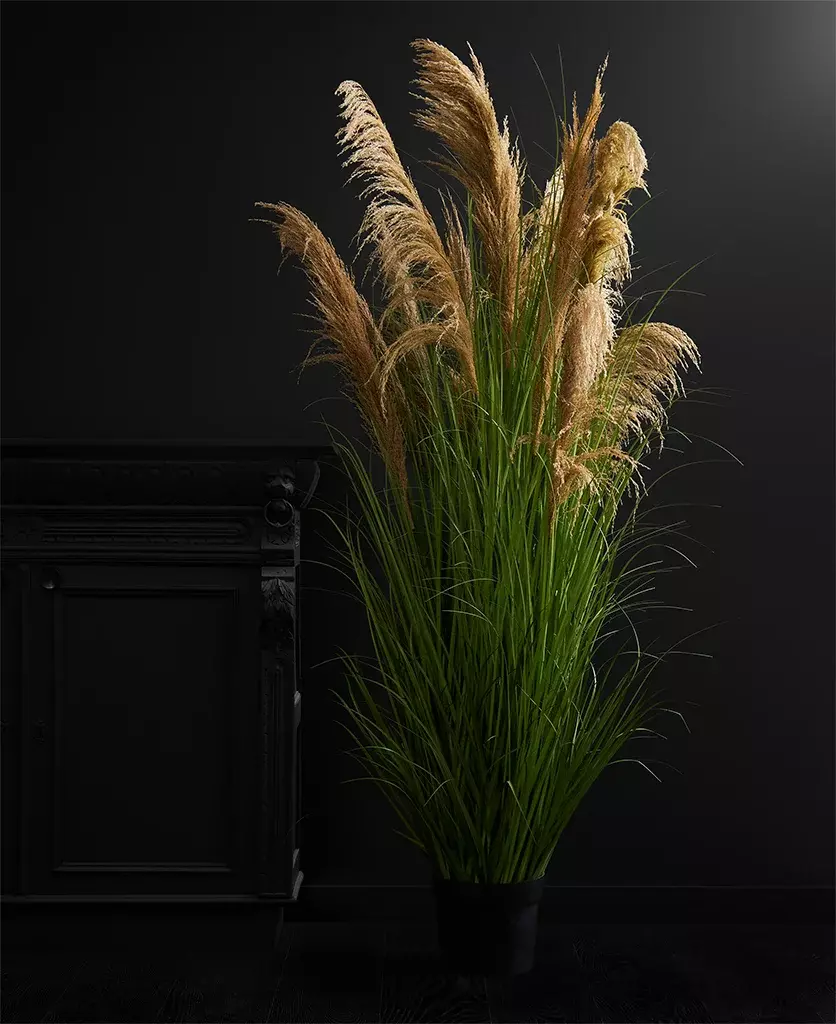 Show us your pampas grass décor
We love to see photos of how you've styled our pampas grass plants or stems within your home décor scheme. Tag @dowsingandreynolds on Insta so we can have a peek!