Dried vs preserved foliage: what's the difference?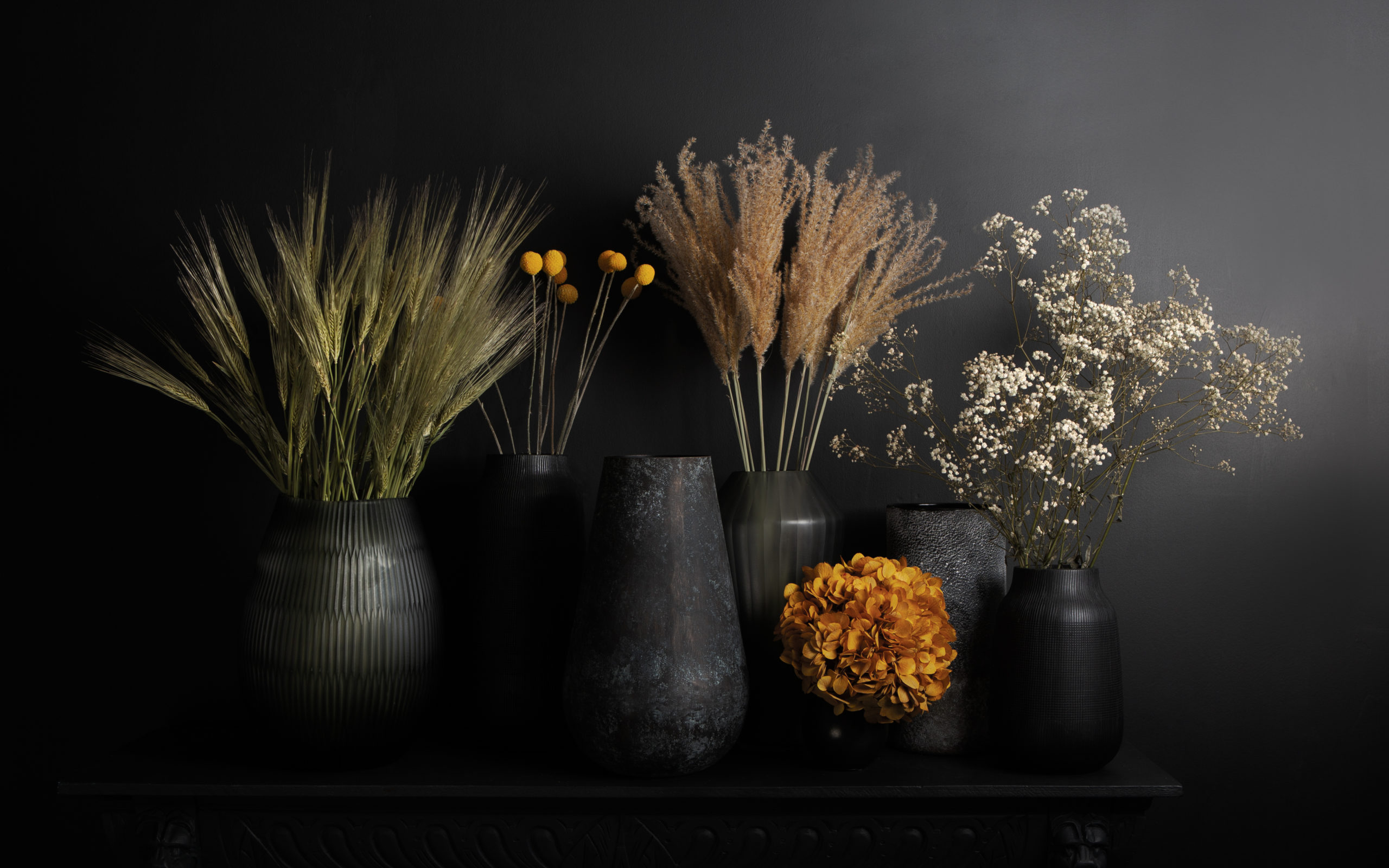 If you're wondering: "Is there a difference between dried and preserved foliage?", then the short answer is a resounding YES! And you're not alone in your musings, we get a boatload of questions and comments asking us this exact thing, so we thought we'd take a little time out to explain.
You may have seen our collections of preserved, dried and faux foliage. Faux foliage is easy – that's 100% artificial. The dried and preserved ranges are both 'real' plants, flowers and grasses, they've just gone through slightly different processes to keep them looking great, and to make them last.
I must have flowers, always, and always.

Claude Monet
All of the above are great if you don't have the time or inclination required to feed, nurture and grow live plants but do want a bit of nature in your home. With a duo of cats and a feisty toddler, I for one certainly struggle to find the time to care for living plants as well, and so have become a firm fan of the preserved and dried variety.
Many of us LOVE having flowers in the house but they are expensive, they don't last long AND you need to remember to actually buy them for yourself. Some of us rinse every last penny out of our precious bouquets, letting them 'dry out' until they either look amazing (hydrangeas) or so withered and sad we have to give in and admit defeat (peonies).
Dried flowers and grasses
Dried flowers are, as the name suggests, flowers that have been dried, no prize for seeing that coming. No chemicals, no fancy processes, just good old fashioned air drying. They don't have to be kept in water and cannot die, no matter how much you neglect them, just arrange them artfully in a vase and you're good to go.
Preserved plants
Preserved foliage is exactly that; foliage that has been preserved which just means that these plants look like they did when they were fresh, but will last A LOT longer because the sap that's usually found in them has been replaced with a preservative.
In the case of our foliage, that's:
vegetable glycerin: which helps the plant to retain its water
food colouring which (fairly obviously) gives the plant its colour
nutrients to keep the plant nourished and fresh-looking.
Love the places living plants can't tolerate
Dried or preserved grasses and flowers suit any style and they're great for softening the edges of a space, making it feel more relaxed. They blur boundaries, obscuring and screening what's behind – adding a bit of magical mystery to your interiors.
Best of all, these arrangements don't mind dark corners and shady patches so are brilliant for places that other sunlight-loving plants just can't thrive… They can last years in the right environment.
No thinking required; foliage and vase combos
We've made the job of greening up your home even easier by matching up our stems with a couple of gorgeous vase options. No more headaches trying to work out if the tones of the vase and stems work together or if indeed the stems will fit properly and proportionately in whatever vessel you choose. Option fatigue averted.
Show us yours… Tag us in your Insta photos, sure we love to see how you're using our flowers and foliage, but we like to have a little nosey at your gorgeous homes more.