Curves in all the right places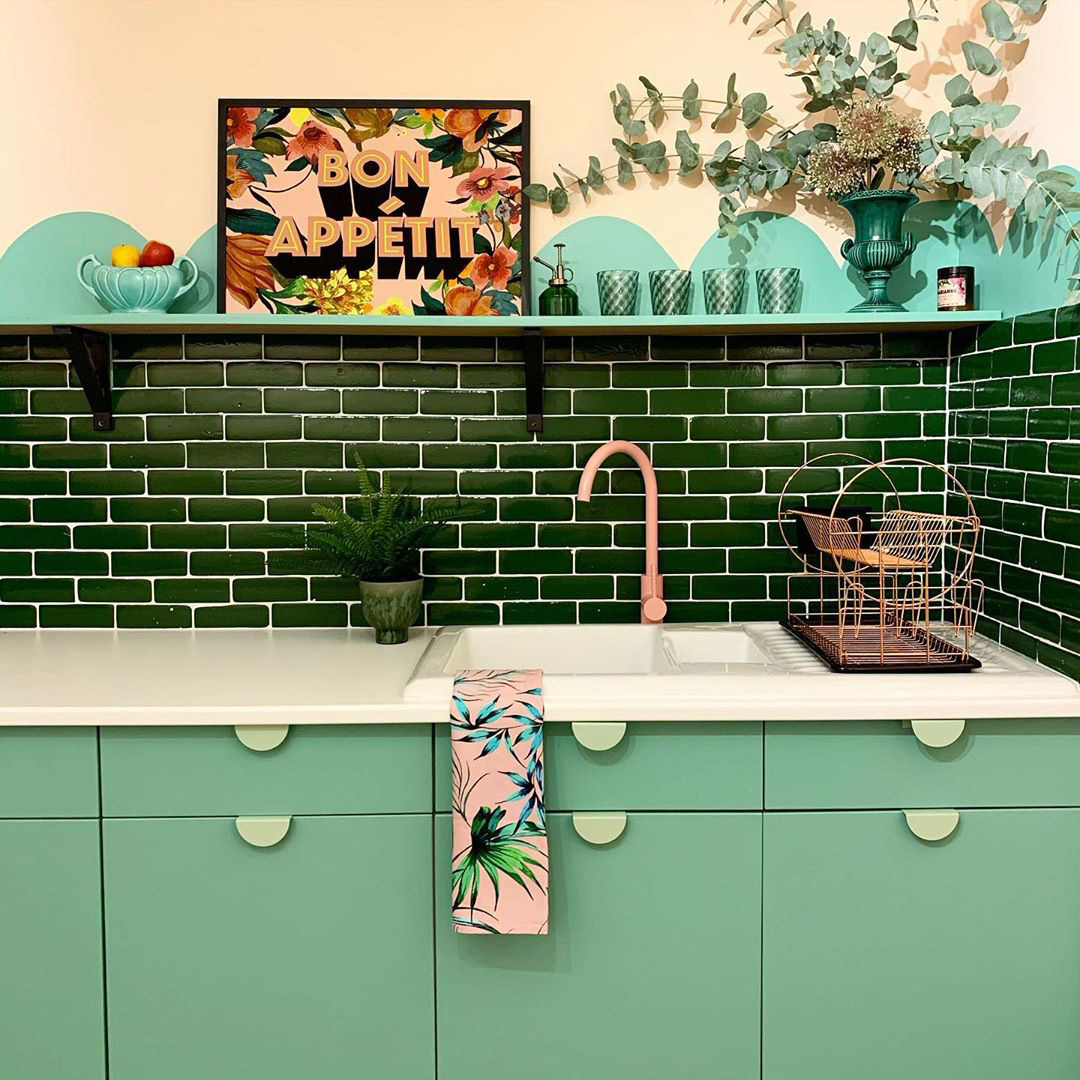 Unless you've been hiding under a rock for the most part of this year, which I fear most of us have, then you'll have noticed that curves are one of the biggest interior design trends of 2020. You heard it right, curves are in, in a BIG way.
But trend aside, introducing curves to your home has an instant softening effect, breaking up the fundamentally square shape of your rooms to make them more relaxing and just more interesting visually.
For a long time now, interiors have been about clean lines and geometric shapes. But times are changing and it's time to banish the straight and embrace your curvy side – here's how!
With more of us spending time at home than ever before, we are seeking solace in softer things, wanting to cocoon and protect ourselves in our bubbles. While straight lines may look great, they're just nowhere near as inviting as a fabulous curve. That doesn't mean you have to banish anything with a straight line but can instead introduce subtle curves into your home through accessories and those oh so important details. I'm also not ruling out eating a few extra biscuits to embrace those curves… All in the name of design of course.
Beauty: it curves, curves are beauty. Shapely goddesses, Venus, Juno: curves the world admires.

James Joyce, Ulysses
If you've decided that you're definitely a lover of all things curvaceous, but don't have lots of spare money floating around to go big, start small. Here are some hints and tips on how to disrupt those angles around your home and introduce some flowing curves.
Kitchen door handles
I don't know about you, but my kitchen is VERY straight, with clean parallel lines everywhere. It's not until you actually take a second to look at it, that you realise how structured this is. The simplest way of disrupting these lines is by swapping out conventional kitchen door handles and drawer knobs for something altogether more curvaceous. This doesn't even have to be on all cupboards and drawers… A mixture of round knobs and straight handles excites the eye, taking it up and down, rather than following lines across the kitchen. If you really want to mix things up, opt for round knobs on cupboard doors and super-wide handles on drawers. Ah, taste that sweet rebellion.
Lighting
Lighting is another simple way to transform your space, and a slick Scandi bowl light is THE way to go if you need some curves and quick… Although this one might require an electrician. A round pendant softens all those harsh straight lines in your kitchen and also gives your eye something to rest on. It's not only kitchens that benefit from curves; basically, any space you want to feel more soft and inviting also looks incredible with some curves thrown into the mix.
If you really want to amp up the glam and embrace your curvy side, our rather fabulous bubble chandelier is a light like no other. It looks incredible as a bold statement piece in a minimalist space, or in a room where curves are really embraced. Think painted arches and scalloped back velvet sofas. Dreamy, decadent and oh so soft.
Taps
Do you get excited by taps? I'll be honest, I used to laugh at my dad when he'd spend hours in the local DIY store perusing taps and the like. I mean come on, it's just a tap. But then I bought my own house and I too started lusting after taps… In fact the tap in my house was one of the selling points. We've fallen out of love with it now, but that's a story for another day.
If you've never looked longingly at taps, then it's high time you did, quite frankly. A curved tap can completely transform the aesthetic of your kitchen. They're sleek, pretty beautiful to look at and incredible to touch… If you're into that kind of thing. We have a stunning range of curved taps in beautiful colours that will match any interior style, from bold and black to pretty and pink, there's something for everyone. While you're revamping your kitchen, you may as well embrace the new must-have kitchen accessory, the hot water tap. It makes those mundane tasks just that little bit less bothersome.
Paint
Arches are great for softening hard interiors, so if you have a vast area of wall, throwing in some painted shapes can add a whole new dimension to your interiors. Our capsule paint collection is perfect for completely revamping your current space or introducing subtle pops of colour into your rooms.
Accessories; big and small
Little things like circular wall hooks, photo frames, art work, vases and mirrors are great for giving a nod to this fabulous trend without renovating your house and having to break the bank. A curved mirror can completely transform the look of your room all the while reflecting light around the space too. It's a handy little trick to make your space look bigger and instantly more visually interesting.
If you want to go to town and really embrace the trend opt for circular coffee tables, rounded armchairs, rugs and even mermaid tiles in the bathroom. The possibilities really are endless and you'll soon be seeing curves wherever you look, and that's definitely not a bad thing!
So there you have it, a simple way to embrace this season's trend, while making your home feel super soft, inviting and cosy, just in time for autumn. There's really no need to step outside is there?
Have you been embracing your curves? We love to see what you've been up to, so as always, feel free to tag us in your Instagram posts.