Did you spot our Smoked Gold switches and sockets on George Clarke's Old House, New Home?
Last night's episode of George Clarke's Old House, New Home saw Pete and Amelie turn their 1870 Victorian house in Faversham into their forever home.
Featuring beautiful high ceilings and original character features, the property had a lot of potential, but it was hard to see past the commercial signage, fire doors and strip lighting from its previous use as an office space.
Starting on the ground floor, George noticed the bulky white switches and sockets – not only did they feel bland and out of place, but they were also not up to current building regulations.
With 16 rooms to tackle, the focus was on the hallway, kitchen, utility room, playroom and library, using our smoked gold toggle switches and plug sockets throughout to restore the 1870s property to the proud and elegant house it was in years gone by.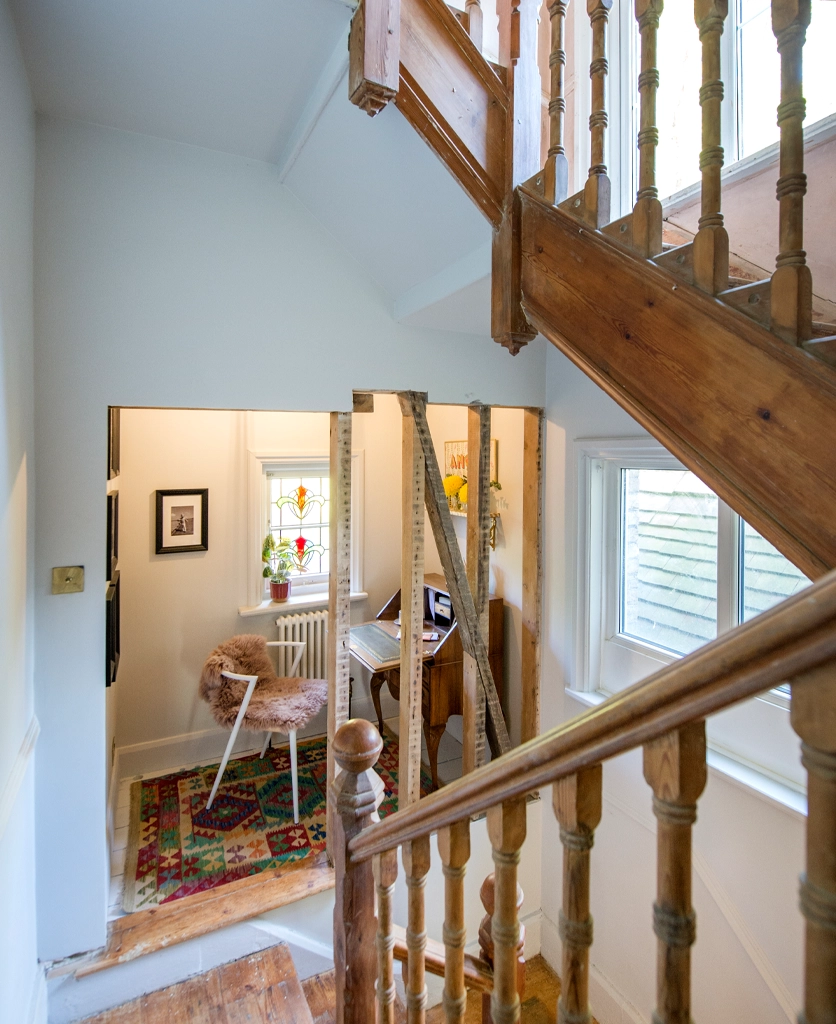 Hallway
Pete and Amelie opted for neutral, understated décor for their hallway, letting the original features take centre stage. 
What used to be an old CCTV room at the top of the stairs was opened up to create a home office space, and the plastic white sockets and switches were replaced with our smoked gold range and moved to be in line with building regulations. With antique swirls and an uncoated finish, they were the perfect choice to add personality back into the home, whilst maintaining the heritage feel.
Kitchen Diner
The original scullery was unfit for purpose, with an adjoining outdoor area that the previous owners turned into a conservatory. By replacing the UPVC structure with timber, the team brought the space back in keeping with the rest of the house. 
They then created a light-filled, family-sized L-shaped kitchen diner featuring exposed brickwork with lilac and grey units, fun artwork and our smoked gold toggle switches and plug sockets – perfect for family gatherings and baking.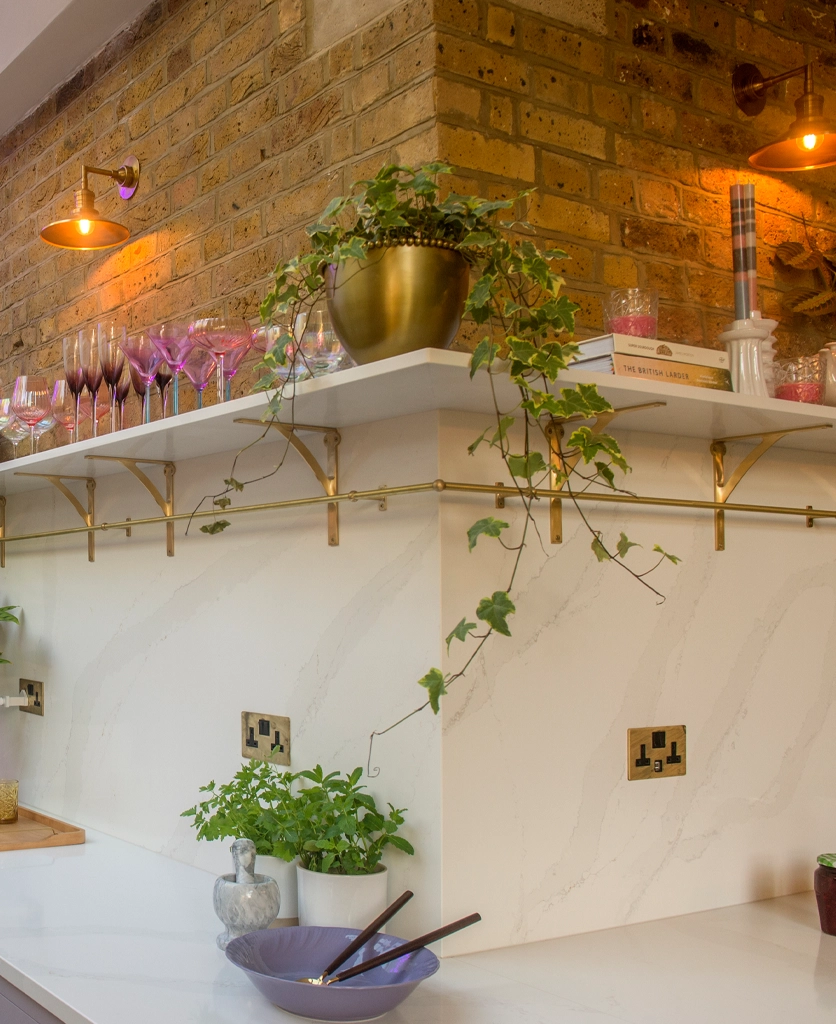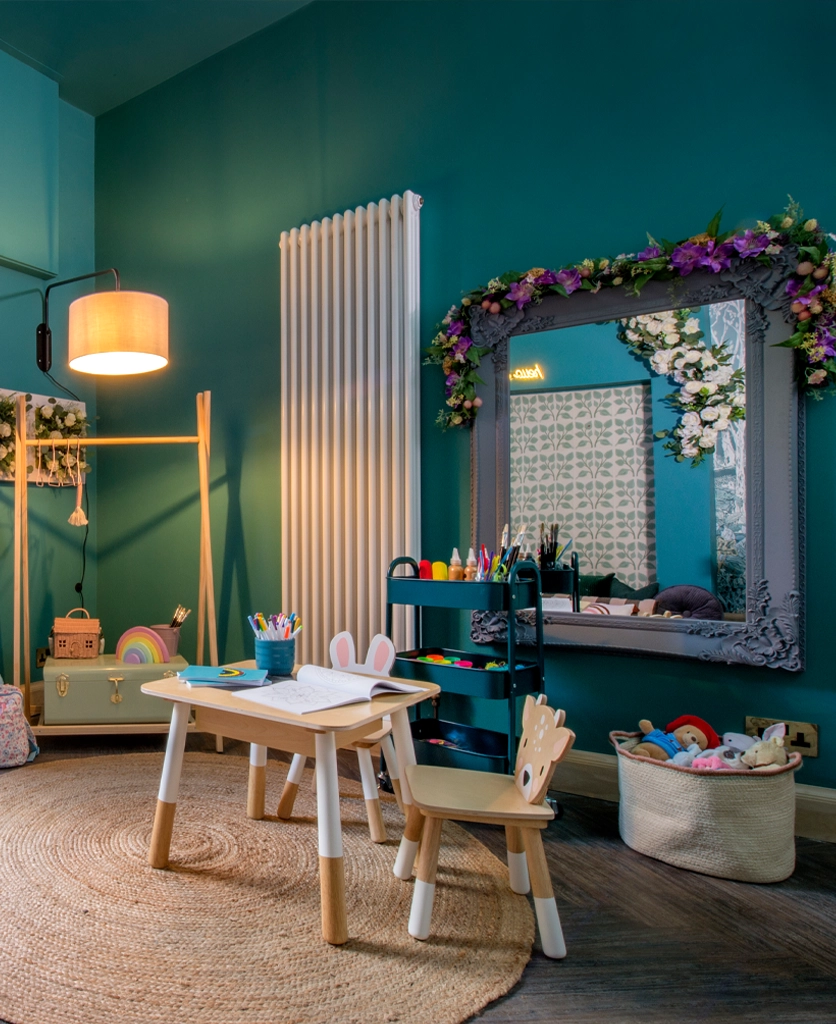 Playroom
Creating a nature-inspired space that will grow with their children, the team kept and restored the original tension-pulled bell system linked to the doorbell outside. Using encaustic tiles, and a green-based colour palette, it's a cosy den that invites wonder and excitement.
Library
After planning the layout of their ground floor, Pete and Amelie realised they had one room spare to do what they wanted.
Tying in the same lilac shade used in the kitchen, they went for a modern take on the traditional Victorian country house library, with a drinks globe, bookcase ladder and a window seat to create a grown-up escape.