Key home interiors trends for Autumn Winter 2015/16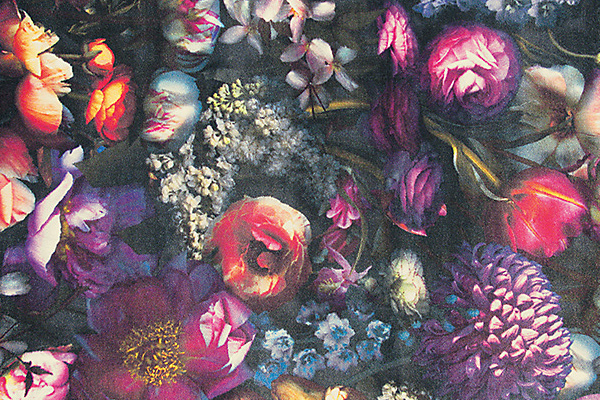 With the current changing of seasons we thought we'd do a quick round-up of the predicted home interiors trends for autumn winter 2015/16… And get to work updating our homes accordingly!
We think you'll agree that the weather has most definitely turned. Dropping temperatures would indicate that we are tail-spinning towards autumn… And winter. We don't know about you, but our flip-flops and white jeans have been officially retired to under-bed storage for another year.
So, following on from the bright, positive and upbeat colours and tropical patterns of spring and summer, what exactly can we expect from home interiors trends for autumn winter 2015/16?
Well exciting things is the answer. There are, as always, lots of trends and micro-trends being offered up but we've spotted some common themes across the board. Trends that are also appearing in stores across the high street so are bound to be popular and have already captured our imaginations.
Colours and home interiors trends for autumn-winter 2015/16
Your colour pallet is the obvious place to start when updating a room or starting afresh. In terms of colours and home interiors trends for autumn-winter 2015/16 there appear to be options…
70's inspired colours
Some trend-spotters are predicting a continuation of the current revival of all things '70s. Colour themes that include soft, deep, muted turquoises, mustards, mossy greens, browns and burgundy. Paisley prints and tactile textures of suede and faux animal fur. Visit any high street clothing retailer's website and you see these colours already being reflected in their collections. But what if the whole 70's vibe isn't quite your thing…
Moody and dark colours
Ted Baker combines the moody and dark trend with the digital print trend in this opulent blooms (another trend!) duvet set.
Well, great news. The moody and dark trend is set to be the next big thing. And the best 'thing' about it is that anyone who has a passion for all things monochrome and minimalist hasn't got much work to do. Just a few tweaks to refresh your décor and you're there.
Minimalism it seems is not strictly the order of the day for autumn-winter 2015/16. Storm grey and charcoal black are both the perfect neutral starting point… And if you already have soft white chalk or dove grey matt walls, you're spot on too. The difference for home interiors trends autumn-winter 2015/16 is that there's a definite lean towards opulence and indulgence. So whilst any tones of grey are bang on, you'll need to add some jewel-toned accessories to bring them up to date. Specifically, think inky indigo, deep sapphire navy, Moet bottle green and imperial royal purple. All very regal, rich colours. Now, you don't have to go all glitzy and sparkly here (unless you want to), just a few well-placed jewel tones blended into your décor is plenty.
And on that note, it would be rude of us to not suggest a few of our products that would help you update your monochrome interior really easily and cost-effectively… but ever so stylishly! For a really quick way to update your lighting, have a browse of our fabric lighting cables; we have oh so black, imperial purple, bottle green, steel grey and many more. Then pop over to light bulb holders and finish off with one of our gorgeous vintage light bulbs.
Black and gold luxe
A slightly more glamorous take on moody and dark; black and gold oozes cool sophistication. If the thoughts of adding 'colour' to your minimalist interior fills you with horror (I'm right with you) then perhaps this is the colour trend for you.
Metallics; brass, gold and copper, have been the accent material of choice for some time now but there is a definite shift towards the luxe of gold. Rose gold, in particular, seems to be becoming increasingly popular – certainly in the jewellery design arena – and is a bit warmer than the traditional yellow gold.
But I digress, here we're specifically interested in the darkness of intense black contrasted with the magic of gold. This colour theme works in pretty much any room. If you love drama; more black and less gold. If you love luxury and opulence go for a backdrop of rich ivory with accents of black and gold. If all this black and gold is just a bit too much, a contemporary pale grey backdrop with black and gold accessories looks amazing.
This trend can even work in a hip industrial or up-cycled interior… Use some of our black bulb holders and gorgeous filament vintage light bulbs to create your black and gold accent.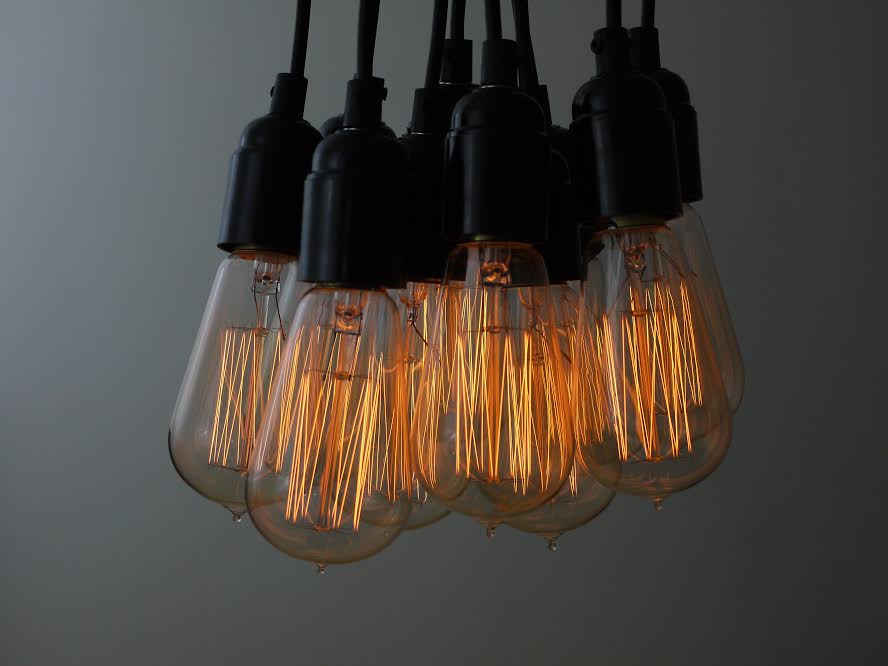 …And so loving this contrast of rough wood with the slickest of contemporary technology.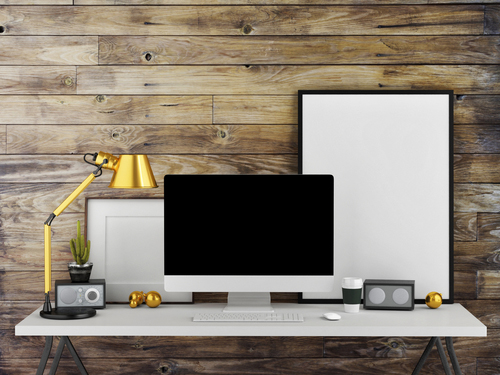 If you just want to test the water with this colour theme before jumping in headfirst, then check out some of our black lighting accessories and gold lighting accessories. The Vita Silvia Black and Gold light shade (shown below) is the very epitome of opulence and glamour – if you're restricted to just one light… make it this one!
Themes and home interiors trends for autumn-winter 2015/16
So we have our moody and dark colour scheme mapped out – now for some ideas on how to apply it to a theme and update your interior…
Opulent blooms

Rug, furniture and home accessories from a selection at John Lewis
The first micro-trend we've noticed featuring these dark and moody colours is opulent blooms. The ditsy prints of summer seem to have been replaced by larger-scale prints of the more old-fashioned flowers in rich, deep colours. Cushions are a great way to 'do' this trend, tentatively introducing pattern and colour to your interior. Introduce some crushed velvet to really turn on the luxury.
Digital printing is another key micro-trend offering a very contemporary way 'to do' traditional floral patterns. Tulips, hydrangeas, asters, peonies and chrysanthemums are not everyone's cup of tea, but done in technicolour digital print they are really quite spectacular.
Scandi-style
Jonas Black Pendant Light from our selection of Danish lighting
We're thrilled to know that our beloved Scandi-style interiors are still in line with home interiors trends for autumn-winter 2015/16. Yay! What stays from the long-standing Scandinavian trend, which is really a way of life, are the neutral colours and organic elements; sanded wood, animal skins (faux of course) and natural textiles. Scandinavian style lighting is never going out of style so is always a good investment – check out our fab selection of Danish lighting.
Chalky white and dove grey matt walls, so popular in Scandinavian interior design, provide a restful and plain background to the new dark and moody colour pallet. Scandi-style is eternally simple and elegant so to bring it up to date it needs an element of indulgence adding in.
Chunky knits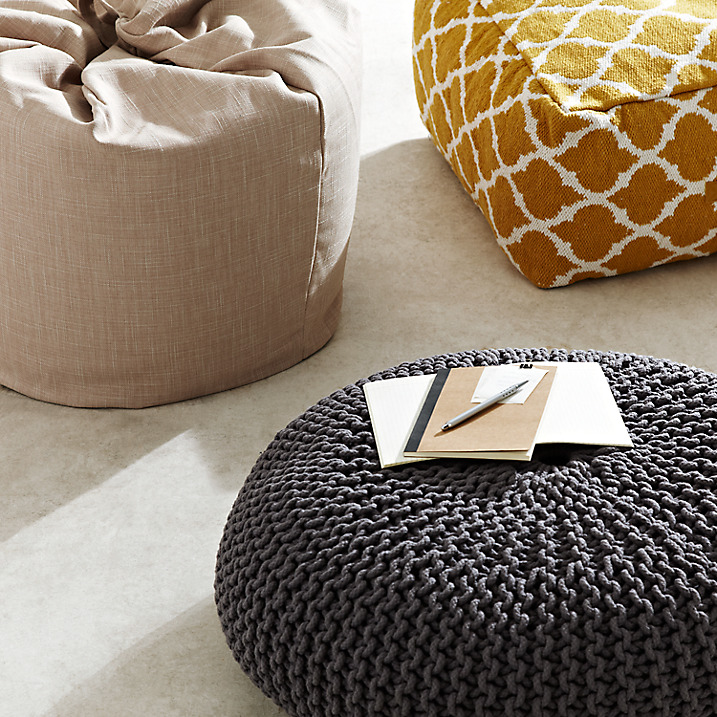 Chunky knits home accessories from a selection at John Lewis
This is more of a micro-trend really and chunky knits have been popular for a couple of years now. They're coming into their own as a great way to add texture and soften contemporary monochrome interiors. If you're a fan of Scandi-style, you've probably got this one covered already – perhaps a chunky cable knit pouffe or cushion casually (ergo artfully placed) on your sofa.
To up the tactile stakes a little, check out our fabric lighting cables in just the right shades to complement this chunky knit trend. With delights such as Fisherman's Jumper, Old Grey Jumper Weave, Cream Coarse Linen and Old Brown Jumper, you'll be spoilt for choice.
Choose your favourite fabric cable colour and then select an opulent metallic bulb holder – shiny magpie silver is a great contrast to these soft cable colours as is polished black or polished copper. Then you just need one of our gorgeous vintage light bulbs to complete your light fitting. Unique to you and bang on-trend. Marvellous.
We hope you've enjoyed this brief round-up of upcoming home interiors trends autumn-winter 2015/16 and that we've given you some ideas on how to update your interior.
Featured Image: Ted Baker Shadow Floral Rug