Vintage Naturalist: Create your own on-trend vintage light
Being as we are a company of vintage lovers we couldn't help but be intrigued by an interiors trend dubbed 'Vintage Naturalist'. It quite sparked our imaginations and I decided to investigate further.
We've seen the trend for digital prints of large old-fashioned blooms like chrysanthemums, peonies and roses continue through summer into autumn and winter. However, although vintage naturalist is clearly inspired by nature, it has a whole different vibe to digital print opulent booms.
Where opulent blooms is large floral motifs in strong dark shades with pops of vibrant colour, vintage naturalist is a softer, more muted colour palette of faded browns, greens and earthy reds. Much more sympathetic with the 70s revival currently also very much en vogue. In fact come to think about it, I'm sure my parents had some wall paper very much in line with this trend when I was growing up.
Vintage naturalist is an interiors trend featuring botanical plant drawings, sketches of butterflies, watercolours of birds, retro spinning globes and vintage suitcase stickers. Its influence apparently lies with historical explorers and geologists like Charles Robert Darwin (12 February 1809 – 19 April 1882) and Alfred Russel Wallace (8 January 1823 – 7 November 1913). Think archaeological digs and camps with canvas tents… But as always, you can put your own spin on any trend – retro globes for example come in many styles, perfectly illustrated by this selection from Marks & Spencer's home accessories.
As always we can't help ourselves but to bring a trend back to our first love… Vintage industrial lighting. We think this traveller trend is the perfect setting for some utilitarian style bare bulbs hung with a length of fabric cable. And as luck would have it (!) we stock all the component parts you'll need to create your very own retro light. Be inspired by this trend and then make your own vintage light pendant to perfectly match your own personality and interior decor style.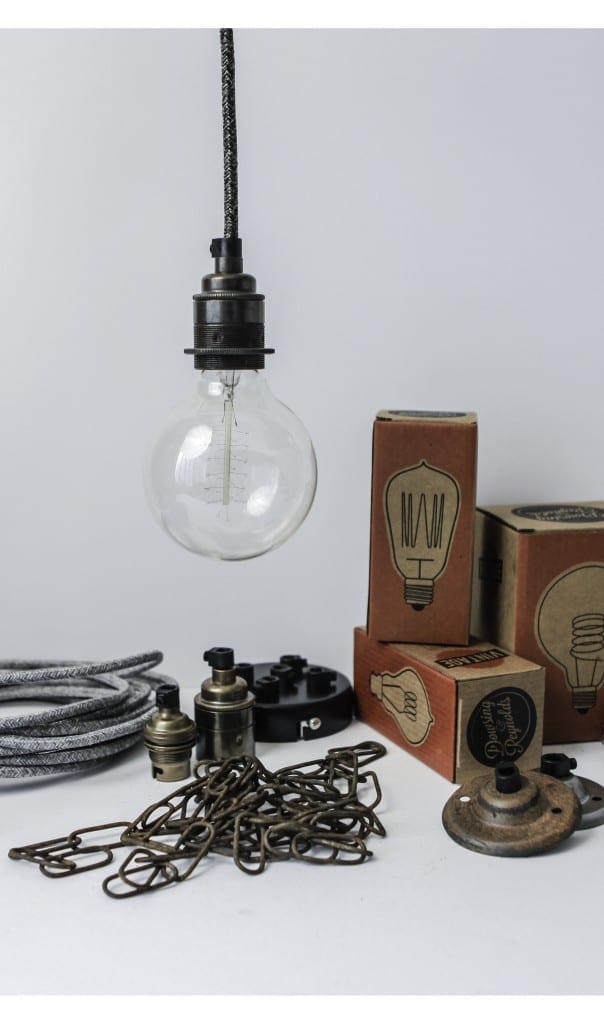 Creating your own lights…
If you've never created your own lights, this is a great time to start – just have a quick watch of our video below and then visit our online store to pick up your bits.
What do you need to create your own light?
Vintage light bulb
Light bulb holder
Ceiling rose
Fabric cable for lighting
Cage light shade
First of all choose yourself one of our gorgeous vintage light bulbs; we have traditional Edison bulbs in a variety of shapes and sizes as well as some amazing LED filament bulbs.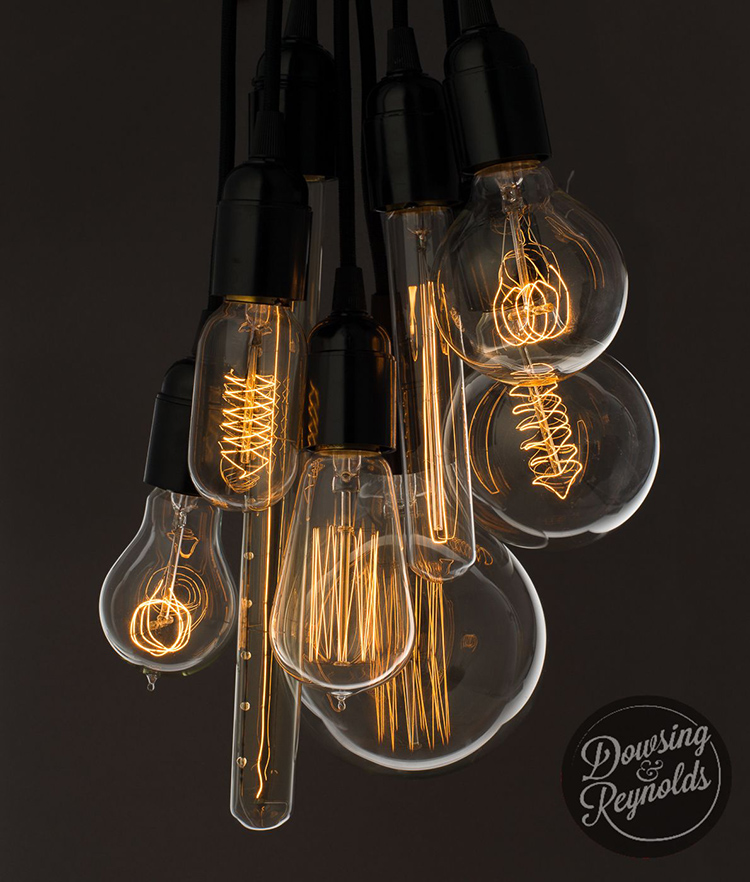 …And then a light bulb holder (make sure you get them both in the same fitting; E14, E27 or B22). A matching ceiling rose will really cement your theme and pull your whole light creation together.
Next have a browse through our collection of fabric cable for lighting. The lighting cable you choose is ultimately what really determines the style of your light – we have laid-back tactile textured fabric cable, smooth and classic cable plus period drama inspired braided or twisted fabric cable. Our cables come in a wide variety of colours and shades ranging from soft and muted to bold and vibrant, plus everything in between.
Finally, give your light a real industrial edge and finish off with one of our cage light shades – perfect for recreating that utilitarian travel look from times gone by.
Have fun creating your own light fitting – be sure to visit the Create Your Own Lights section of our website for everything you need.