Interior-Inspo: Going for Gold!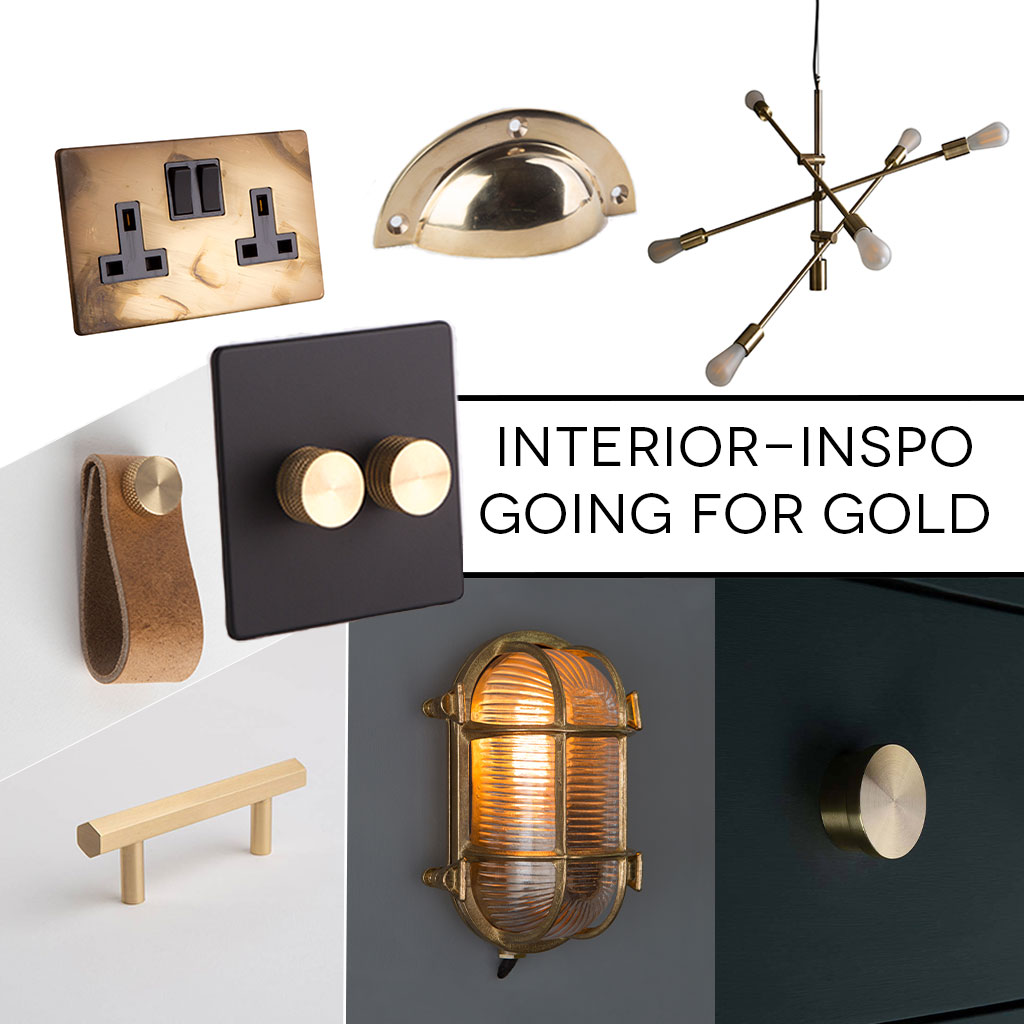 Gold is the new copper. Apologies to all you copper lovers out there, but this year it's all about brass and those beautiful golden tones. It started having its moment in 2017, but this year we predict it to be the finish that everyone wants in their home. Don't just take our word for it, one of our favourite bloggers Kimberley from Swoon Worthy has written a great post on the interior trends of 2018, confirming what we already knew. There's something about this finish that's got staying power. It's luxurious, decedent and stands the test of time.
Gold screams glamour. Even with one glance, it stops you in its tracks and makes an impact. Take for example the humble bathroom. Sure, it serves its purpose having just the usual white bathroom suite. Now imagine it with some contemporary rectangle tiles in a herringbone pattern, finished off with dark grey grouting. Now add some sleek taps in a polished brass finish. Doesn't it sound so much better? Look so much more sophisticated? Gold/brass allows you to add a bit of luxe chic to your home.  Modern with a homely feel. Contemporary without being cold.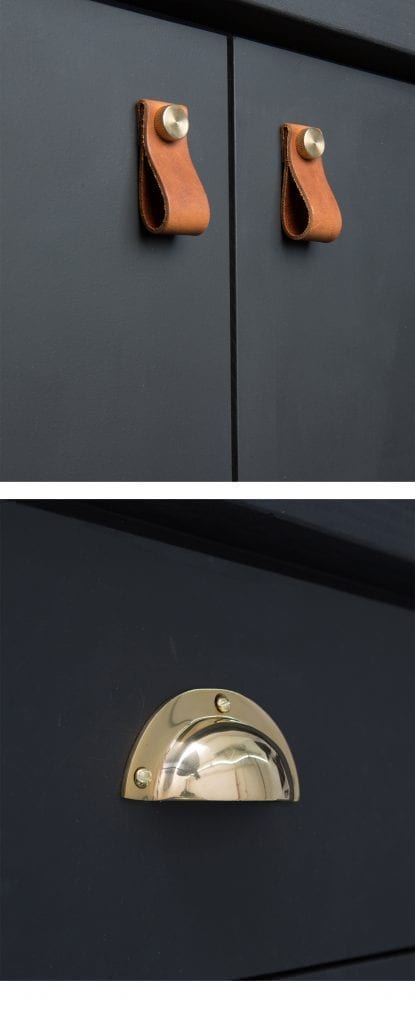 Introduce it into your home with accessories to highlight your walls. Think mirrors, wall art. Team gold with earthy ceramics and dark wood furniture. A gorgeous brushed brass is coupled perfectly with a smooth white marble. Add a bit of opulence to your mid-week dinner with brushed gold cutlery paired with matt black plates. Pure luxury!
The Little Details
Let's start small. Tiny in fact. You can add a bit of gold to your home with very little effort. Let's start in the kitchen… Update cupboard doors with our fabulous range of knobs and handles. Go industrial-modern with our fabulous Bothy metal scoop handles, perfect next to blue tones – in fact, why not give your cupboard doors a lick of paint whilst you're in the renovating mood. For a more natural Scandi vibe, you can't go wrong with our Magni leather pull handles with brass finish. Just beautiful against a dark-grey almost black surface.
Bring Some Art-Deco Into Your Home
Who doesn't want a bit of glamour around their home? Our range of designer dimmers, switches and sockets will do just that for you. Our Black range is a sophisticated alternative to white plastic switches. Opt for the gold trimmings if Art-deco is your thing. For sultry decadence, check out our Smoked Gold collection. An industrial texture on a slick switch. The perfect finishing touch to a carefully styled living room. Go on, we dare you to give them a go.
For a more subtle approach, I would suggest introducing a gold ceiling pendant – but with a difference… All we can say about our brass Trikonasana is…. just wow! The ideal light for making a statement without taking anything away from your room. This looks beautiful against a dark green background.
Make A Statement At The Door
With the nights still cold and dark, all we want is a little glimmer of warmth when we get home. Steve, our gorgeous bulkhead light is ready to welcome you home from hard day's work. He's the archetypal bulkhead. Oval shape, metal grid, glass grooved cover. With his handsome 'posh knobs' and brass finish, he oozes rugged appeal. Perfect for that grand entrance you've always wanted for your home.

Let us know which gold pieces you go for. We're always up for a chat on Twitter or an ogle over some gorgeous interiors on Instagram.