100% Design at Olympia London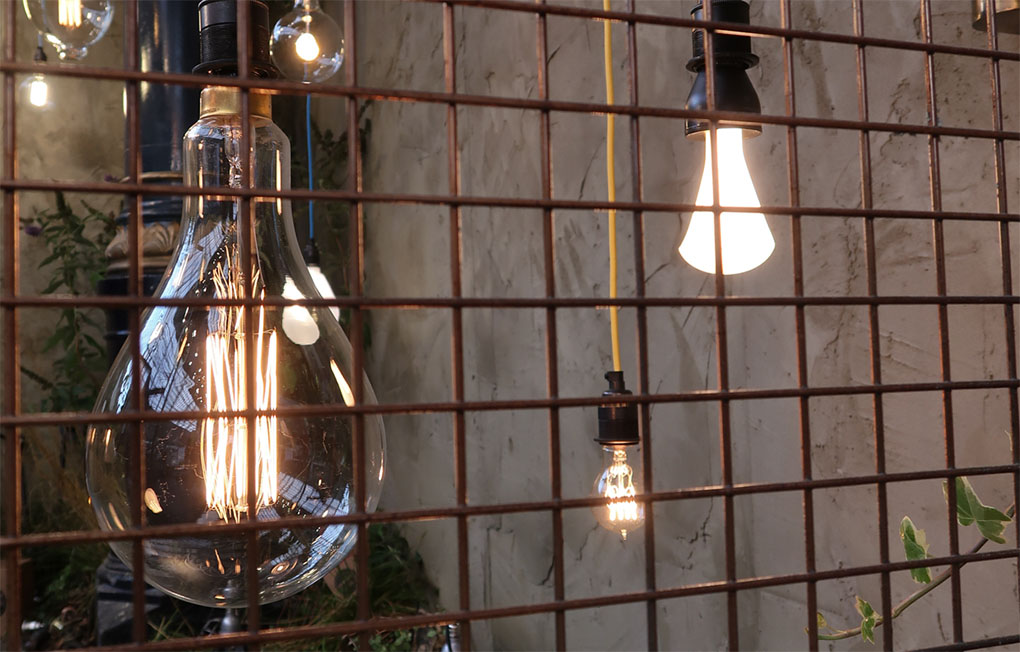 Are you at 100% Design at Olympia in London? If you are, come see us! We're at the 100% Design Show from Wednesday 21st to Saturday 24th September 2016.
Look out for us on Stand L211 in Olympia at the show…we will mostly be looking like this: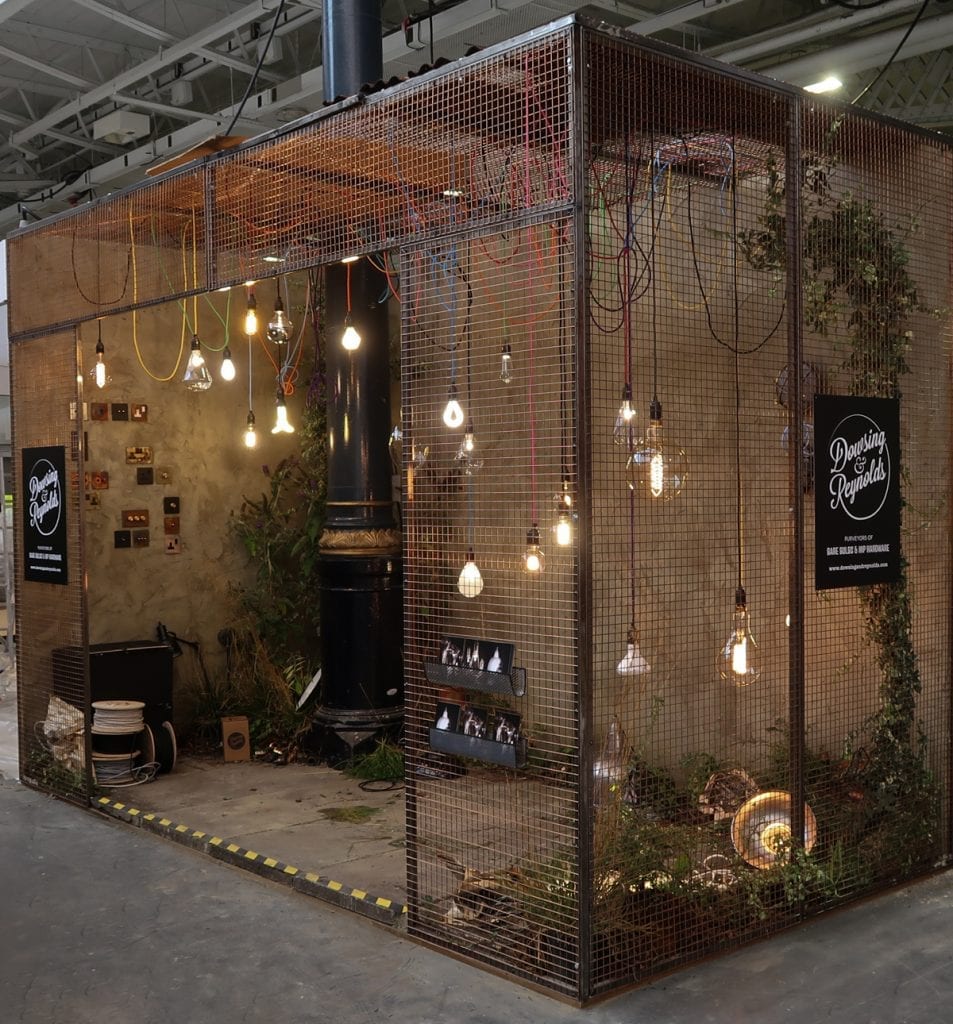 Our stand at 100% Design
We have some gorgeous old factories all over England. Some are still in use, some are crumbling; often being reclaimed back by nature.
We're taking the old industrial fittings and lights that existed in those factories and we're holding onto those gems. We're developing them into designs that we can bring forward, to add a touch of industrial chic into homes and interiors.
100% Design's theme this year is all about experience.
We want to bring you the experience of finding those industrial gems for yourself.
Lighting & Hardware at the show
We'll be showcasing all of our industrial-style lighting and hardware…from vintage light bulbs, factory style enamel light shades, our exclusive range of switches, sockets and dimmers, bulkhead lighting, LED filament light bulbs, geometric lighting, lamp cages, fabric cable and more.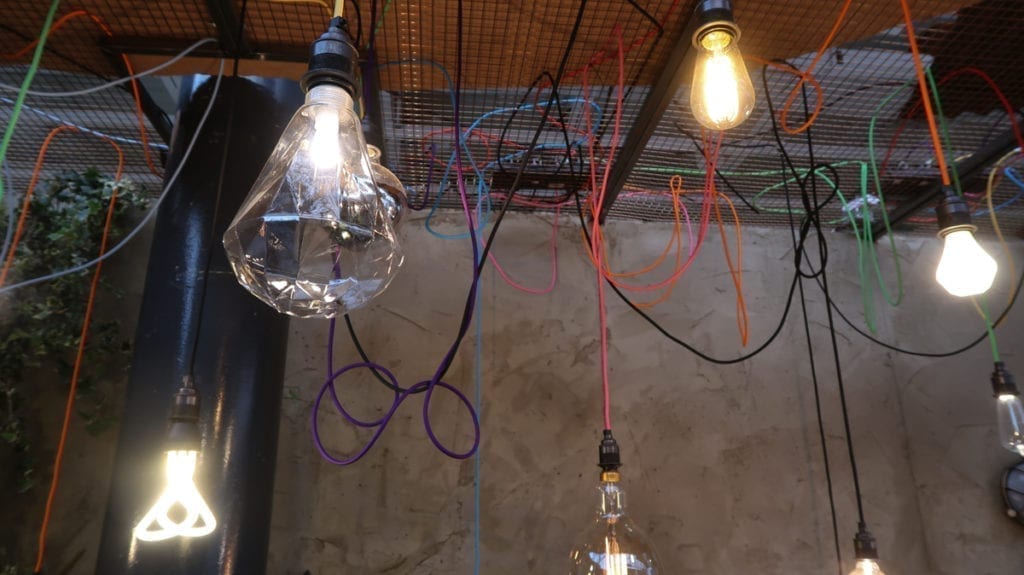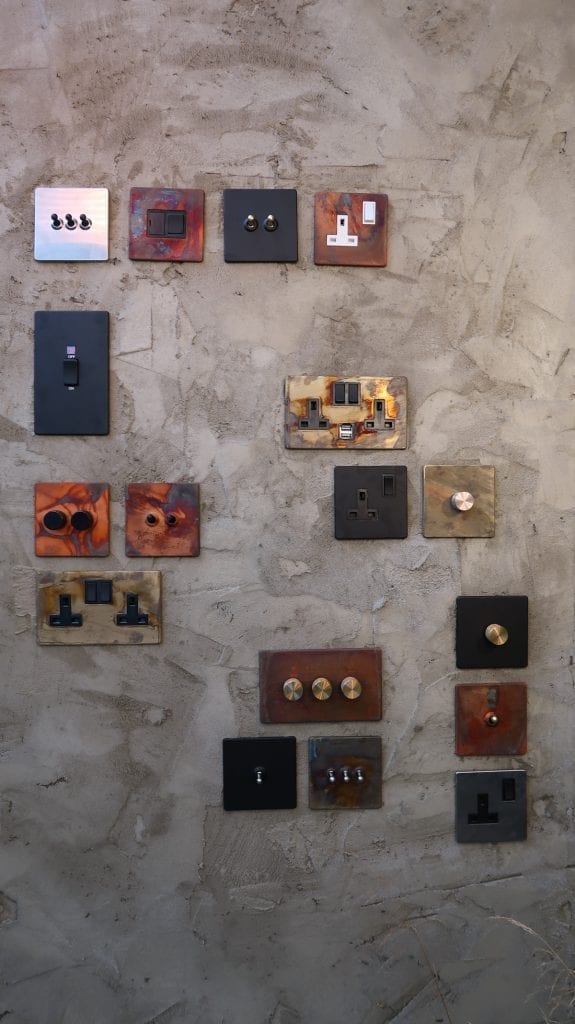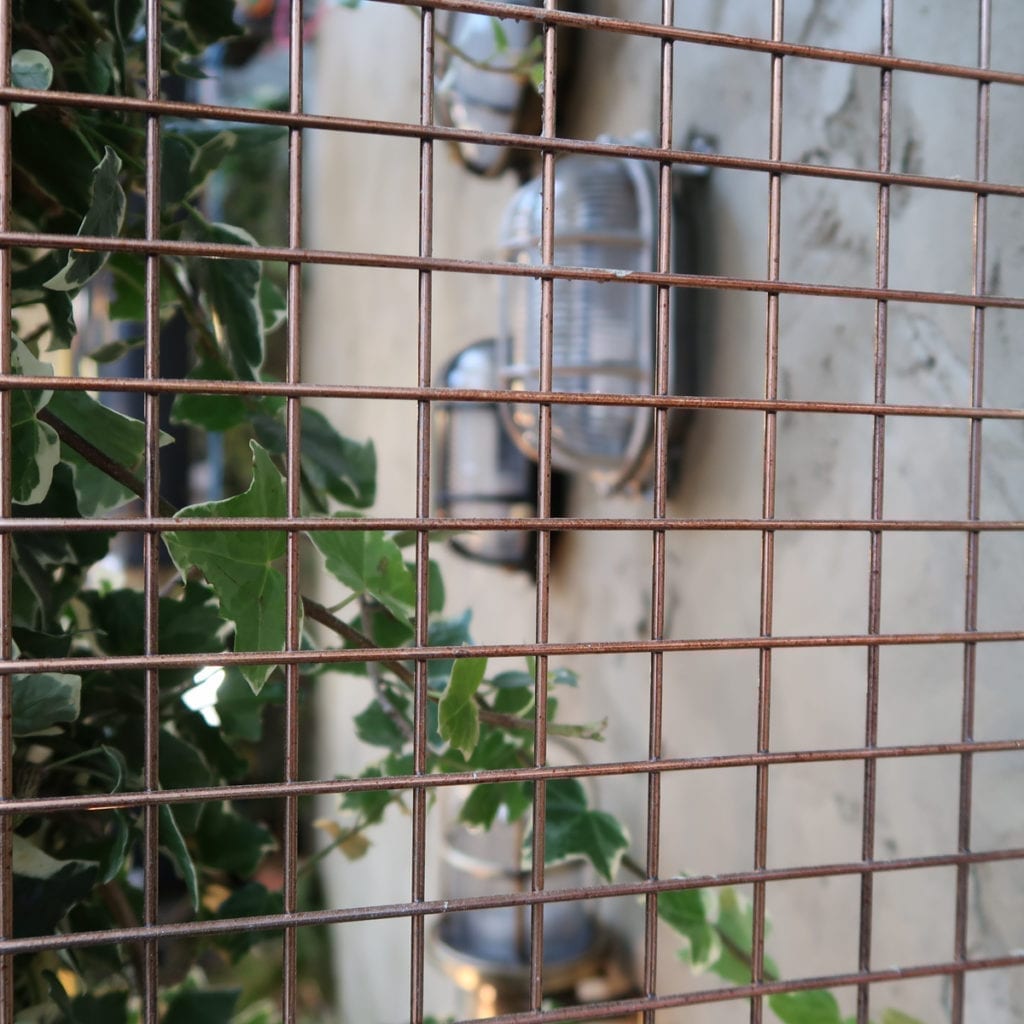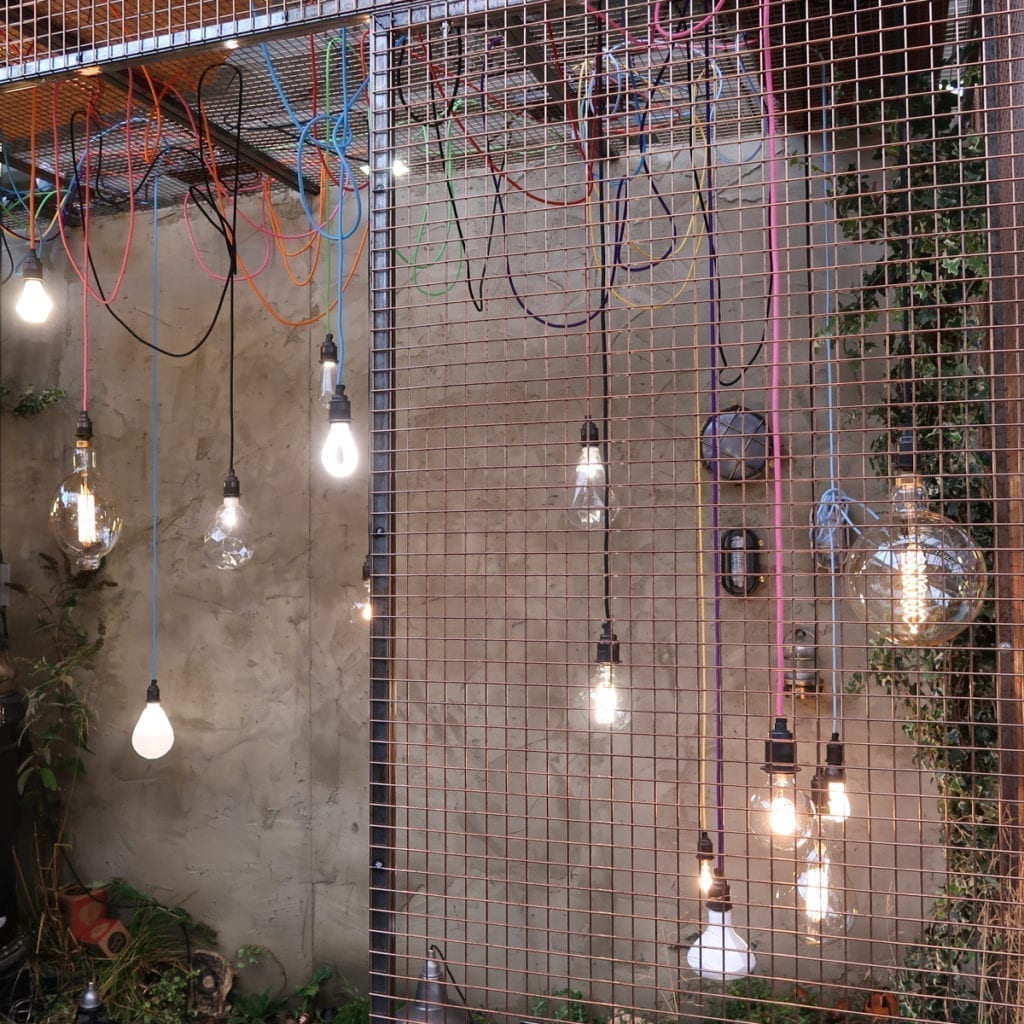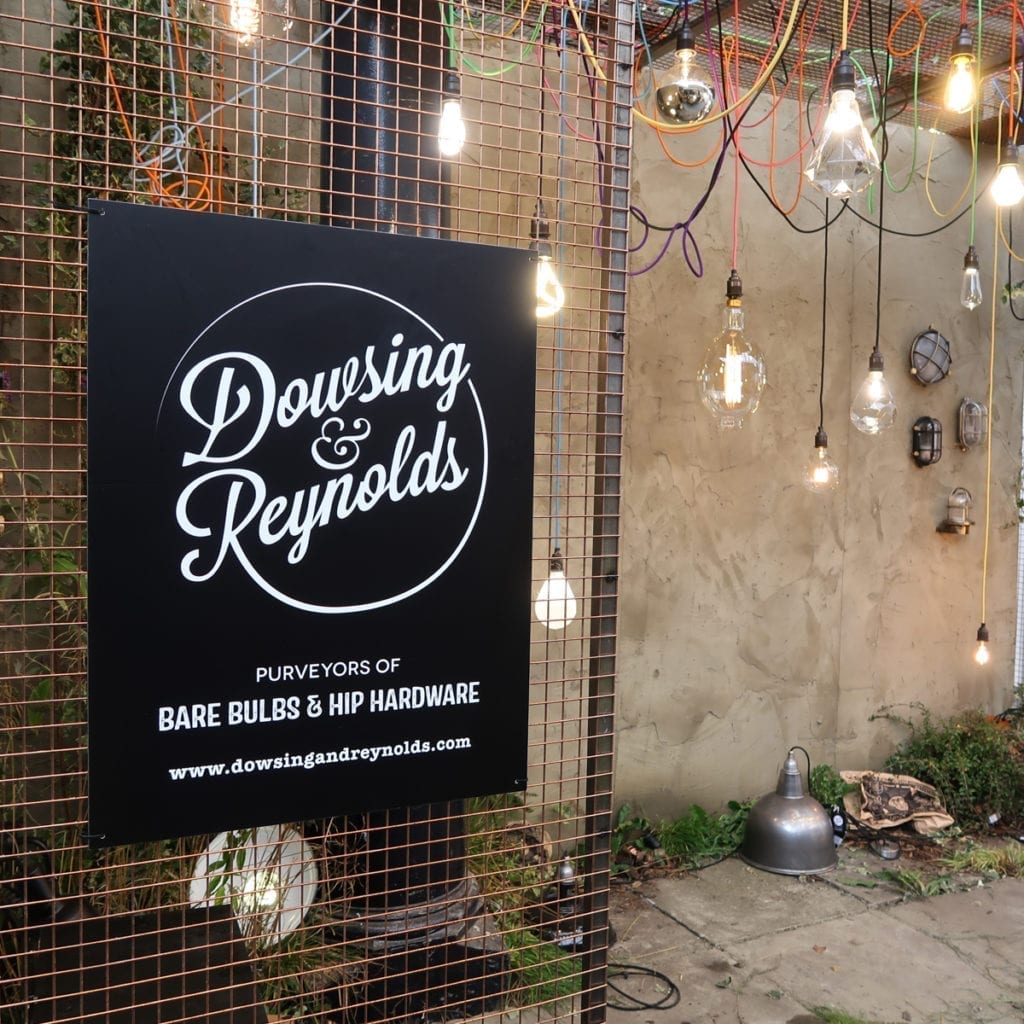 Other things going at at 100% Design
Other than us being there, which is obviously the most important thing, there's a lot of other great exhibitors and talks. We're really looking forward to hearing some of the trends talks that are happening.
Every year 100% Design commissions a series of installations across the show floor, designed to push the boundaries of design, in terms of concepts, process and material capabilities. The Auditorium is sponsored by LG Display and designed by Miska Miller-Lovegrove, the Central Bar looks really amazing, the VIP & Press Lounge was designed by Frank&Faber and sponsored by Bang & Olufsen…we bet that's going to be particularly lush! We're also looking forward to seeing the Design Guild Mark winners in a special installation designed by Simon Pengelly.
So, please do come and see us at 100% Design, we'd love to see you over at Olympia! It's trade only from Wednesday to Friday and the show is open to the public on Saturday.
Olympia London, Hammersmith Road, Kensington, London    W14 8UX
We've left some of the Dowsing & Reynolds team back at base…but here's the team working on 100% Design – look out for us!